Hazelnut Cake with Salted Caramel Sauce
An aromatic buttery cake made with a rich nut mixture of blanched hazelnut is topped with a sea of deep amber sea salt caramel sauce. This simple Hazelnut cake with Salted Caramel Sauce is the perfect sweet and salty dessert!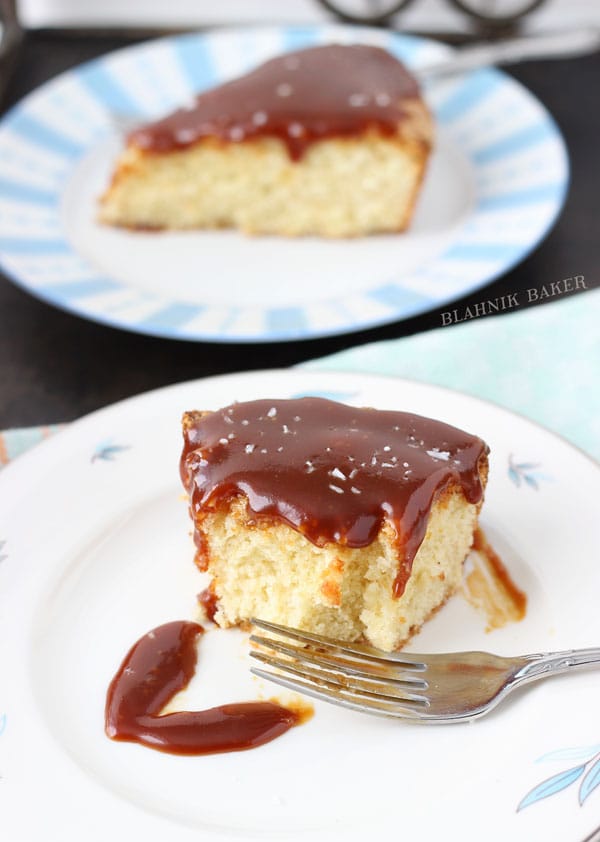 I think I have said this several times but it's only because it's so true. One of the great things about blogging is the community you meet, get to know and love! I've been really fortunate to make friends that are supportive, encouraging and just inspiring everyday. Just last week, I received a care package from my friend Renee over at Tortillas and Honey that was the most heartwarming present I have received in a while. She sent me a New Mexico themed package complete with two types of chiles, NM state cookies, tea and her family's recipes and directions how to work the chiles. Freaking AMAZING!!! (Thank you dear)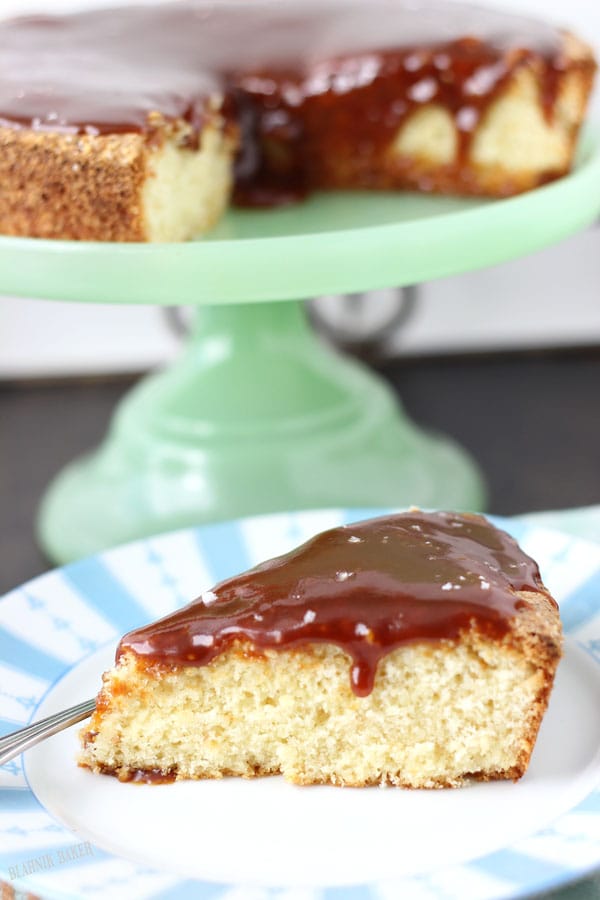 So when one of my friends reached out for some help while she was away on vacation, I raced upon the opportunity! I made this special hazelnut cake with salted caramel sauce for Julie's readers. Julie is a great friend and mentor that has welcomed me into her blogging community.
Head on over to her blog, This Gal Cooks for the recipe! This hazelnut cake with salted caramel sauce is a buttery rich nut flavored cake that is topped with a deep amber sea salt caramel sauce to give you the perfect sweet and salty treat!
Friends are the best. Make them cake 🙂
MAKING THIS RECIPE? Share it with us on Instagram using #aclassictwist so we can see what you are baking up in your kitchen!