Homemade Grapefruit Curd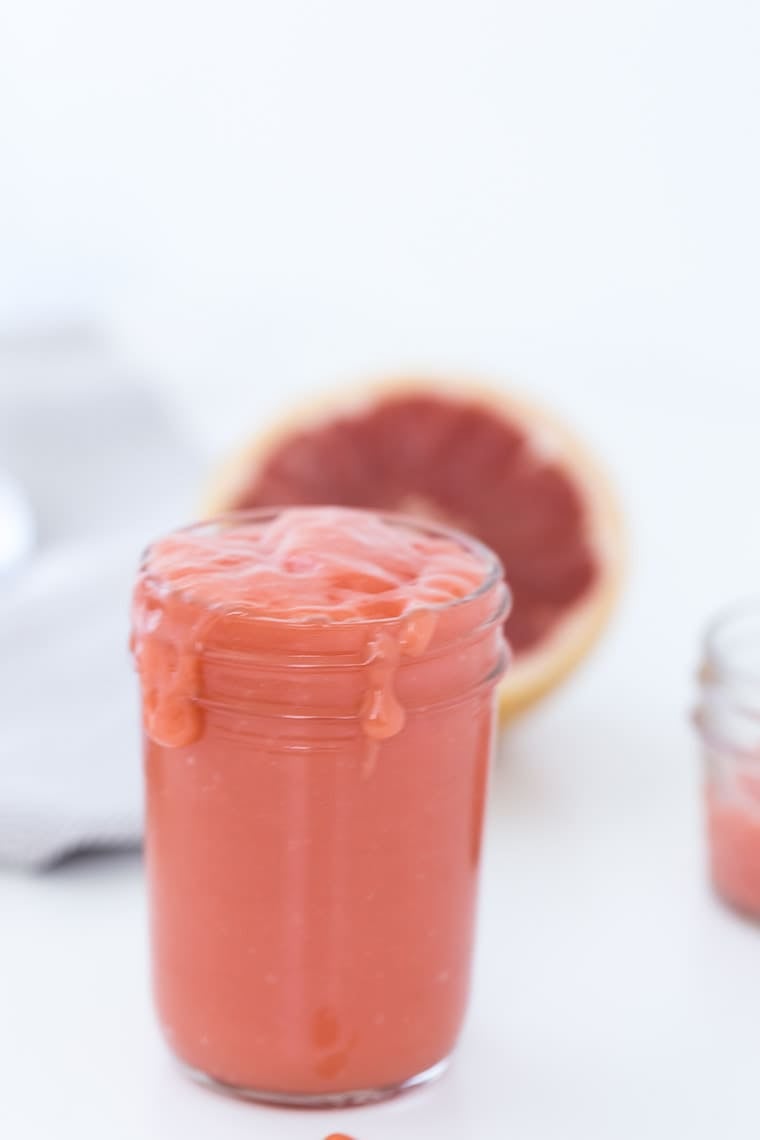 Today's recipe of homemade grapefruit curd  is a simple yet important one! This grapefruit tart has been popular since I shared it a few weeks ago. So many of you have already made it and I love getting your emails about how you love the recipe along with your questions. Many of you asked about a separate recipe for the curd since you would like to use it beyond the tart. I don't blame! I've been using it for everything from waffle toppings to macarons.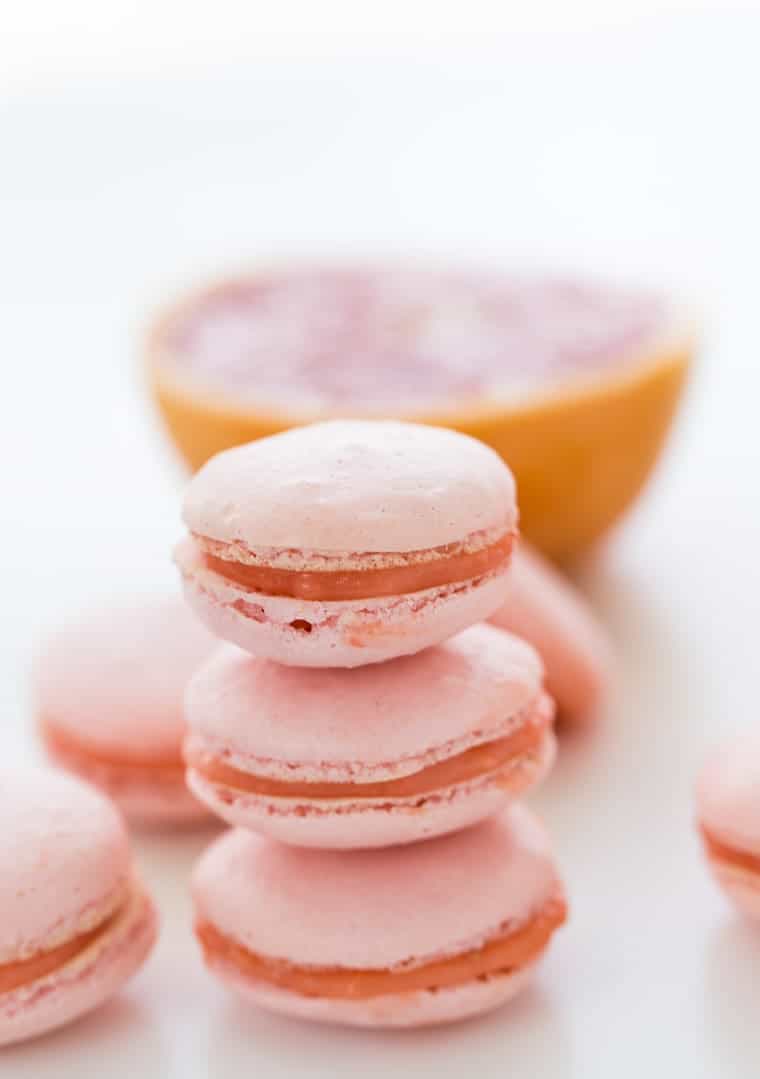 Making curd is so so simple guys. It's really just whisking cornstarch, citrus juice, sugar and egg yolks together. Cook for a few minutes so the egg yolks cook and then let cool. BAM! So simple and you can use whatever citrus you like. Lemon, Orange, Grapefruit, Key Limes and beyond.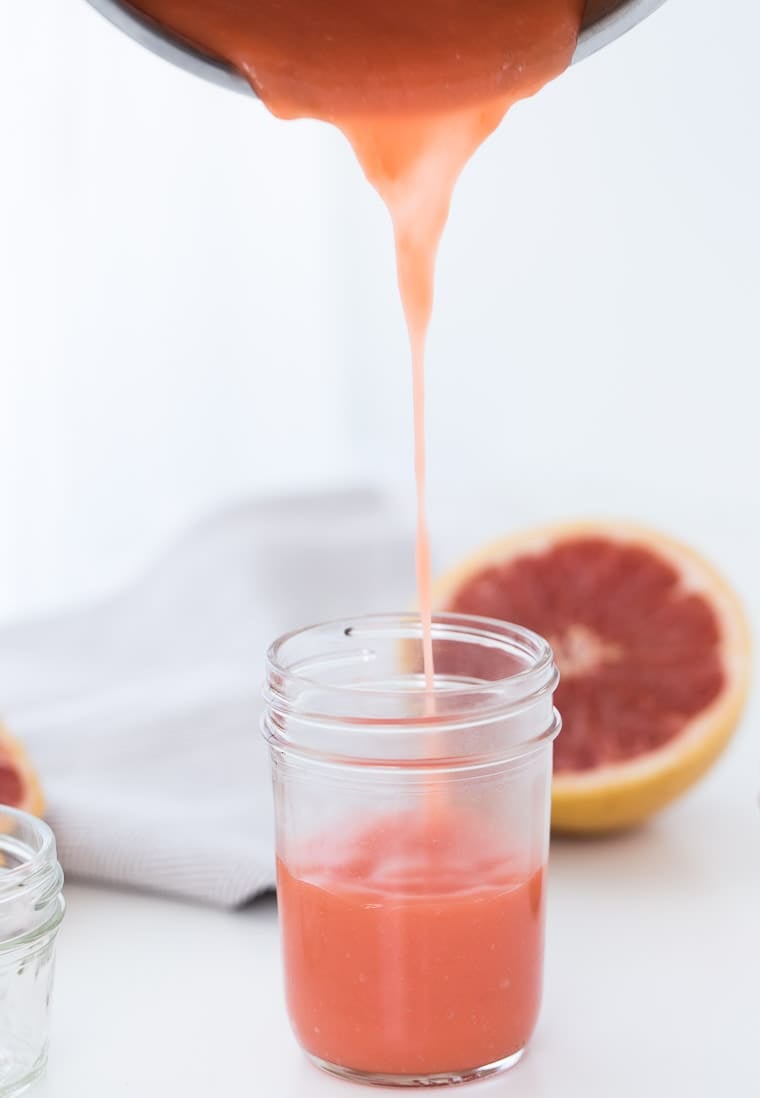 I used this homemade grapefruit curd to fill some grapefruit macarons I made this past weekend when I needed a break from thesis writing. Yes, I make macarons when I am stressed and they for some reason relax me. These grapefruit macarons are based of my favorite Spring lemon macaron recipe. I swapped out the lemon zest for grapefruit zest and used 2 teaspoons grapefruit juice instead of lemon extract. Otherwise the recipe is the same if you would like to make the grapefruit version. (Recipe HERE).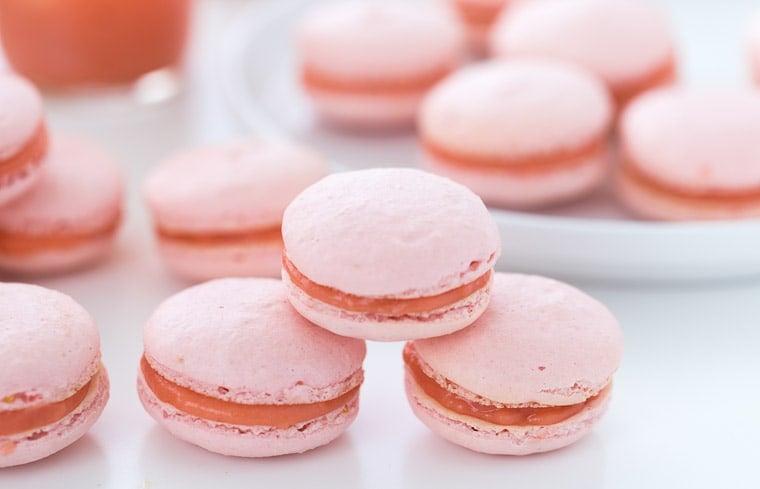 Okay, that's it for today friends! Below is the simple recipe which you can scale up or down, depending on your needs. Enjoy!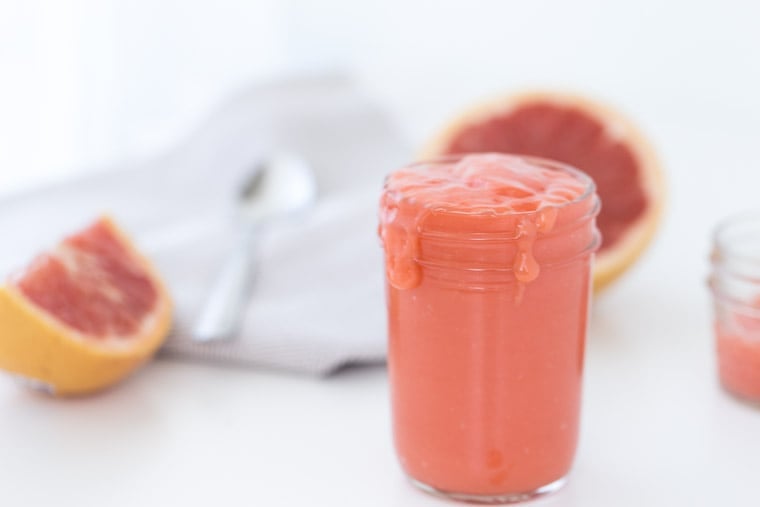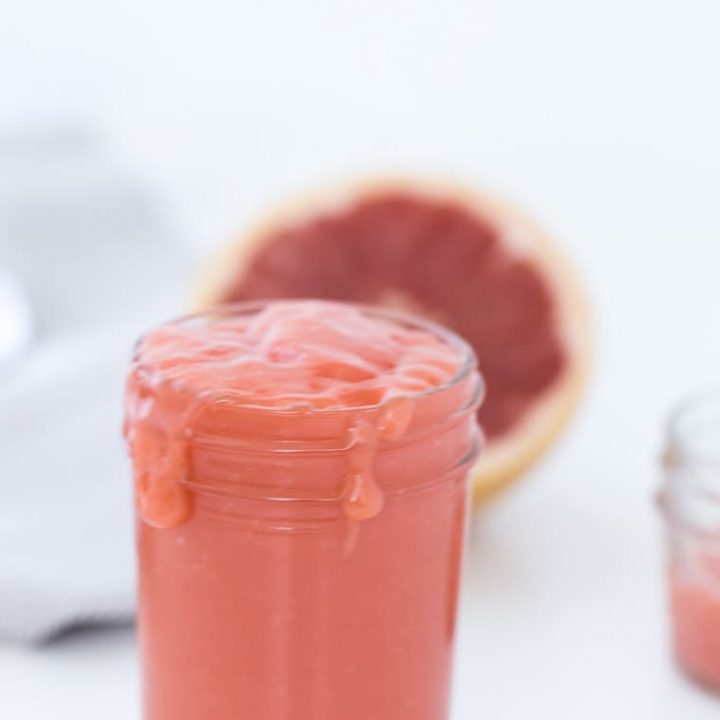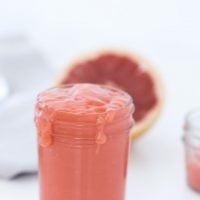 Yield: about ~2 cups
Homemade Grapefruit Curd
Total Time
4 hours
10 minutes
Ingredients
¾ cup granulated sugar
3 tablespoons cornstarch
1 ½ cups grapefruit juice (or citrus juice of your choice)
3 egg yolks, whisked in a small bowl
6 tablespoons butter, cut into pieces
1 drop red food coloring (optional)
Instructions
In a medium saucepan set over medium heat, combine the sugar with the cornstarch and add in the juice.
Cook, stirring, until thickened and bubbly. Gradually whisk in half of the hot mixture into the egg yolks to temper the eggs.
Return the egg mixture to the saucepan and cook, stirring constantly, until the mixture thickens, about 2-3 minutes.
Remove from heat and add in the butter pieces. Whisk until melted. Stir in food coloring if using.
Pour the mixture into a small bowl and cover with plastic wrap pressed against the top. Chill for at least 4 hours, preferably overnight until set.
Recommended Products
As an Amazon Associate and member of other affiliate programs, I earn from qualifying purchases.