Huevos Rancheros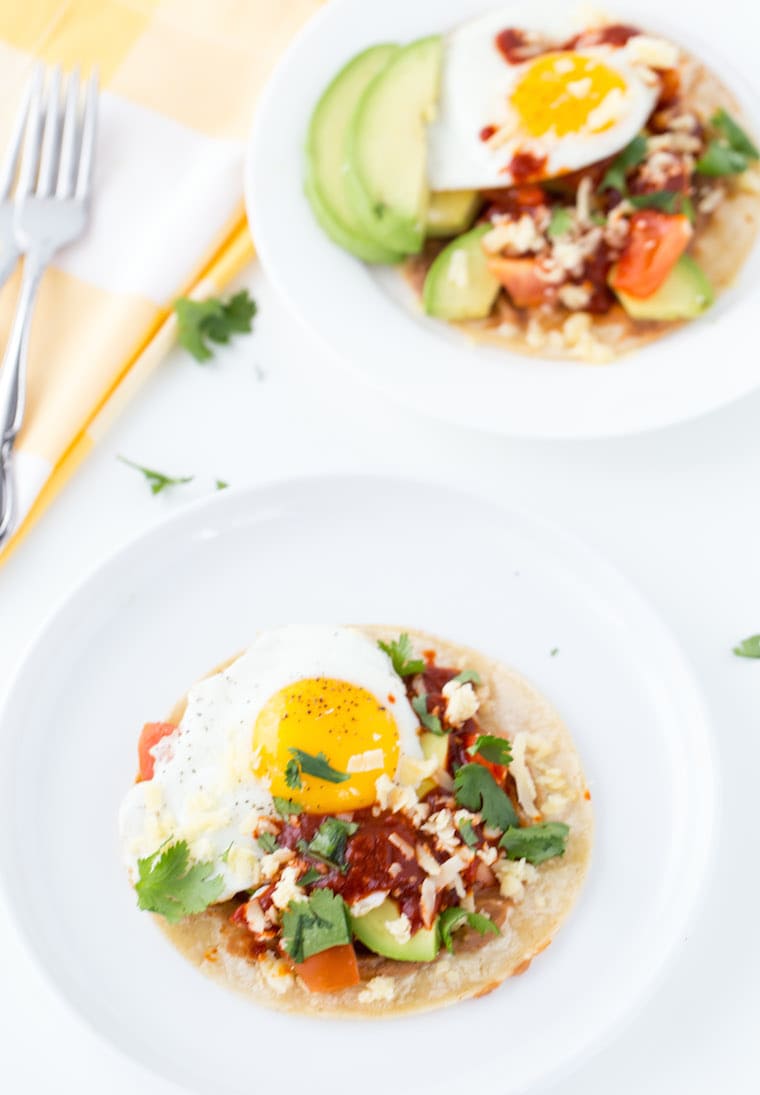 We have a different kind of recipe today! As we get closer to the weekend, brunch is on the mind and these huevos rancheros should happen. Why am I sharing savory food? Well, I've been doing a brunch series over on The Kitchenthusiast and if you've been following along, we are kicking up our brunch game this year with grapefruit mimosas and savory breakfast danishes. Adding this huevos rancheros to the line up was actually my lab mate's idea. Being from New Mexico with a Guatamela heritage, she knows a thing or two about authentic recipes and I called upon her expertise to make these huevos rancheros. I only had to bride her with some baby time and mimosas.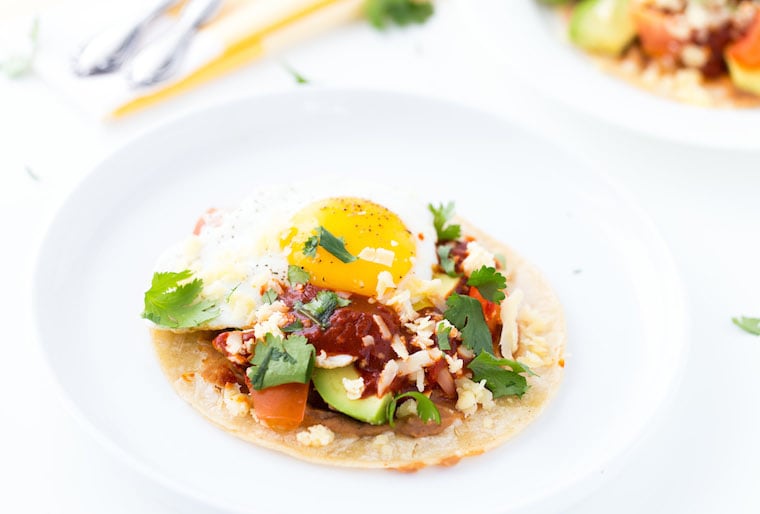 Have you ever had huevos rancheros? It's is a popular Mexican breakfast dish made of eggs, corn tortilla and spicy chili paste. At least those are the key ingredients with room to get creative with add-ins. Starting with a homemade red chile paste, these huevos rancheros are filled with refried beans, tomatoes, avocado and topped with a fried egg. They are pretty hearty, filling and a great way to start a weekend.
For the recipe, be sure to hop over to The Kitchenthusiast, the KitchenAid blog for the recipe. You will love it as much as I did.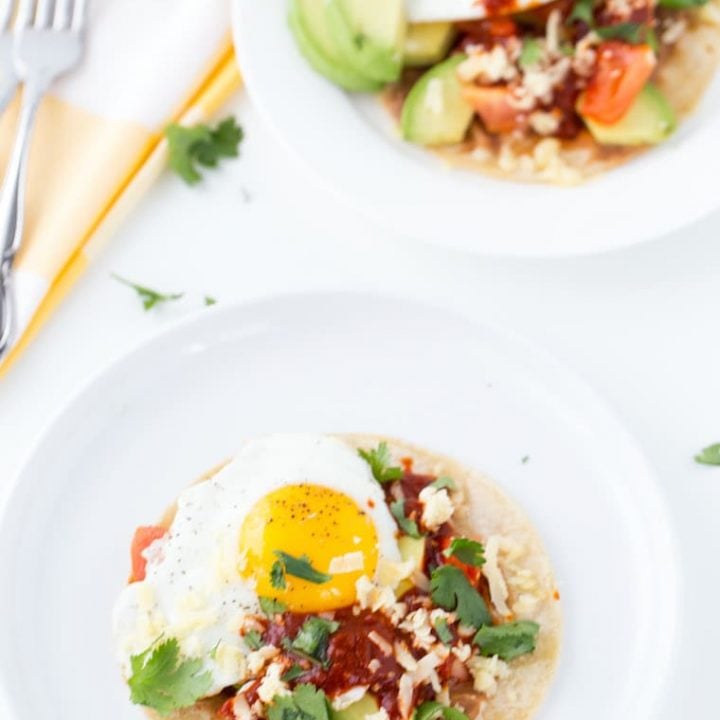 Yield: 4
Huevos Rancheros
Prep Time 30 minutes

Cook Time 10 minutes

Total Time 40 minutes
Ingredients
For Red Chile Sauce
20-25 dried red chile pods, seeds removed
4 garlic cloves
1 small onion
2 cups chicken broth
1 cup water
1 teaspoon salt
½ teaspoon pepper
2 teaspoons oregano
For Huevos Rancheros
1 teaspoon vegetable oil
6-8 corn tortillas
6-8 large eggs
1 cup refried beans
½ cup red chile sauce (recipe above)
1 tomato, diced
1 avocado, sliced
1 tablespoon cilantro, chopped
This post is sponsored by KitchenAid. All opinions are 100% mine as usual. Thank you for supporting the occasional sponsored posts that make it possible for me to continue to create quality content!
MAKING THIS RECIPE? Share it with us on Instagram using #aclassictwist so we can see what you are baking up in your kitchen!