Savory Breakfast Danishes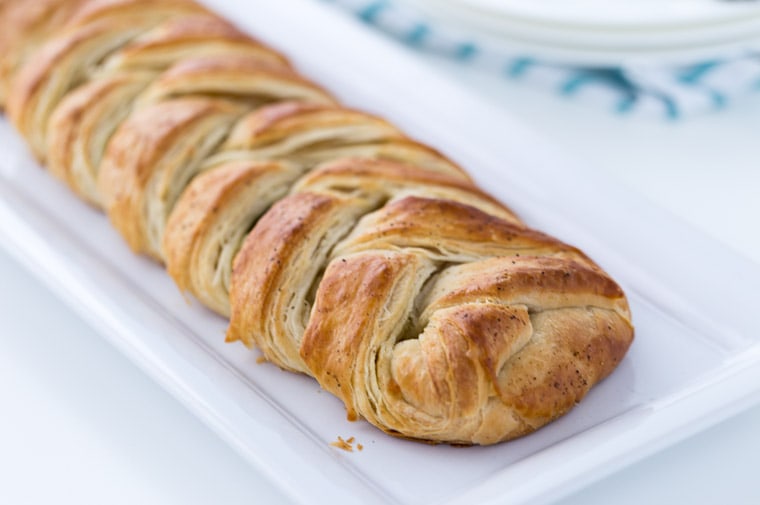 What are you doing this weekend? May I suggest some savory breakfast danishes? These will be a great lazy Sunday project with a fulfilling result. Right? And they will even be great at your Easter day brunch.
If you are a baking enthusiast like myself, you have a baking bucket list. Danishes were on mine until recently when I tackled them head on and made the dough from scratch.  And instead of the usual sweet fillings, I stuffed these with cheddar, bacon, spinach and eggs for a savory breakfast treat. A great decision that I am still proud of.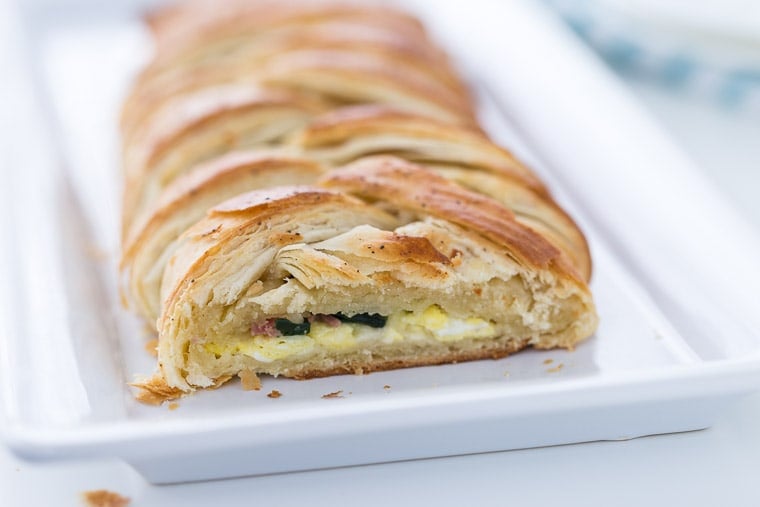 I've always been intimidated of the danish dough as we all know it's flakiness is incredible which means there's some technique to it. Those layers of flaky buttery dough are essential for a good danish and this recipe gives you that. It's incredibly easy to achieve with some rolling (and rolling and more rolling) of butter into the dough. I found this video from Baking A Moment helpful in making the dough and for the braiding, I loved the techniques in this video.

Hit the jump over to The Kitchenthusiast for the recipe and the full instructions on how to make these savory breakfast danishes. They are easier than you think!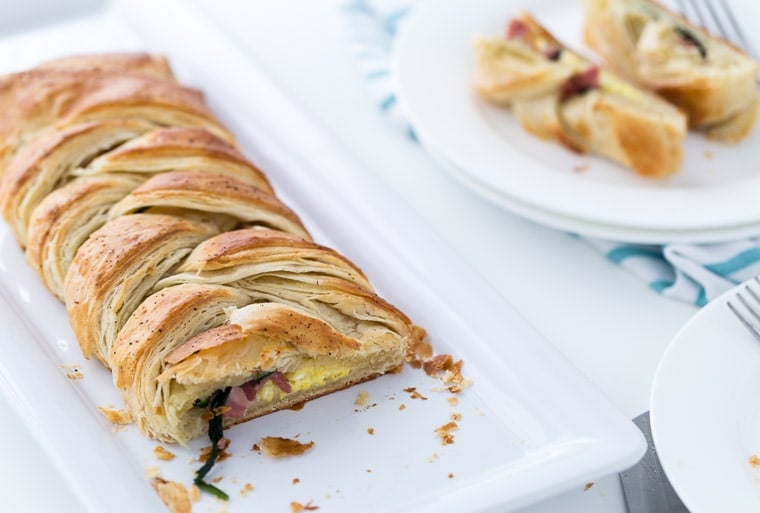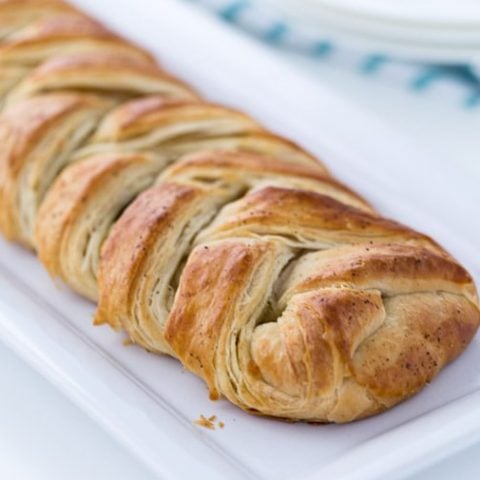 Savory Breakfast Danishes
Ingredients
For dough:
1 cup (2 sticks) unsalted butter, cold
2 3/4 cups all-purpose flour
3 tablespoons granulated sugar
2 teaspoons instant active yeast
1 teaspoon kosher salt
1/4 teaspoon ground cardamom
1/2 teaspoon vanilla extract
1/2 cup milk, cold
1/4 cup warm water
1 large egg
For filling:
2 ounces bacon, diced
A handful of spinach
2 large eggs, lightly beaten
1/4 cup sharp cheddar cheese, grated
Egg wash: 1 egg white whisked with 1 tablespoon water
This post is sponsored by KitchenAid. All opinions are 100% mine as usual. Thank you for supporting the occasional sponsored posts that make it possible for me to continue to create quality content!
MAKING THIS RECIPE? Share it with us on Instagram using #aclassictwist so we can see what you are baking up in your kitchen!