Espresso Donuts with Baileys Glaze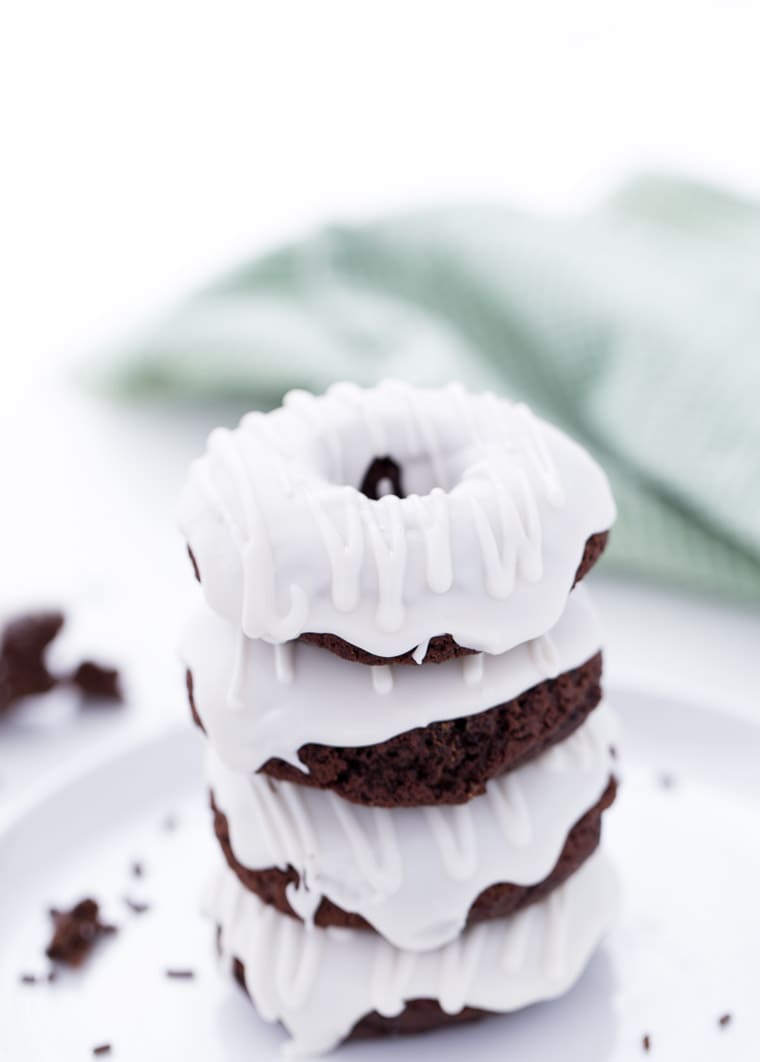 Hi guys! I'm sorry I've been MIA around here lately. It's hectic times with trying to finish up at school this semester and a baby who's more than a handful as he keeps growing. So I have less and less time to be present here but know that I am frequently checking in to see what you are all baking up and seeing if you have any questions about the recipes you try. Shoot me an email if you ever have a burning question.
When I need a break from all the writing that I am doing currently (dissertation writing is a monster), I try to bake something quick that a) will be a good distraction/refresher and b) a good snack for later when I am working. These espresso donuts with irish cream glaze were one of my recent adventures.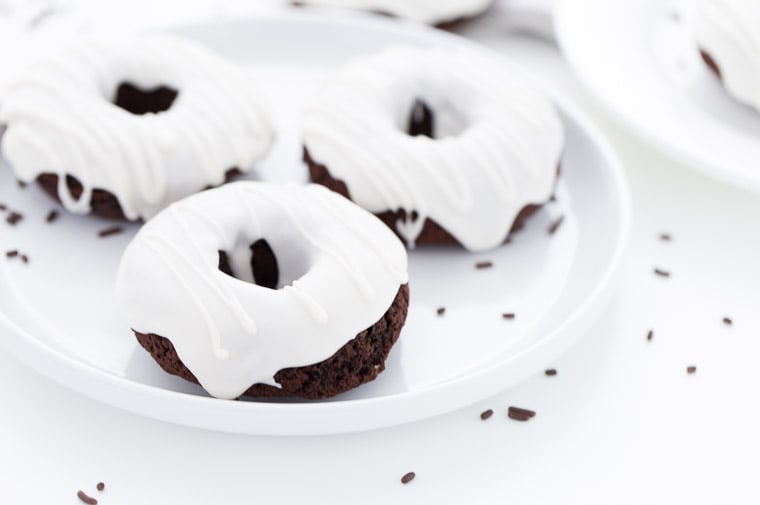 With St Patrick's Day in just a few days, these donuts will be perfect for a morning snack! They are super rich I should warn you upfront. A decadent double chocolate donut with espresso is topped with Irish cream glaze. I used Baileys coffee creamer for the glaze; add a bit in your morning coffee and some in your donuts. Perfect way to get your Irish on.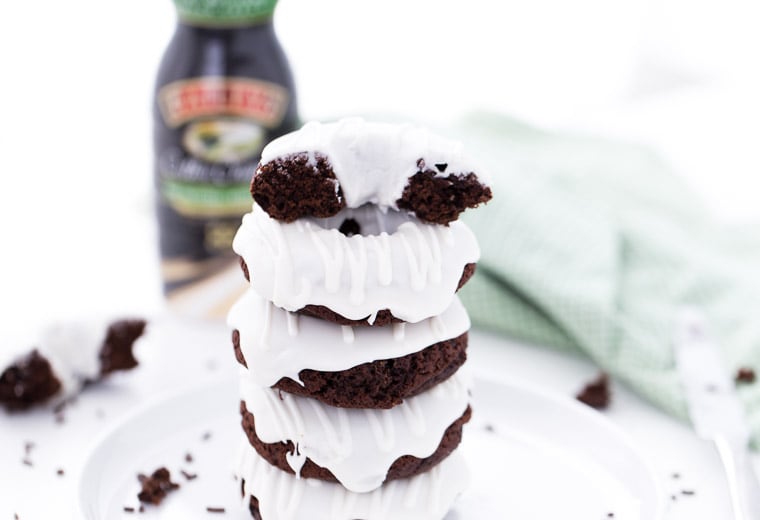 If you are a chocolate and/or donut fan, then these espresso donuts will make you happy! Nothing beats chocolate for breakfast.
Oh, grab the recipe on Delish Dish, the Better Homes and Garden food blog. I am sharing it there with their readers as well!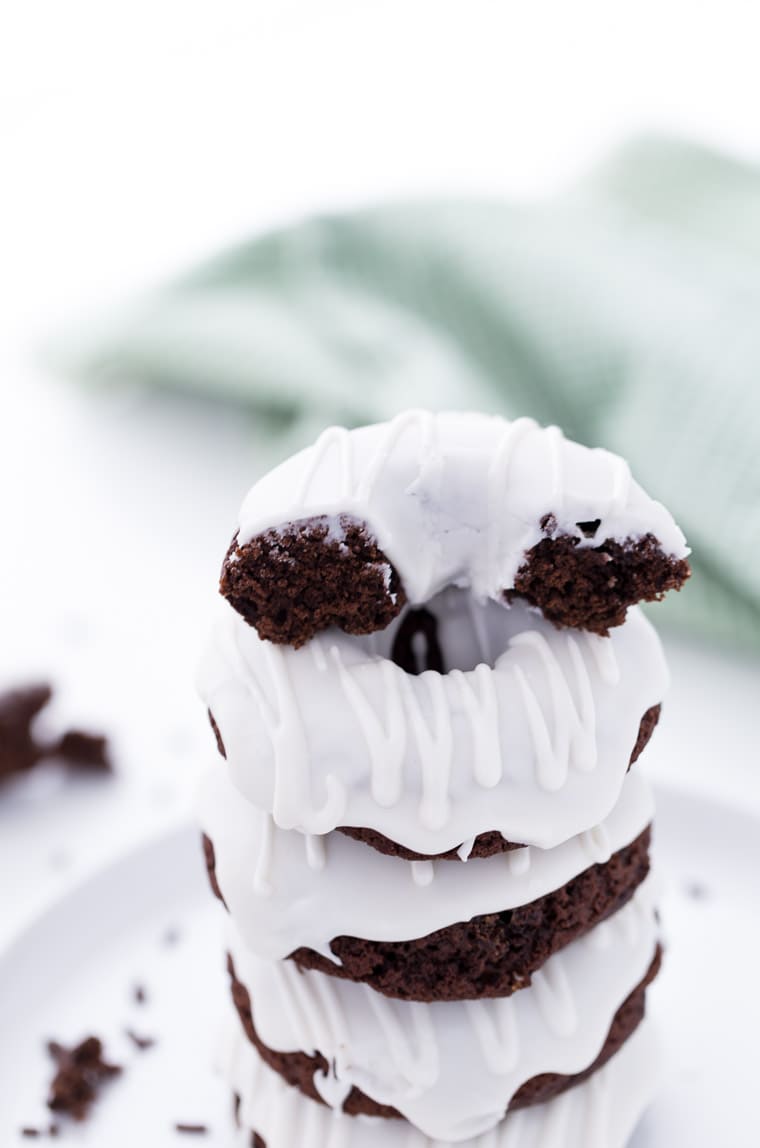 That's it for today friends! I'll try to pop in here once or twice a week to catch up with you. I miss connecting with you so leave me some updates in the comments below when you can about your baking adventures and what you are looking forward to this Spring.
xoxo,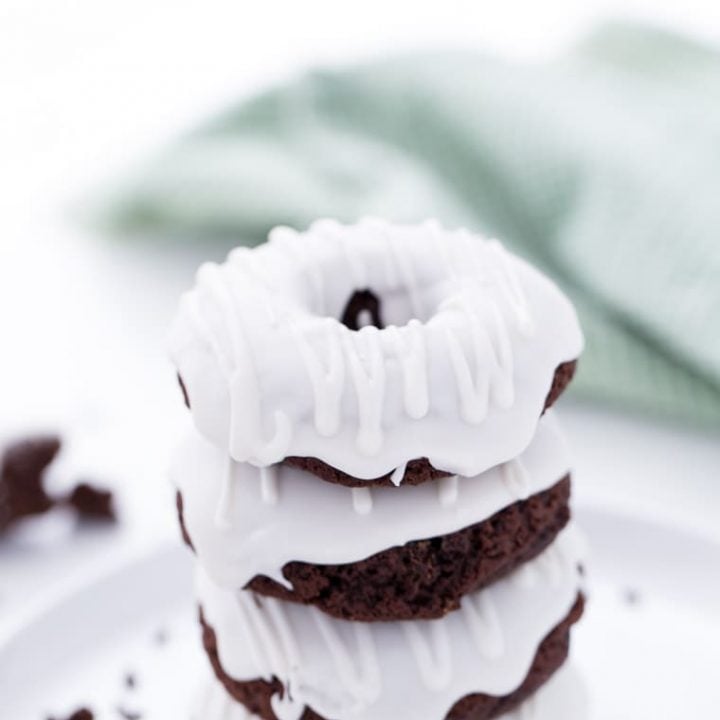 Yield: 12 donuts
Espresso Donuts with Irish Cream Glaze
Ingredients
1 1/4 cups all-purpose flour
1/2 cup packed brown sugar
1/3 cup unsweetened cocoa powder
1/4 cup granulated sugar
1 tablespoon instant espresso powder
1/2 teaspoon baking soda
1/2 teaspoon baking powder
1/4 teaspoon salt
1 egg, lightly beaten
1/2 cup milk
1/2 cup butter, melted
1 cup miniature semisweet chocolate pieces
Glaze:
2 cups powdered sugar
1/4 cup Baileys Coffee Creamer
This post is sponsored by Better Homes & Gardens