Honey Roasted Beet Panna Cotta with Lemon Mousse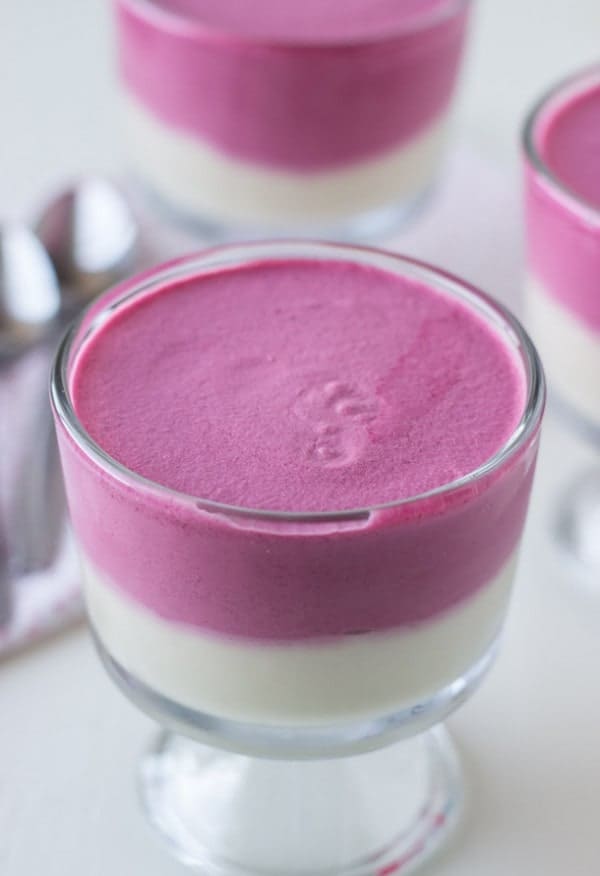 I've never been a fan of beets in all my adult life. I love their vibrant red color but I'm sorry they are just not delicious, at least in the ways I've tried. It wasn't until I had honey roasted beet in a kale salad at a local vegan coffee shop a few weeks ago that my mind started changing. I did not gag which was a first and I actually enjoyed it. That got me thinking that maybe what I was missing was roasting them in a sweet syrup. As you can imagine, that's how they ended up in this panna cotta! A sweet way to enjoy your veggies and get a natural pink dessert.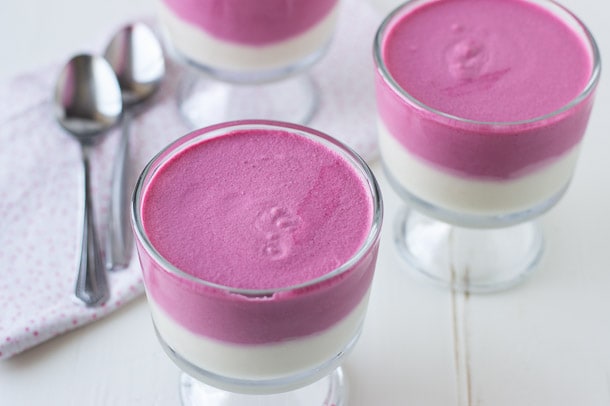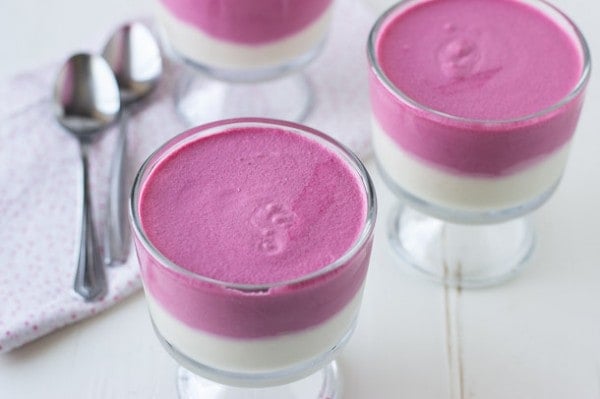 This honey roasted beet panna cotta was my creation in support of KitchenAid's Cook for the Cure and think PINK campaign. In partnership with Susan G. Komen for the 14th year, KitchenAid is supporting the fight against breast cancer. We all know how close to home breast cancer hits. It touches so many of our lives and women we love which is why efforts to find a cure and support families going through this are extremely important.
Through the Cook for the Cure® program, people with a passion for cooking (and baking!) are given an opportunity to support this meaningful cause. The program raises funds (over $10 millions in 14 years!) and awareness for the fight against breast cancer in different ways from pink products and celebrity chef auctions to home-based fundraising events. Isn't that wonderful? Find out more HERE on how you can help make a difference.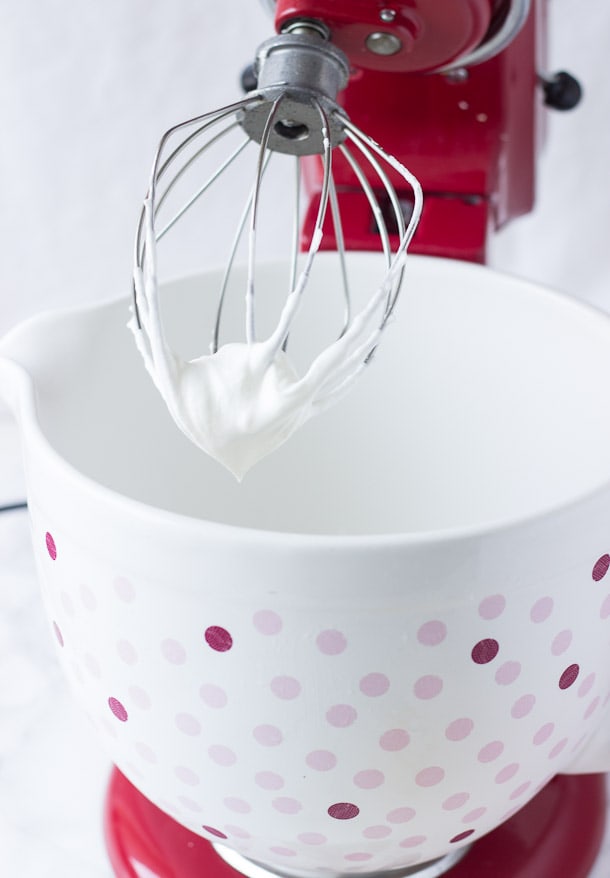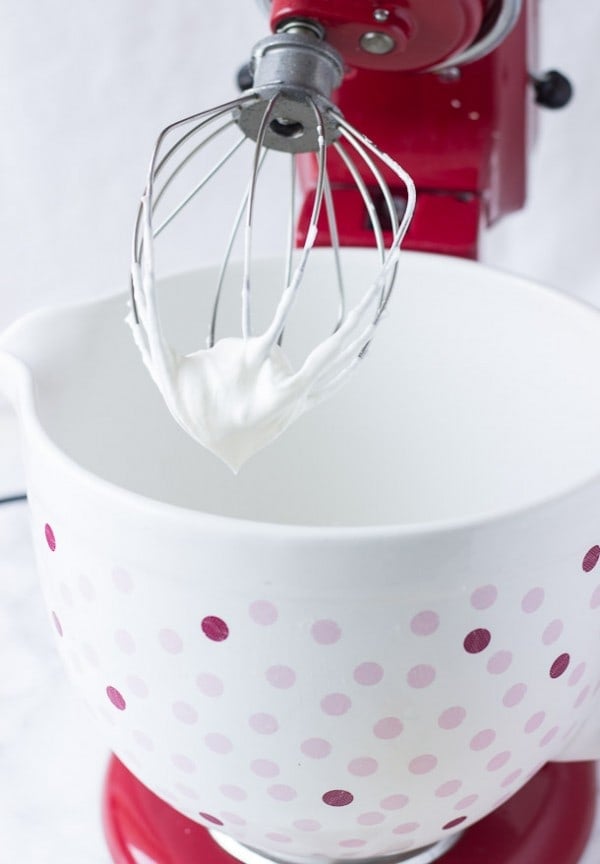 One way KItchenAid is raising awareness for breast cancer is through the power of pink and KitchenAid's pink collection. This year, KitchenAid is adding this new pink dolka dot ceramic mixer bowl to the collection. Here's an exciting sneak peek of it since it will be available in late summer/early September on KitchenAid.com.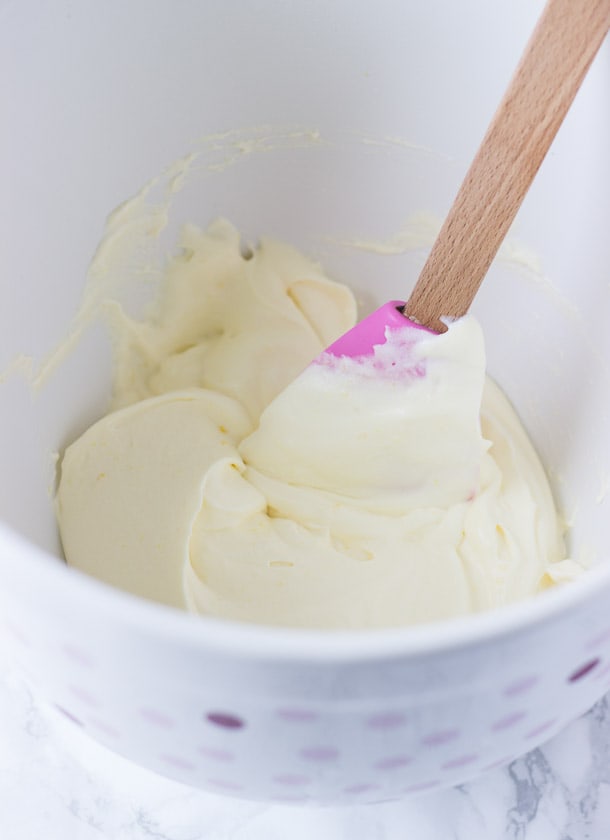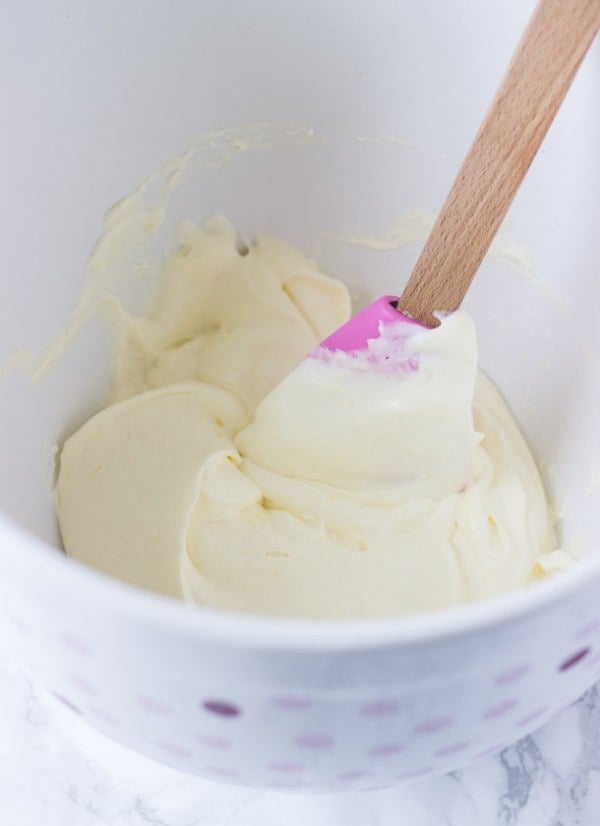 I love making panna cotta as they really are the simplest, creamy and delicious cupped no-bake dessert I've made in a long time. While thinking of a pink themed dessert to make with my ceramic bowl, the vibrant pink color of pureed roasted beets came to mind and was just perfect! You can eat your veggies and still enjoy a creamy decadent dessert…tell me that's not a great idea?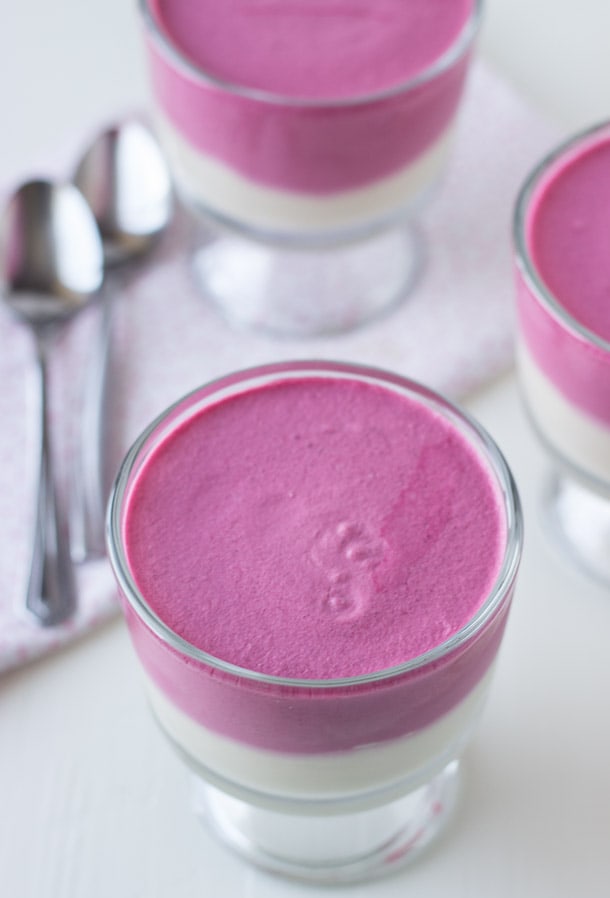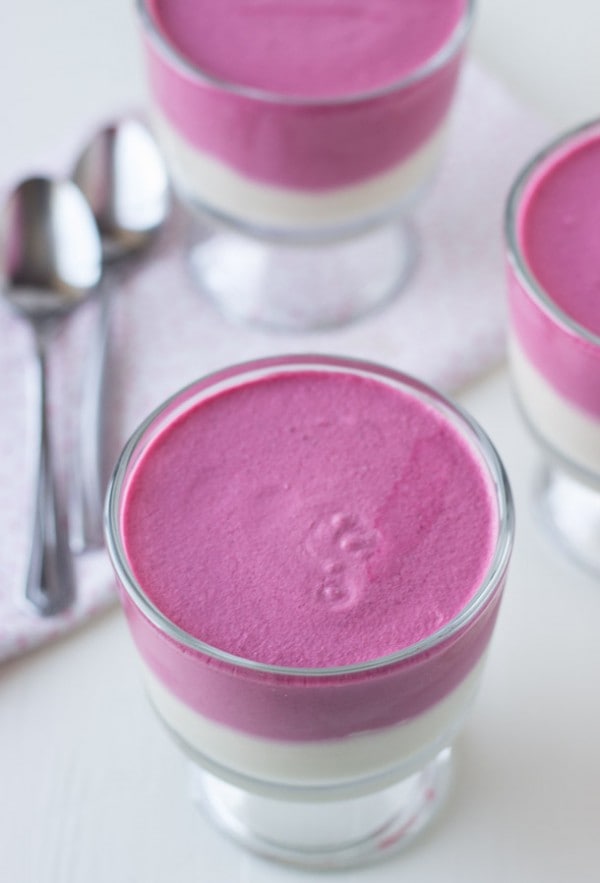 Now, let's all make some pink food and THINK PINK in support of the fight against breast cancer.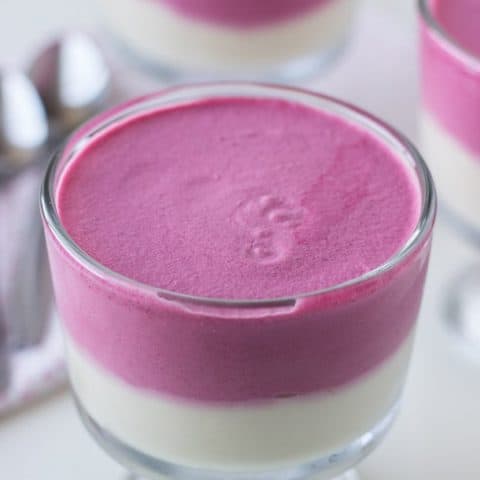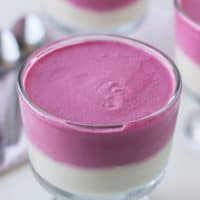 Yield: 6 6-oz ramekins
Honey Roasted Beet Panna Cotta with Lemon Mousse
Ingredients
For Lemon Mousse
4 large egg yolks
zest of one lemon
¼ cup freshly squeezed lemon juice
½ cup sugar
¼ cup (4 tablespoons) unsalted butter, cold and cut into pieces
a pinch of salt
½ cup heavy cream, chilled
For Panna Cotta
½ lb red beets, about 2 medium beets, peeled and cut into cubes
2 tablespoons honey
1½ cups heavy cream
½ cup coconut cream
1 teaspoon unflavored gelatin
½ teaspoon kosher salt
½ teaspoon vanilla extract
Instructions
To make Lemon Curd and Mousse:
In a medium saucepan, whisk the egg yolks, lemon zest and juice and ¾ cup sugar until well combined. Set saucepan over medium-high heat, stirring constantly with a spatula, cook mixture until it's thick enough to coat the back of the spatula, about 8-10 minutes.
Remove from heat and whisk in the butter, one piece at a time, stirring constantly until smooth. Once smooth, strain through a fine sieve into a small bowl. Press plastic wrap onto the surface of the curd and refrigerate until chilled, at least an hour or up to a day.
Prepare the lemon mousse once ready to make the panna cotta. In a medium bowl, whip the heavy cream until soft peaks form. Remove chilled curd from refrigerator. Add half of the whip cream to curd and fold to combine. Add the rest of the whipped cream to mixture and fold until well combined. Divide mousse among 6 medium ramekins (about 6-ounces each). Let mousse chill in refrigerator while you prepare beets panna cotta.
For Beets Panna Cotta,
Preheat oven to 400 degrees F. Line a baking sheet with parchment or foil. toss the beets with the honey. Roast beets, stirring occasionally, until tender about 25-30 minutes. Remove from oven and transfer to a large bowl. Add the heavy cream and coconut cream to the beets. Stir to combine and let beets cool completely.
In a blender, combine gelatin with 2 tablespoons cold water. Let sit for at least 5-10 minutes, until gelatin softens. Add in the beets and cream mixture, salt and vanilla extract. Process until just smooth. Be careful not to over-process as mixture could cuddle. Strain the puree through a fine-mesh sieve into a large bowl.
Divide the puree among the ramekins with the lemon mousse and chill until set, about 3-4 hours or over night.
Alternatively, you can spoon lemon mousse over the panna cotta.