Honey Whole Wheat Bread
The sweet and nutty flavor of honey makes this homemade honey whole wheat bread a tasty loaf that will become a family favorite.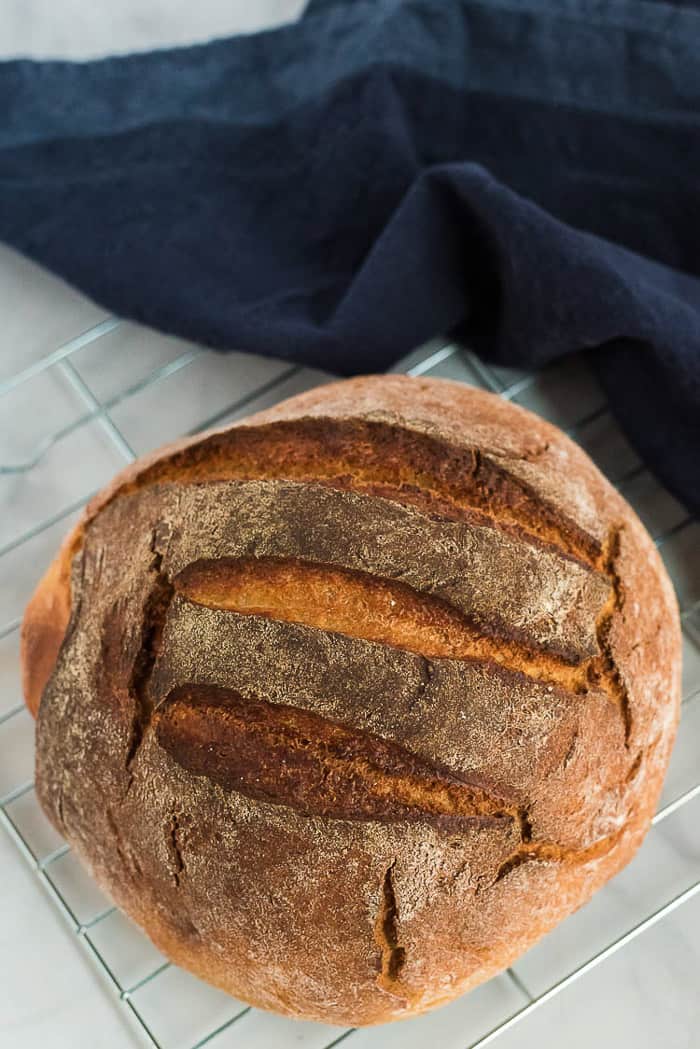 It's not every day I share with you things that did not work out perfectly. But my friends there are plenty of those moments as I am on this baking journey. This honey whole wheat bread is one of those. Homemade bread making is my new baking adventure and it was off to a great start when I made these Hot Cross Buns a few weeks ago. But of course, they were itsy bitsy buns of sweetness and beginner's luck was all in the row for me.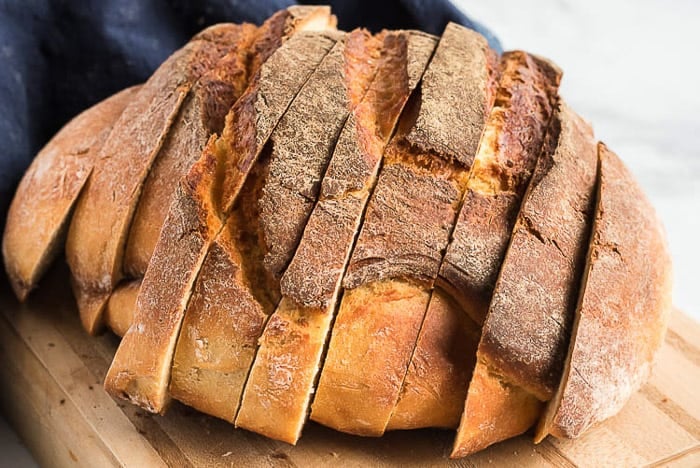 Well, that faded. I wanted to try some fresh honey whole wheat bread because of all the romantic ways fresh homemade bread has been sold on the interwebs. So I turned to my trusted friends again over at RED STAR Yeast that provided me with samples of their stellar products that I used in my adventures.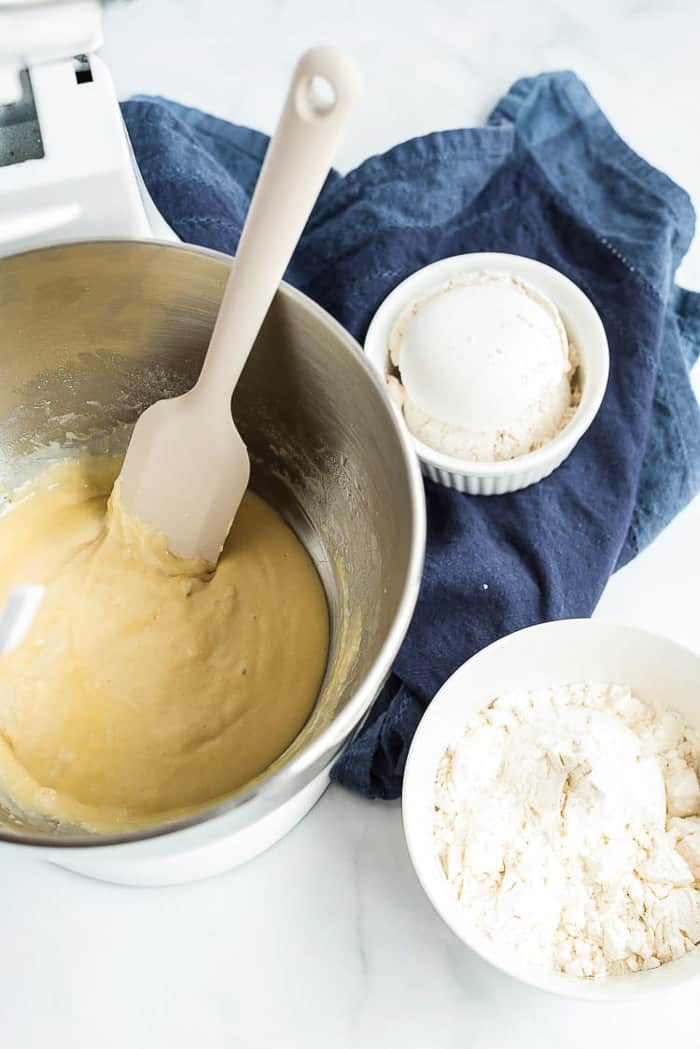 Let me start by saying, I made this bread three times. THREE!! Before I was able to get a decent looking loaf. It was not the yeast as each and every time the dough rose beautifully (or proofed, whatever the legal jargon is in this field) as you can see above. But the failures were sadly all MINE. My handling technique to be exact. Apparently you can't go mishandling dough as this is some delicate business. I should know about delicate considering I make macarons all the time. But no, dough and bread making is a whole different playing field.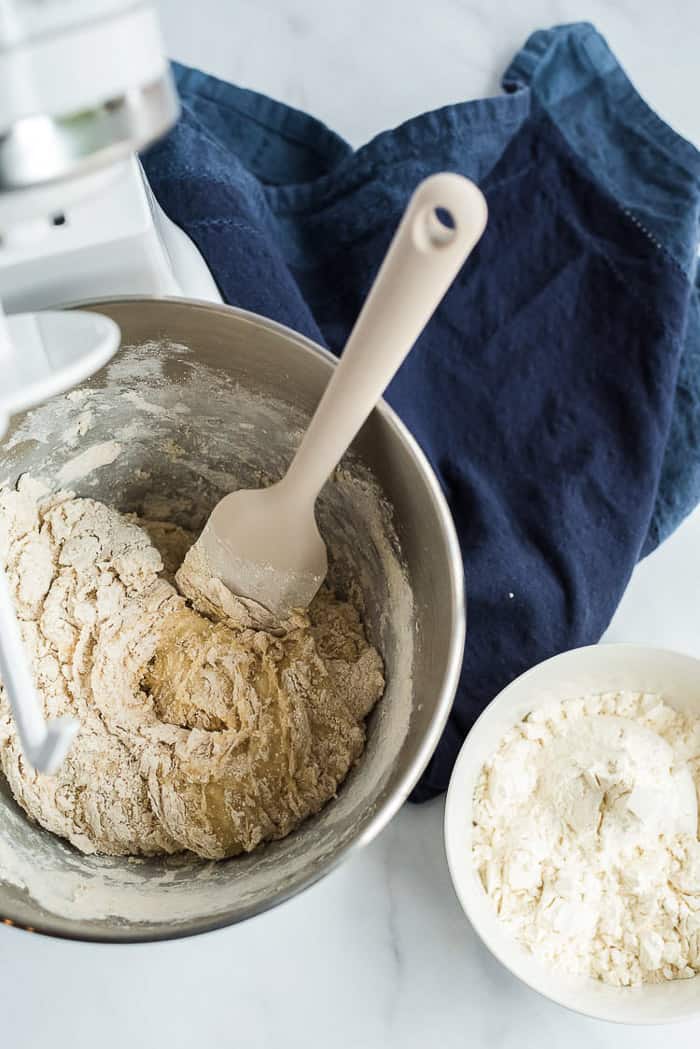 Despite my failed attempts, I was able to get a 'decent' loaf that was picture-able on my third try. To be honest, even though it does not look like a loaf of bread it sure tastes like one.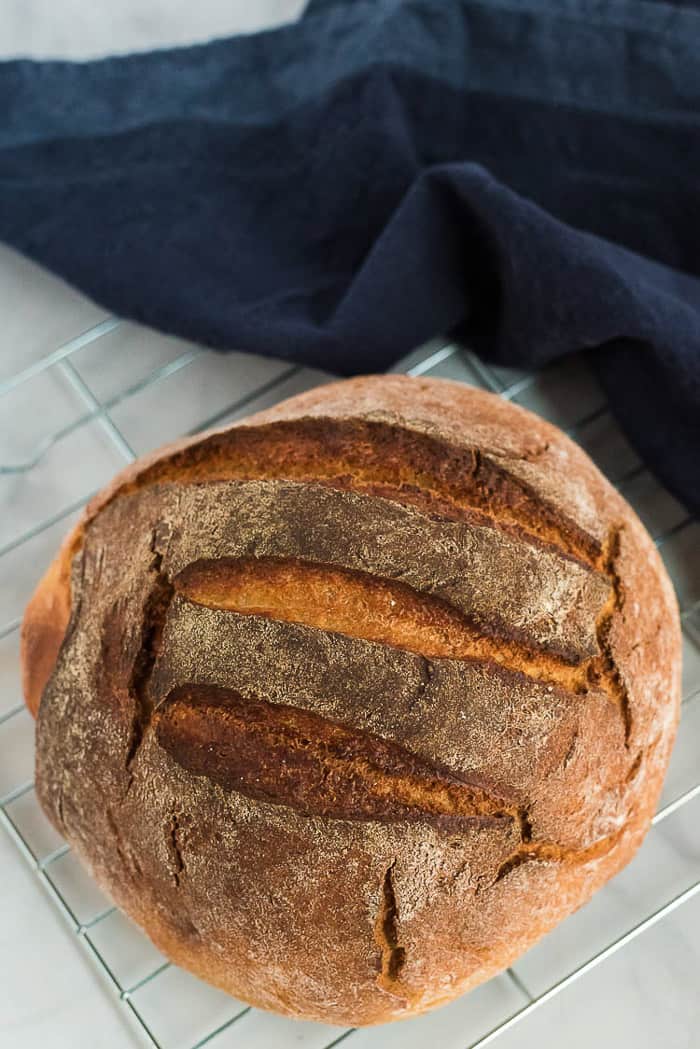 This honey whole wheat bread is everything fresh homemade bread should be. Soft on the inside, crusty on top and smells like a beauty!! When it was baking my house smelled like a bakery and it made all the troubles worth it.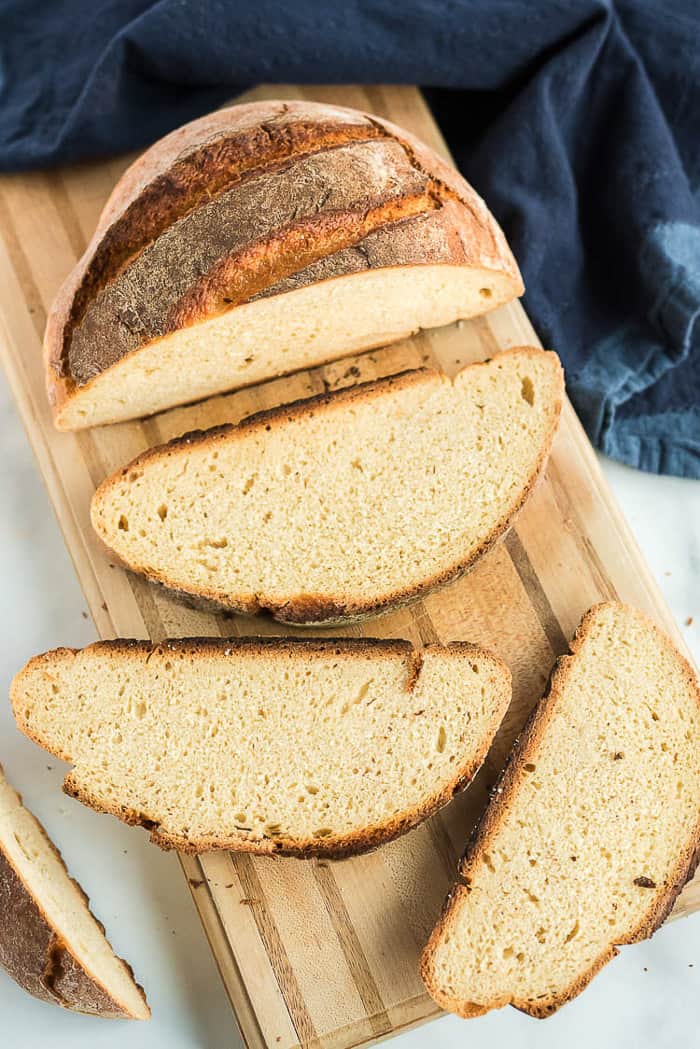 I did over-bake the one pictured here as you can see the crisp (*cough* burned) bottom. But I decided to share this batch with you because I need to document my trials as I go through this baking journey!!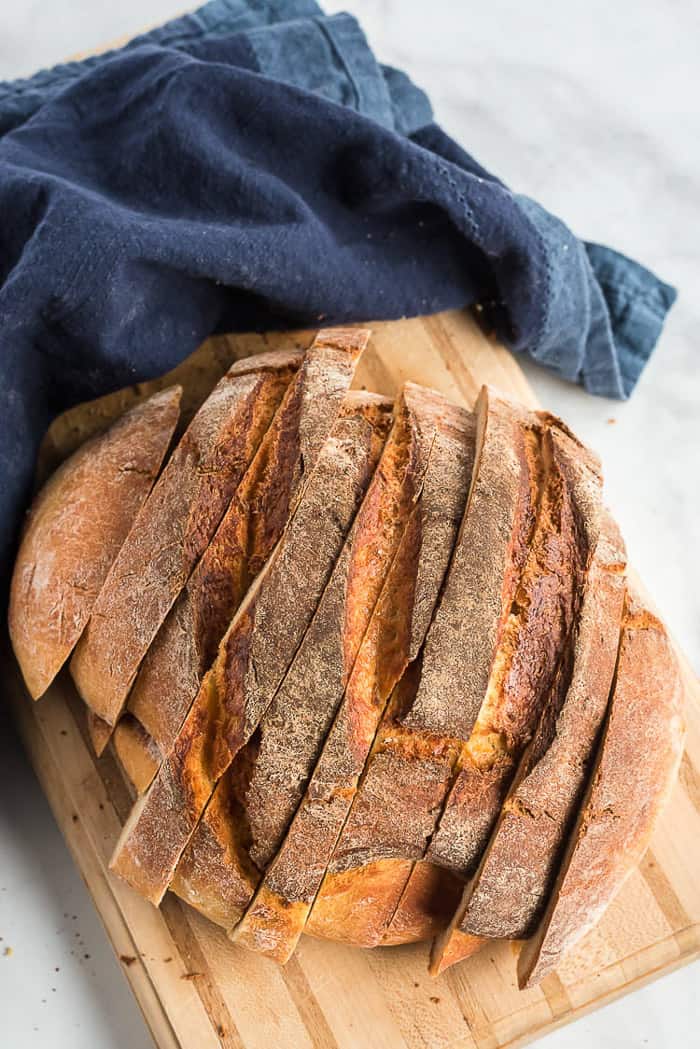 OK, now I'm off to make a better loaf!! Carb overload 🙂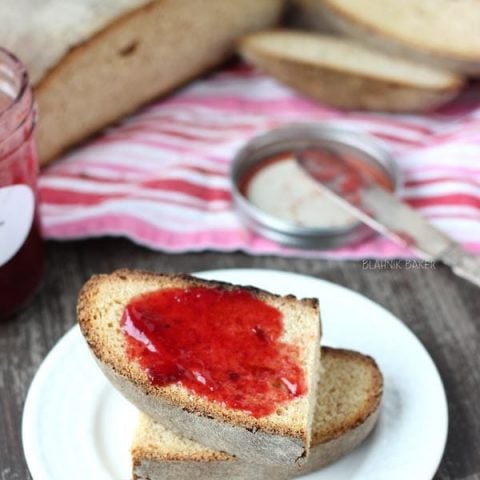 Yield: 1 loaf
Honey Whole Wheat Bread
The sweet and nutty flavor of honey makes this homemade honey whole wheat bread a tasty loaf that will become a family favorite.
Ingredients
3 tablespoons water
½ cup milk
1 egg
2 tablespoons vegetable oil
¼ cup honey
1½ teaspoons salt
1 cup whole wheat flour
2 cups bread flour
1 package (2¼ teaspoons) RED STAR Active Dry Yeast
Instructions
In the bowl of an electric mixer, whisk together yeast, 1 cup bread flour and salt. In a small saucepan, heat the water, milk, oil and honey to about 120 to 130 degree F. Add the liquid mixture to the flour mixture and mix on low speed. Beat for 2 to 3 minutes on medium speed. Add in the egg and beat for an additional 1 minute.
Using a rubber spatula, stir in whole wheat flour and remaining bread flour until you have a firm dough. Using the hook attachment, knead for 4-5 minutes or until smooth and elastic. OR Knead on floured surface 5 to 7 minutes or until smooth and elastic. Use additional bread flour if necessary.
Lightly grease a large bowl and place the dough in bowl. Turn over once to coat with oil. Cover with plastic wrap and let rise in a warm place until dough doubles in size. About 2 hours.
Turn dough onto lightly floured surface. Punch down the dough. Roll into a circle and form a nice round ball. Cover in plastic wrap and let the dough rise. While the dough rests, preheat oven to 450 degrees F. When pre-heated place a dutch oven in the oven to heat 20 minutes.
Place bread in heated dutch oven on a piece of parchment and bake covered for 30 minutes. Uncover and bake for 15- 20 minutes until golden and crusty. Remove from pot and let rest for 10-15 minutes before slicing.
*Disclosure: This is not a sponsored post. Red Star Yeast is not paying me … I just love their products. I received free samples that I used to make this bread. All opinions are as usual 100% mine.*