Hot-Buttered Rum Cranberry Sauce
This Hot-Buttered Rum Cranberry Sauce recipe is sponsored by The Spice Hunter. All opinions are my own. Thank you for supporting the brands who make it possible for me to continue creating for you.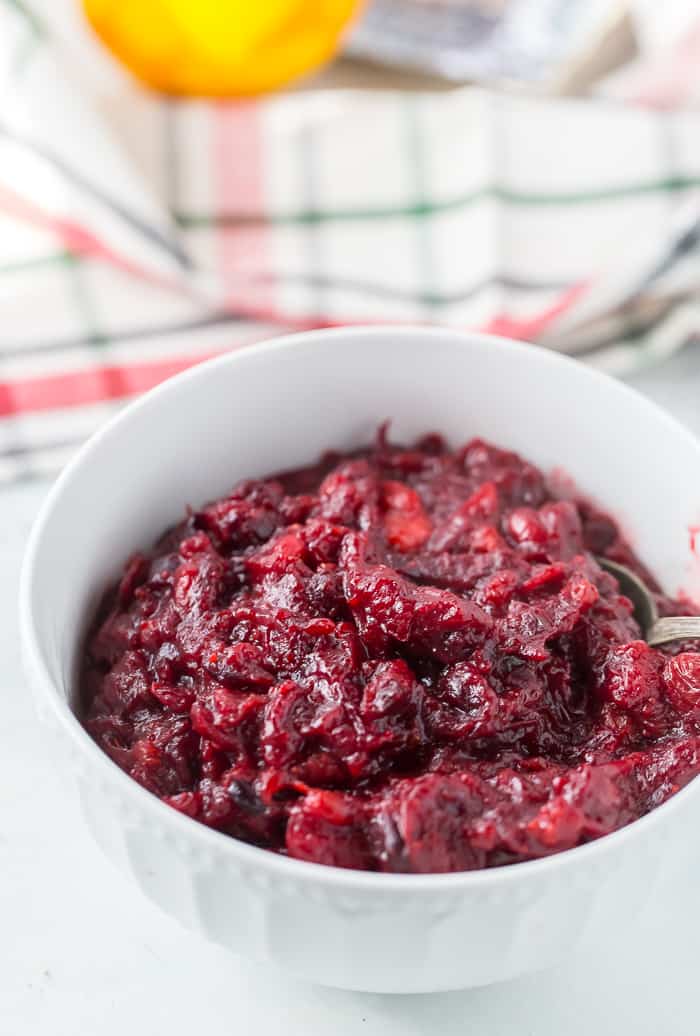 Hi friends! How is it December? I know 2020 has been something but I am still not sure how we are ushering in December already. Despite the exhaustive year that it has been, I am making it a point to focus on the essence of the holiday season and creating many family moments in the kitchen and around the table. We may not have big gatherings but we will still be cooking, baking, and enjoying the flavors of the season.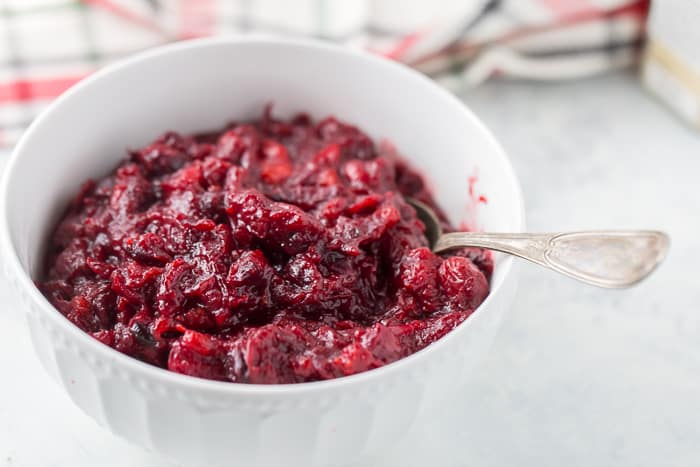 Cranberry sauce is one of my favorite things on our holiday table. It is the perfect side to roasted meats, and vegetables especially fall/winter squashes. Not sure if you know but a few years ago I shared my go-to cranberry sauce recipe and the story behind it. Long story short, I tested several recipes as I was trying to convince my future sister-in-law that homemade cranberry sauce beats the canned stuff. Also long story short, I lost that battle but I continue to experiment with my cranberry sauce. Which brings me to my new favorite, this hot buttered rum cranberry sauce.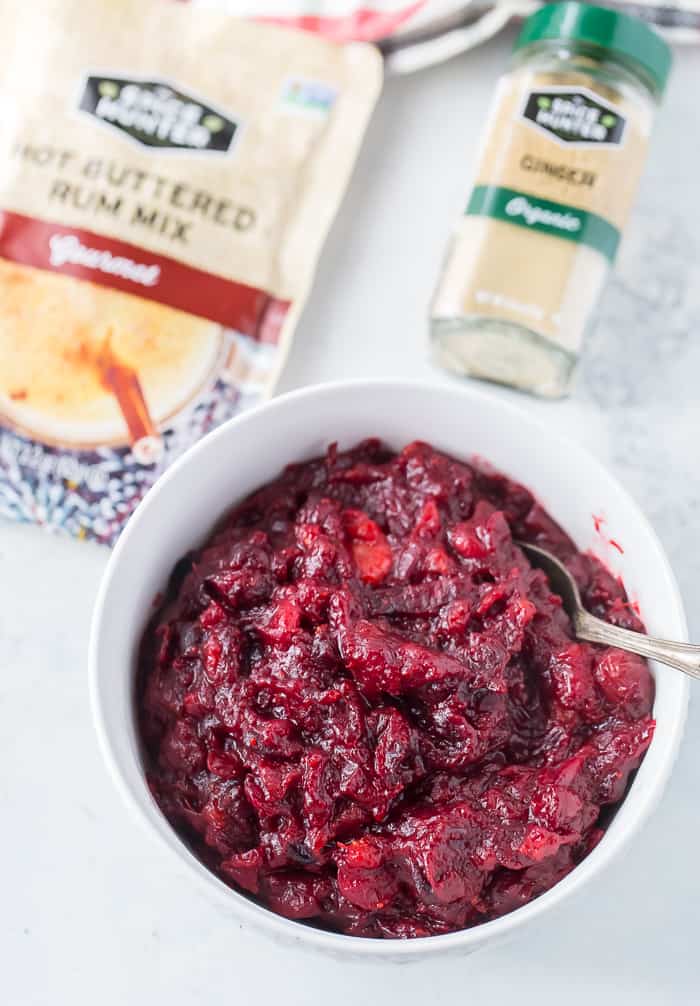 Before we get to the recipe, let me tell you how this cranberry sauce came about. I had the pleasure of trying some products from The Spice Hunter, a small boutique company that sources spices and herbs from the finest growing regions around the world. As a spice enthusiast, I was very happy with the wide range of unique spice blends they carry and the quality of each I tried. Cooking tip: Using a spice blend is an easy way to add big flavor to your food!!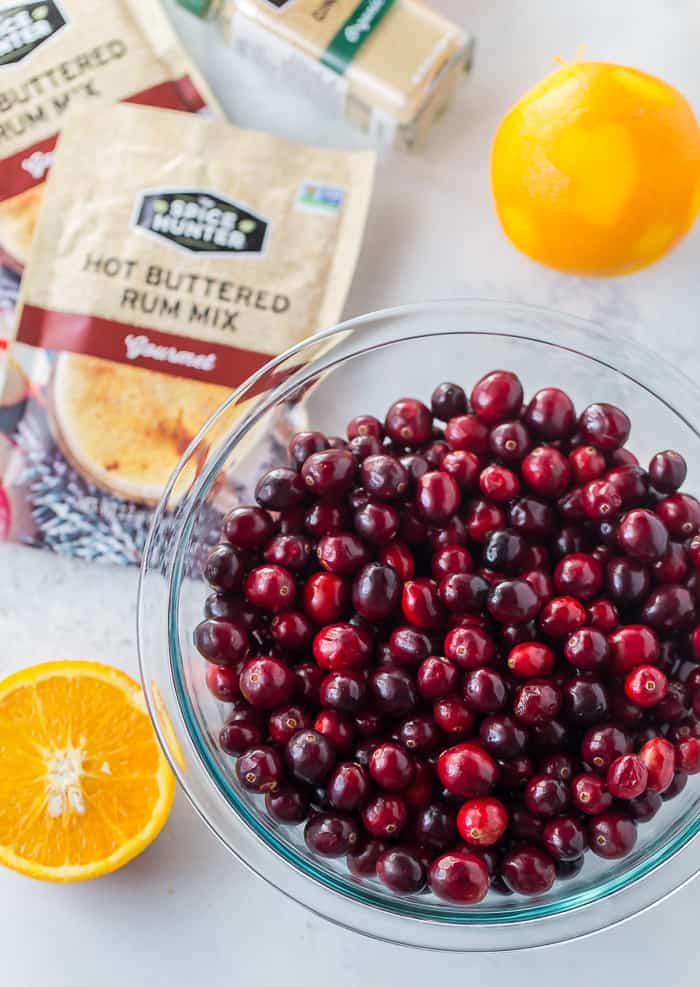 Like using their hot buttered rum mix in a savory side dish. While I do like the traditional hot buttered rum drink, I love adding twists to classic dishes more.
I am taking my go-to cranberry sauce up a notch with Hot Buttered Rum mix from The Spice Hunter. Like the drink it's supposed to be made into, this cranberry sauce is filled with warm fall spices, a boost of ground ginger, brown sugar, and a dash of rum. It is a winter delight that is perfect alongside any holiday dinner.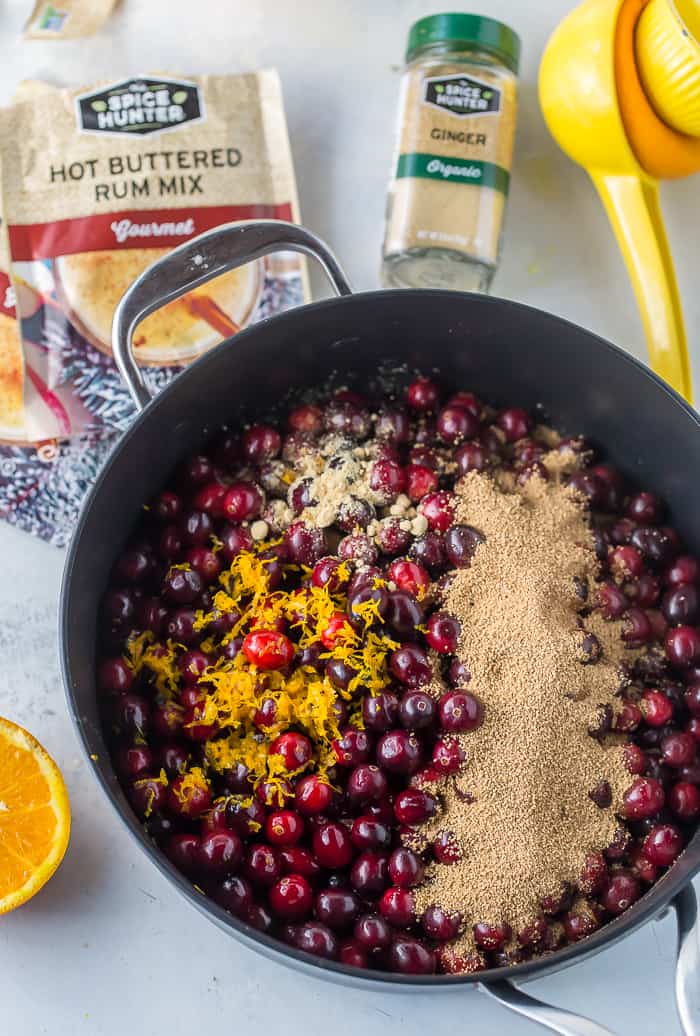 Of course, you can use The Spice Hunter's hot buttered rum mix to make the traditional winter drink and enjoy any day this winter. But you should also use the mix to make this hot buttered rum cranberry sauce as well. You will not regret it and it will soon become a holiday favorite.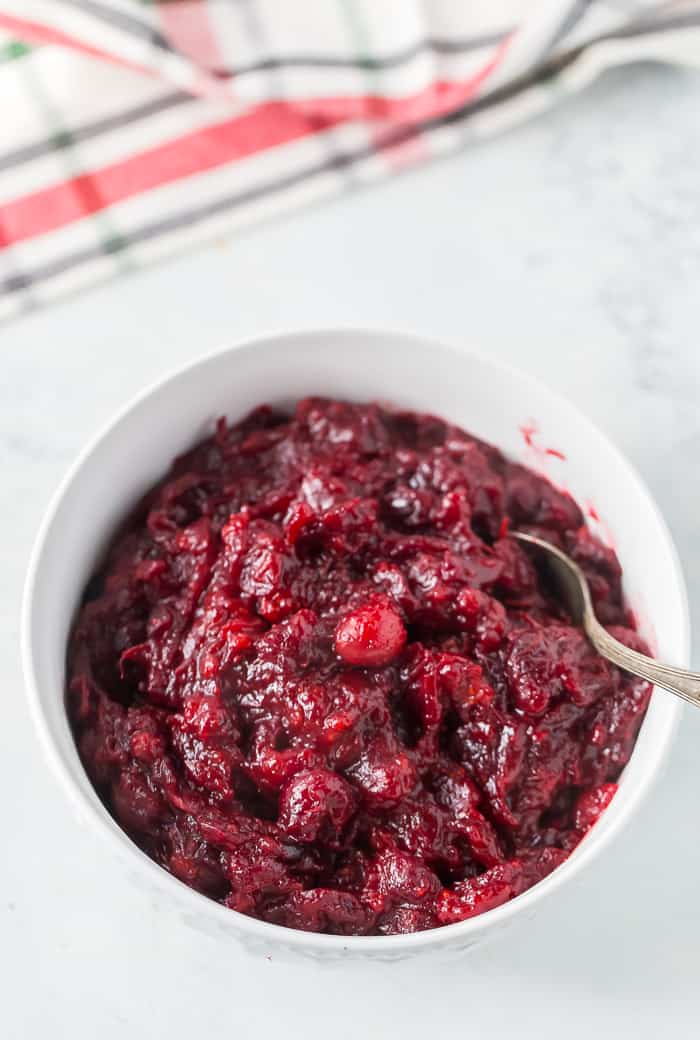 What other ways are you spicing up your cranberry sauce game?
For more recipe ideas, visit The Spice Hunter website and social media pages (Twitter, Instagram, Facebook, Pinterest).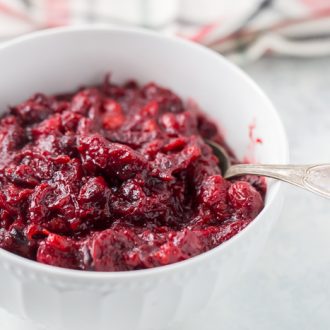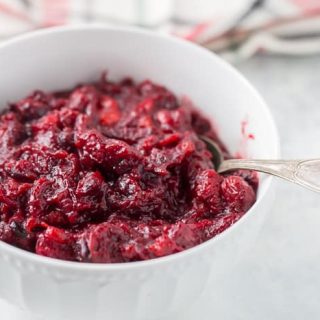 Yield: ~2 cups sauce
Hot Buttered Rum Cranberry Sauce
Fresh homemade cranberry sauce that's spiced with hot buttered rum. It's sweet, tart, and zesty.
Ingredients
24 oz fresh cranberries
1 medium orange, zested and juiced
1/4 cup brown sugar
a pinch of salt
1/2 cup water
1/4 cup dark rum (optional)
2 tablespoons unsalted butter, softened and cubed
Instructions
In a medium heavy-bottomed pot set over medium heat, combine the cranberries, orange zest, juice, drink mix, ground ginger, salt, water, and rum. Bring to a boil.
Reduce heat to medium-low and simmer for about 20 minutes, or until most of the cranberries have burst open.
Reduce heat to low and let simmer gently until the sauce reaches your desired consistency. See Notes below. At the last minute, add in the butter and mix until melted.
Transfer cranberry sauce to a serving bowl. Serve warm or chill until ready to serve.
Notes
For a thicker sauce, cook for additional 5-7 minutes to ensure all the cranberries have burst open and broken down.
For a smoother sauce, pass the cranberry sauce over a fine sieve before letting cool.
To create pretty molds, strain the cranberry sauce over a fine sieve and pour the smooth sauce into lightly greased mini bundt pans. Chill overnight before unmolding.