Iowa Corn Quest 2018
This post is sponsored by Iowa Corn.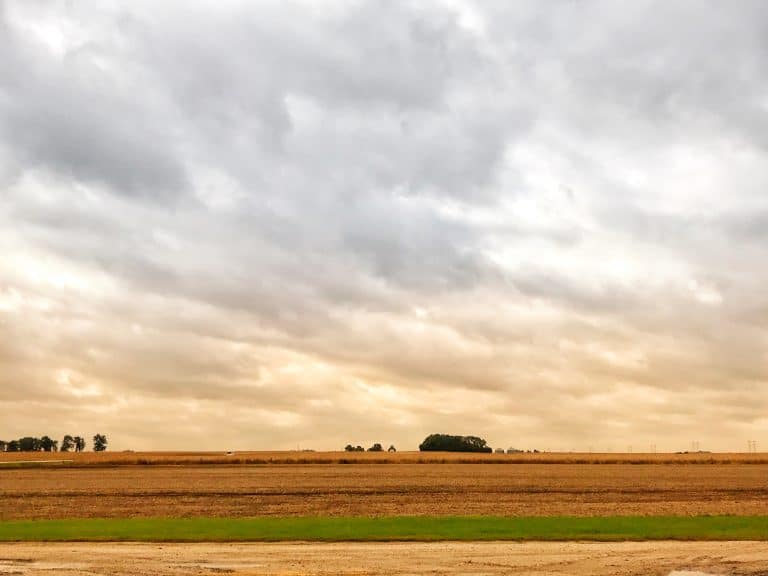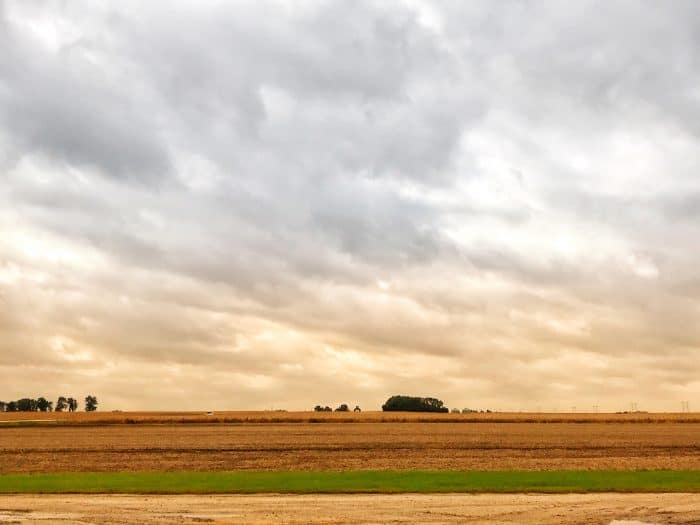 Happy Friday friends! Today is a different kind of post. I'd like to recap a recent trip that I was lucky to embark on with a few blogging friends. I visited Iowa for the first time and had the pleasure of being hosted by Iowa Corn.
Before I went to Iowa for the first time this month, all I knew about Iowa was that it was filled with corn fields and it's a boring drive if you are going on a cross-country trip. What I didn't realize was that Iowa grows 18% of all corn grown in the US and its farmers are dedicated and passionate about this important role they play in our food industry.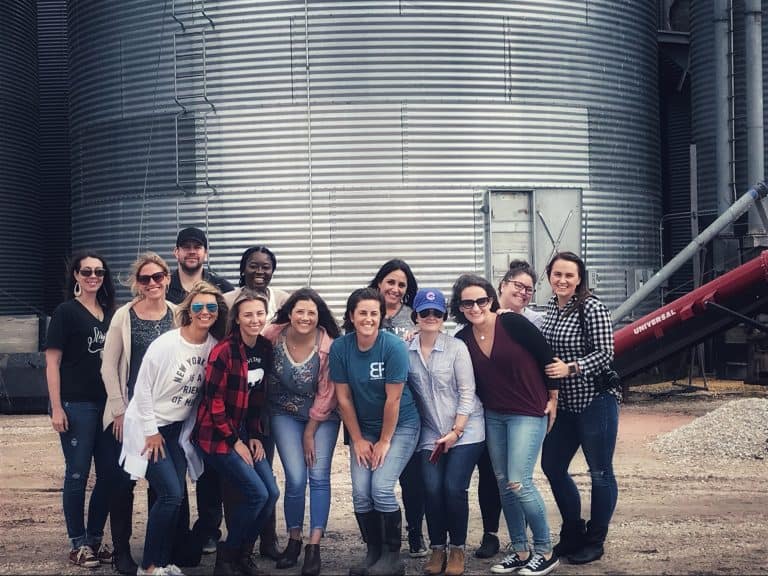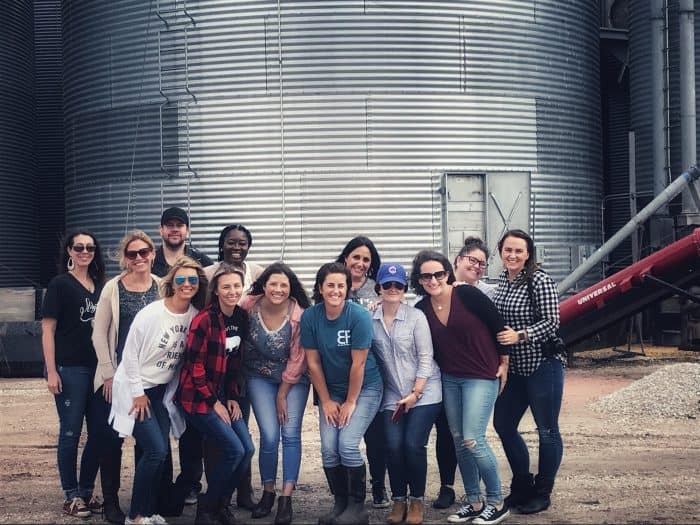 Did you know that most corn farms in Iowa are century farms? A century farm is a farm that's been in one family for at least 100 years. That's FOUR generations of families dedicating their lives to growing corn, soybeans, raising cattle etc. That's incredible in my opinion as a farmer's daughter whose family no longer owns a farm.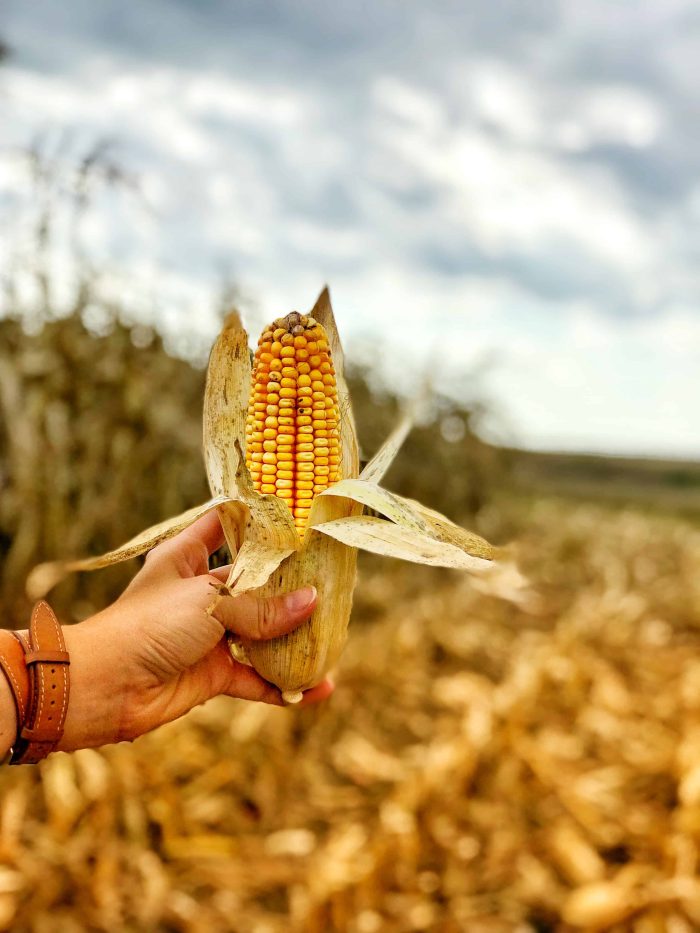 Back in Sierra Leone, West Africa, I grew up on a farm. My dad was an 'educated' farmer and a geneticist focusing on crossbreeding rice grains. I guess he was involved in genetically modifying rice strains to grow sustainably in Africa. I didn't know this at the time except that it was incredible that he would get strains from Vietnam or the Philippines and grow them in our backyard farm in Africa. Once they were successful, he brings it to the Ministry of Agriculture who then provides this grain to local farmers and families to grow their own food. Our backyard also had corn, potatoes, cassava, cocoyam, mangoes, guava, plantains, you name it. In modern terms, it was a diversified farm.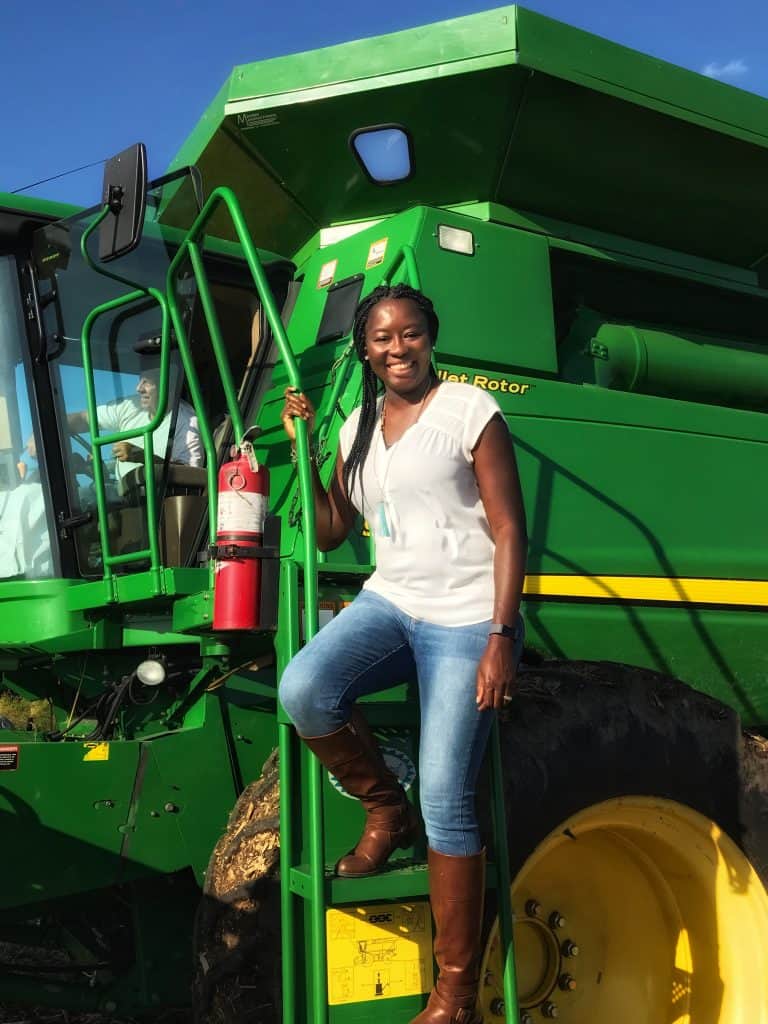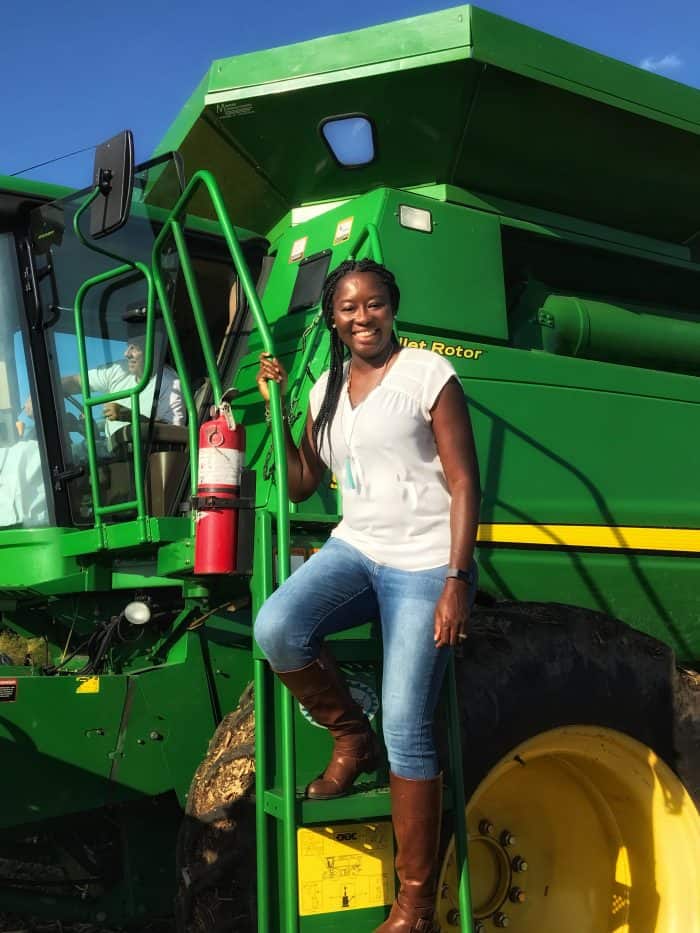 However, the technology of farming and business prospects of farming were a far cry from being able to support a family of 7. My dad worked hard to ensure we got a good education to enable us to have professions in the future where we could provide more for our families. Generational farming was not an aspiration but more situational.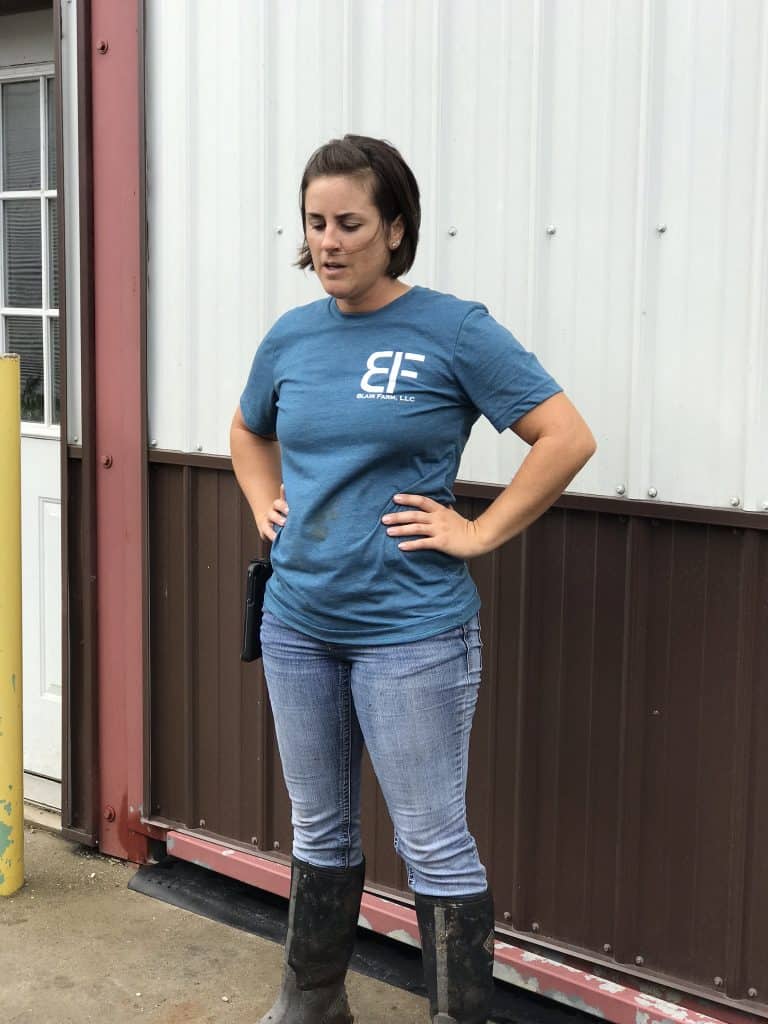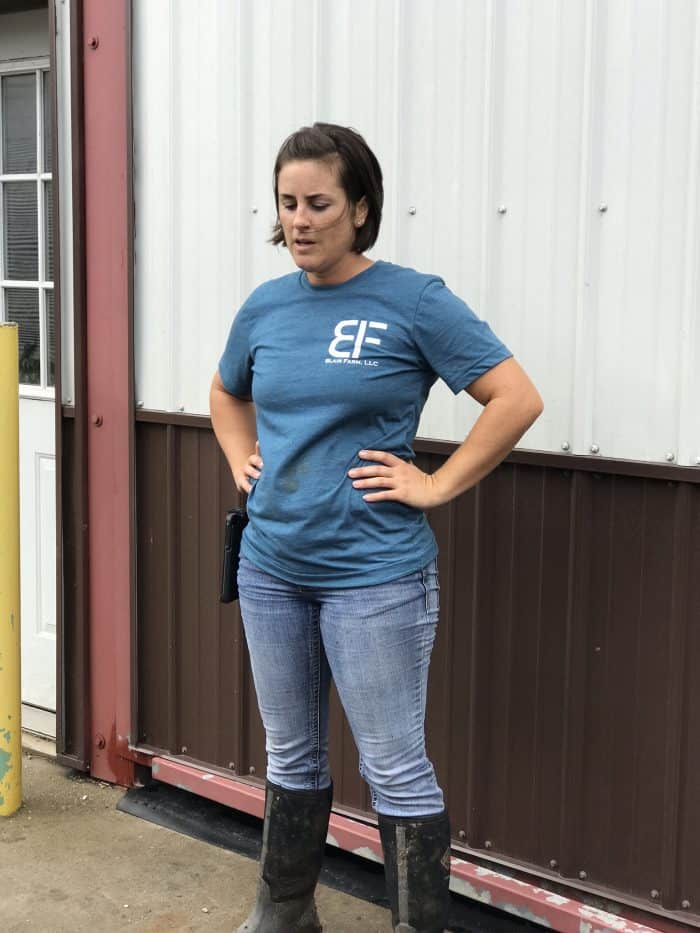 This is completely the opposite of what I saw in Iowa. The first farm we visited, Blair Farms in Dayton, Iowa, was a century farm. The young and modern farmer's wife (Kellie Blair, pictured above) who opened her farm and home to us is not what I thought farmers were. She's a mom, like me, a wife, like me and a farmer's daughter, like me. However, she's passionately continuing her family's legacy on a diversified farm growing corn, soybeans, raising cattle and pigs with a focus on conservation and continuous improvement. She's passionate about her work and the importance of farming in the food industry.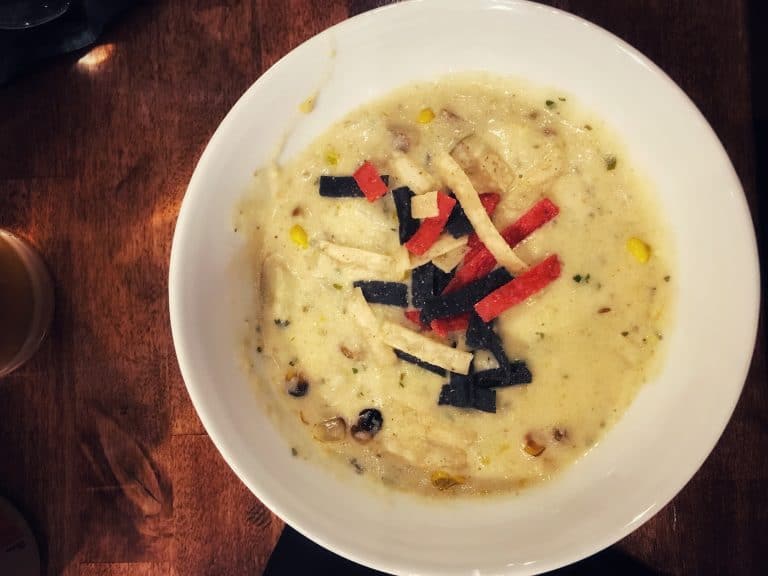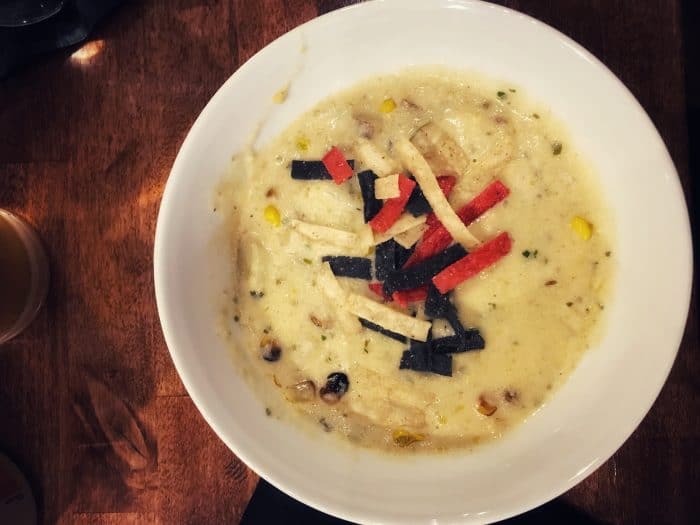 Okay, let's talk about corn. Did you know that only 4% of all corn grown in the US is for human consumption? I was flawed at this fact and intrigued to learn that most of the corn you see as you drive through Iowa is field corn and is converted to by-products. Extremely useful and important by-products such as ethanol for fuel, livestock feed and thousands of everyday household products. Sweet corn, which is the type of corn we usually consume has great nutritional values. The starch, rich fiber and proteins that corn provides is a valuable addition to a well-balanced diet.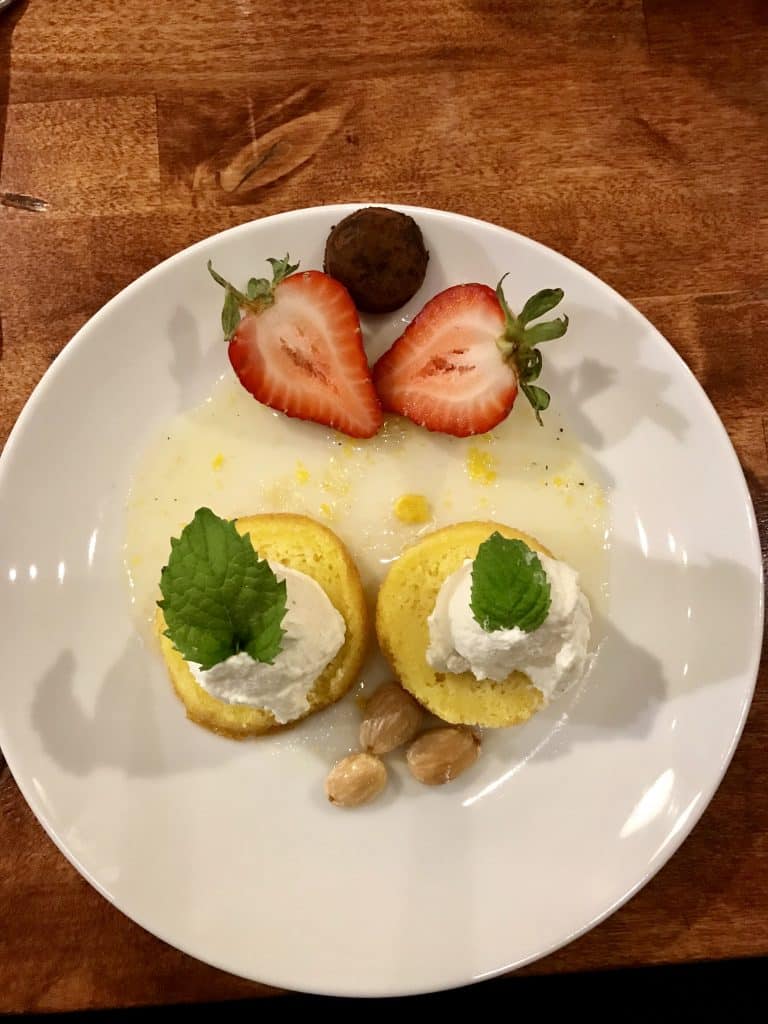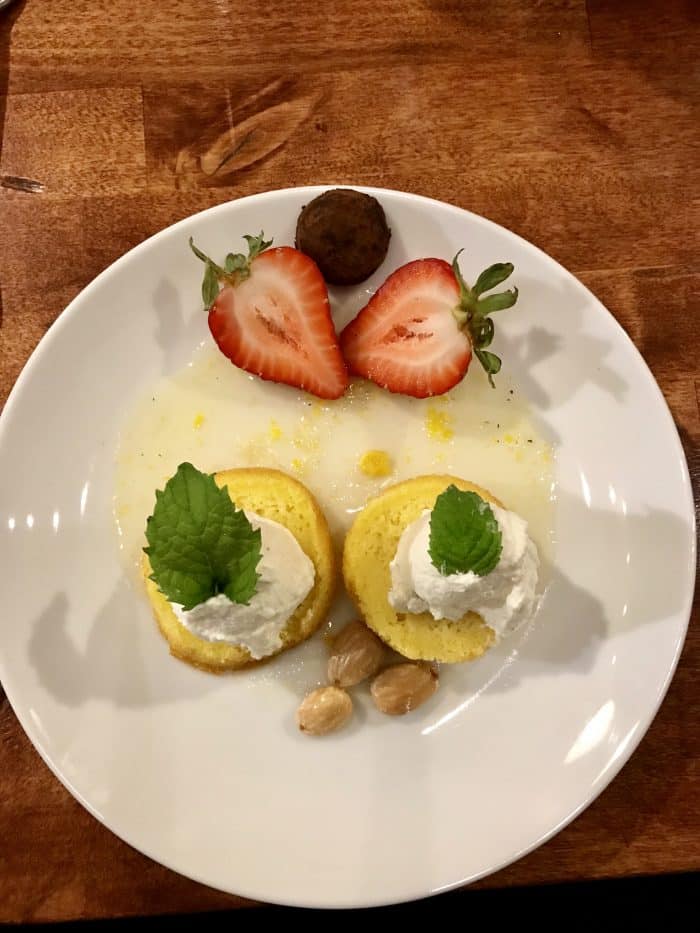 I'm sure you know about the debates around farming, raising livestock and the effects on the environment. I'm not going to go into that here because the internet has become a place of loud opinions and not facts. As a scientist, it pains me. So I will not go into it but it is incredible to see the dedication to conservation and environmental practices that these farmers incorporate into everything they do. Beyond that, I would say we need to support our local farms and gosh be thankful that there are farmers in the US who love what they do and take so much pride in growing our food.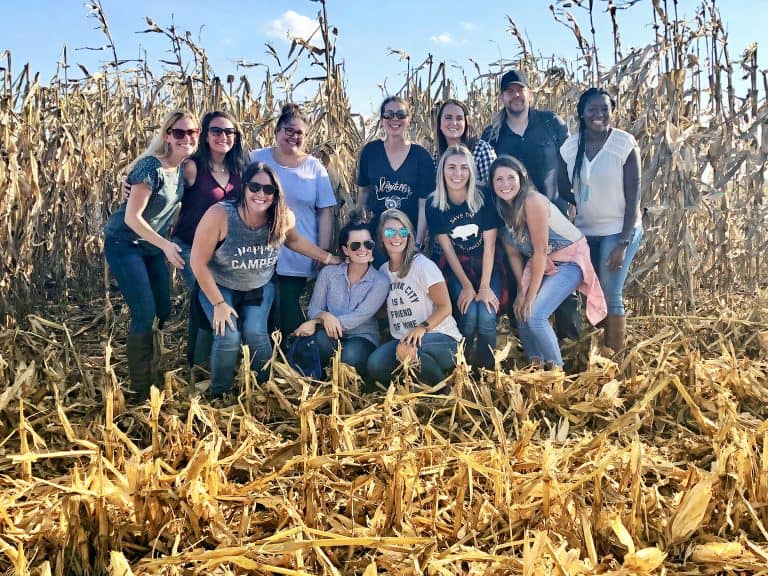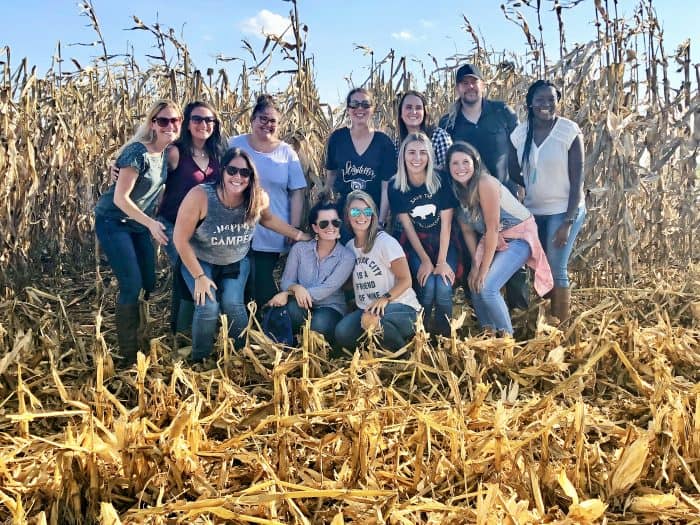 Thank you, Iowa Corn, for an incredible learning experience. If you would like to learn more about the farming industry in Iowa, please visit their website, Facebook and Instagram for more information.