Mango Kiwi Lemonade Popsicles
Refreshing mango kiwi lemonade popsicles that are perfect to cool down on any summer night!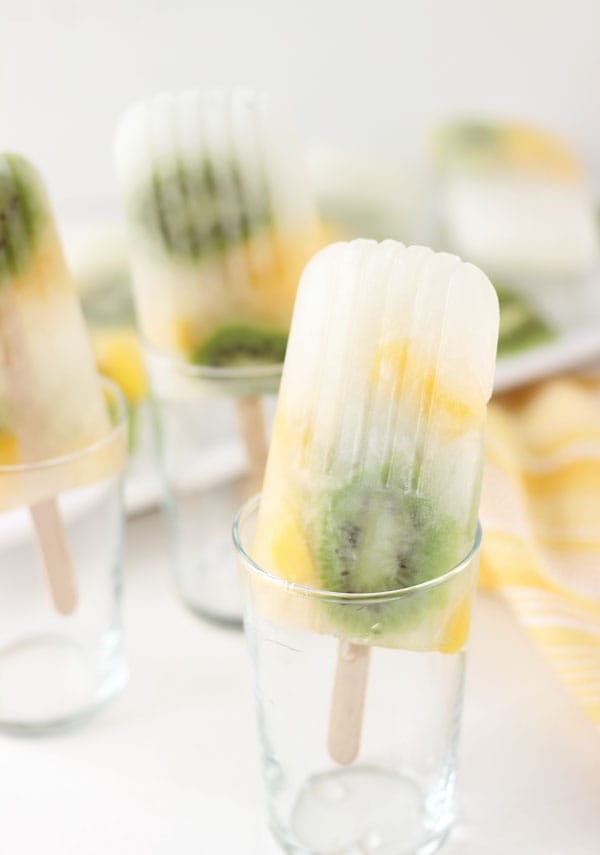 You guys I love making popsicles! They are so easy to make, the flavor combinations are endless and gosh so refreshing and perfect cool down treat. Oh and also, they are a fun way to include more fruits into one's diet!! I made these mango kiwi lemonade popsicles last weekend in partnership with Bolthouse Farms to raise awareness for their Food Porn Index.
Have you heard of the Food Porn Index? If not, let me explain. The food porn index compares the number of healthy food images shared against unhealthy ones across social media platforms. You know how we all hashtag our food on Instagram or Twitter with #foodporn? The index calculates the ratio of healthy vs unhealthy food posted in all our feeds with this hashtag. The goal of the index is to raise awareness about food inequalities in our social media and change the way people think (and post) about fresh fruit and veggies.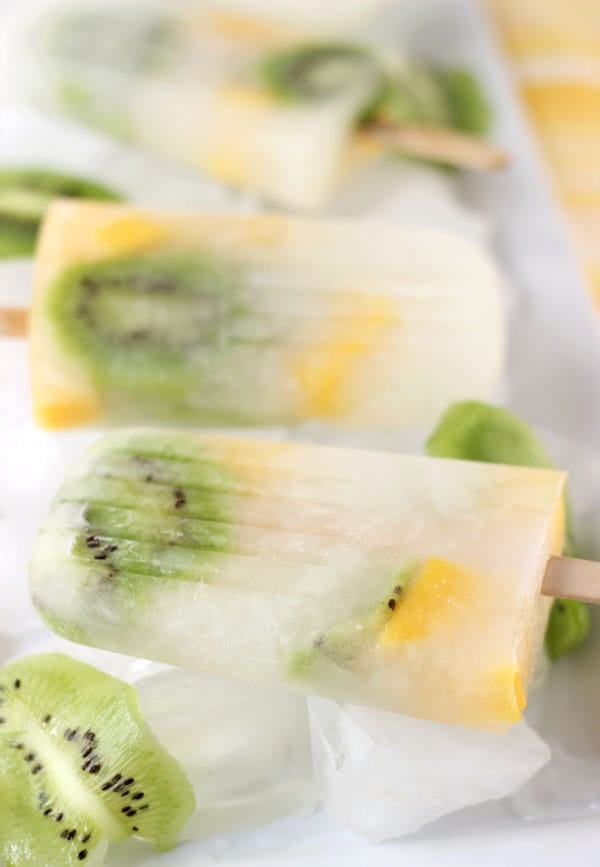 If you click over to the colorful playful website, it is embarrassing to see that we are all eating and/or posting way more unhealthy things than healthy. Are we just not posting the healthy? I am leaning more towards the former. Especially over the summer we all strive to eat more fruits and veggies and I know we can all post more of them to sway the index, right? Why should junk food get all the glory?
So why not make these mango kiwi lemonade popsicles to not only refresh after a long hot day but also help sway the index and highlight more nutritious fruits and veggies when you post them to Instagram with the hashtag #foodporn.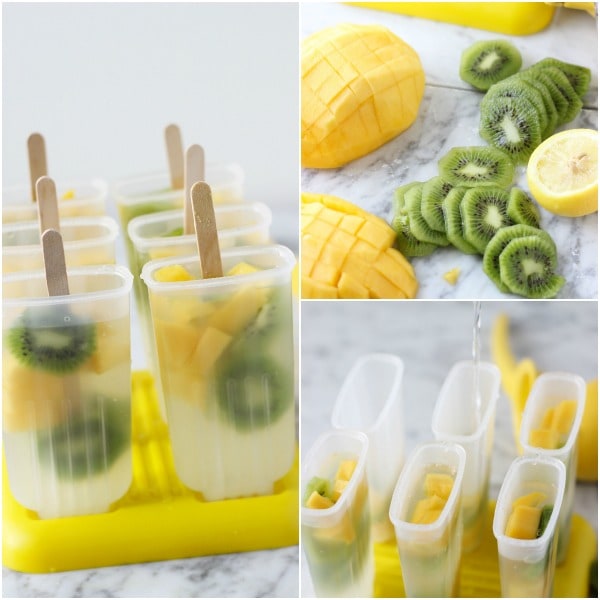 These popsicles are filled with fresh fruits, naturally sweetened and refreshing with freshly squeezed lemonade. They are incredibly easy to make with your kids and I am sure the adults at your next BBQ will appreciate them to cool down as well.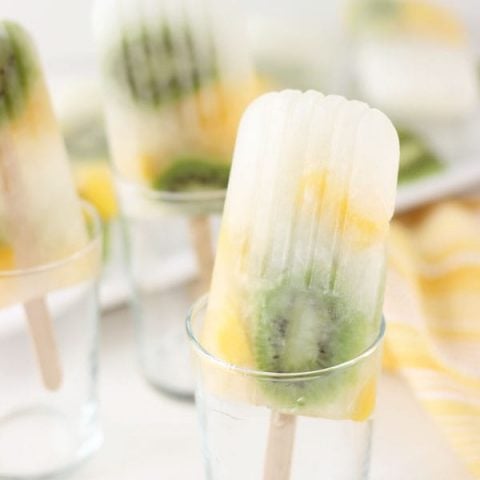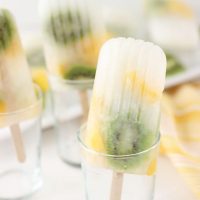 Yield: 6 pops
Mango Kiwi Lemonade Popsicles
Refreshing mango kiwi lemonade popsicles that are perfect to cool down on any summer night!
Ingredients
2 kiwis, peeled and sliced
1 mango, peeled and cubed (you will only use half)
Fresh lemon juice from 1 lemon
2 cups water
Sweetener of you choice, to taste (I used honey but you can use maple syrup, agave or stevia)
Instructions
In a large cup, measure water and squeeze lemon juice into cup. Stir in sweetener of your choice.
Add the prepared fruits into popsicle molds. Fill molds about two-thirds full with lemonade mixture. Freeze for about an hour and then add in your popsicle sticks. Freeze for 3-4 hours until solid.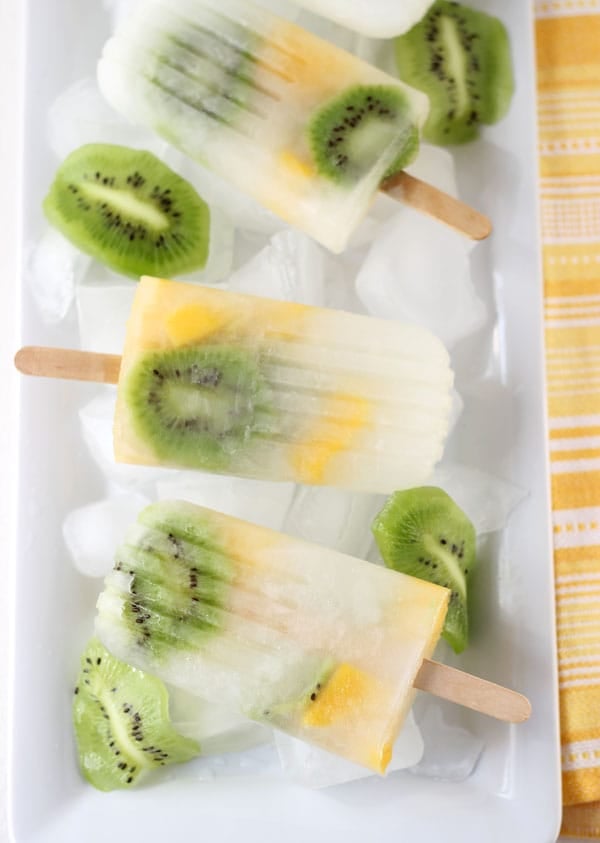 This post is sponsored by Bolthouse Farms. As always all opinions are 100% my own.