Apricot Rose Pound Cake
A delicate moist sour cream pound cake is adorned with fresh black velvet apricots and the floral accents of roses!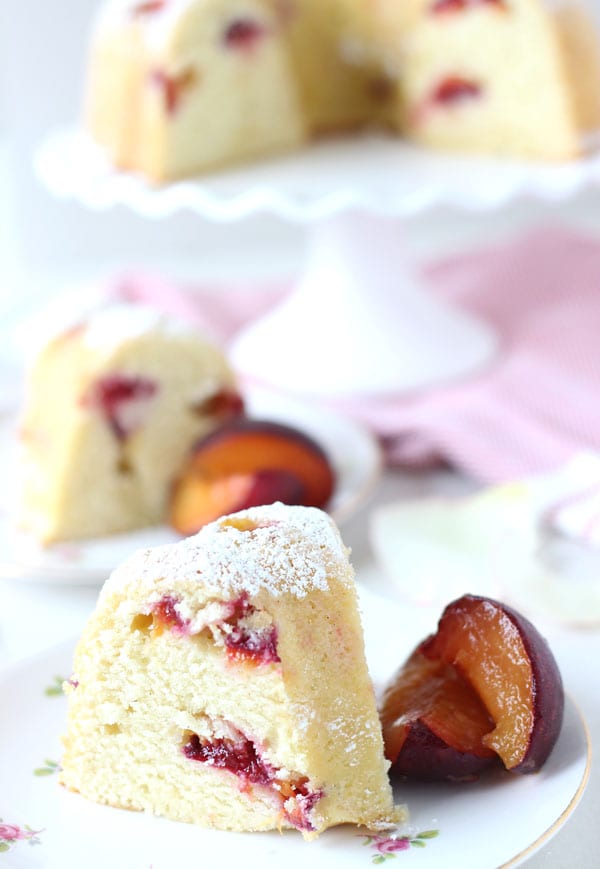 Phewww, it's Friday!! It's been a busy two weeks here on the blog and I feel like I've been bombarding you with tons of recipes. I think I went into freak out mode after realizing the summer's end is near and just started overloading on the seasonal recipes and of course I had to share with you! Most are no-bakes because we all know it's HOT out there like these Cherry Almond Popsicles or blackberry mojito or raspberry milkshake. Do you see a fruity trend? I am filling up on summer's bestest!!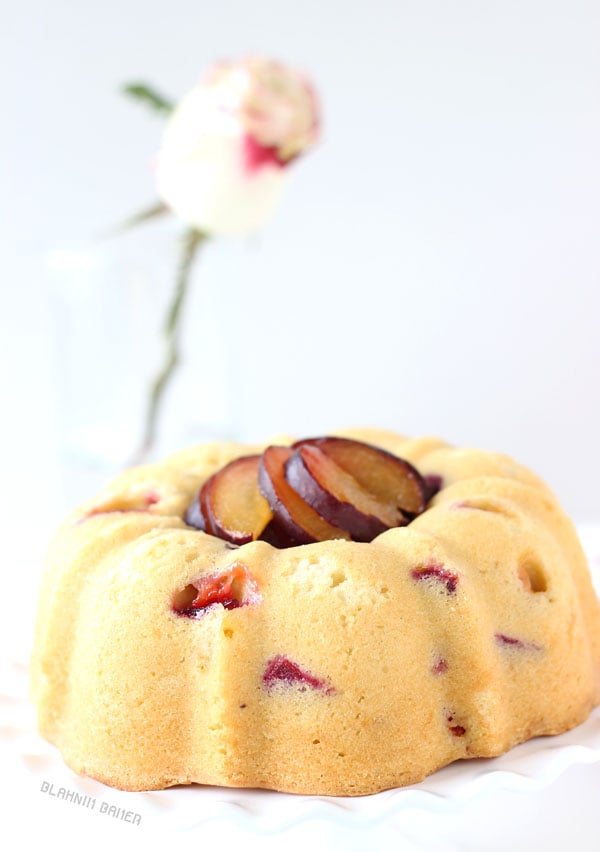 I continued the juicy fruit agenda with this apricot rose pound cake. I jazzed up a standard moist and crumbly pound cake with a wonderful summer flavor combination. Using fresh juicy black velvet apricots and floral rosewater, this pound cake is no ordinary cake. It is still as simple to make as a regular pound cake but it is surely not boring.
It's also a pound cake recipe that is easy to make your own. Everyone needs a good moist pound cake in their repertoire and this is what this cake is. You can use your favorite fruits, flavored extracts or even cocoa powder to change things up. I used fresh apricots to fold into the batter and a tiny bit (a little goes a long way) of rosewater to add an essence of floral flavor. It's a wonderful combination and brings a little summer to your cake.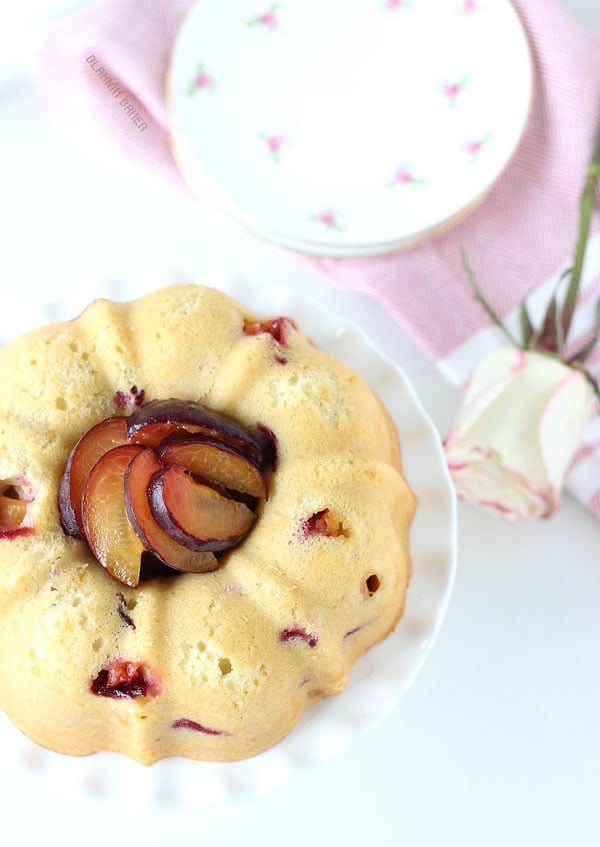 I brought this cake over to my friend Emily's blog where I am hanging out today. She is the lovely author of the lifestyle blog, The Best of this Life, where she shares her passion for purposeful living in all facets of life  – with a focus on nutritious gluten-free recipes, family life, fashion, natural beauty, design, healthy living and all things mom and kids. She is also the sweetest blogging friend and a great mama!! You will love her blog so head over there now and say HELLO and get the recipe for this apricot rose pound cake.