Mango Yogurt Popsicles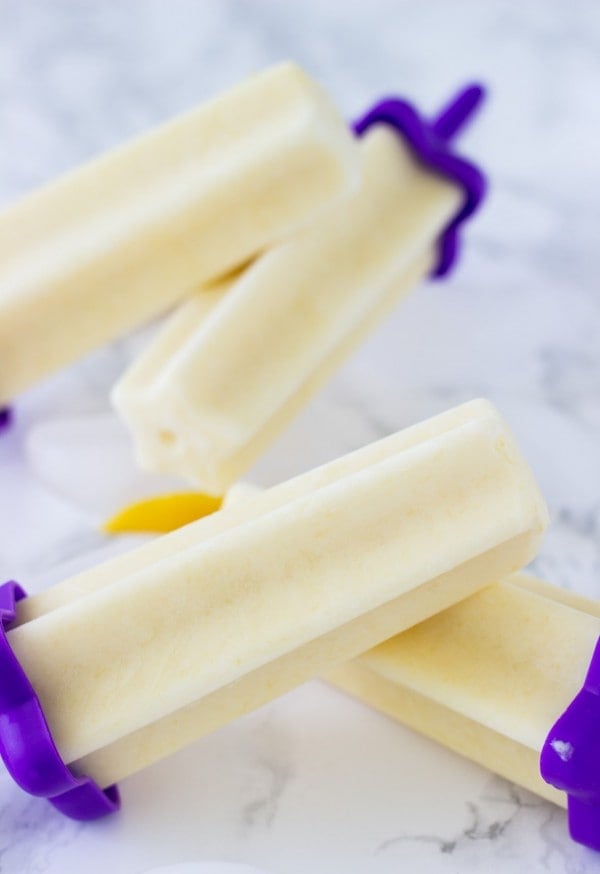 Happy Summer friends!!
For those of you in the US, I hope you had a great relaxing Memorial Day weekend. I spent most of it inside the library but it was still a great weekend. Hot, relaxing at some points and happy that it is finally summer. We went from 70s to 95 in just two days. Pheww, cue all the ice cream and popsicle recipes!! Starting with these mango yogurt popsicles.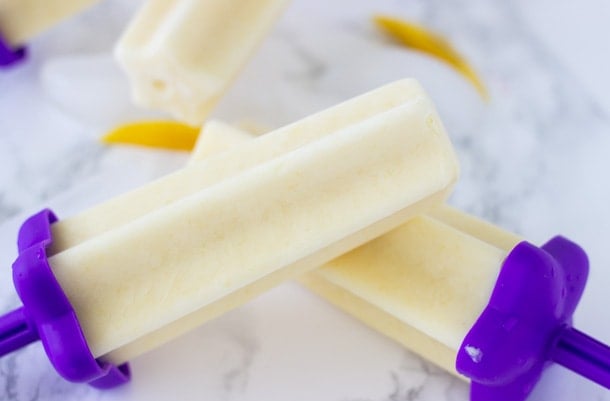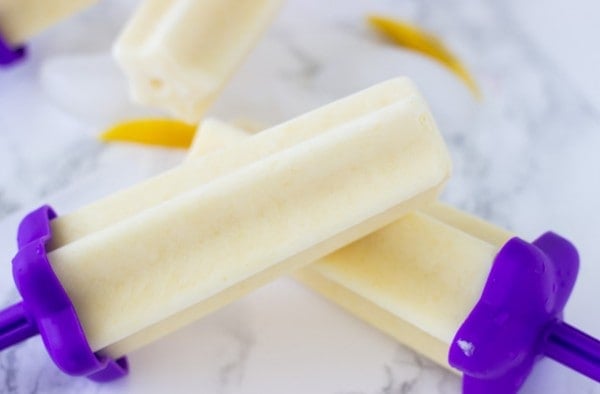 I actually made these popsicles last summer but I never got around to sharing them with you. I apologize for that. It was mainly because I did not like the pictures (still don't) but also life was hectic being 8 months pregnant at the time. And since life isn't any less hectic now, I am digging them out of the archives for you!
They are super creamy and easy-to-make popsicles. I used fresh ripe mangoes but you can use frozen or canned ones. Combined with greek yogurt and coconut milk, these mango yogurt popsicles are refreshing and just the way to start off the summer season of heat!!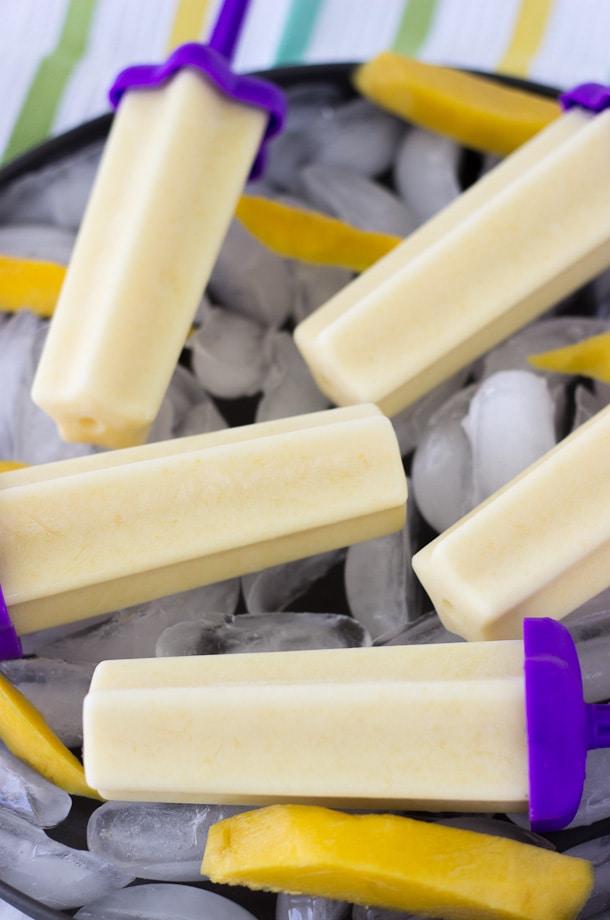 Until next time, tell me what are you looking forward to the most this summer?
(I'll go first: Finishing my Ph.D, starting a new job and finally relaxing with my baby who turns ONE in two months 🙁 )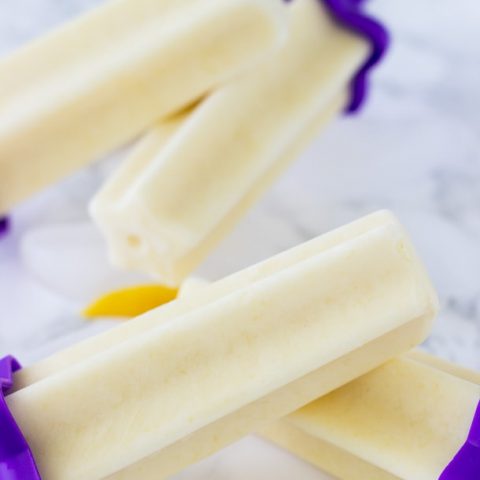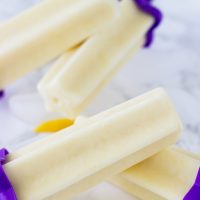 Yield: 6 popsicles
Mango Yogurt Popsicles
Ingredients
1 medium mango, peeled and cubed
1 (13.5oz) coconut milk
2 tablespoons agave nectar (or other sweetener of your choice)
1 cup Greek Yogurt (I used plain but you can use any flavor yogurt)
Instructions
Combine all the ingredients in a blender. Blend until smooth.
Pour the mixture into the popsicle molds and insert popsicle sticks.
Freeze the popsicles at least 3-4 hours or overnight.
Enjoy!