Blueberry Coconut Ice Cream Pie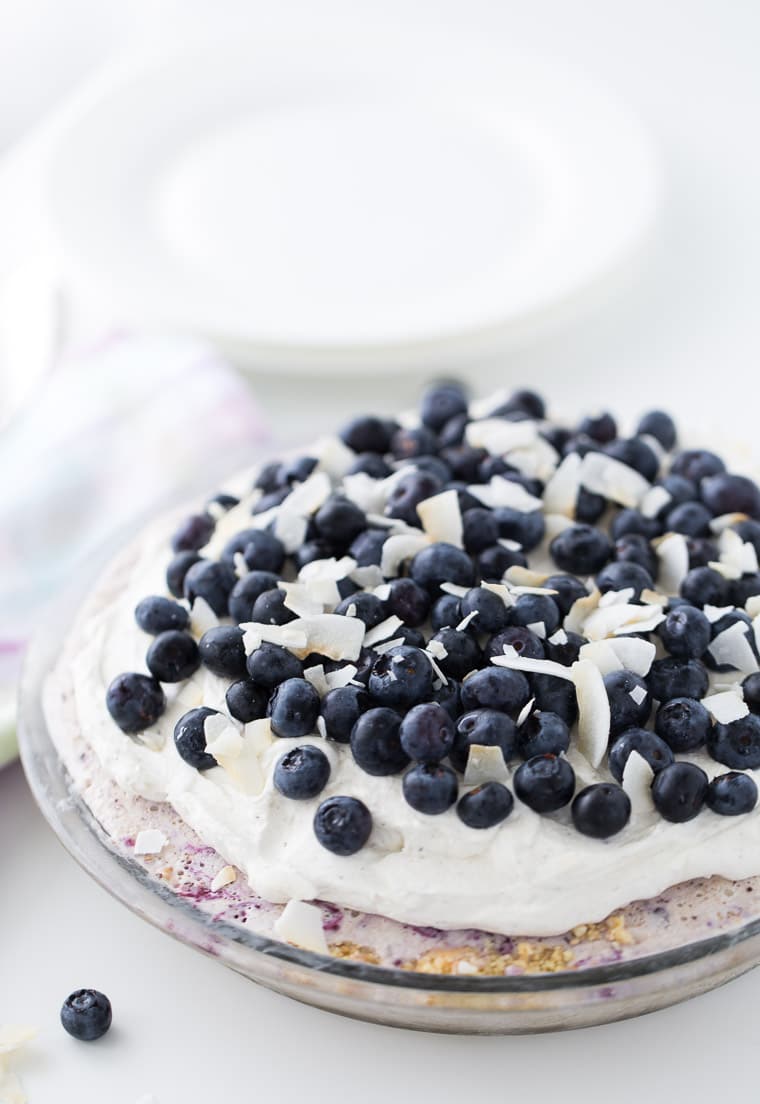 The unofficial start of Summer is just around the corner. Are you ready? Memorial Day is just about a week away and we can start all the summer picnics, parties and frolicking!! Cue in the no-bake recipe season. Although it is still relatively cool on my side of the world, I made this Blueberry Coconut Ice Cream Pie to start off the no-bake dessert season!! And gosh, was it good.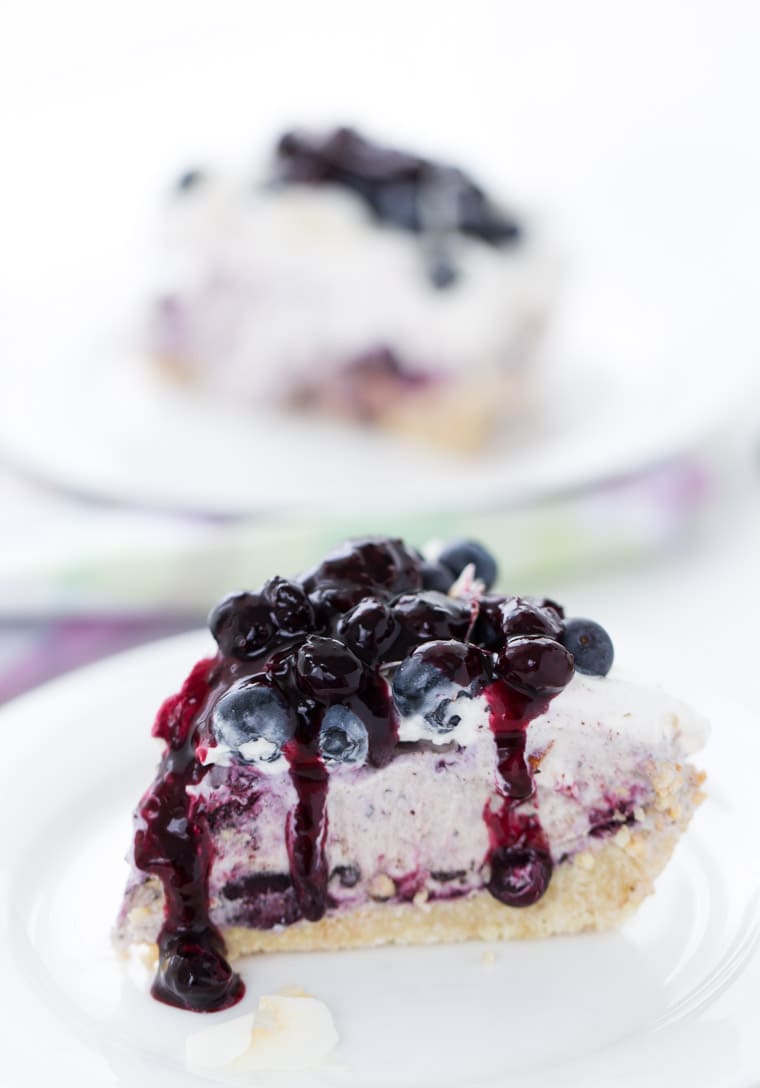 So what's in this special ice cream pie?? It all starts with a crunchy almond coconut crust. YES!! You heard that right, a crust of entirely almonds and coconut blended together for a perfect crunchy starter. I baked my crust for 10 minutes but you can just freeze it for a few hours if you don't want to turn that oven on. But just a quick 10 minutes and I can move on with the assembly.
The pie is then filled with a layer of blueberry sauce and my favorite homemade coconut ice cream recipe. You can totally use your favorite ice cream here…vanilla, butter pecan or whatever floats your boat. But we all know coconut does it for me so it completes this pie. The resulting blueberry and coconut and almond combination is one of my favorites yet. And you bet we will be seeing more of it as the berries get in season.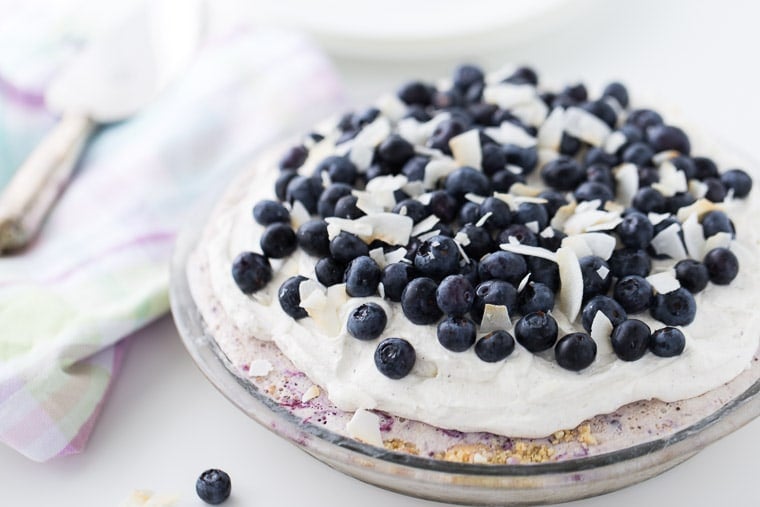 I actually made this ice cream pie Mother's Day weekend so I could test it on my family coming over. They are always a willing group of taste testers for new creations and they are critical with coconut so they are always a safe bunch to try on. But after this pie, they agreed I should continue putting coconut in everything. They LOVED the pie and also think the crust is the best part. The almond crunch plus blueberry plus coconut ice cream was just a winning combo.
So jump over to the Better Homes and Gardens site for the full recipe! I hope you get to try this ice cream pie at some point this summer. I promise, it will not disappoint.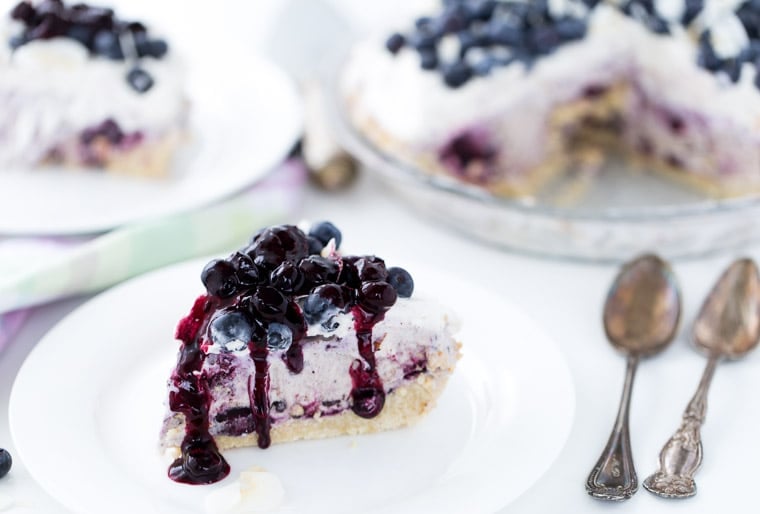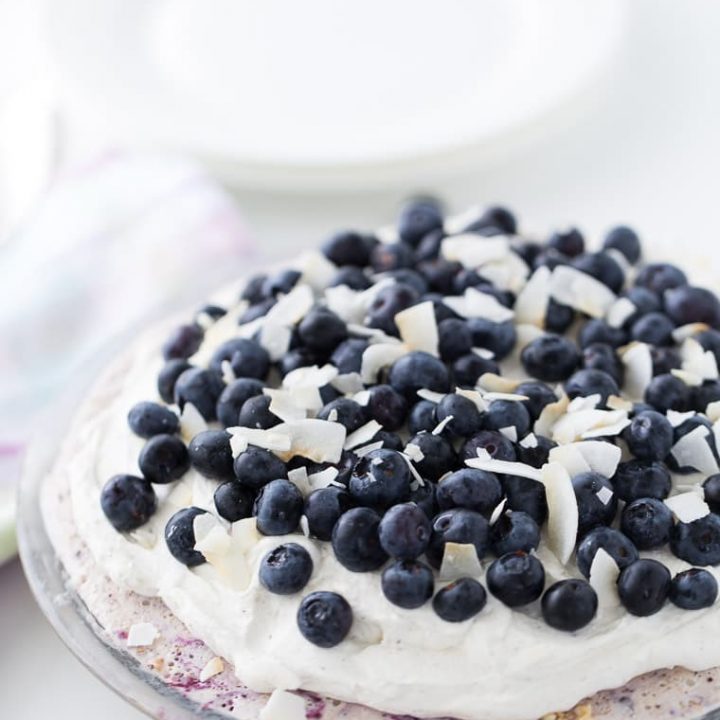 Yield: 1 9-inch pie
Blueberry Coconut Ice Cream Pie
Total Time
3 hours
15 minutes
Ingredients
For Crust
1 ½ cups slivered almonds
½ cup unsweetened coconut flakes
2 tablespoons light brown sugar
½ teaspoon kosher salt
4 tablespoons unsalted butter, melted
For the BLUEBERRY SAUCE
3 cups blueberries, rinsed, and drained
1/3 cup granulated sugar
1 teaspoon cornstarch
¼ teaspoon kosher salt
1 teaspoon grated lemon zest
2 teaspoons freshly squeezed lemon juice
¼ teaspoon almond extract
¼ teaspoon coconut extract
For assembly:
1 quart homemade or purchased coconut ice cream
¾ cup of the Blueberry Sauce, chilled
½ cup creme fraiche or sour cream
½ cup heavy cream
1 tablespoon sugar
2 cups fresh blueberries
½ cup coconut flakes, toasted