No Bake Chocolate Energy Bites
I partnered with Collective Bias and their client to bring you these No Bake Chocolate Energy Bites. All opinions are 100% mine.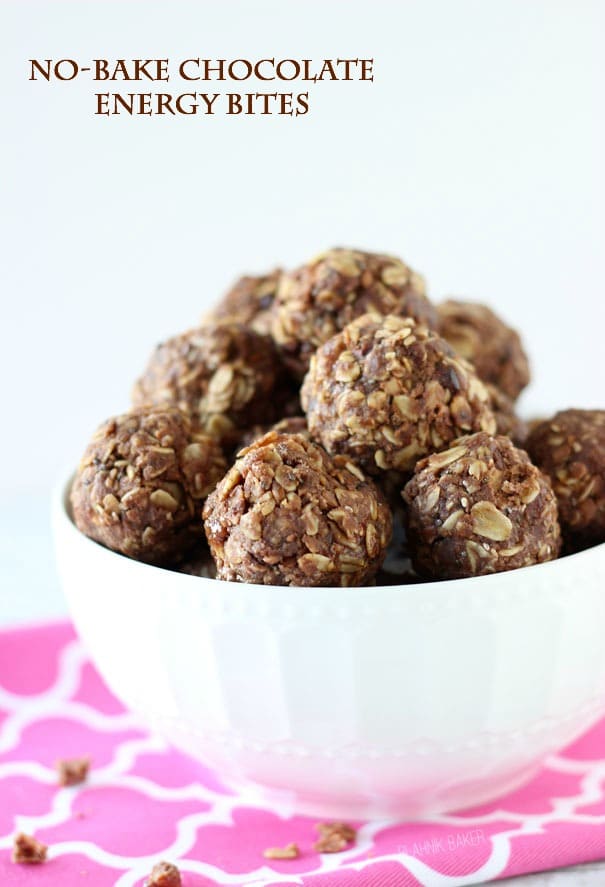 The other day, the hubs sat down and made a plan of all the summer activities he HAS to do. Festivals, music concerts, State Fair, fireworks on boat cruise up at the Thousand Islands etc etc, all written down on his master list. Excuse me? I thought summer just started? He seems to be going through some sort of a panic phase since realizing the summer solstice is the longest day of the year and hence the days will start getting shorter from here on (#keepcalmwinteriscoming). But geez, can we just go on a picnic, lay around the park and basque in the sun? Enjoy a cocktail maybe? How about we take an easy hike with some snacks for refueling? All these sound reasonable to me. Am I right?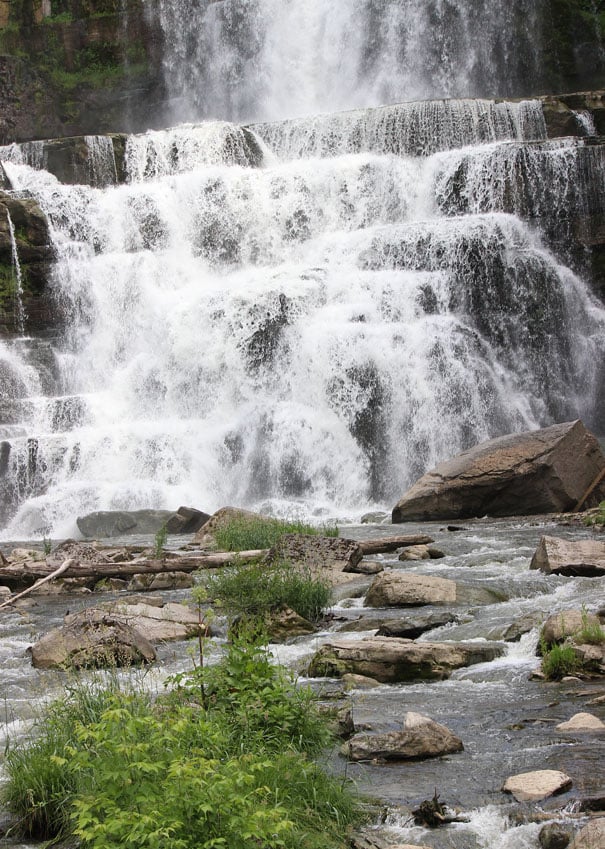 And that is exactly what we did yesterday, to calm his soul (and mine!!). We went on a hike. It was a beautiful upper 70 degree day so I packed us a picnic basket with lunch, a rustic galette (recipe coming soon), these no bake chocolate energy bites and some SNICKERS® 2-to-go bars for easy refueling on the hike. We drove to Chittenango Falls, a state park about 40 minutes away from home where we hiked and then relaxed to a late lunch. See? That is my kind of summer afternoon!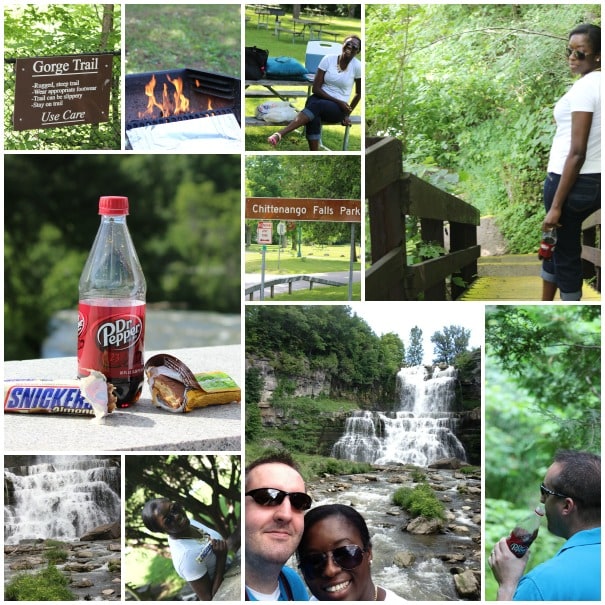 Almost an hour of walking the trails (for which my Old Navy sandals were ill-equipped) with some snacks for refueling, we were ready to just relax at the park. We grilled some burgers, made some cocktails and played some games. The perfect Saturday afternoon if you ask me. Now I just need to convince him we don't have to get crazy with the summer planning!!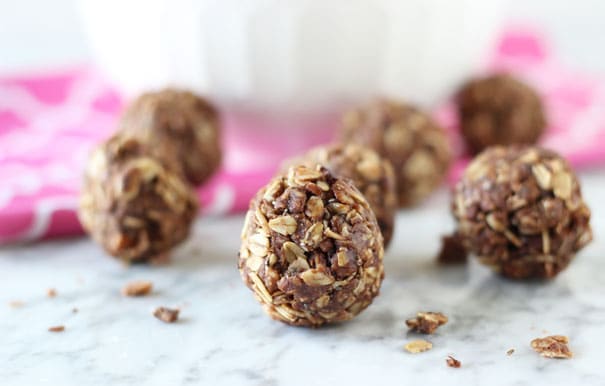 I knew we would need some boost as we spent some time out in the heat so I made these energy bites the night before. They are really easy to whip up and are packed with lots of good-for-you things. They are also incredibly delicious and addicting. Cacao nibs combined with almond butter (or peanut butter if you like), toasted coconut flakes and oats can never go wrong. You need to have these stashed around the house for the busy summer times!! They are perfect to refuel easily on the go.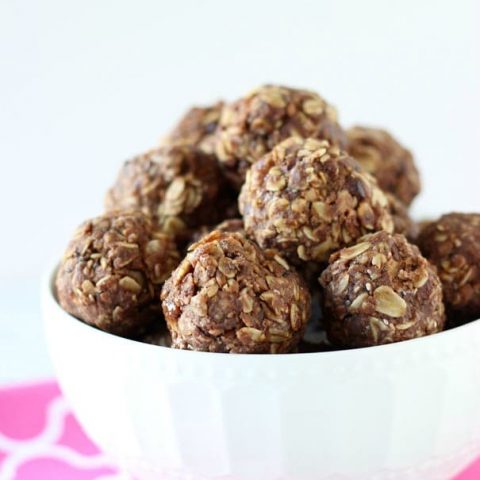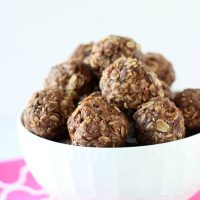 Yield: ~24 1-inch bites
No-Bake Chocolate Energy Bites
Cacao nibs combined with almond butter (or peanut butter if you like), toasted coconut flakes and oats make up these delicious and addicting No-Bake Chocolate Energy Bites!
Ingredients
1½ cups old fashioned oats
2 tablespoons flaxseeds (or ground flaxseeds)
1 tablespoon chia seeds
½ cup toasted coconut flakes
2 tablespoons cacao nibs
3 tablespoons mini dark chocolate chips, or more to taste
½ cup sliced almonds, toasted
2 tablespoons coconut oil (measured solid)
½ cup almond butter (or cookie butter)
½ cup honey
½ teaspoon salt
1 teaspoon pure vanilla extract
Instructions
In a large bowl, whisk together all the dry ingredients.
In a small saucepan, combine the coconut oil, almond butter, honey and sea salt over medium-low heat. Warm stirring constantly until mixture melts and is hot.
Pour over dry ingredients and stir until well combined. Let cool for a few minutes before using a spoon to roll into balls of your desired size.
Store refrigerated in a covered container.