Coconut Mascarpone Mousse
Light and creamy Coconut Mascarpone Mousse served with fresh berries in this Red, White and Blue recipe!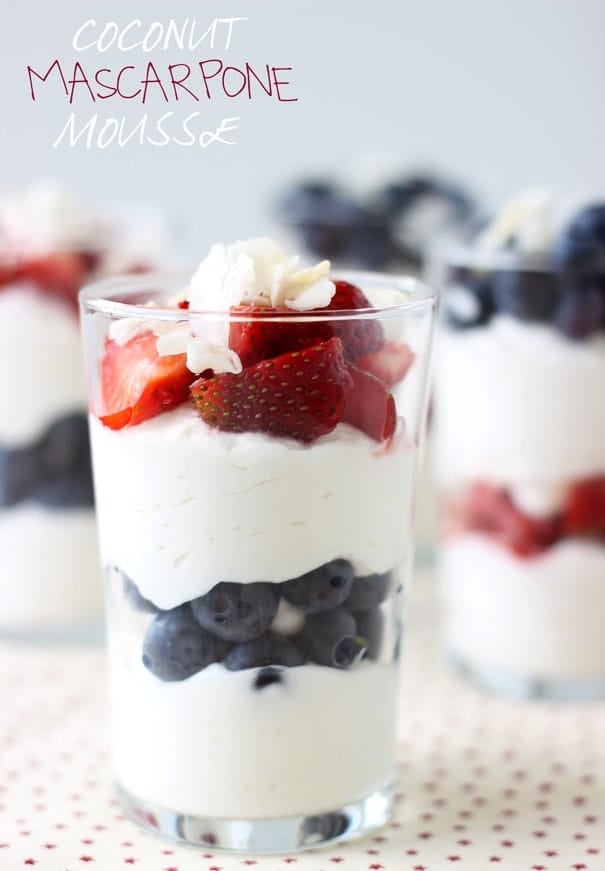 So I can't believe this is my first Red, White and Blue dessert this year. We are a little under a week to July 4th and clearly I've been a bad bad food blogger and not shared any ideas with you in advance. You see life has been hectic and I have just been busy making mini pineapple lime mojito cakes and hot fudge peanut butter swirl brownie sundaes  (all of which are perfect summer treats!) but totally forgetting that July 4th is just around the corner. Forgive me?? Thank you!! I am going to attempt to fix that this week starting with this coconut mascarpone mousse.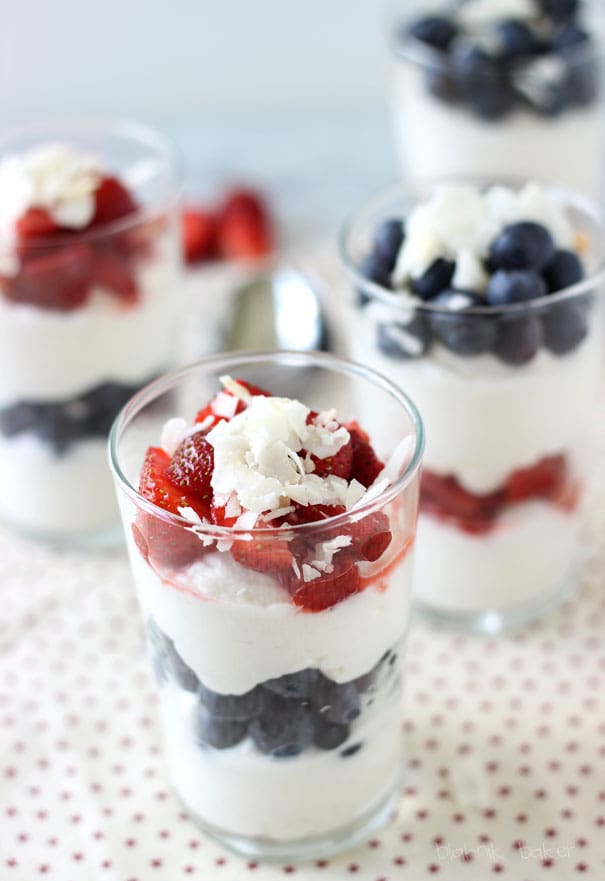 I love making mousse! Especially during the summer when no one is in the mood for long baking sessions. No-bake desserts become a quick alternative and this mousse is soon to be your next favorite. It's a light coconut mousse, infused with coconut milk and coconut rum (if you desire!) with creamy mascarpone cheese. I love the flavor of mascarpone cheese because it is a sweeter and less tangy alternative to cream cheese but oh so rich. Making this mousse just the perfect texture for a light yet indulging dessert. Serve with layers of strawberry and blueberries to get an elegant red, white and blue dessert.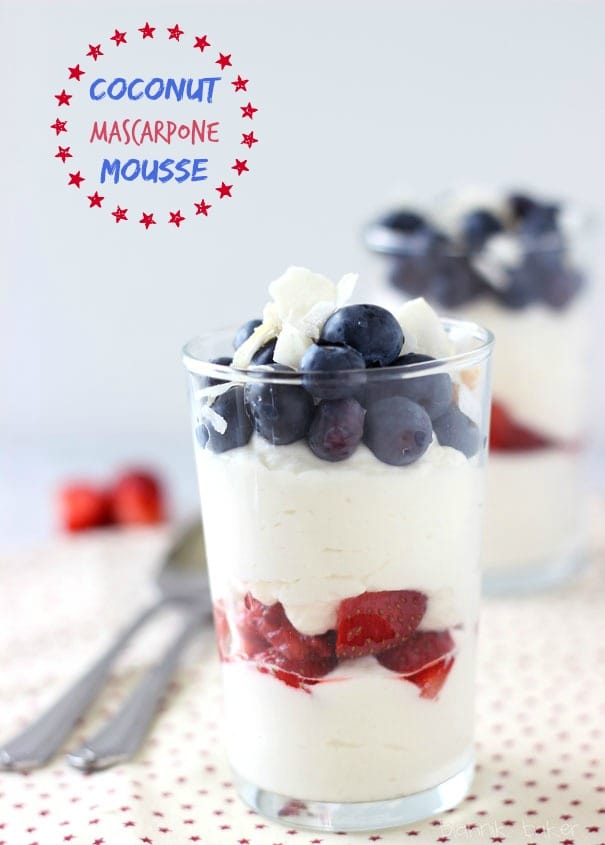 So as you plan for your July 4th festivities this year, consider making this easy coconut mascarpone mousse for your guests! It will be an instant favorite.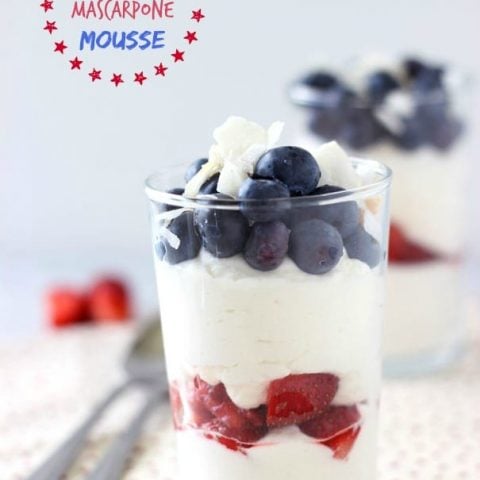 Yield: 6-8 servings
Coconut Mascarpone Mousse
An easy no-bake creamy coconut mascarpone mousse that is light and perfect for any summer picnic!
Ingredients
1 cup heavy cream, cold
3 tablespoon powdered sugar
1 teaspoon vanilla extract
1 tub mascarpone cheese (225g), room temperature
½ cup coconut milk
1 teaspoon coconut extract
1-2 tablespoon coconut rum (optional)
½ cup blueberries
1 cup strawberries, chopped
Instructions
Using an electric mixer, whip the heavy cream with powdered sugar and vanilla extract. Beat until cream thickens and forms thick peaks, about 3-4 minutes. Transfer to a small bowl and refrigerate until use.
In a medium bowl, beat the mascarpone cheese, coconut milk and coconut extract and coconut rum if using until just combined. Using a rubber spatula, fold in half of the whipped cream until just combined. Add the remaining and repeat until just incorporated.
Chill mousse for at least an hour before serving. Spoon into cups, jars or ramekins and top with fresh berries.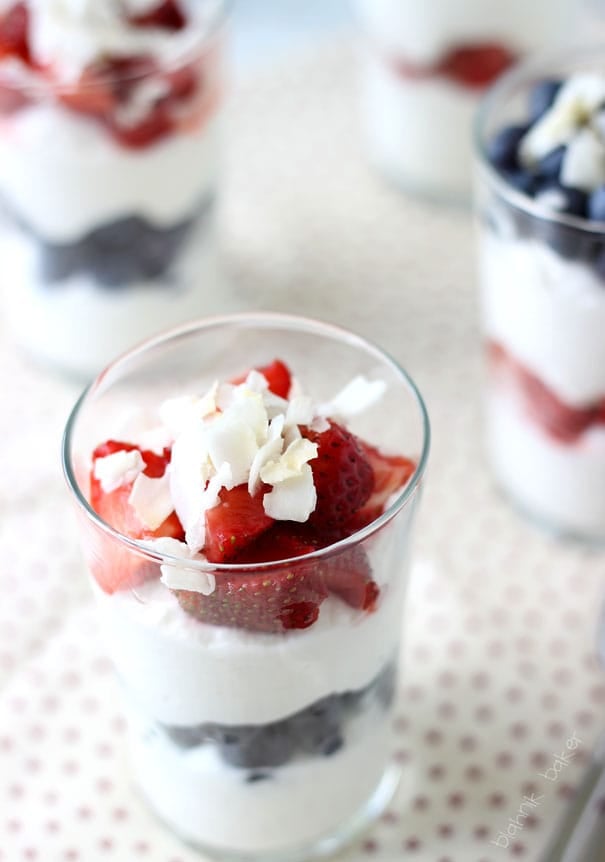 Looking for more 4th of July ideas? Check out this Red, White and Blue Cake I made last year: