BEYOND THE OVEN: PINNACLE COCKTAIL CLUB EVENT
Hey guys! I don't have a recipe for you today but I wanted to share with you some exciting news! I've teamed up with Pinnacle Vodka over the next three months to showcase the use of Pinnacle Vodka in hosting parties for your summer celebrations, soirées and much more! I am not sure if it's my clear love for cocktails or my illusion of fabulousness (yes that's a word), but I was so psyched to be included among the wonderful group of bloggers in the Pinnacle Cocktail Club!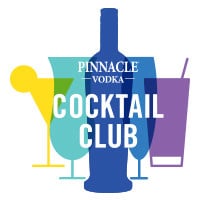 I am a fruity cocktail kind of gal when I drink, which is not really often. You won't find me drinking beer (yuck!) or taking shots (double yuck), but I'll be enjoying one or two fruity cocktails on social celebrations. Don't hate, I am a SATC generation addict! Pass me a cosmo or mojito and my night is set. So imagine how excited I was when just last week, I was whisked away by the wonderful folks of Glam and Pinnacle Vodka to an exclusive member-only kickoff event in NYC where we learned everything about vodka and cocktails. I mean from how to elegantly taste and sniff fine vodka to the tricks of making the perfect cocktail. You know I had to share this with you!!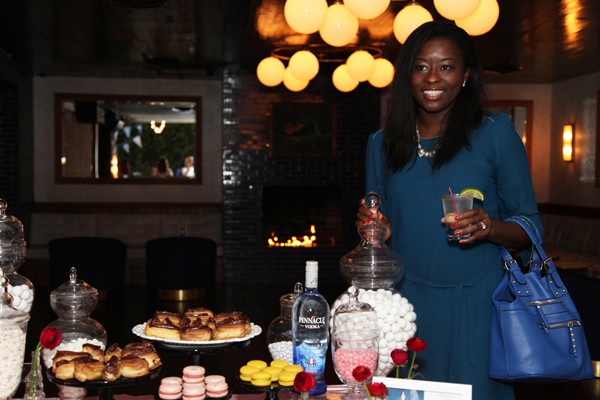 At the event, we had the opportunity to learn from a master mixologist (Brian Van Flandern) who shared with us the secrets behind the perfect cocktail. We tasted 5 of the 42 flavors that Pinnacle Vodka makes. Each flavor was displayed around a themed dessert table (Guess which one was my favorites? Of course the one with the macarons!).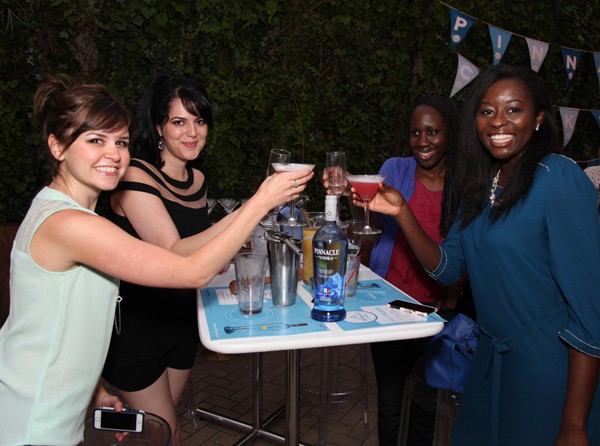 As an amateur in mixing drinks, I was very excited to dabble in making my own cocktails. Throughout the night, we were paired in groups and went around different tables with ingredients set out for us to make our own cocktails. We made several cocktails from the Pinnacle Vodka recipe collection. One of my favorites from the night was the "Paris Escape" cocktail which is a fruity raspberry and pineapple mix cocktail. One cool thing I learned about mixing cocktails is that the key to the perfect cocktail is a balance between acid, sugar and alcohol. You want to make sure you know what is the source of acid in your recipe. Where is the sugar coming from? Of course the alcohol part is easy. I felt like I was in Organic Chemistry lab all over again especially when I lit an orange peel on fire for added flavor over a cocktail.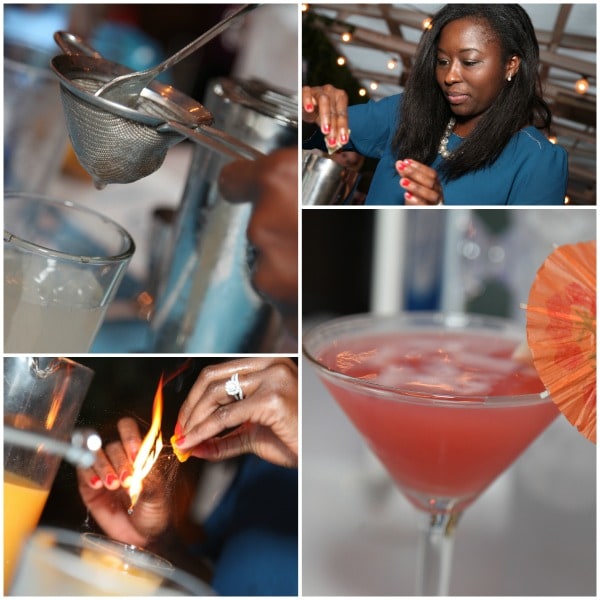 The best part of the event, other than all the cocktail sampling, was meeting and interacting with other bloggers. Being a small intimate group, I was able to meet and get to know a few wonderful ladies. I paired up with Sayeh, the Office Stylist, and her friend for our cocktail making escapades. They were amazing girls to spend the evening with.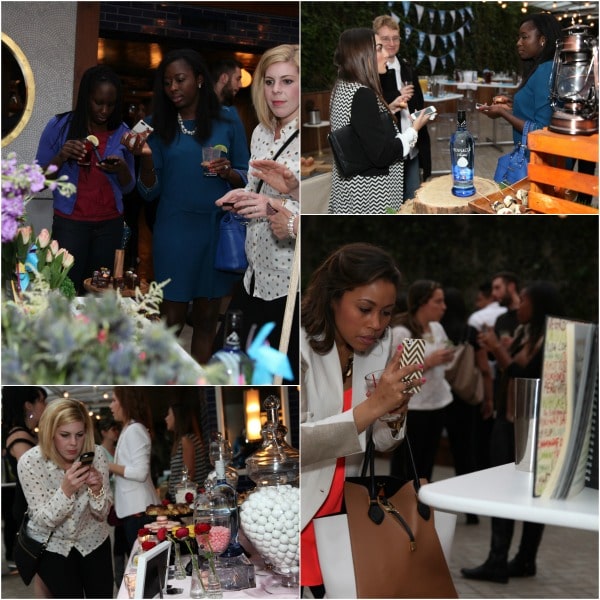 Over the next few months, I'll be featuring a Summer Cocktail series and ways you can host your own party with some of my favorite cocktails. I am so excited for this series. I have so many creative ideas, thanks to this event for kick-starting that. If you don't already follow me on Instagram, I would love for you to as I will be sharing my #PinnacleCocktailClub moments over there!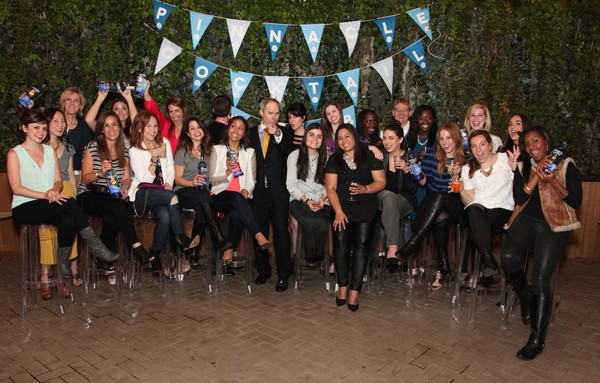 Event pictures by Gary Santana of GDS Arts
Pinnacle Vodka shakes things up with unexpected experiences and delightful discoveries. Explore with other fun flavors at https://www.pinnaclevodka.com. Check us out at www.facebook.com/pinnaclevodkas or find more fun entertaining and drink ideas on our Pinterest page at https://www.pinterest.com/pinnaclevodka
Pinnacle® is a registered trademark of Jim Beam Brands Co. and is used with permission.  This is a sponsored partnership, with Pinnacle® Vodka, via Mode Media.  The information, comments, and ideas expressed on this website are those of the author and do not necessarily reflect the opinions or positions of Jim Beam Brands Co., its affiliated companies, or any of their directors or employees.