Pumpkin Spice Latte Coffee Cake
Thank you to The Folger Coffee Company for sponsoring this pumpkin spice latte coffee cake recipe. All thoughts and opinions are my own.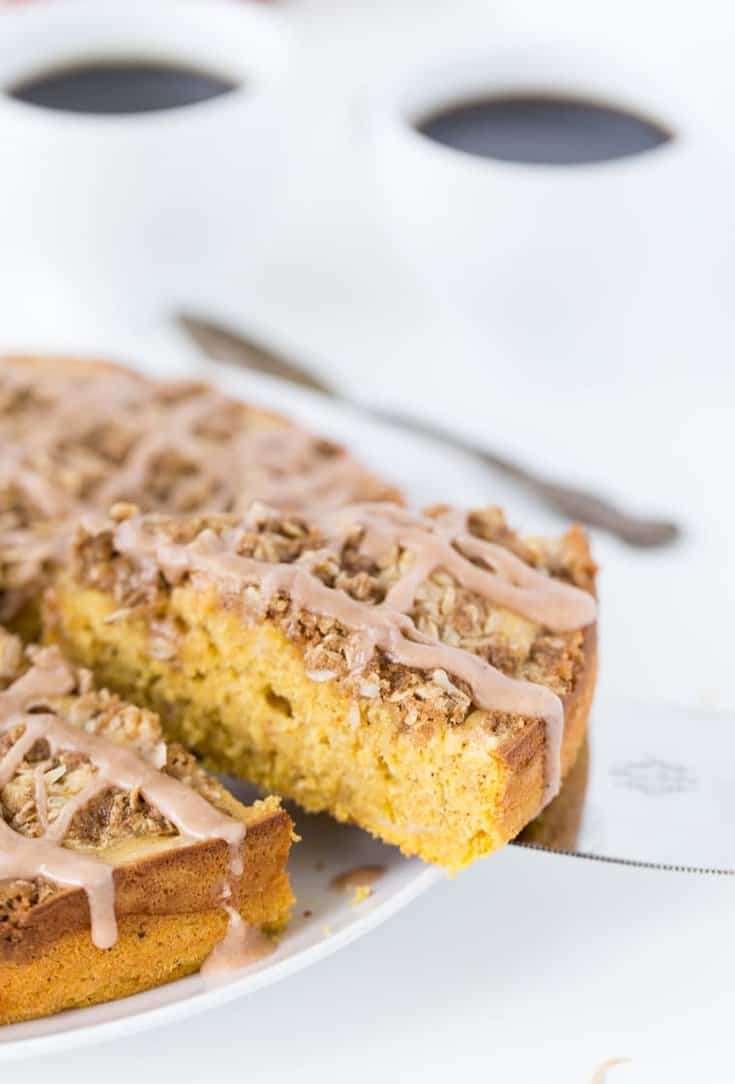 How is it mid-October already?? The season is flying by too fast. So many things on my fall bucket list that I have yet to cross off. All I've done so far is apple picking, shop for new boots, some burgundy pieces and lots of apple recipes. Pumpkin is next on my list and I can't wait to go on our annual fall festival at the pumpkin patch too. These classic fall moments are always great family moments.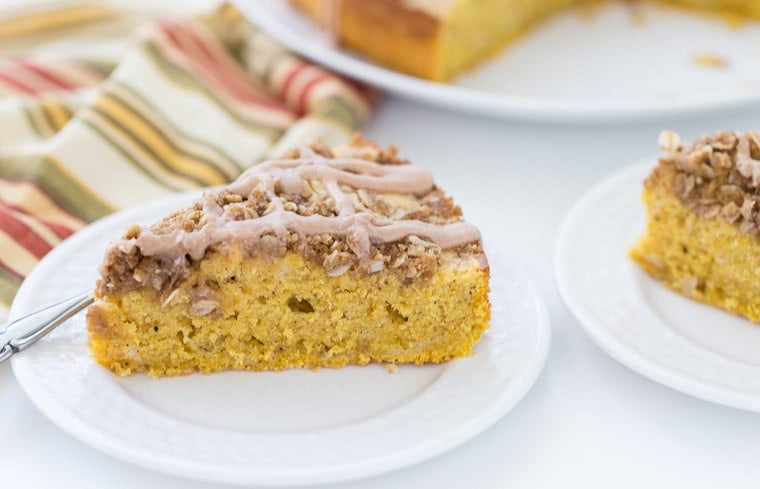 To enjoy more of Fall's pumpkin, I put the coffee in coffee cake with this pumpkin spice latte coffee cake with the help of Folgers® Coffee Classic roast. I don't understand why coffee cakes have no coffee in them. They are perfect with a cup of coffee yet we don't add that great flavor to it. Since we all love our #PSL in the fall, I figured I should add some coffee to this pumpkin spice latte coffee cake. For that, I simply infused the buttermilk with Folgers® Coffee classic roast for a few minutes to enable the grounds to steep into the buttermilk.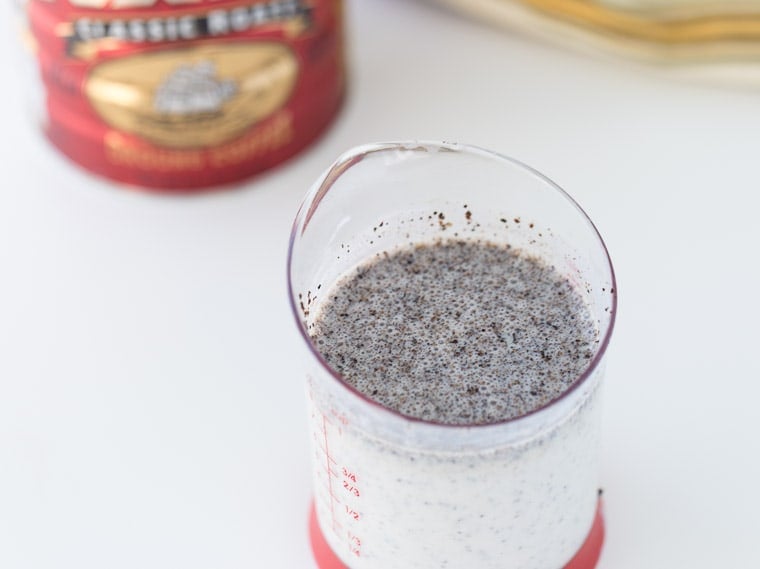 The result is a ridiculously moist, crumbly and full of warm spices of the season, a good dose of coffee and earthy pumpkin flavor. It is perfect for a fall brunch accompanied with a great cup of coffee.
Sometimes you just need a classic cake for those comforting times in the year and this is how I feel about coffee cake. It is simple, filling and perfect for a cozy fall or winter evening. We always enjoy a cup of Folgers® coffee at the end of family meals and why I was excited to partner with them in creating this recipe. Folger's is celebrating family traditions from early morning wake-up calls, to family celebrations with this new Folgers® Limited Edition Collector's Can. Traditions, family moments and familiar tastes pairing perfectly with a good cup of coffee.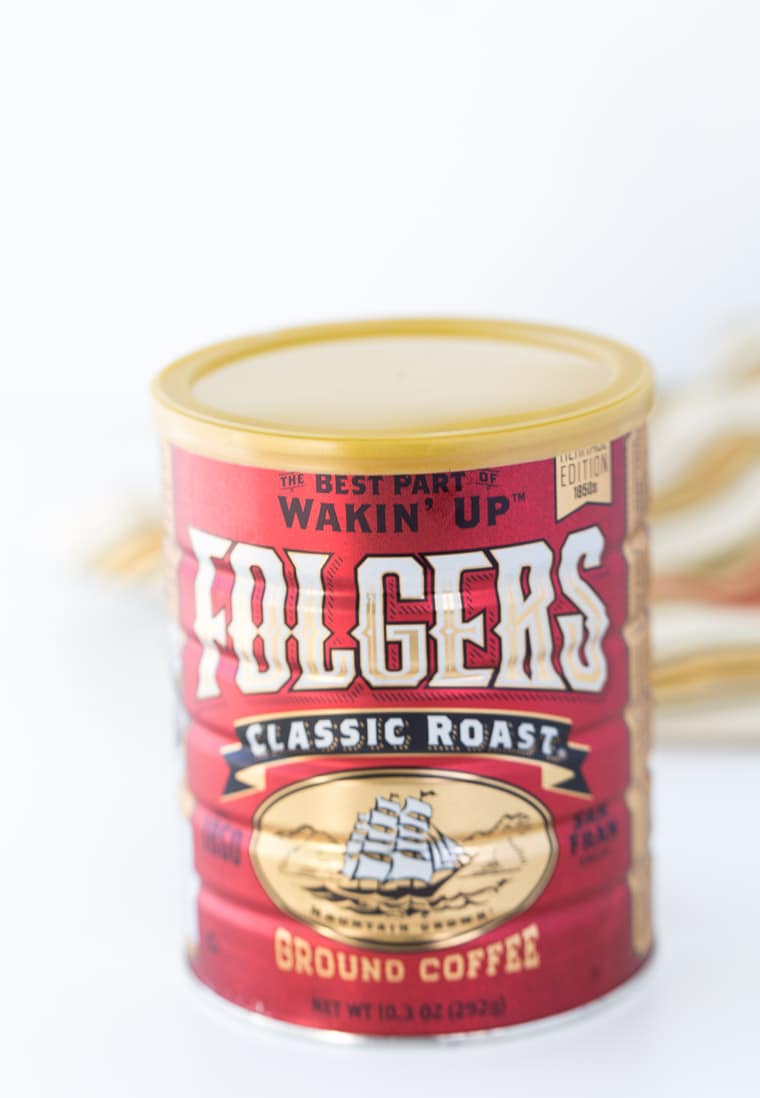 And a cozy slice of this pumpkin spice latte coffee cake if I may! I know you will love it and get your PSL fix as you celebrate Fall with your family.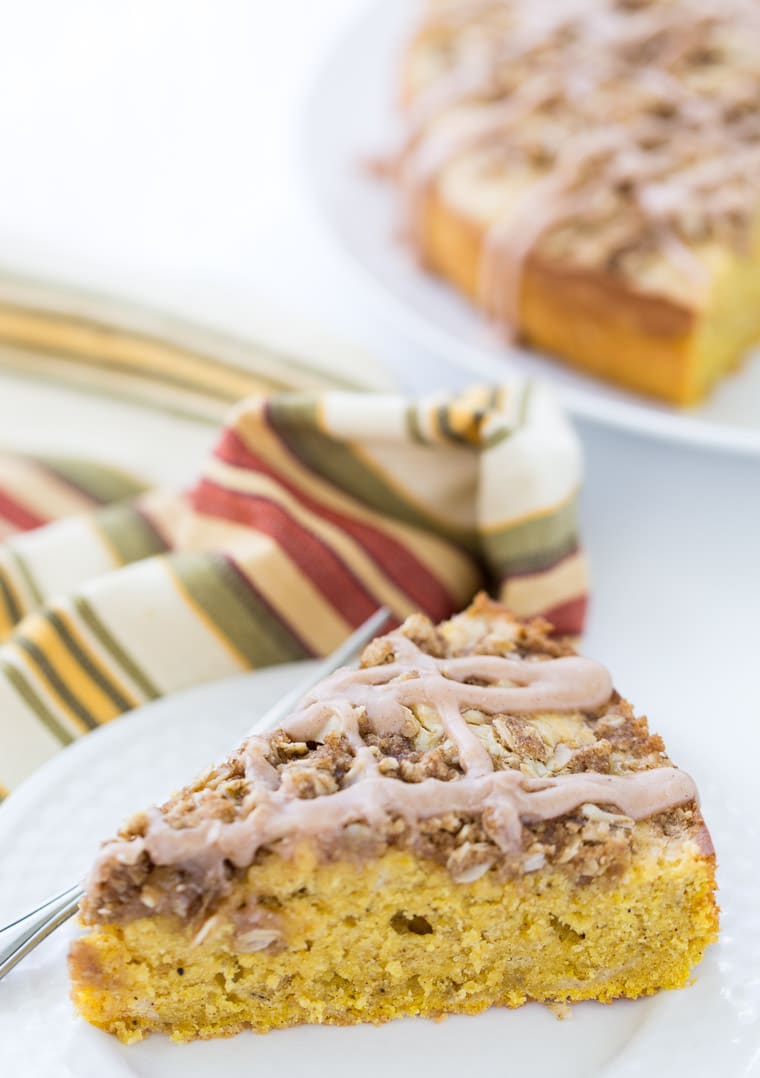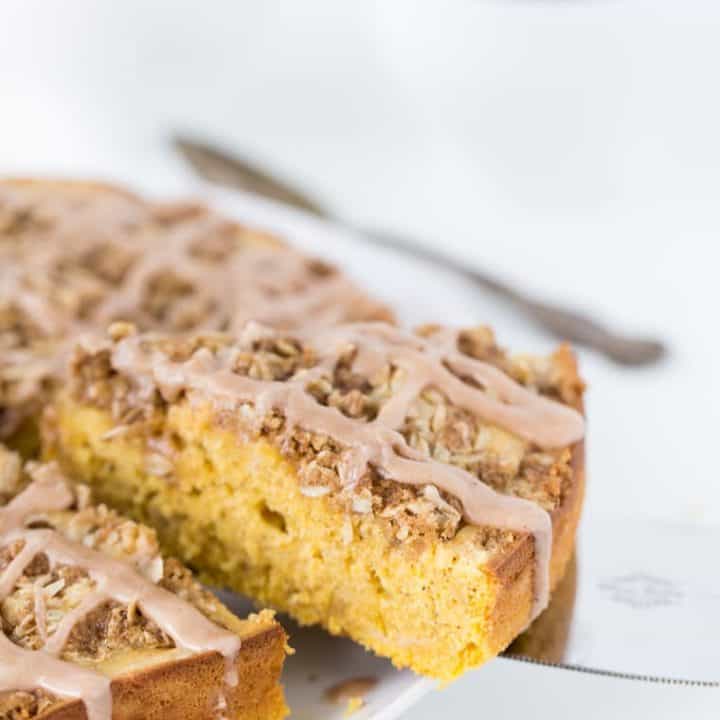 Yield: 1 9-inch coffee cake
Pumpkin Spice Latte Coffee Cake
Total Time
1 hour
15 minutes
Ingredients
For the filling:
1 large egg
2-3 teaspoons strong brewed coffee
4 ounces cream cheese
1/3 cup granulated sugar
1 tablespoon flour
½ teaspoon vanilla extract
¼ teaspoon cinnamon
For the batter:
½ cup buttermilk
1-2 tablespoons Folgers Classic Coffee Roast
1 ½ cups all-purpose flour
1 teaspoon baking powder
½ teaspoon ground cinnamon
¼ teaspoon ground nutmeg
¼ teaspoon baking soda
¼ teaspoon salt
1/8 teaspoon ground cloves
a pinch of allspice
¼ cup unsalted butter, softened
¾ cup granulated sugar
2 large eggs
1/3 cup canned pumpkin puree
For the streusel and icing:
½ cup packed brown sugar
1/3 cup rolled oats
¼ cup all-purpose flour
¼ cup butter, cold
1 cup powdered sugar
½ teaspoon ground cinnamon
2-3 tablespoons milk
Instructions
Preheat oven to 350 degrees F. Grease and line a 9-inch springform pan with baking spray.
For the filling, In a small bowl, whisk together the egg and coffee. In a separate bowl, beat the cream cheese and sugar with a mixer on medium speed until fluffy. Add in the flour, vanilla extract and cinnamon. Mix until blend. Add in the egg mixture and mix until combined. Transfer cream cheese filling to a small bowl and set aside.
In a measuring cup, whisk the buttermilk and coffee grounds together. Let sit until ready to use. In a medium bowl, whisk together the flour, baking powder, cinnamon, nutmeg, baking soda, salt, cloves and all spice. In another bowl, beat the butter and sugar together until light and fluffy, about 2 minutes. Add in the eggs, one at a time and mix until combined after each addition. Beat in the pumpkin. Alternatively add the flour and the buttermilk mixture, beginning and ending with the flour and beating after each addition until well combined.
Transfer half of the batter to the prepared springform pan. Using a tablespoon, dollop half of the cream cheese filling ontop of the batter. Spoon the remaining batter over the filling. Finally, finish with dollops of the rest of the cream cheese filling on top. Using a butter knife, swirl the cream cheese filling to create a marble.
To make the crumb topping, combine the brown sugar, oats, flour and butter in a small bowl. Mix until crumbly. Sprinkle the crumb topping over the pan.
Bake for 45-50 minutes or until a toothpick inserted in the middle of the cake comes out clean. Let cool in the pan on a wire rack for 30-45 minutes.
Whisk together the powdered sugar, cinnamon and milk to form a spreadable glaze. Drizzle the glaze over the cake before serving.
To get Folgers® Limited Edition Collector's Can, head to your local Target for
an exclusive offer
in Cartwheel. It is available for a limited time exclusively at Target so grab one soon.