Raspberry Blondies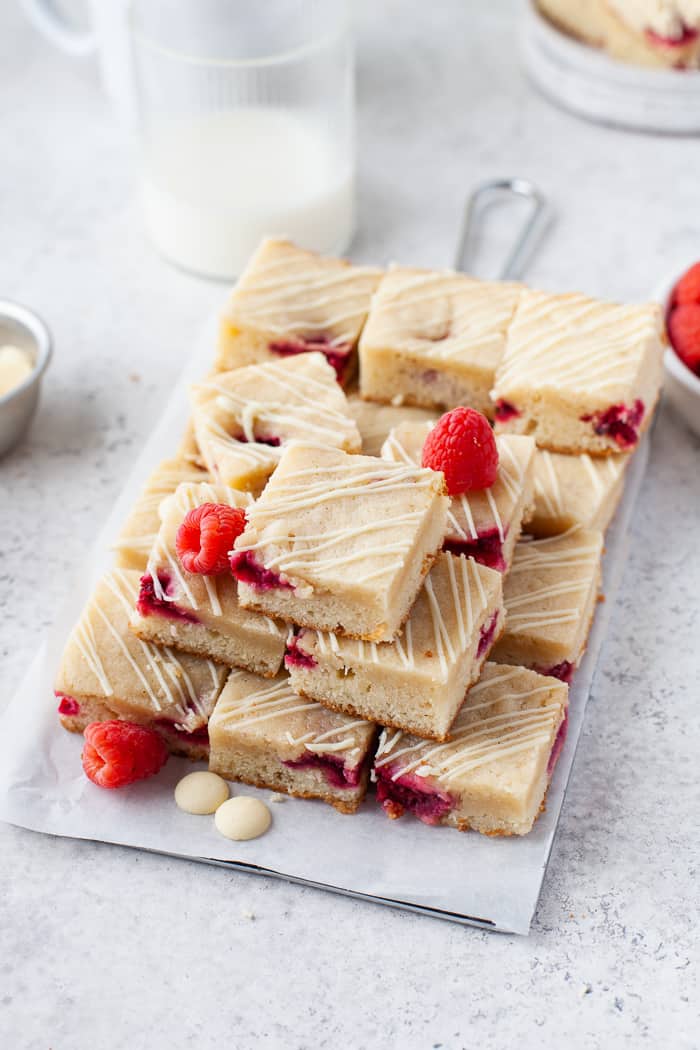 Hey there, and welcome back, friends.
Raspberry Blondies
These Raspberry Blondies are irresistibly delicious and super easy to whip up. Elevate your blondies with crunchy almonds and raspberries.
Brownies have been a staple for over a century, and they aren't going anywhere anytime soon. Some of our first childhood memories are begging to lick the spoon after beating the batter and being told no, but we all snuck a little lick anyway.
Traditional brownies are made with cocoa powder, butter, eggs, and sugar. Ingredients that were readily available at all times. Over the years, the classic recipe has been altered in various ways to include fruits, different flavors, and nuts.
What about all the people who don't like milk chocolate? Well, don't go anywhere because this recipe is for YOU; these Raspberry Blondies are for you and you would love them.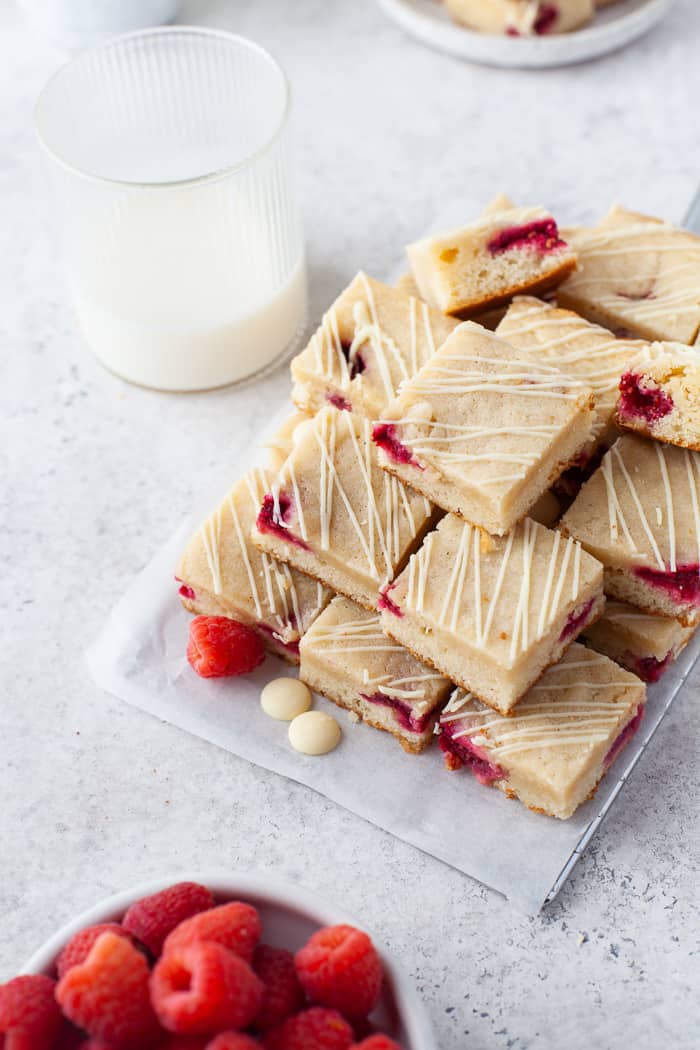 What are Blondies? Blondies are brownies made with white chocolate instead to give the dessert a smooth floral and vanilla flavor: very similar ingredients but a whole new flavor profile.
These Raspberry Blondies are irresistibly delicious and super easy to whip up. These blondies include raspberries and almonds that elevate the traditional texture of this dessert.
The result is a beautiful marriage of creamy and crunchy.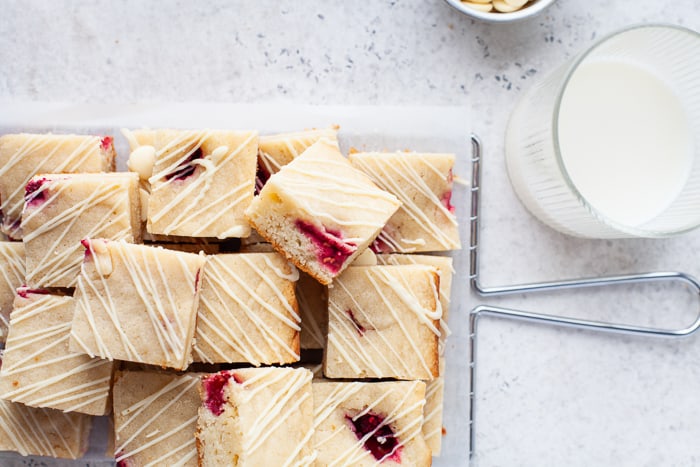 This recipe uses frozen raspberries for convenience but if you have a raspberry bush of your very own or snag a deal at your local grocery store, then, by all means, go this route. The frozen raspberries hold up better when baked inside these blondies.
Did you get a last-minute invite to a get-together and asked to bring a dessert? Don't fret; these Raspberry Blondies are here to save the day. No one can resist the richness of the dense blondie, tartness from the raspberries, and slightly earthy crunch from the almonds.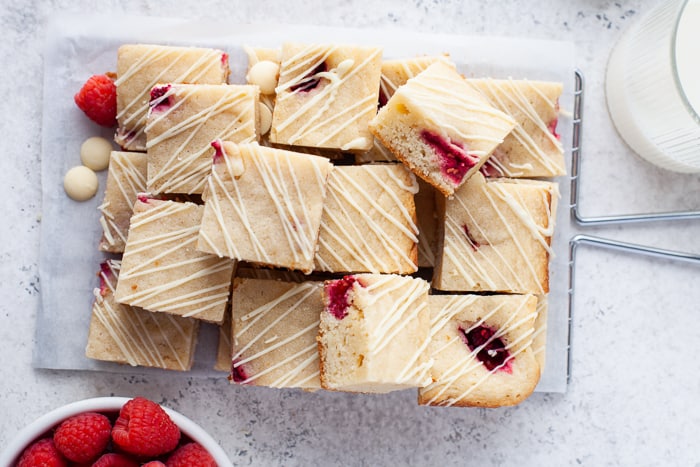 Now that we have made ourselves hungry over here craving these, let's jump into baking. If you don't want to see the step-by-step pictures right now, you can scroll to the bottom.
Raspberry Blondie Ingredients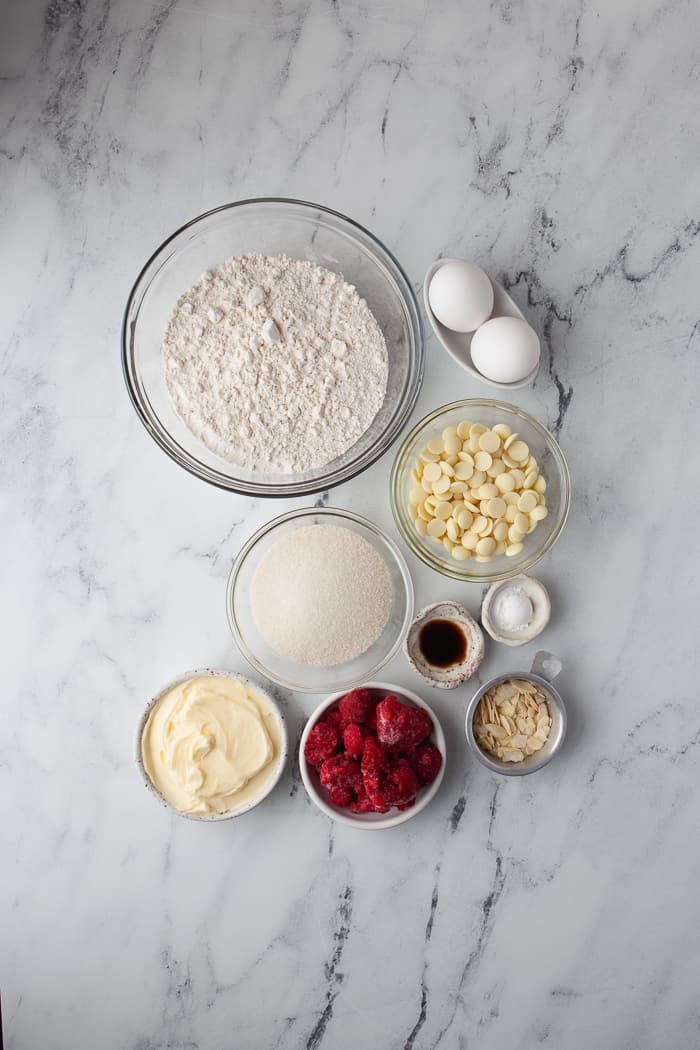 some unsalted butter
granulated sugar
pure vanilla extract
a few large eggs
all-purpose flour
baking powder
white chocolate chips
sliced almonds
frozen raspberries
How to Make Raspberry Blondies
Cream the butter and sugar until light and fluffy.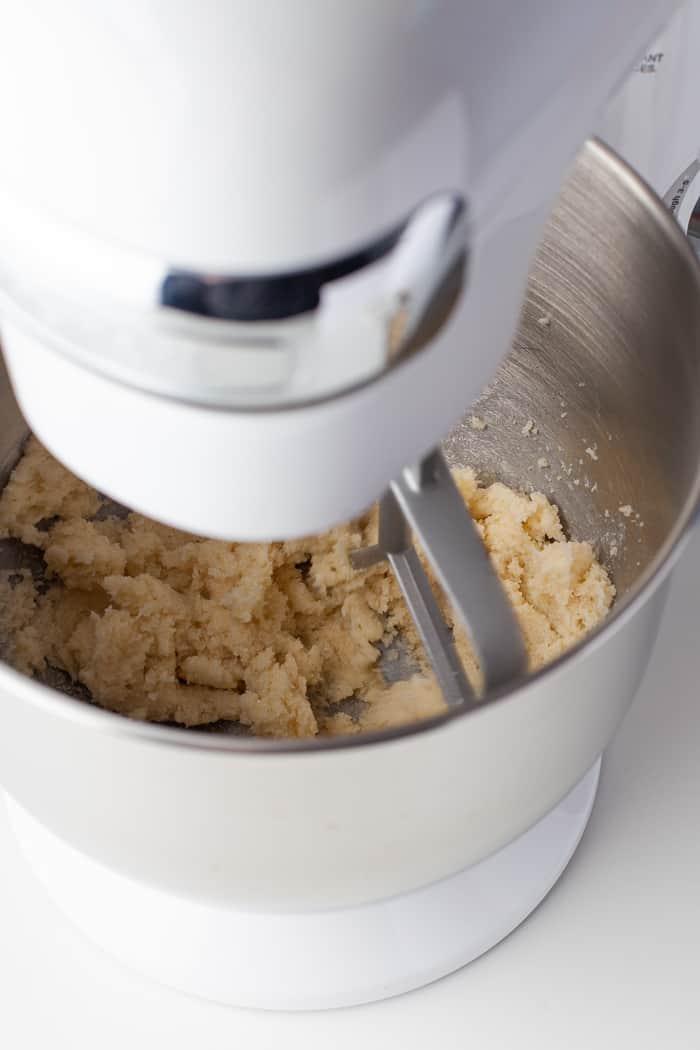 Then, we add in vanilla extract and eggs and mix that until well combined.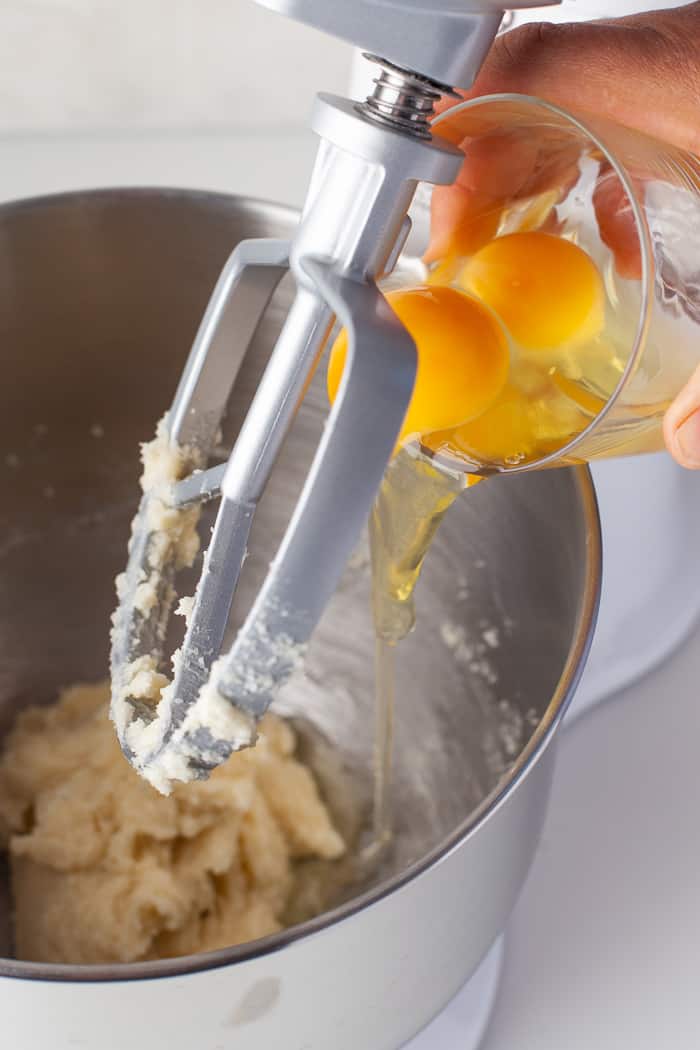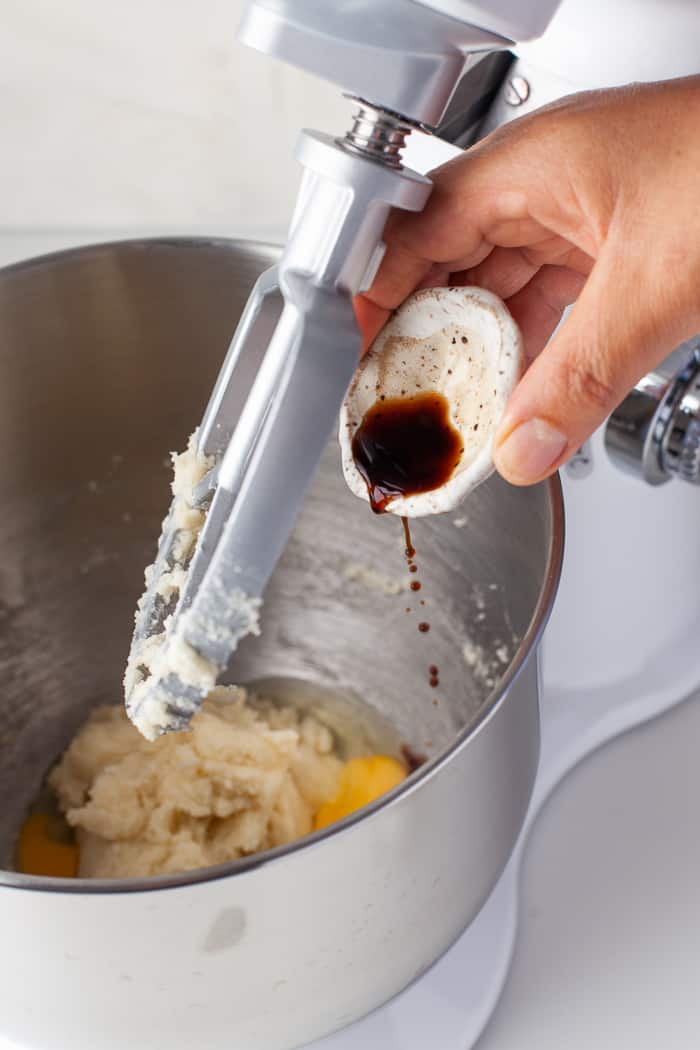 To add the dry ingredients, we sift the flour into the mixture and mix until fully incorporated. This ensures the flour is light and mixed in well.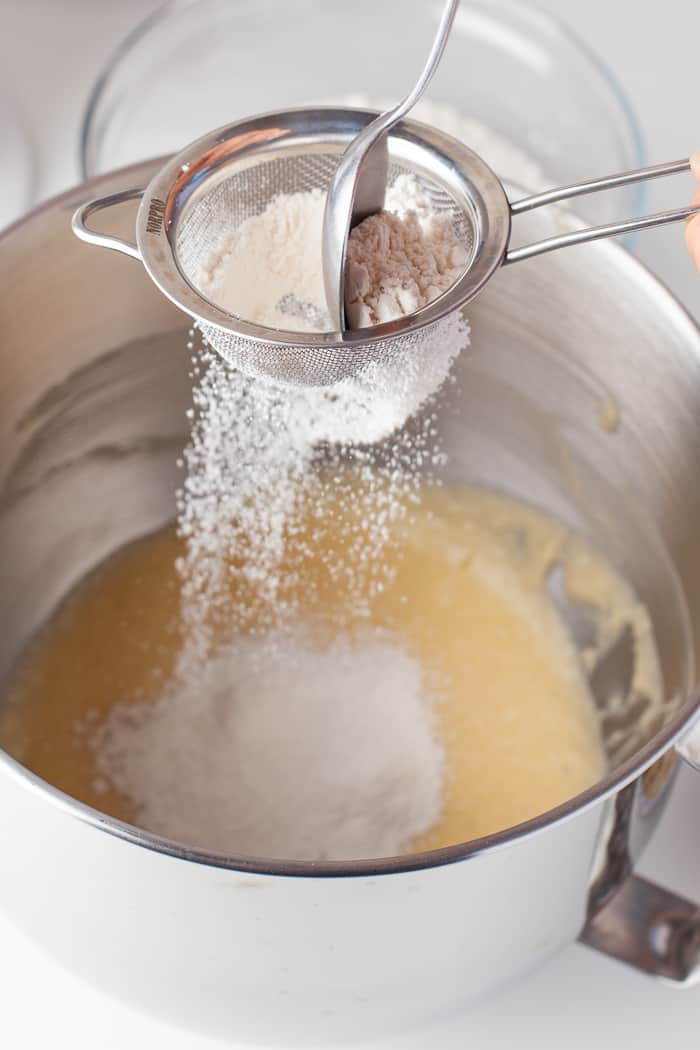 Next, melt the white chocolate in the microwave. Be careful not to burn the chocolate. Stir in between each turn until no lumps are present.
Add the melted white chocolate to the batter and mix to incorporate.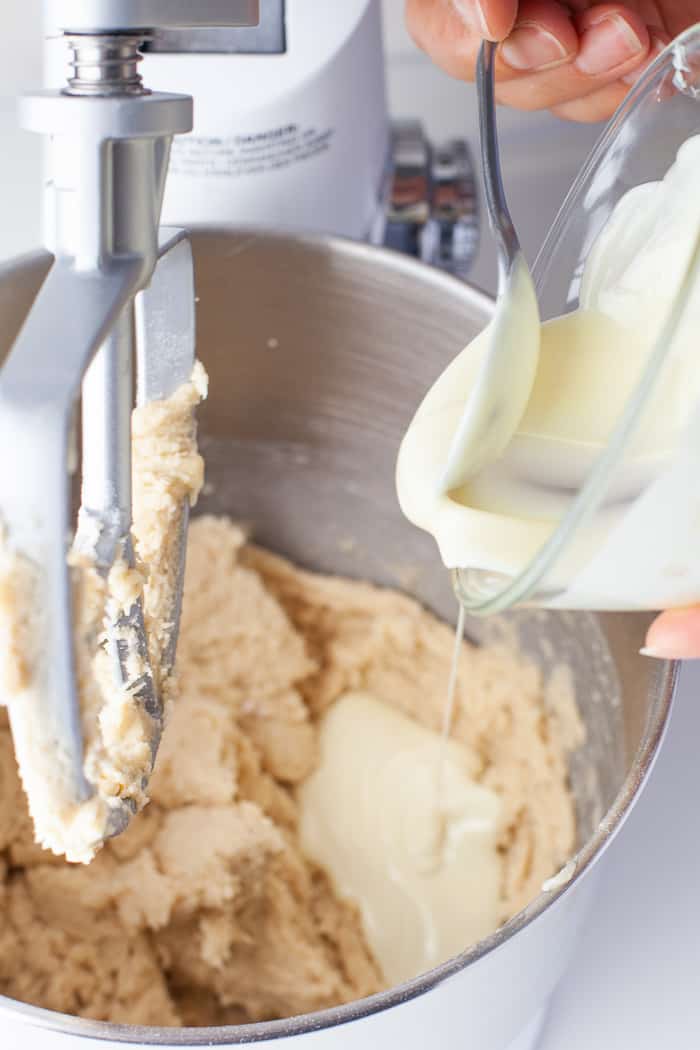 Gently fold in your sliced almonds.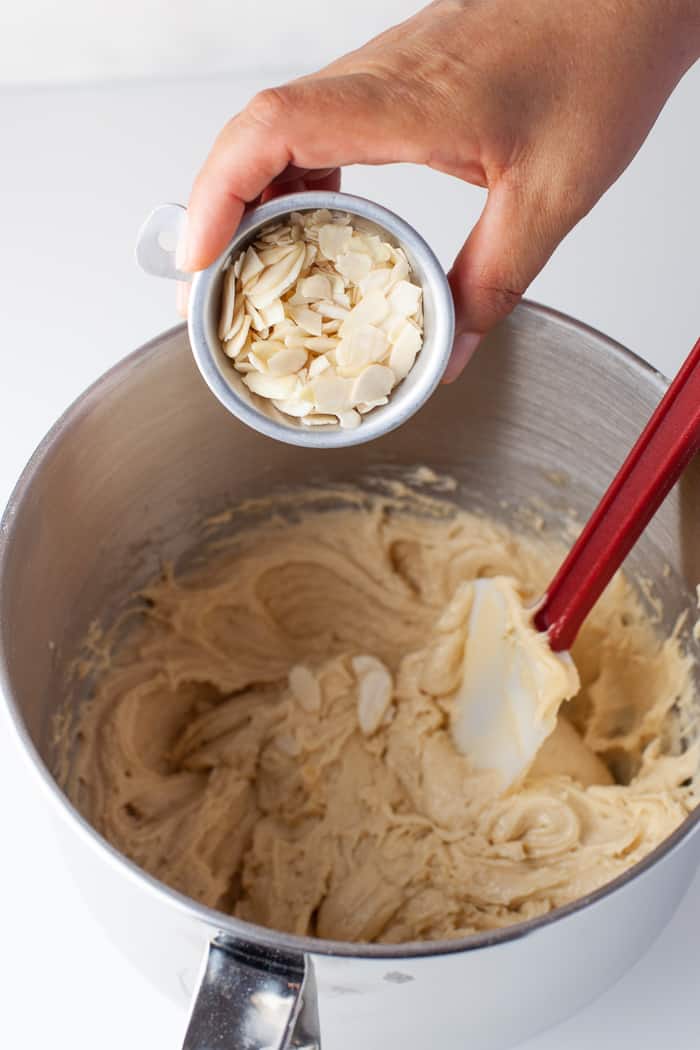 Spread batter evenly in your pan.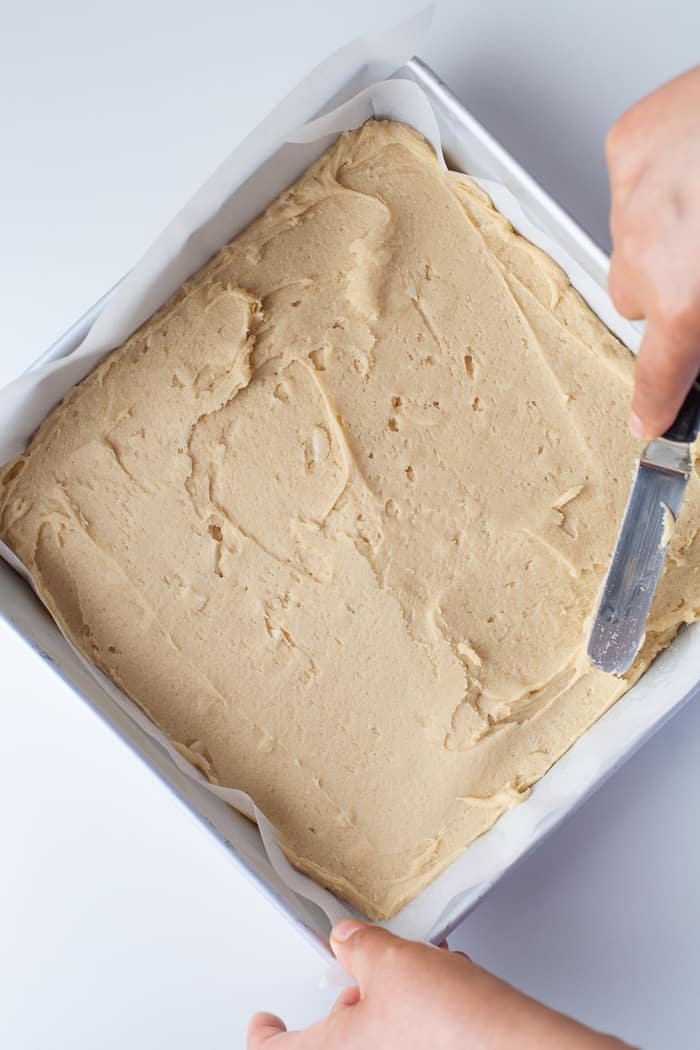 Distribute your raspberries throughout the batter, ensuring you have an even and thick layer. (You can add less if you don't want the flavor to be overpowering.)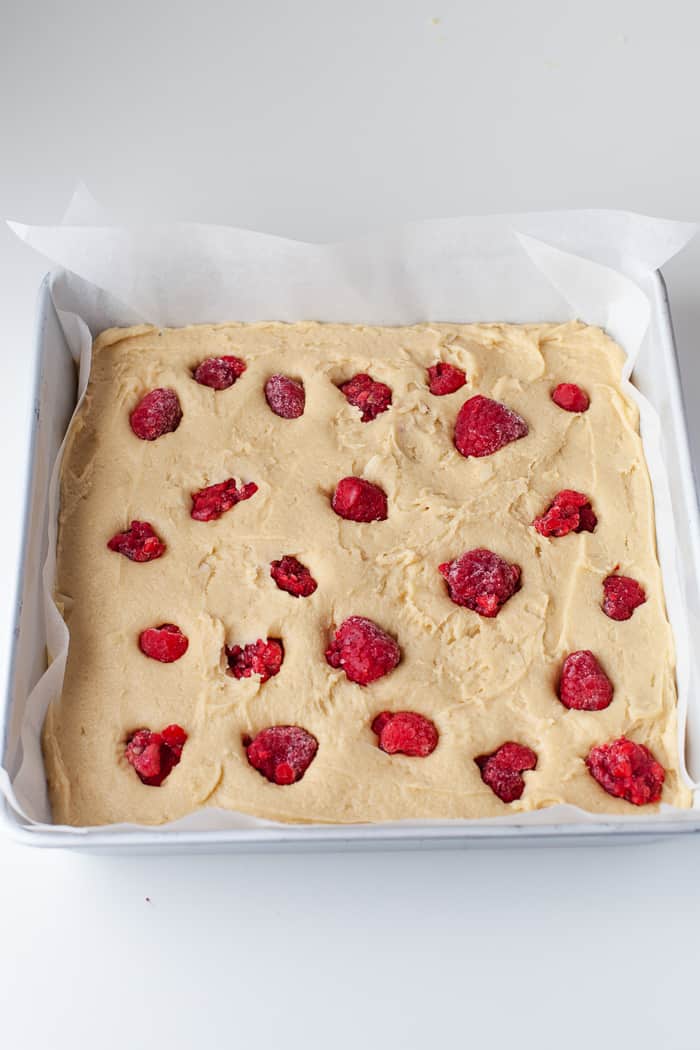 Bake for 20 minutes or until your toothpick comes out clean. They should almost look undercooked when removed from the oven.
Melt extra chocolate and drizzle to your preference all over the top.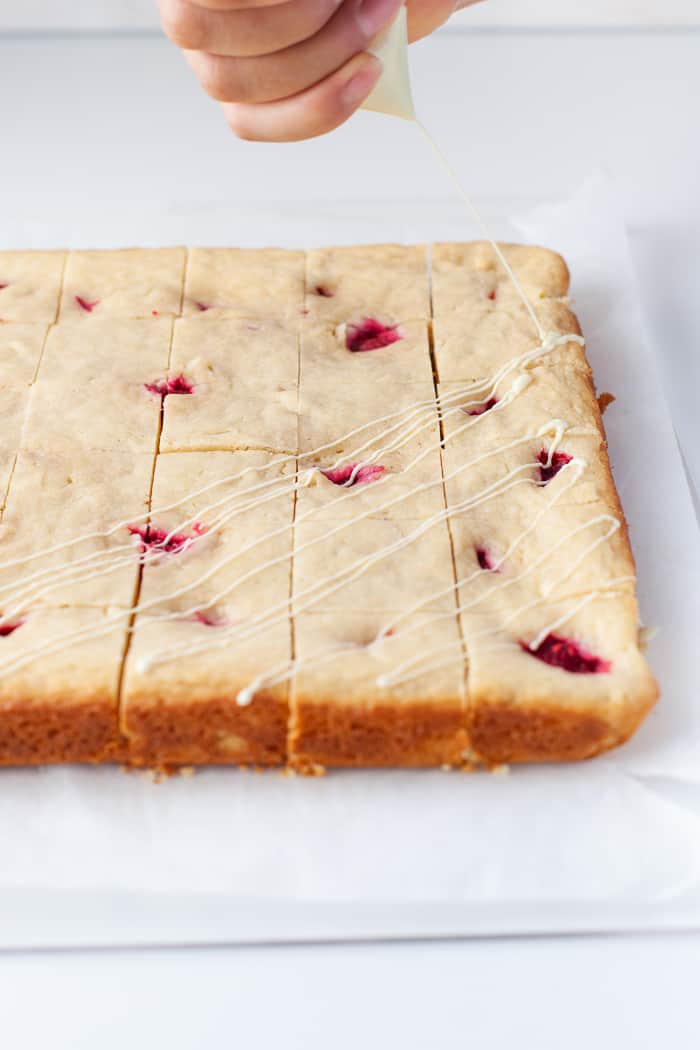 Cut and serve!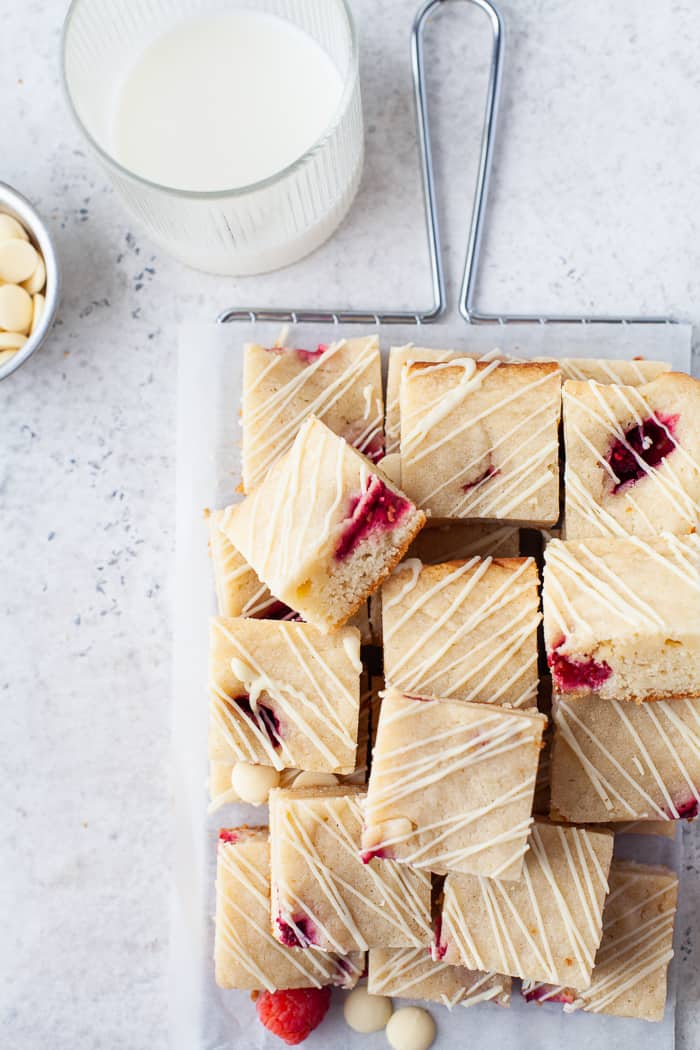 How to Store Raspberry Blondies
You can store these blondies in an airtight container at room temperature for up to 4 days or in your freezer for up to 3 months.
Did you think it would end up being that simple? It is possible to create such an elegant-looking dessert a fraction of the time.
If you are a blondie fan, then make sure to check out Peanut Butter Banana Blondies with Bacon or these Peanut Butter Chocolate Chunk Blondies.
What do you think of these Raspberry Blondies? Let me know in the comment section below. Also, if you share across social media, tag #aclassictwist so I can see your beautiful creation come to life.
As always, happy baking!
Raspberry Blondie Recipe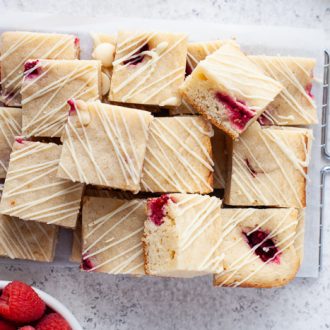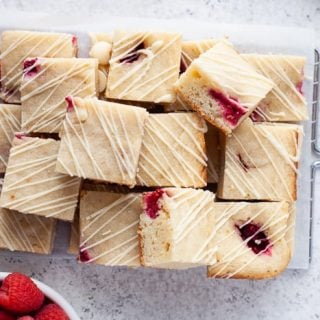 Yield: serves 16
Raspberry Blondies
These Raspberry Blondies are irresistibly delicious and super easy to whip up. Elevate your blondies with crunchy almonds and raspberries.
Ingredients
5 ounces unsalted butter, softened (140 g)
¾ cup granulated sugar
1 teaspoon pure vanilla extract
3 large eggs
2 ½ cups all-purpose flour
1 teaspoon baking powder
1 cup white chocolate chips
2 Tablespoons Almonds, sliced
1 cup frozen raspberries
Instructions
Preheat the oven to 350 degrees.
Spray and parchment line a 9×9 inch pan.
In the bowl of a standing mixer, cream the butter and sugar until light and fluffy.
Add in the eggs and vanilla. Mix until combined.
Sift in the flour and mix.
Melt the chocolate in the microwave in twenty-second intervals until completely melted. Make sure you don't burn it. Once it's ready, add it to the mixture.
Fold in the filleted almonds.
Pour the batter into the lined pan and spread with a spatula until even. ​​
Add in the raspberries one by one distributed all over the pan.
Bake for 20 minutes or until a toothpick comes out clean. Since they are very light, make sure to not overbake. They should look undercooked.
Remove from the oven and let it cool. Once cool, take out the blondies and cut them into even squares.
Melt more chocolate and drizzle on top. Enjoy!
Notes
Use frozen raspberries because they hold together better once they are in the blondies. 
I used a 10-inch baking pan.  If you want them small you can cut them into 36 mini even squares or you can also cut them into 16 pieces to make them larger. 
Recommended Products
As an Amazon Associate and member of other affiliate programs, I earn from qualifying purchases.
Nutrition Information:
Yield:
16
Serving Size:
1
Amount Per Serving:
Calories:

255
Total Fat:

12g
Saturated Fat:

7g
Trans Fat:

0g
Unsaturated Fat:

5g
Cholesterol:

56mg
Sodium:

60mg
Carbohydrates:

32g
Fiber:

1g
Sugar:

16g
Protein:

4g