Raspberry Greek Yogurt Cheesecake (No Bake)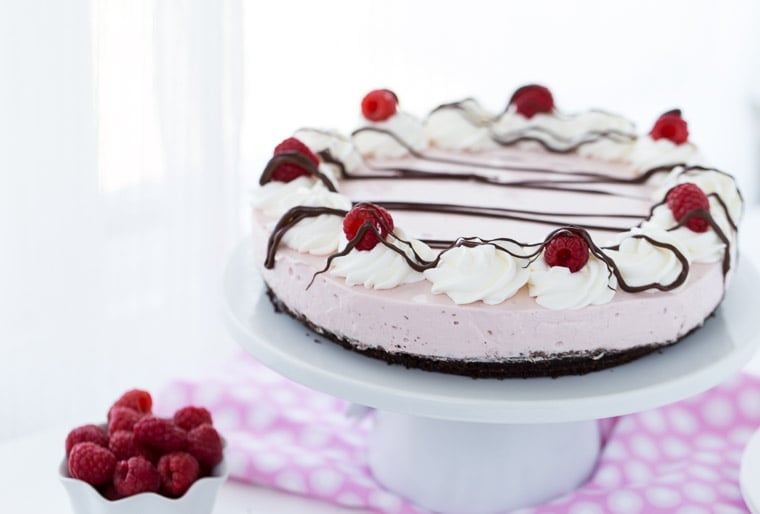 Hello hello guys! I just wanted to pop in quickly and share this Raspberry Greek Yogurt Cheesecake recipe with you and some good news. I am officially DONE with school. And I am now the proud holder of a Ph.D. in Neuroscience!!
Even though I am done, I am SO exhausted that I have been sleeping for a week straight. Well sleeping and cuddling my baby as I missed him so much.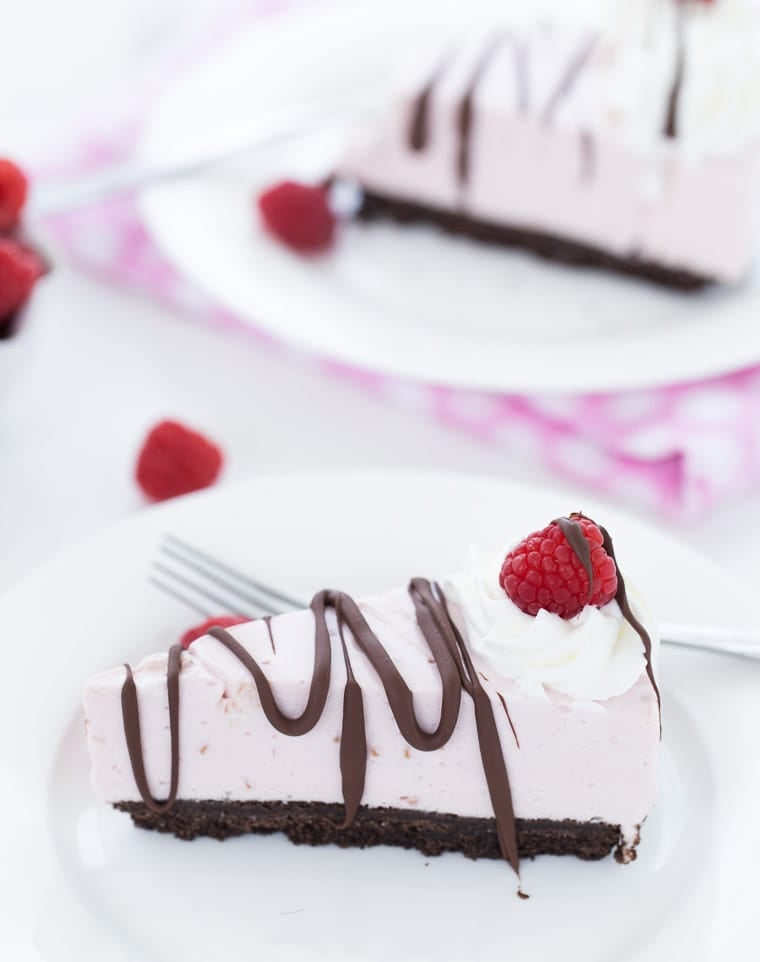 Naturally, I have yet to get into the kitchen to bake anything. Except for easy no-bake recipes like this raspberry greek yogurt cheesecake recipe. I am just lazy and yet want a refreshing summer dessert. With a chocolate crust and a greek yogurt cheesecake filling with raspberries, this cheesecake keeps those indulgent cravings at bay.
This cheesecake would be great for any summer gatherings left for you. As it gets hotter, no-bake desserts are the way to go. So try this chocolate raspberry cheesecake!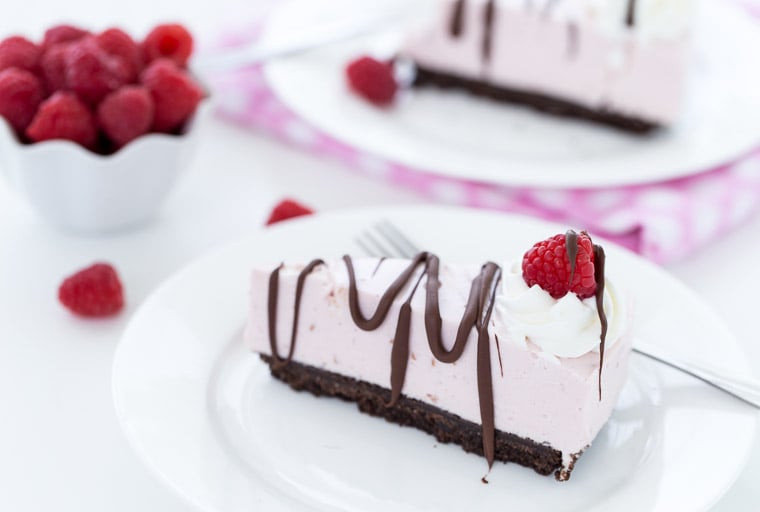 Get the recipe over on Delish Dish for this cheesecake!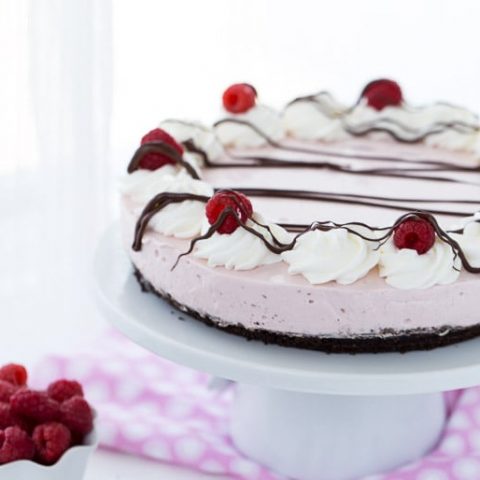 Raspberry Greek Yogurt Cheesecake (No Bake)
Prep Time 30 minutes
Total Time 30 minutes
Ingredients
1/2 cup finely crushed chocolate graham crackers
2 tablespoons butter, melted
1 envelope unflavored gelatin
3/4 cup fat-free milk
2 8 ounce packages reduced-fat cream cheese, softened
8 ounce plain Greek yogurt
1/3 cup sugar
2 teaspoons vanilla extract
1/2 cup fresh raspberry puree
Instructions
Find the full directions on BHG.com.