Cherry Limeade
Thank you Nielsen-Massey Vanillas for sponsoring this recipe and post. All opinions are my own.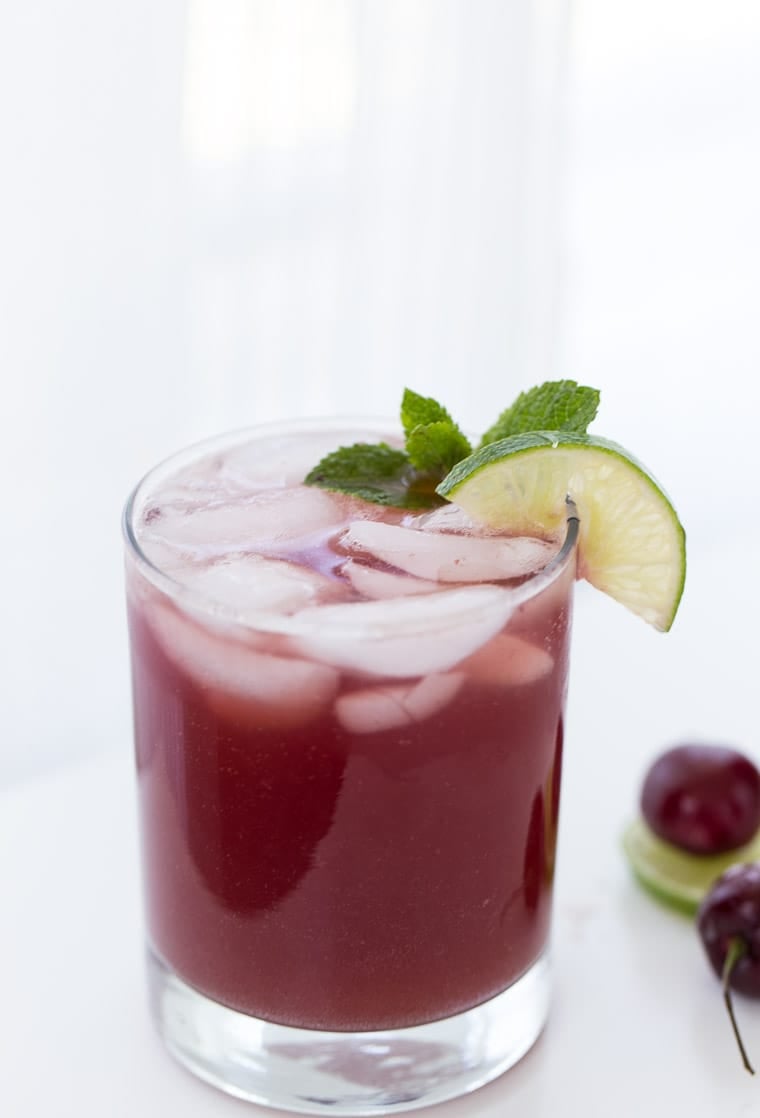 Every celebration deserves a signature drink. Whether it's a cocktail or a refreshing, sparkling lemonade. Or in our case today, a sparkling cherry limeade!! Last summer my signature drink for gatherings was this sparkling strawberry cucumber limeade and everyone loved it! But we are taking things up a notch this year with another fruity limeade with a little dash of almond extract to our cherry.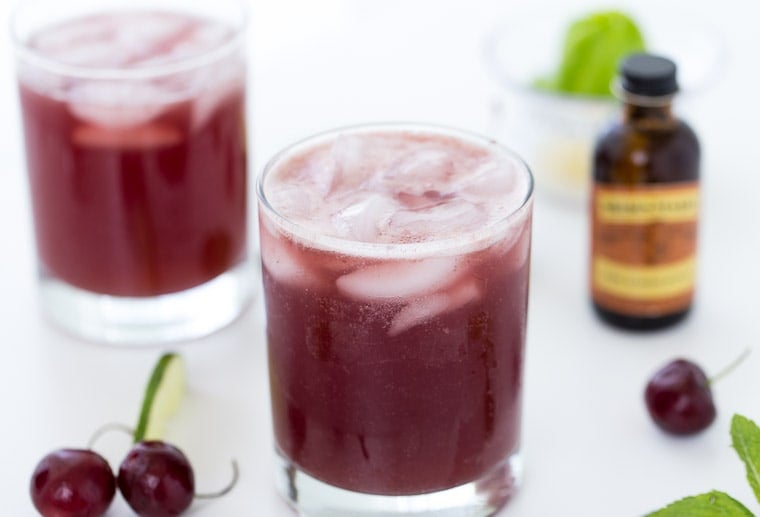 I love adding almond extract to my cakes and pies but I love it in drinks too. Remember when these mango margaritas? We had a secret ingredient in it and we using the same here too. Almond brings out the flavor in a lot of fruits, especially cherries. I used Nielsen-Massey's Pure Almond Extract in these cherry limeades! I also added a little bit of dark rum I had left over and it was a delicious addition. So if you are making this for an adult gathering, be sure to add a little bit of rum or vodka.
Now, I'm hoping all goes well with my final exam on Wednesday so I can celebrate  with this cherry limeade. It will be perfect to relax with on a hot summer day or to bring along to a picnic at the park.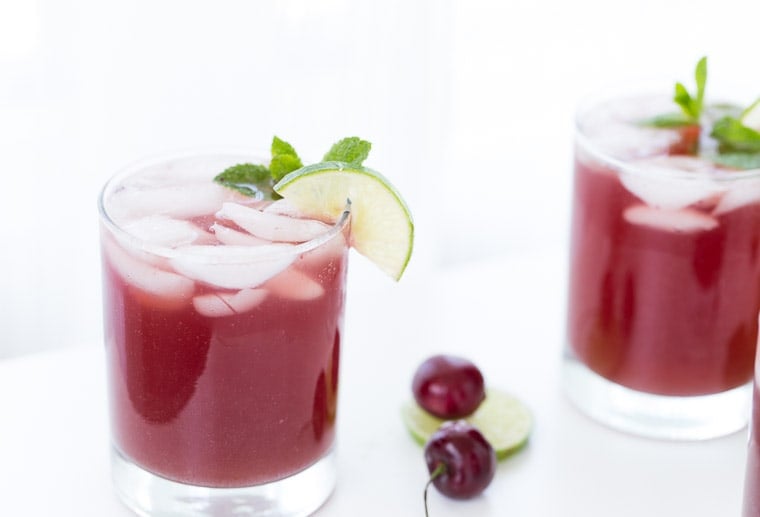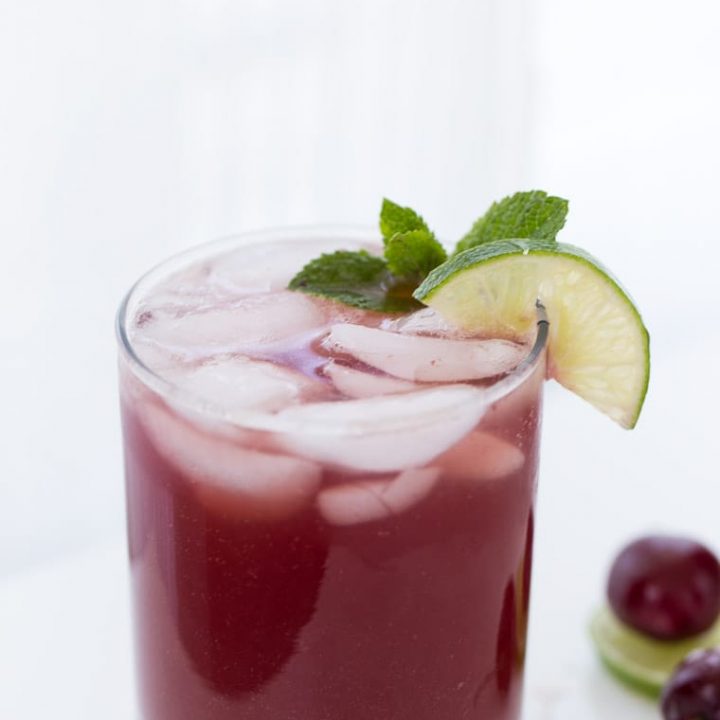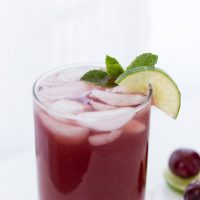 Yield: 1 liter
Cherry Limeade
A refreshing sparkling cherry limeade with hints of almond. Perfect for any summer BBQ.
Ingredients
2 cups fresh cherries, pits removed
½ cup water
½ cup simple syrup, or more to taste
1 cup freshly squeezed lime juice
1 teaspoon Nielsen Massey Pure Almond Extract
Sparkling water or club soda
(Optional: a dash of rum or vodka)
Garnish: lime wedges, fresh mint and cherries
Instructions
In a blender, blend the fresh cherries until smooth. Pass the puree through a fine sieve and collect cherry liquid into a medium bowl.
In a large pitcher, whisk together the cherry juice with the simple syrup, lime juice and almond extract.
When ready to serve, add ice to the pitcher and fill with about a liter of sparkling water or club soda.
Mix well and add sweetener to taste.
Serve with garnishes and enjoy immediately.
Be sure to follow Nielsen Massey on
Instagram
for more recipe inspiration.