Salted Caramel Double Chocolate Brownies
Thank you, Krusteaz, for sponsoring this salted caramel double chocolate brownies recipe.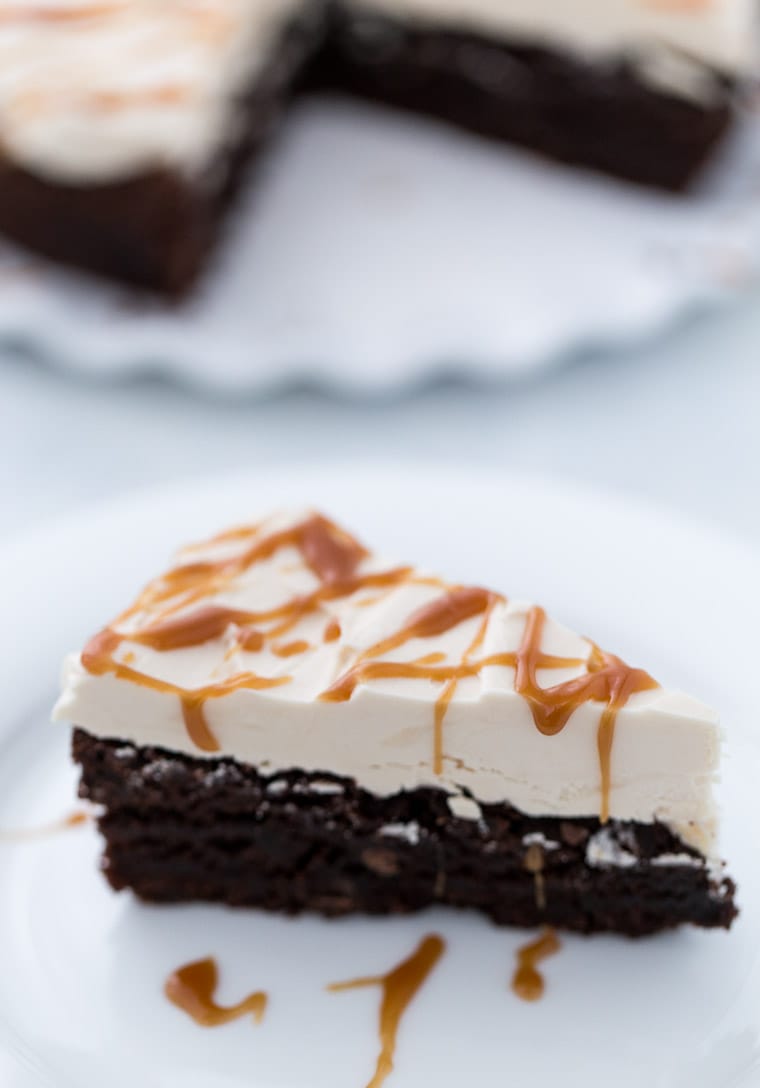 I know most of you are probably looking at healthy/ healthier recipes at the moment, so I am just going to put these salted caramel double chocolate brownies here until you are ready again for indulgent treats.
These brownies were a result of experimenting with gluten-free baking. Gluten-free baking has always intimidated me, so I took some time this holiday season to test a few gluten-free products, develop some of my own recipes, and share them with you as some of you have reached out asking for GF recipes.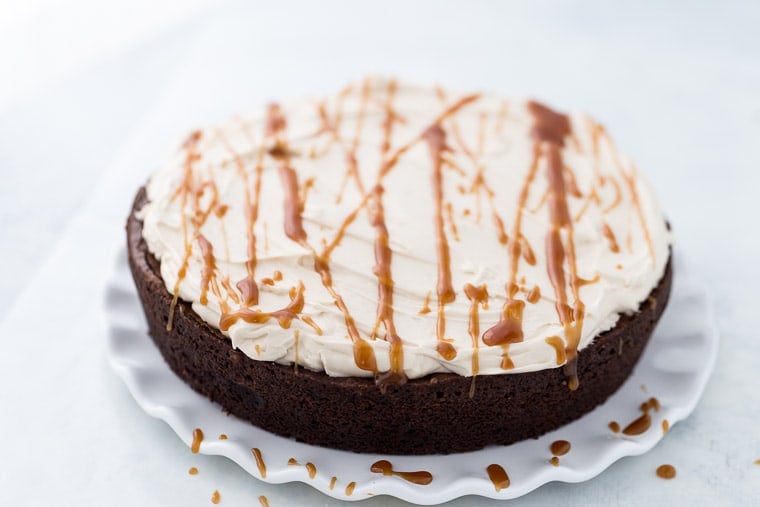 I started looking at GF baking mixes, and GF baking flours as those are easy and reliable for most of us. My trusted Krusteaz friends sent me a few of their gluten-free products to try, and these double chocolate brownies were one of my favorite from their collection. The idea of a decadent dose of chocolate was hard to resist.
These double chocolate brownies are moist in the center and chewy outside. Each bite is filled with chocolate chip bits! And every single bite of it is gluten-free, but you cannot even tell. It's just as delicious, and my husband couldn't even tell a difference. (He was my blind taster!). For the recipe today, I decided to top the brownies with a sweet and salty salted caramel frosting to take things up another level.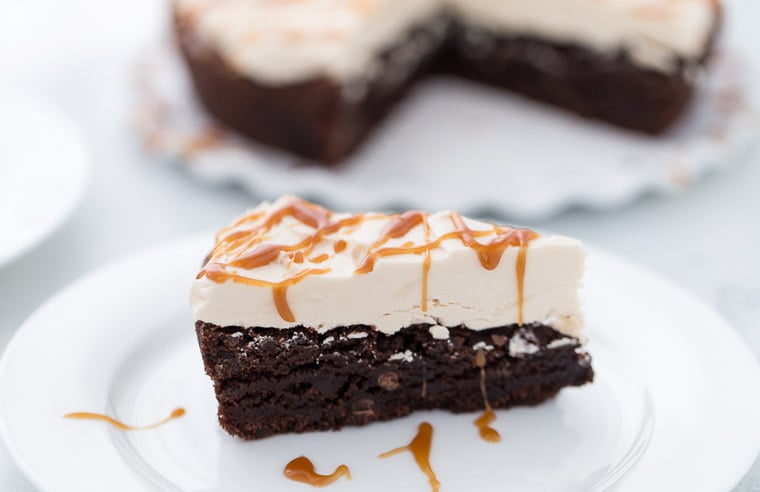 If you are looking for an easy gluten-free chocolate recipe for a birthday or celebration, these brownies are the way to go.
Be sure to grab the recipe over on Krusteaz.com where I am sharing it with their readers too.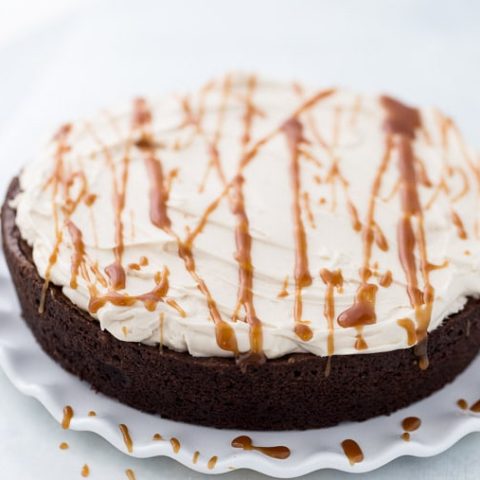 Yield: 16 servings
Salted Caramel Double Chocolate Brownies
Total Time
1 hour
20 minutes
Ingredients
For the Brownies:
•1 package Krusteaz Gluten Free Double Chocolate Brownie Mix
•1/3 cup water
•1/3 cup vegetable oil
•1 egg
For the Salted Caramel Frosting:
•1 cup butter, softened
•3 cups powdered sugar
•¼ cup salted caramel sauce and more for drizzling
•Coarse sea salt for topping
Instructions
Preheat the oven to 325°F. Lightly grease an 8x8x2-inch pan baking pan.
In a large bowl, stir together water, oil, egg, and brownie mix until moistened. Spoon batter into pan and spread evenly.
Bake until a toothpick inserted in the middle comes out clean, about 45-50 minutes.
Remove the brownie from the oven and let cool completely.
For the frosting:
Whip butter on medium speed for about 2-3 minutes in the bowl of a stand mixer fitted with the paddle attachment until light and creamy. Add the powdered sugar and caramel sauce and mix on low for 1 minute until combined. Increase speed to medium-high and whip for 6 minutes.
Frost the brownie with frosting. Drizzle with salted caramel sauce.
Recommended Products
As an Amazon Associate and member of other affiliate programs, I earn from qualifying purchases.
PS: It seems as if brownies are lacking on this site. We only have
three brownies
and just one chocolate version. I think it might be a 2017 goal to fix that. Make more brownies.
Don't forget to grab the full recipe HERE on Krusteaz.com.