Strawberry Cookie Cake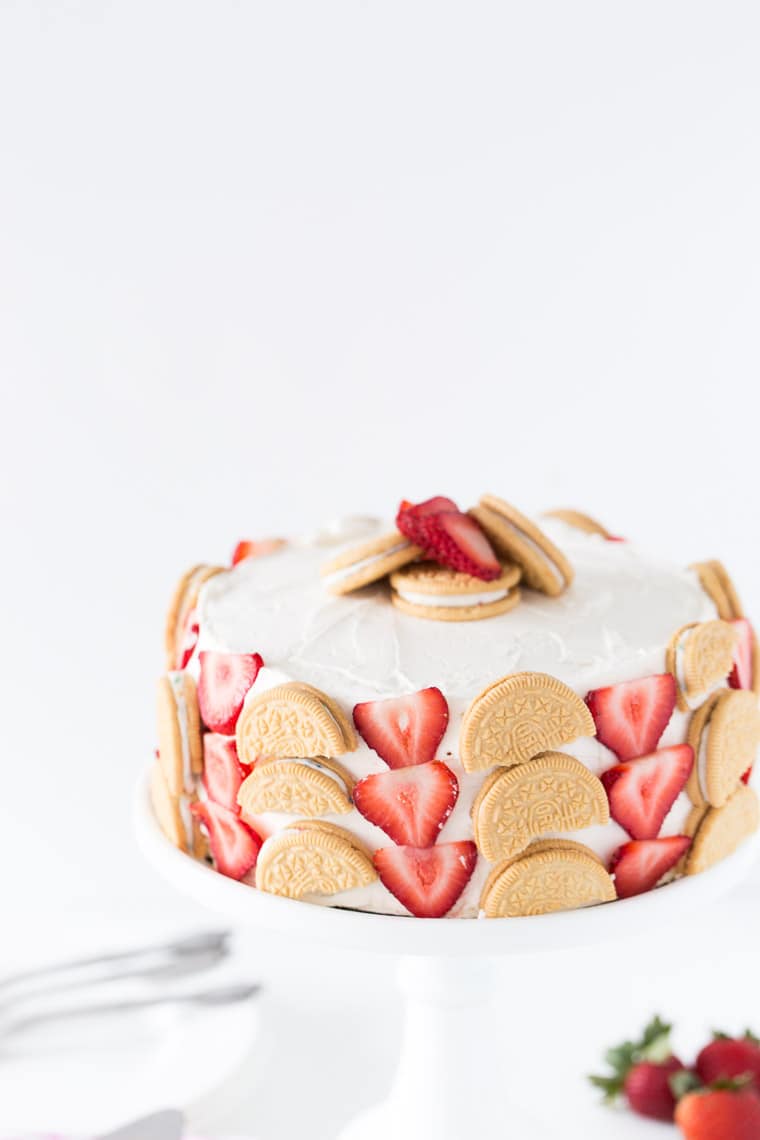 The baby is turning one in just one week and I am on the look out for first birthday cakes. His birthday party is going to be bee-themed and I will be making a honey-themed dessert table for guests. But for his birthday cake, I want to make something he will enjoy. Right now, it is strawberries. He would eat a whole cup of strawberry and ask for more. I don't understand it. But I thought a strawberry cake would be a great idea for his personal cake. Then I saw a Berries and Cookies cake over on BHG and got excited to make this Strawberry Cookie Cake.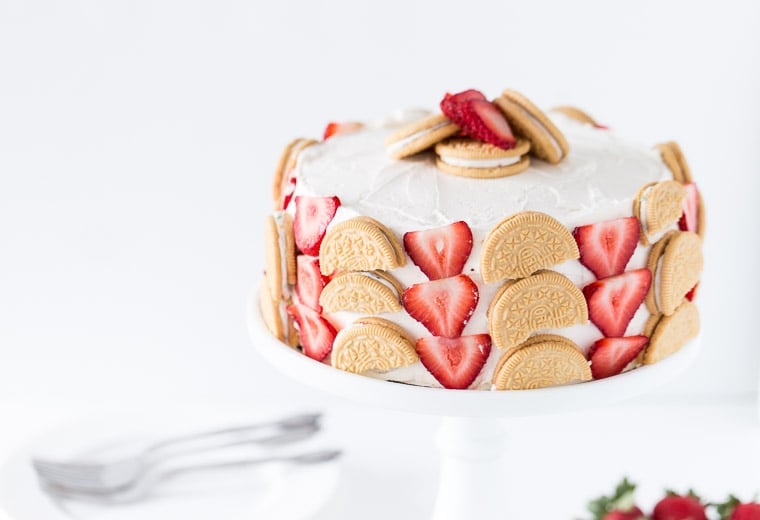 Isn't it lovely? The simple idea of pressing strawberries and cookies against a cake for a fresh look is fun. The cake recipe is a homemade strawberry cake that is soft and moist and tender. I know Elliott will love it because it is full of strawberry flavor. The cake is frosted with a simple whipped vanilla bean frosting and decorated with birthday cake golden oreo cookies. This fun twist can be customized to fit your favorites. Use your favorite cookie, fruits or sprinkles!!! Imagine the possibility 🙂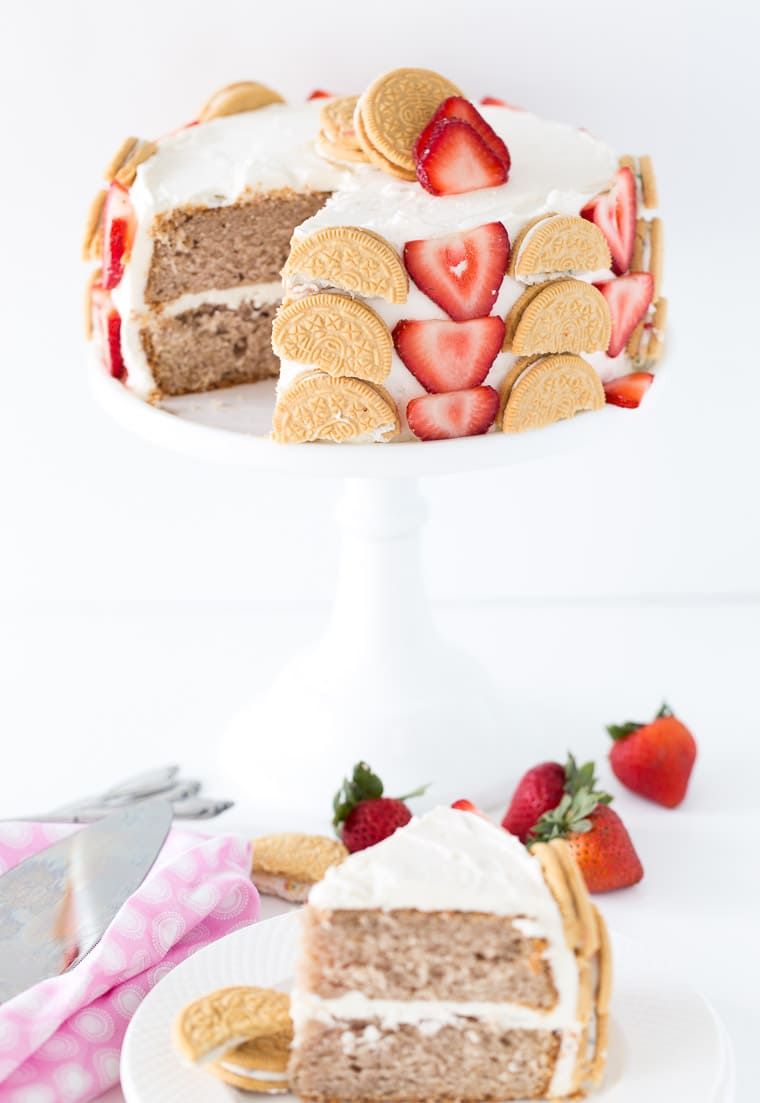 I love how this Strawberry cookie cake turned out and I think it will make for a pretty birthday cake. Be sure to check the cake over on Delish Dish for more. And get the recipe for the strawberry cake here as well.