Strawberry Cucumber Limeade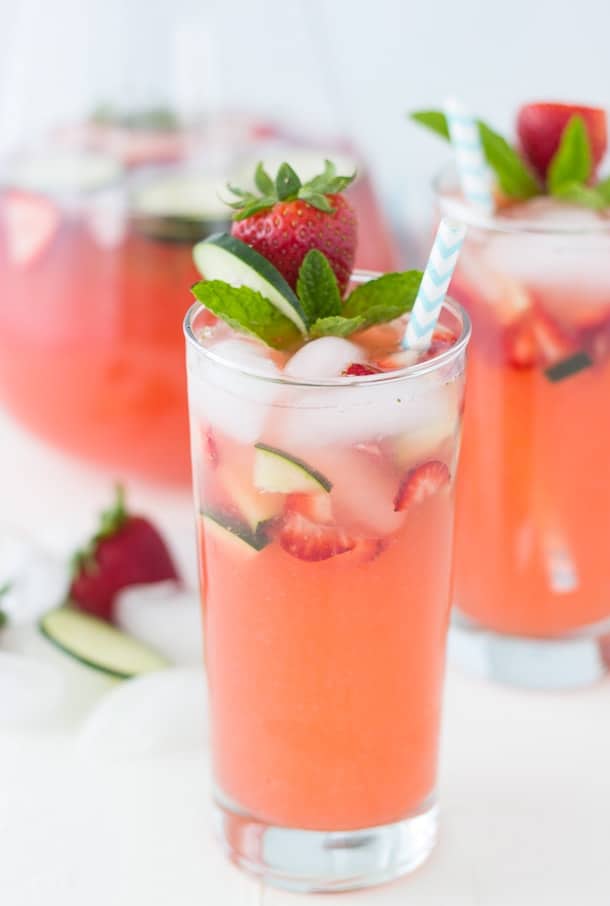 Welcome back to Strawberry Week!! If you missed Monday's recipe of these soft strawberry lemon donuts, run over there for it! It's life-changing. With lots of strawberries in my refrigerator from our strawberry picking escapade of the last weekend, I decided to whip up a cocktail. Well a mocktail limeade since this lady is off alcohol for a few more months. This strawberry cucumber limeade is a refreshing summer drink that you need to make by the pitcher for any gathering you are having.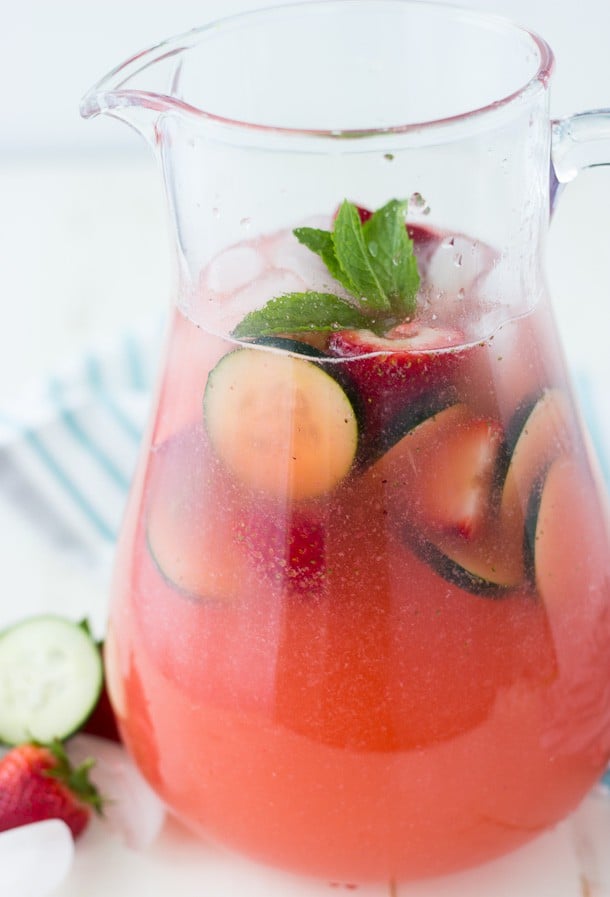 It's simply filled with loads of juicy strawberry puree, lime juice and cucumber slices for a unique alternative to your regular lemonade. Sweet, refreshing and perfectly summer!! Everything that you should be serving up in a glass at your next BBQ or keep in your fridge for those hot summer days. Of course, you can add some liqueur in there to make this a cocktail; a refreshing cocktail for the adults.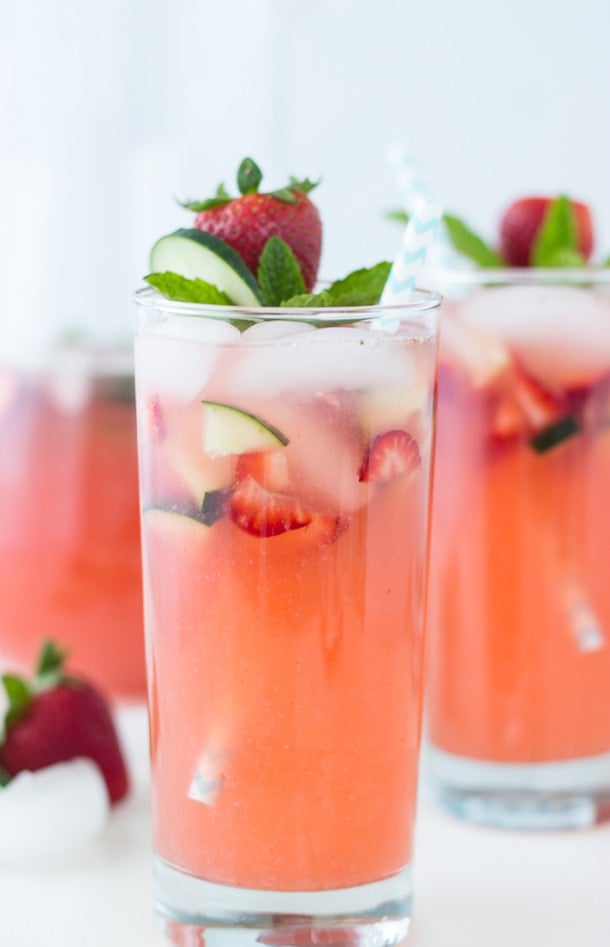 I was going to share it at the end of the week, but why wait until Friday? Every summer evening is a weekend night to enjoy a cold, refreshing drink!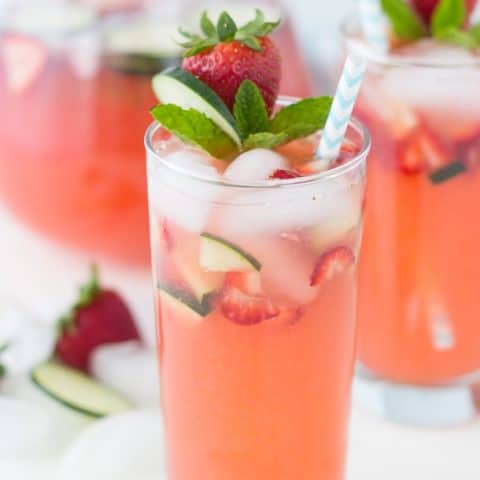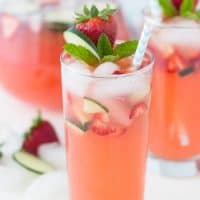 Yield: 1 large pitcher
Strawberry Cucumber Limeade
Ingredients
2 cups fresh strawberries
½ cup water
½ cup granulated sugar
1 cup freshly squeezed lime juice
1 medium cucumber, sliced
Ice
½ cup liquid sweetener (agave or honey), or more to taste
Sparkling water or club soda
Garnish: lime wedges, fresh mint and strawberries
Instructions
In a blender, blend the fresh strawberries until smooth. Pass the puree through a fine sieve and collect strawberry liquid into a medium bowl.
In a large pitcher, whisk together the water, sugar and lime juice until sugar dissolves.
Add in the strawberry mixture, cucumbers, ice and liquid sweetener. Top with about a liter of sparkling water or club soda. Mix well and add sweetener to taste.
Serve with garnishes and enjoy immediately.
Other Summer Drinks from Across the Web
:
Strawberry Orange Blossom Sparkler – Baking A Moment
Fresh Strawberry Limeade – Julie's Eats & Treats
Southern Sweet Tea – Grandbaby Cakes