Travel Bites: NOLA Eats
Planning on visiting New Orleans? These must-go places need to be on your NOLA eats list. From beignets to Pimm's Cup to Po boys, you will enjoy some of the best classics the city has to offer.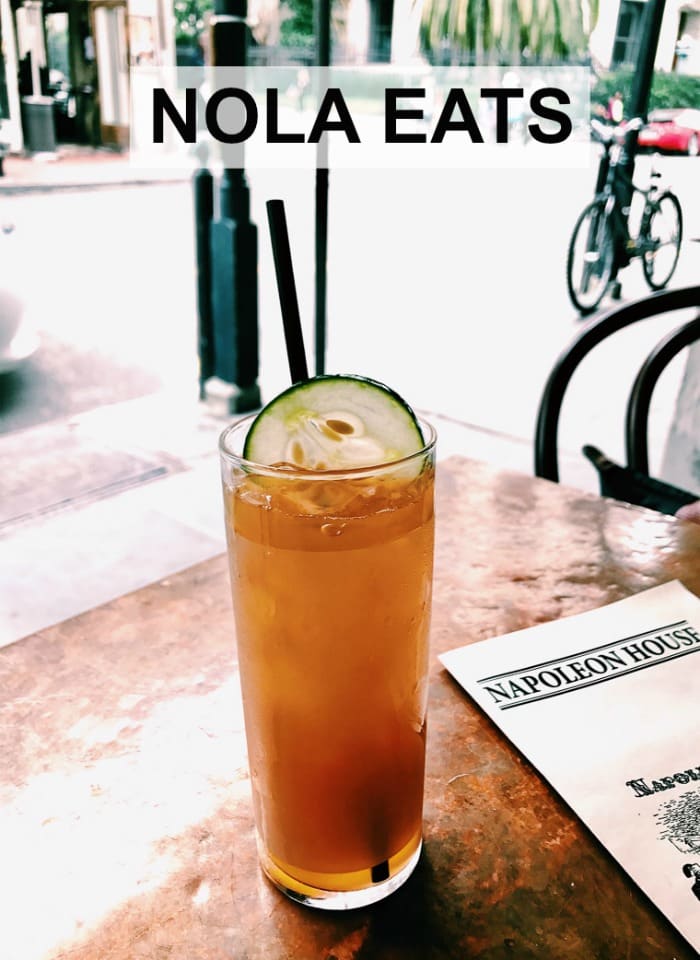 Are you planning a trip to New Orleans soon? Is NOLA on your bucket list? If it's not, it needs to be. It's an AMAZING foodie city with a rich cultural history.
I visited NOLA a few weeks ago with a group of girlfriends. My college roommate turned 30 and wanted a girl's trip to celebrate and we decided to spend a long weekend eating our way through the city. The food was our only agenda and eat we did. Here are a few of the favorite places we brunched, sipped and dined at.
 
DINNER
I like starting off travel lists with dinners because they always require the most planning with reservations and all. Our first dinner was at The Little Gem Saloon in the Central Business District and it was the best way to get introduced into the culture. With live Jazz music, rice and beans and coconut snowball cocktails, we enjoyed a cozy evening at this saloon.
Peche Restaurant is a MUST for a fancy sit down dinner. This restaurant boasts of two James Beard Foundation awards and it totally deserves it. Just do it.
Another great dinner we had was at Neyow's Creole Cafe. It was recommended by several Uber drivers as a local favorite. Their char grilled oysters were incredible and I would recommend the fried chicken too.
Other dinner recommendations that we were unable to make include Cochon, Dooky Chase's Restaurant and Sylvain.
BEIGNETS/DONUTS/ ICE CREAM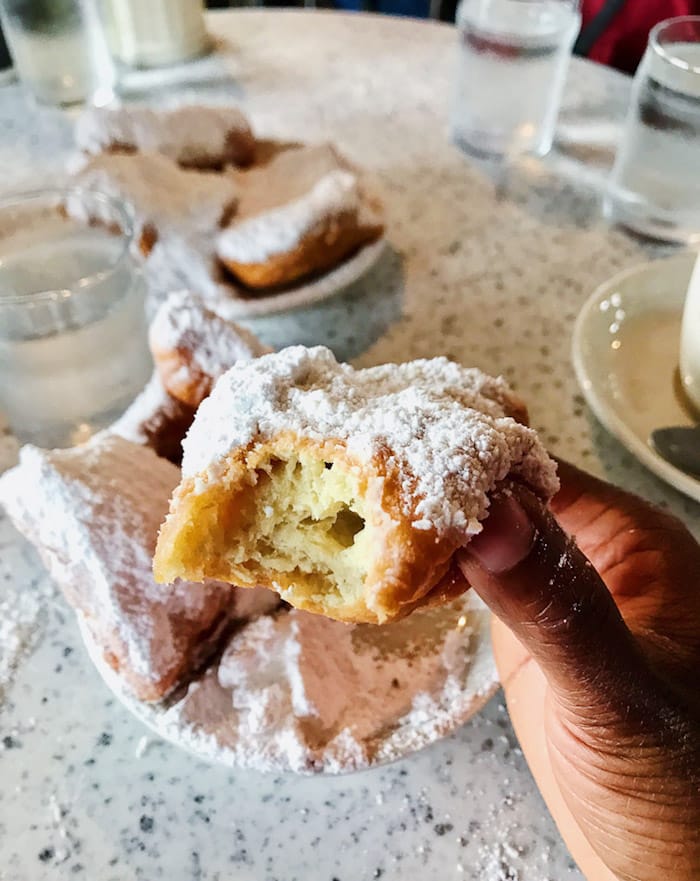 On our first full day in the city, we started with breakfast at Cafe Du Monde for BEIGNETS!! It's a must. And of course the world famous beignets are even better than you have heard.
But we didn't stop there, we heard that Cafe Beignets on Bourbon Street also has some pretty good beignets. So we investigated.
Let me just say both are incredible but I preferred Cafe Du Monde's beignet. They were fluffy and hit the spot for me. However, two of my friends preferred Cafe Beignet. It wouldn't hurt for you to try both and decide for yourself 🙂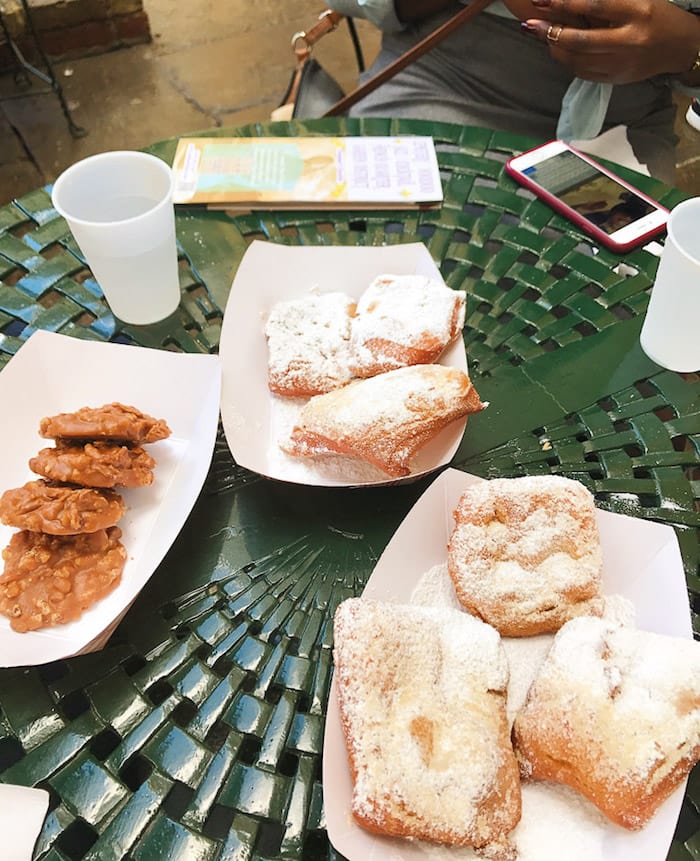 To walk off the beignets (there were too many), I suggest a leisurely walk around the French Quarter to enjoy the historic architecture of the district, cemeteries (find Marie Laveau's grave and Nicholas Cage's purchased gravestone) and the live music.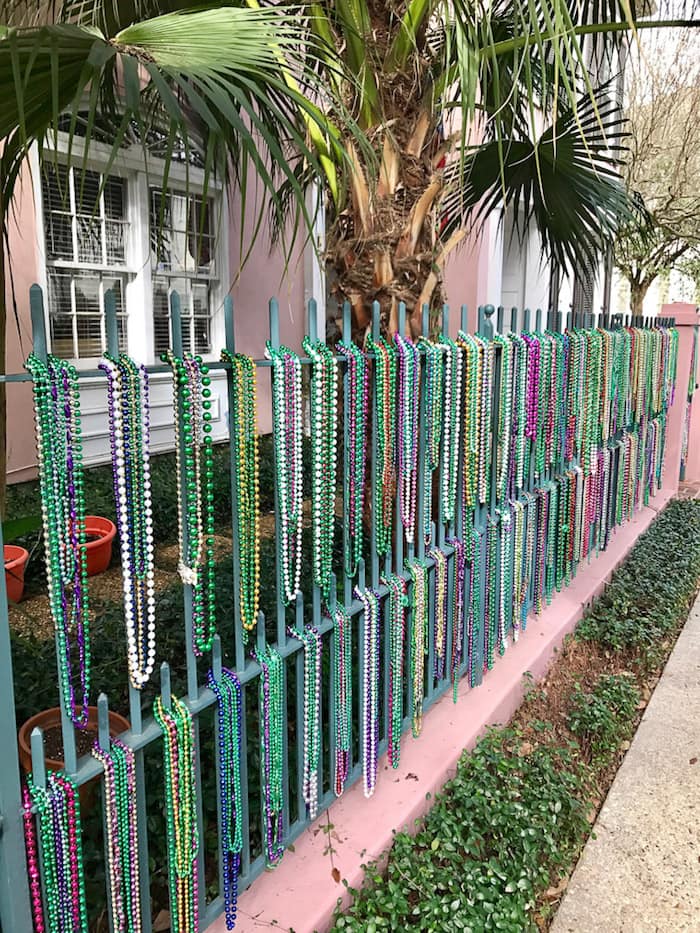 For nighttime live music (and/or dancing), visit Frenchmen Street and be sure to stop at the Art market to support local artists. A great selection of souvenirs too.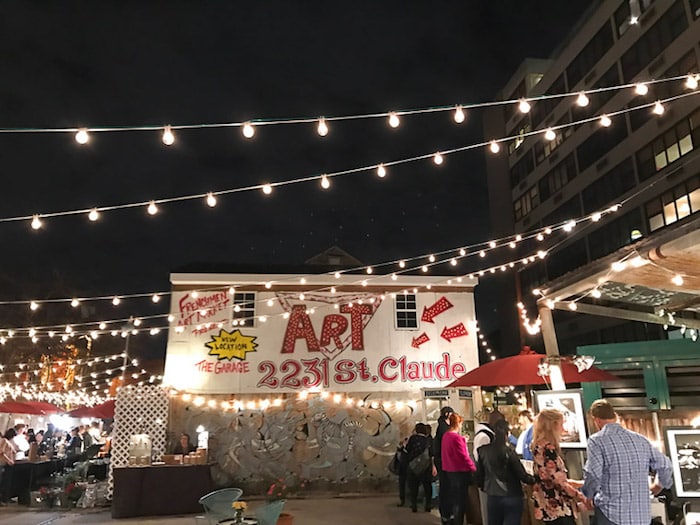 For more sweets and the best donut in town, stop by District Donuts on Magazine Street.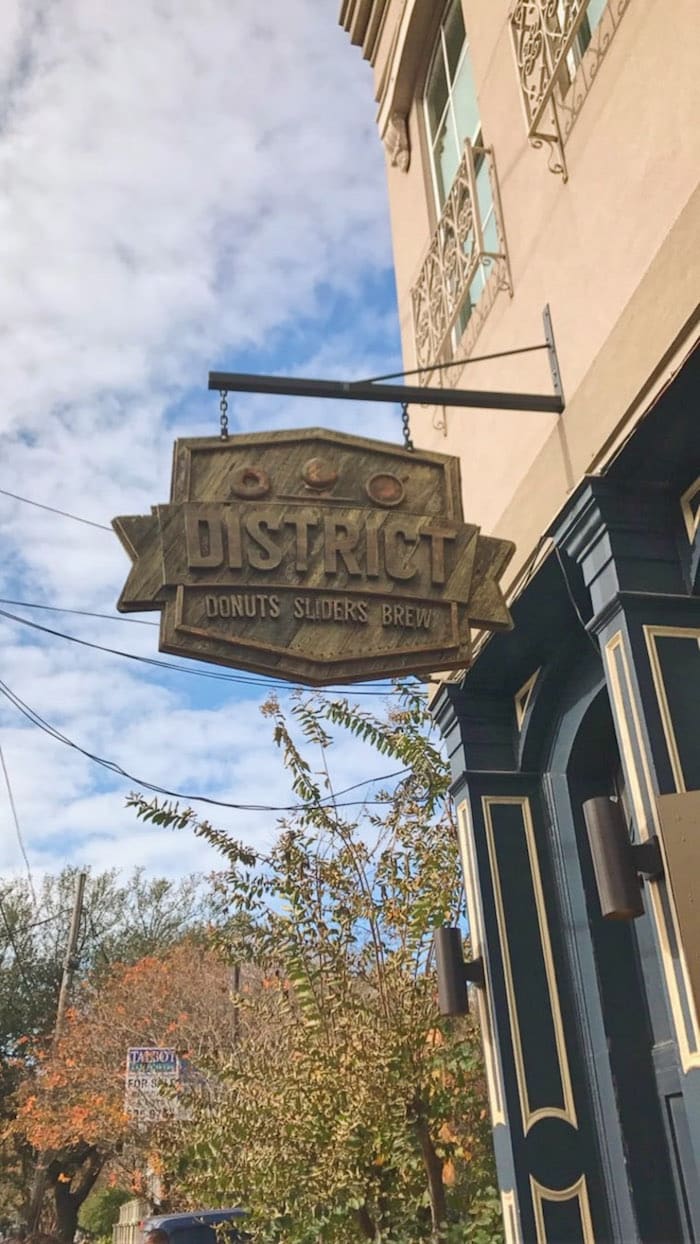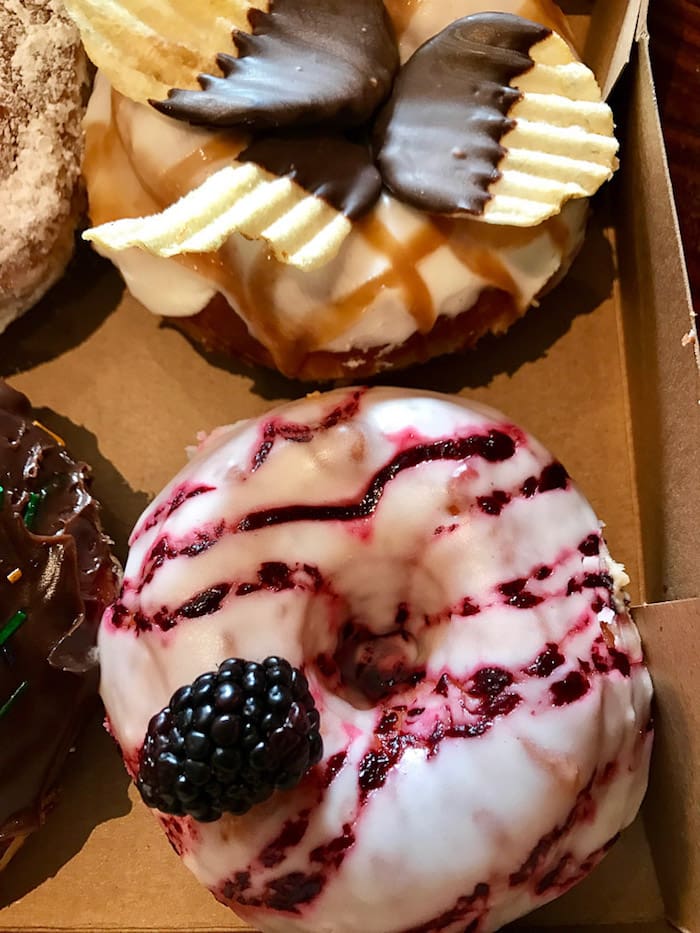 They have life changing donuts and I really want to go as far as saying the best donuts of my life. They are that GOOD. Get the Late Night donut and the Beignet donuts. Just amazing.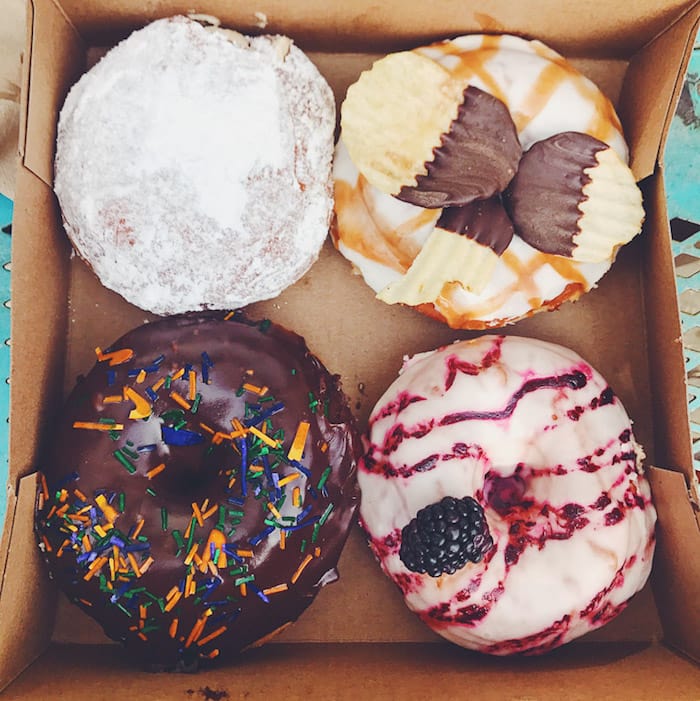 For really good ice cream, stop at The Creole Creamery. We also had some gelato and king cake macarons at Sucre in Uptown/ Garden District.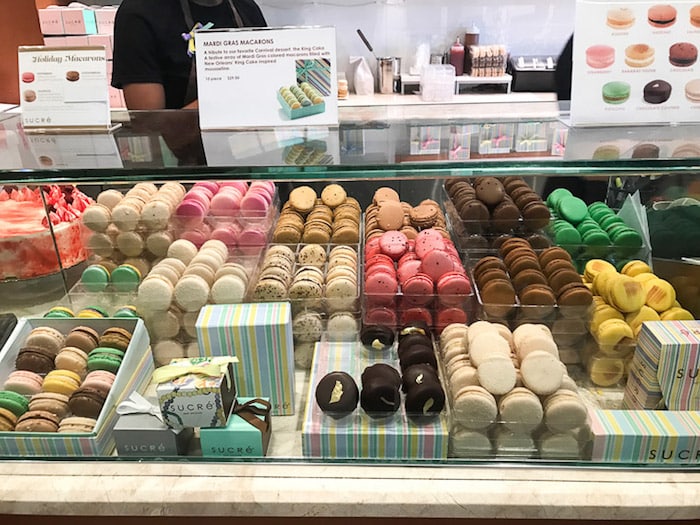 LUNCH BITES
We only had two sit down lunches and the historic  Napeleon House on the corner of Chartres and St Loius streets was one of those.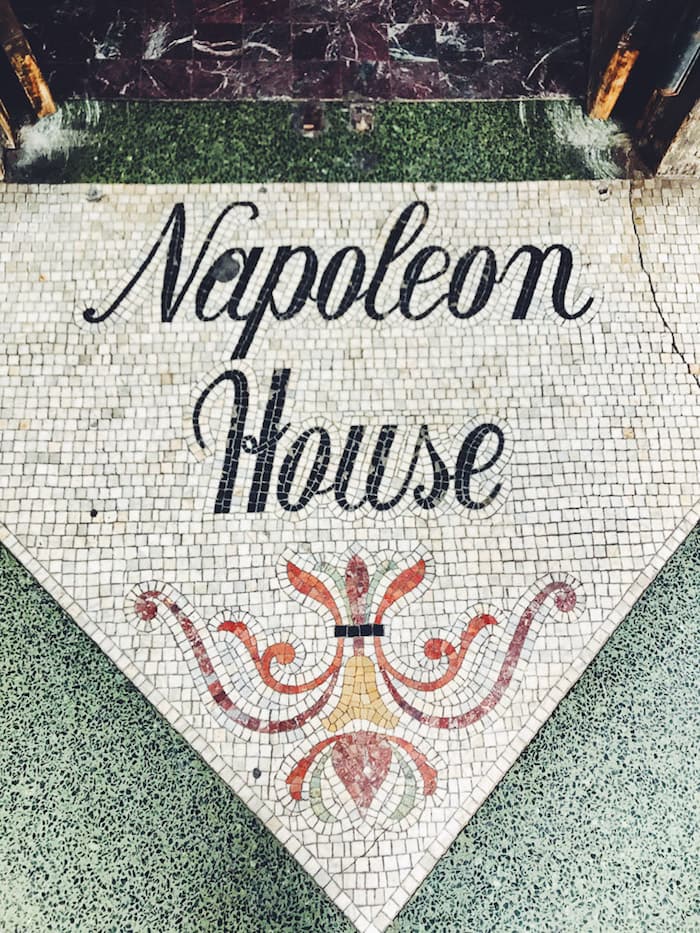 I highly recommend their  shrimp po boy sandwich, their red beans and rice lunch and a classic Pimm's cup.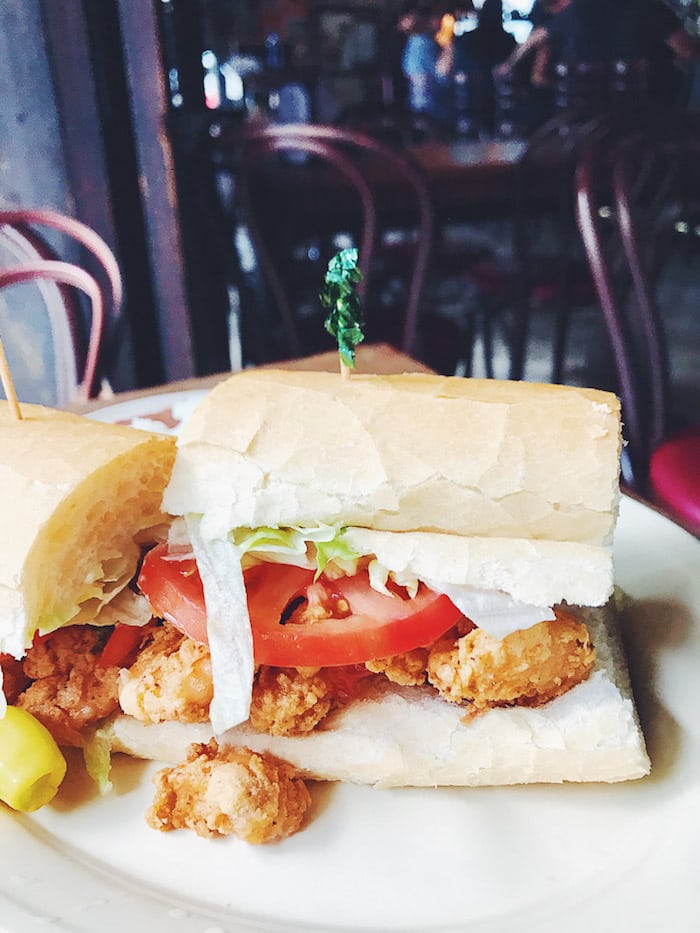 One of my favorite lunches we had was at La Petit Grocery on Magazine street. Their world famous blue crab beignets go well with a peach bellini if you ask me.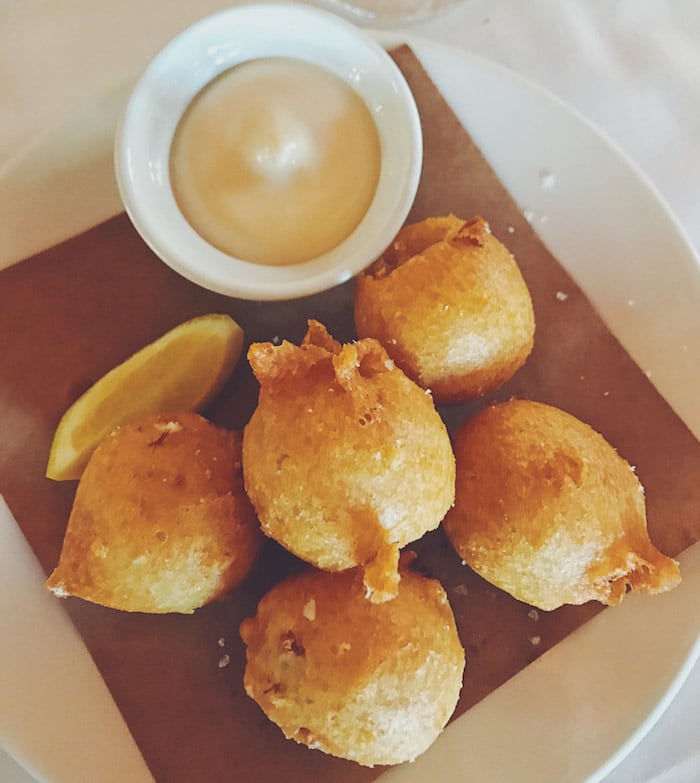 COCKTAILS
Let's move the last section of eats…cocktails: Did I mention you should be prepared to have non-stop cocktails in NOLA? Don't fight it. Just enjoy it.
Visit the historic Carousel Bar in Hotel Monteleone for a late afternoon cocktail. Enjoy their classic Vieux Carre or Pimm's Cup as you go around the carousel. Their Pimm's Cup has fresh strawberries in it that was the perfect compliment.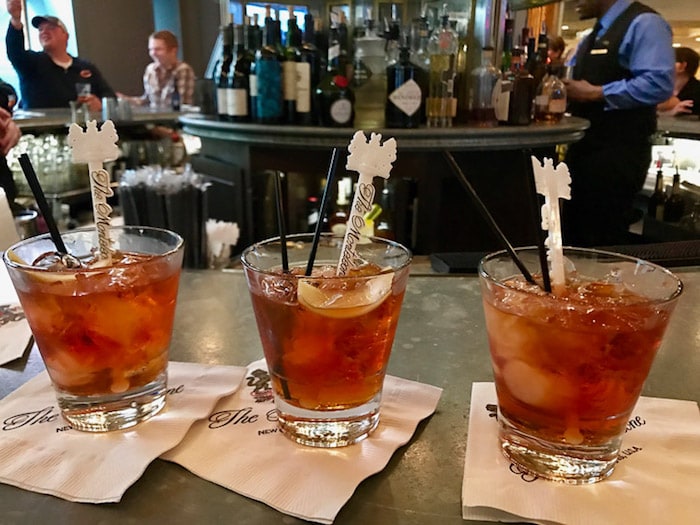 And you also have to try the world's first mixed drink, the Sazerac, while in town. We had the best ones at The Sazerac Bar at Hotel Roosevelt.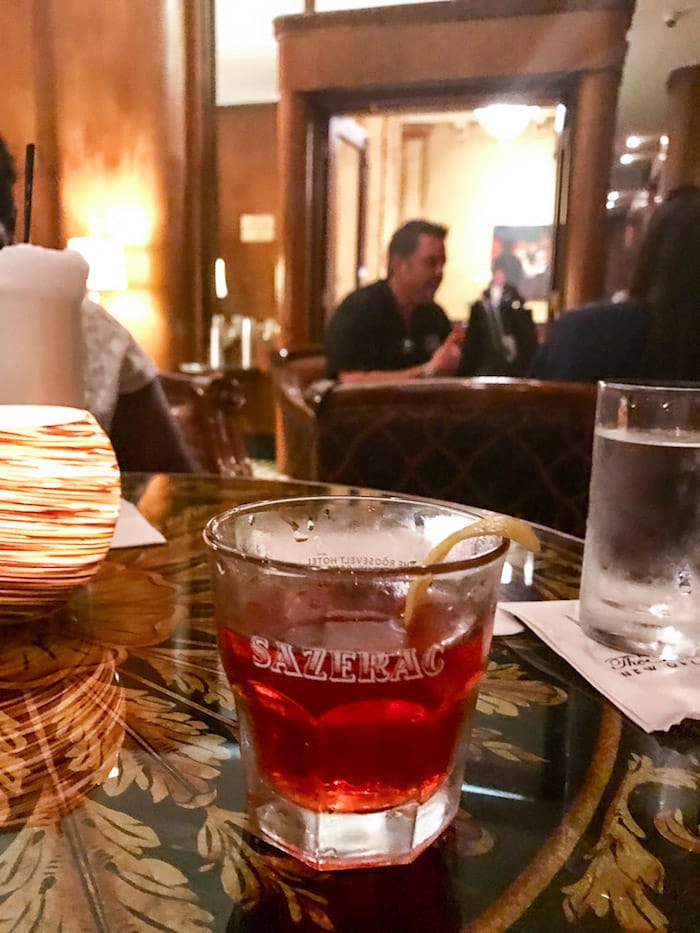 And finally the Pimm's cup at the Napoleon house I mentioned above. Try the Satsuma Pimm's Cup if you like a fruity twist to yours. This was my favorite cocktail of the trip and I am dying to try to recreate it at home.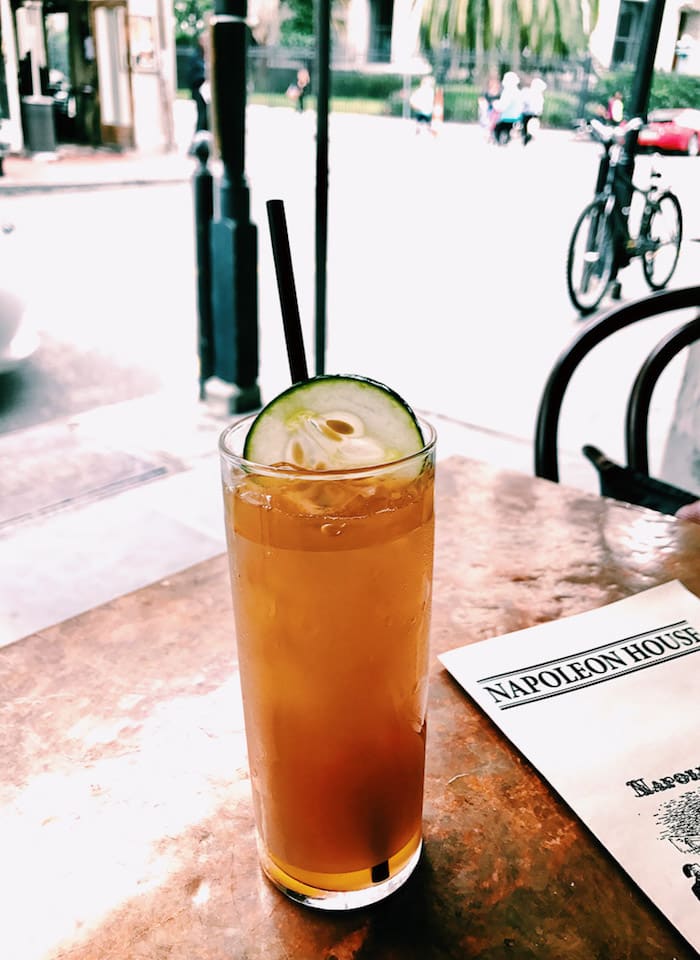 There you have it folks! All the must EAT places in New Orleans that I cannot recommend enough. I have compiled them all in one place below for easy access.
Visit New Orleans for more suggestions.
If you have been to NOLA, what are some of your recommendations?
NOLA Eats