Watermelon Mint Popsicles
Refreshing watermelon mint popsicles with the option to add rum for watermelon mojito pops.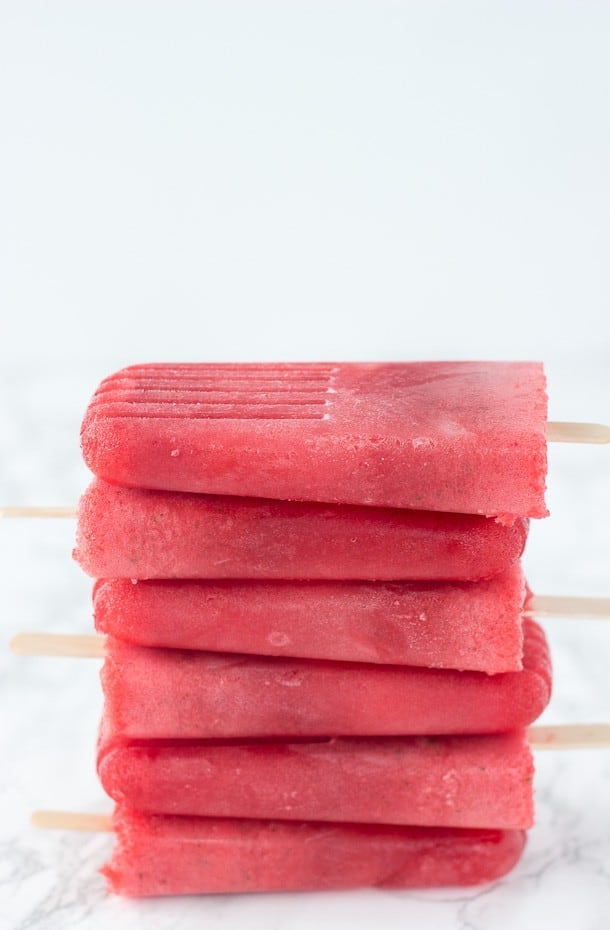 Every weekend is now time for grilling, picnics and summer delights!! When I think of summer foods, watermelon is always at the top of the list. You won't find me without a few slices in the fridge all summer long as I buy a giant one every week we grocery shop. I just cut it up, portion it out for snacks and chill. It's the easiest snack to grab and cool off with.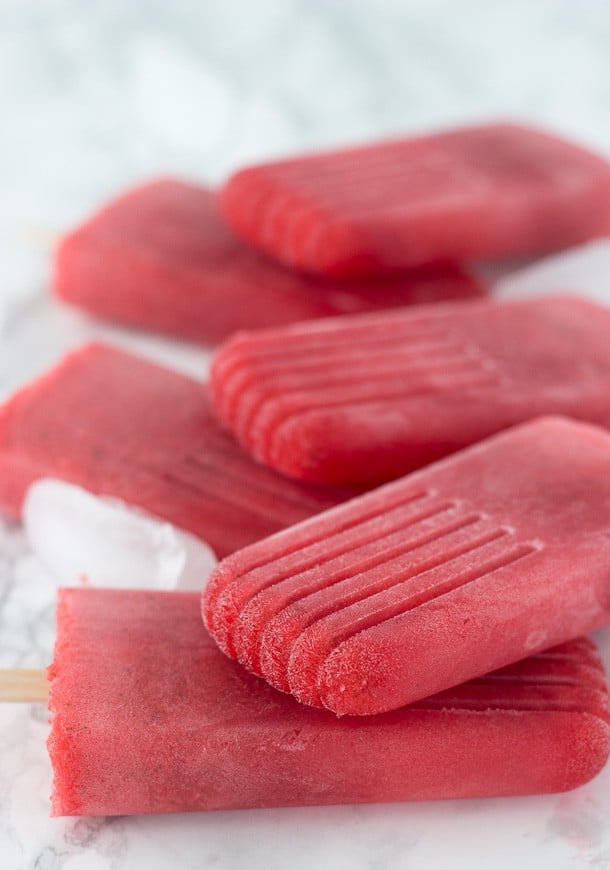 Unless if you make them into popsicles!! These watermelon mint popsicles are WAY better than just eating up cold slices of watermelons. They are refreshing, sweet and simple. Just perfect for cooling off after a day of playing in the sun. And since they are popsicles, they are literally the easiest things to make. It's just blending watermelon, mint and sweetener of your choice!! Add lime juice and some rum and you will have a watermelon mojito popsicle to serve to the adults.
Now tell me this isn't summer at it's finest?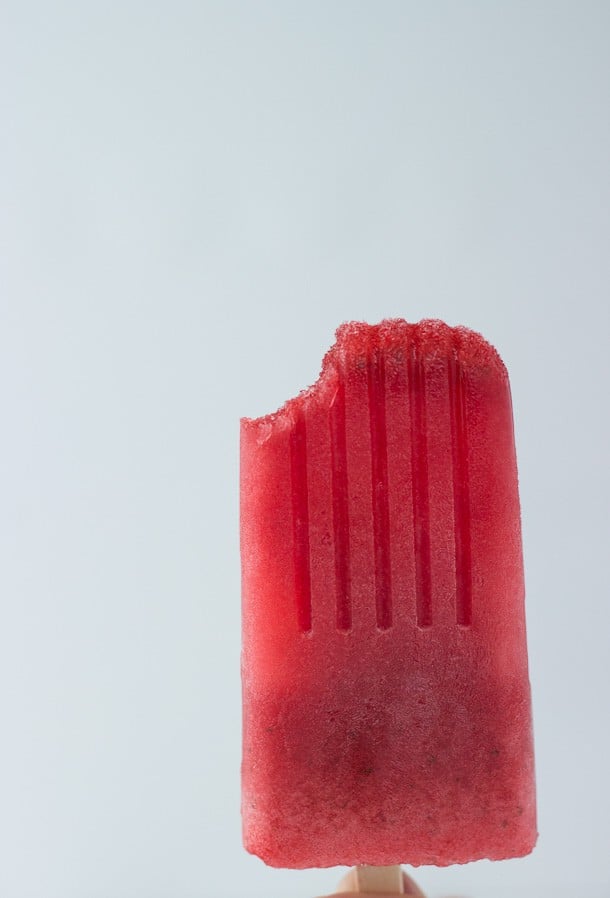 Have a great weekend friends!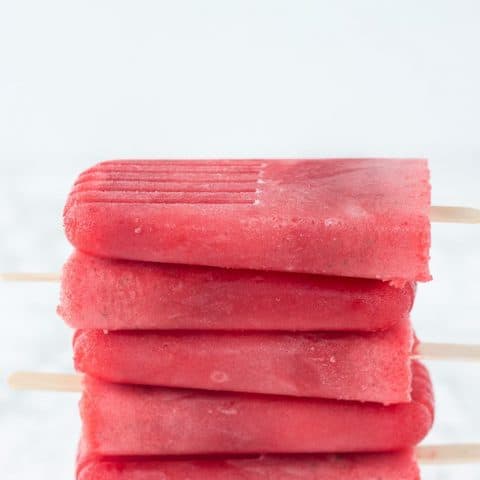 Yield: 6 popsicles
Watermelon Mint Popsicles
Ingredients
4 cups seeded watermelon, chilled
1/3 cup honey, agave or maple syrup
1 lime, juiced
3-4 sprigs of mint
a dash of salt
2-3 tablespoons rum (optional)
Instructions
Combine all the ingredients in a blender. Blend until smooth. Taste and adjust sweetness to your liking.
Divide the watermelon juice equally into popsicle molds. Freeze for at least 6 hours or overnight.
When ready to serve, hold the popsicle molds under warm water for a few seconds before releasing. Enjoy!
More Homemade Popsicles from Across the Web:
Bourbon White Peach Popsicles – The Beach House Kitchen
Strawberry Rhubarb Lemonade Popsicles – Eats Well with Others
Berry Parfait Yogurt Popsicles – Well Plated by Erin
Mango Lime Lassie Ice Lollies – Baked by ChiChi