2015 Better Homes and Gardens Blogger Awards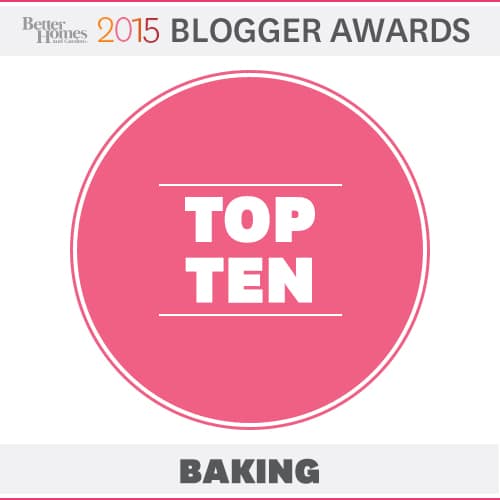 I would like to share some news with you today! I am very excited to share this little ole blog was chosen as one of the Top 10 Baking Blogs in the 2015 Better Homes and Gardens Blogger Awards!! I am so honored to be on a list with incredible bakers that inspire me everyday.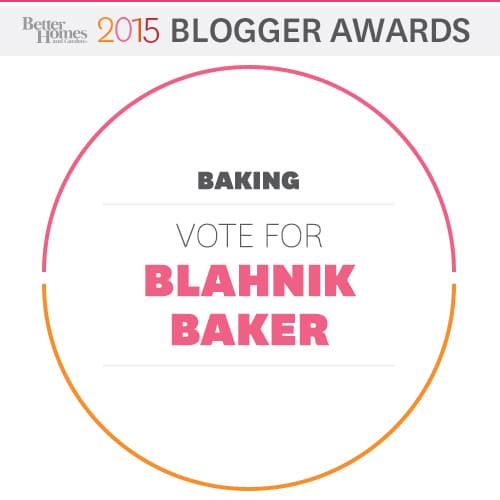 There is one last round of voting for "Reader's Favorites" where you can vote for your favorites. If you are a fan of Blahnik Baker, I would appreciate your vote! You can vote as many times as your heart desires from now until March 29th.
Here's how to Vote:
Go to Better Homes and Gardens blogger awards page (Click HERE)
Click "SELECT" for Blahnik Baker (first row) to vote for me. That's it!
If you visit the page on a day when the Baking category isn't featured, just scroll to the bottom right and click on the 'SKIP CATEGORY' option to go to the Top 10 Baking category page.
Thank you very much for always being here and supporting my baking adventures. I heart you more than you know!