Twenty-Four Tasty Apple Recipes #appleweek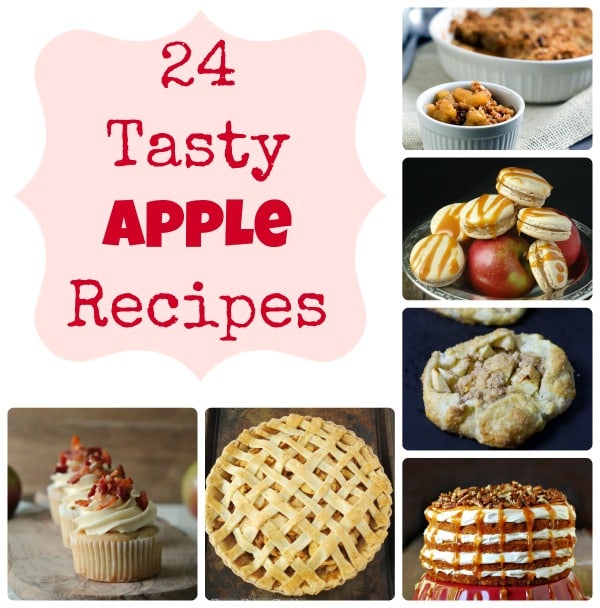 It's been an applecious week and I am so happy you guys love apples as much as I do!! Despite being the hardest week of my short blogging career, it was also the most fun. This is the first time I have blogged everyday for a week. I usually strive to share two to three recipes/week with you but never thought I could put out five posts in a week. I don't know how some of you blogging ladies do it (ahem, Erin, Tracey and Joanne to name a few). I will appreciate your posts even more now.
Today, I've rounded up twenty-four tasty apple recipes for your convenience. As if you are not appled-out already. Pffft, that's not even possible people. Now you have no excuse and can get started with your apple baking this weekend! But before we get to the round-up, here is a reminder of what I shared with you this week in case you missed any.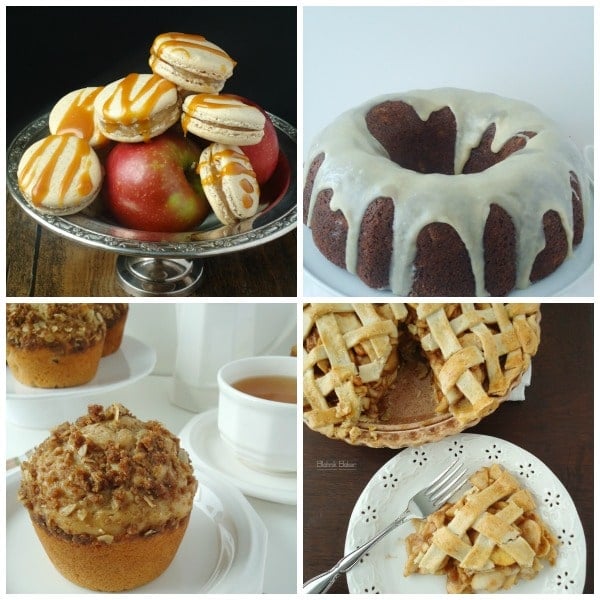 Salted Caramel Spiced Apple Macarons, Applesauce Cake with Caramel Glaze, Apple Muffins with Oatmeal Topping, Brown Butter Cheddar Apple Pie
Thank you very much for making apple week so much fun. All your comments and social media love made my week! I think I might just challenge myself next year to do this again. For now, here are twenty-four tasty apple recipes from some of my favorite blogger friends!!
Now, go grab a few pounds of local apples this weekend and enjoy Fall's greatest harvest. Yup, I declare it the greatest harvest of the Fall. Move aside pumpkin :)… (Not too far though!)
Have a great weekend!