Baked Crumble Apples
I'm still on maternity leave and I've asked a few of my amazing blogger friends to fill in with some guest posts. Today, my boo Jocelyn from Grandbaby Cakes is here to share with you these Baked Crumble Apples. Jocelyn is like a big sister to me and is also the superstar baker and blogger who creates heartwarming desserts and recipes inspired by her grandmother, Big Mama. She just released her first cookbook, Grandbaby Cakes:Modern Recipes, Vintage Charm, Soulful Memories, which is AMAZING and just filled with beautiful recipes and a rich family history. I'll share more about the book once I return from maternity leave but for now (grab a copy!!) and get to know Jocelyn through her social channels >> Facebook, Instagram, Pinterest.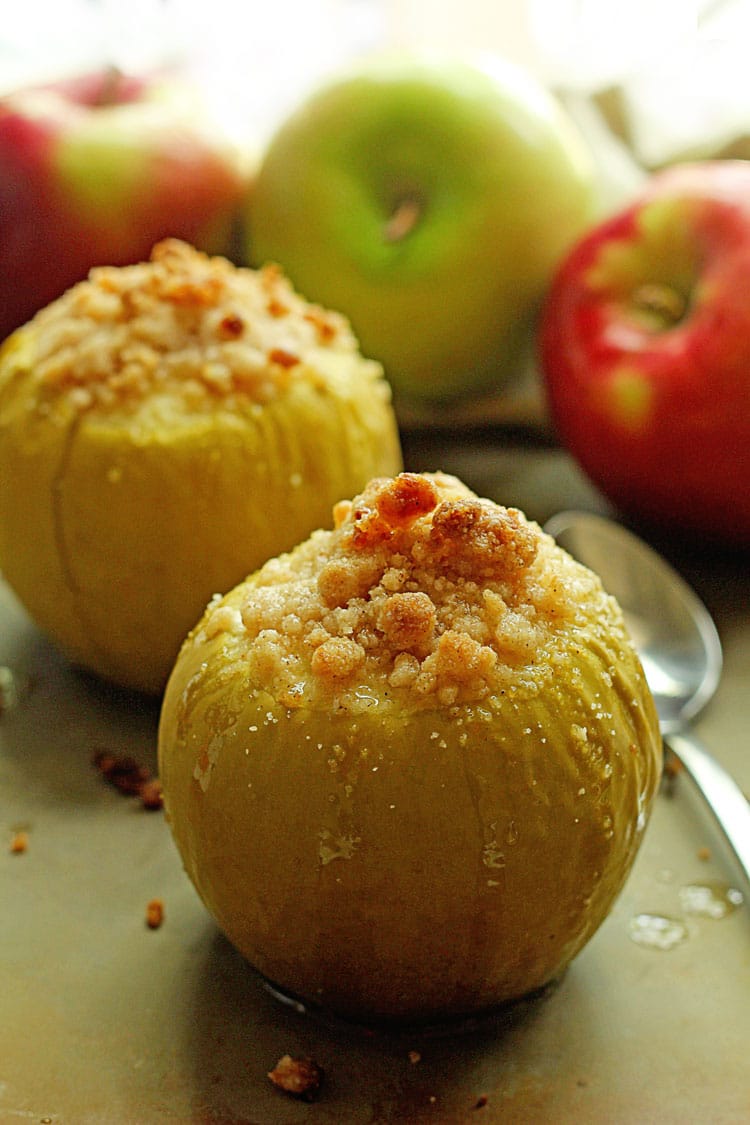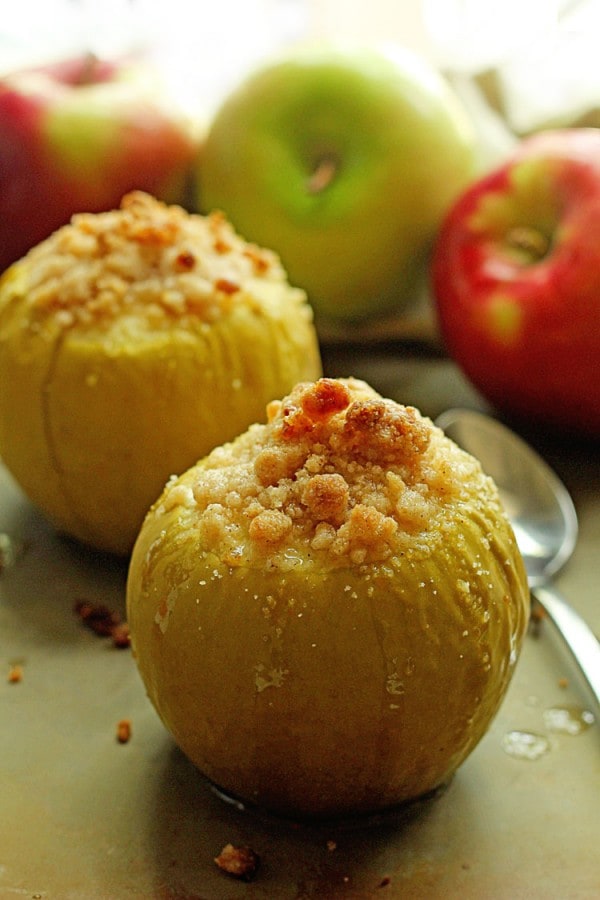 Hi peeps! I am filling in for my sis Zainab while she takes care of my play nephew boo Elliott. Isn't he the cutest most precious baby ever? Well anyway, I could seriously talk about him all day but I must get to some sort of a recipe at some point during our little time together.
Fall is almost here whether we are ready or not. That means apples are plentiful and ready for any and all recipes you can think of. For me, as the weather cools and autumn begins to take shape, I think about a nice warm and comforting slice of homemade apple pie. And I want it a la mode thank you very much.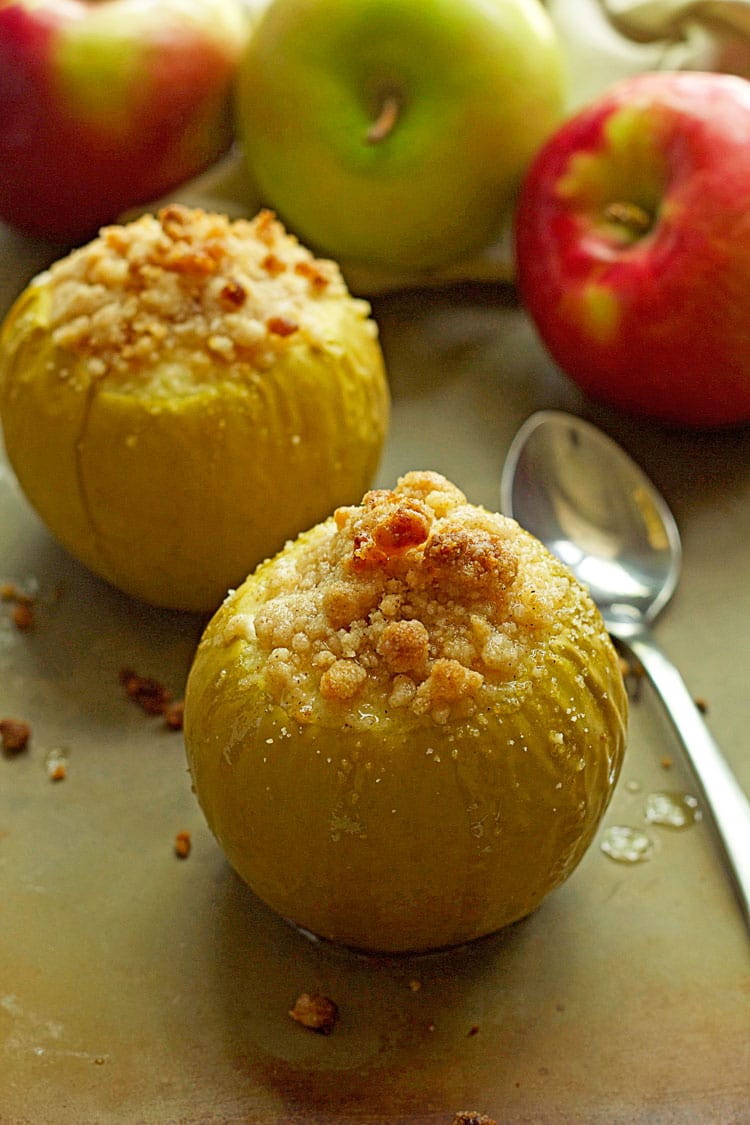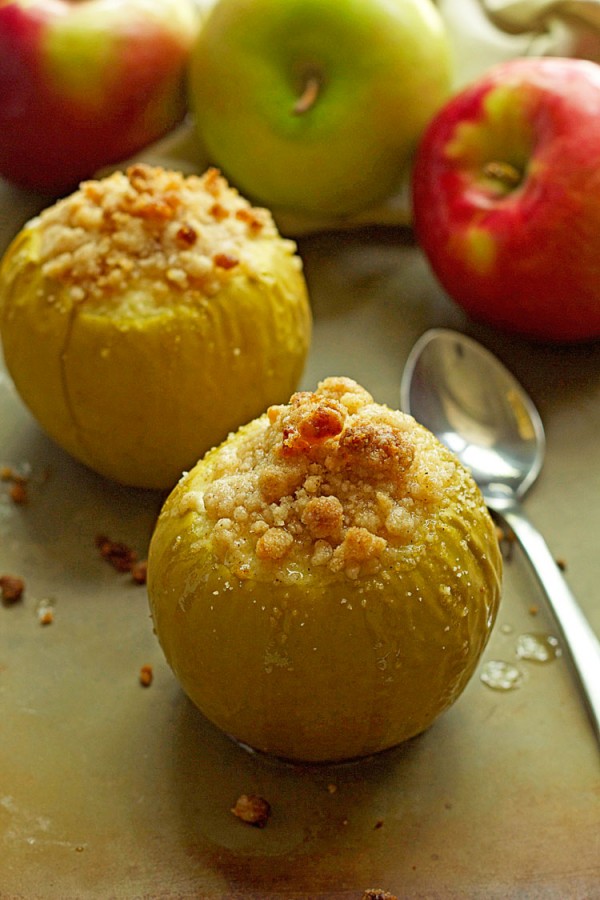 However I don't want to make it. I instead want more of the simple life. I want to cozy up with something comforting as well as easy. And that's where these baked crumble apples come in.
If you, like me, are short on time but don't want to skip on delicious fall flavor in the form of dessert, these baked crumble apples will be the answer to your prayers.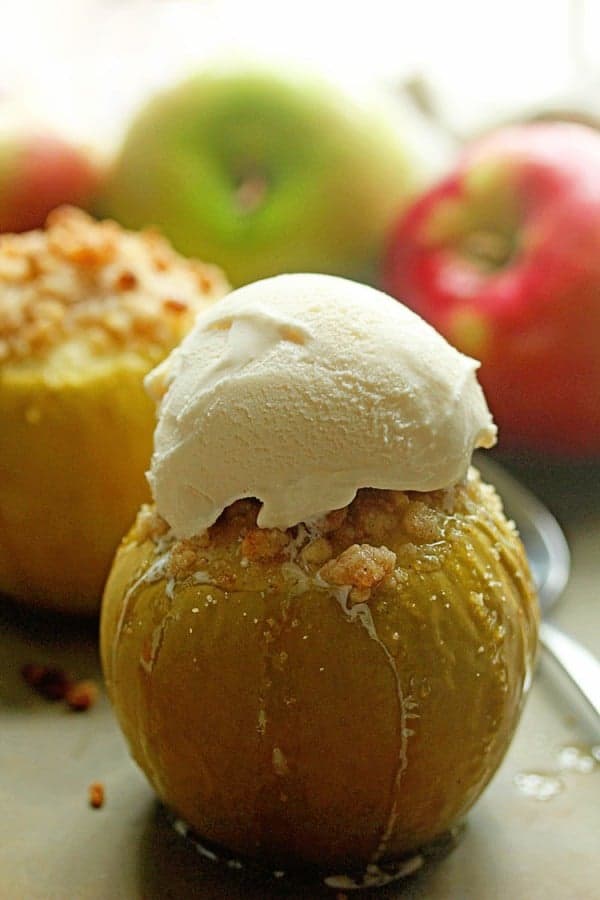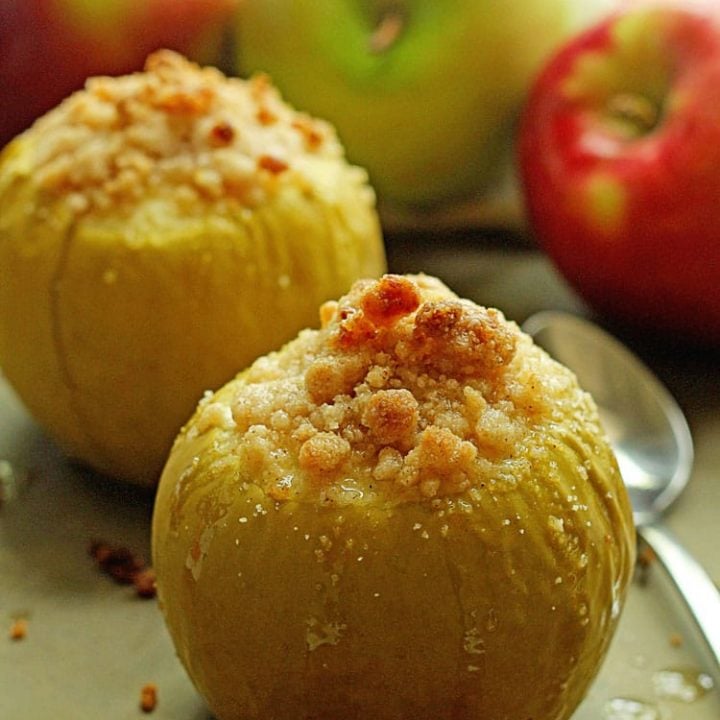 Baked Crumble Apples
Ingredients
For the Crumble Topping:
● ¾ cups all-purpose flour
● ¼ cup granulated sugar
● 1 tablespoon brown sugar
● ¼ teaspoon salt
● ½ teaspoon ground cinnamon
● ¼ cup unsalted butter, melted then cooled
For the Apples:
● 4 apples (of your choice), cored and peeled just at the very tops
● 1/2 cup unsalted butter, softened
● 1/2 cup brown sugar
Instructions
Preheat oven to 400 degrees.
For The Crumble
Whisk together flour, both sugars, salt, and ground cinnamon.
Slowly pour in butter and whisk until crumbs develop then set aside.
For the Apples
Start by coring the apples from the top with a small knife but add a small amount of core
to the bottom of the apples.
Peel an inch off the tops of the apples.
Evenly divide and fill each apple with butter and brown sugar halfway then completely fill
with crumble and pat on the top.
Wrap apples in foil and bake for 25-30 minutes then watch carefully for another 5
minutes to make sure apples are still stable and intact. Remove from oven and allow to
cool for 5-10 minutes then serve.