Banana Coconut Macadamia Muffins
These moist and fluffy banana coconut macadamia muffins are easy to whip up and make for great on-the-go breakfasts. (pictures updated 2018)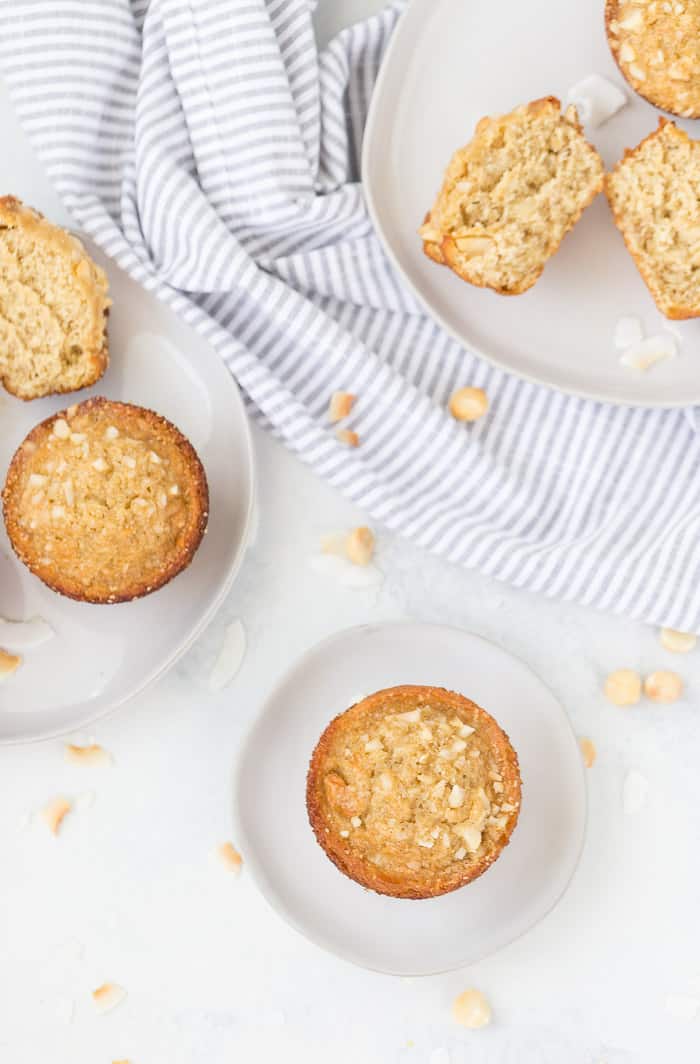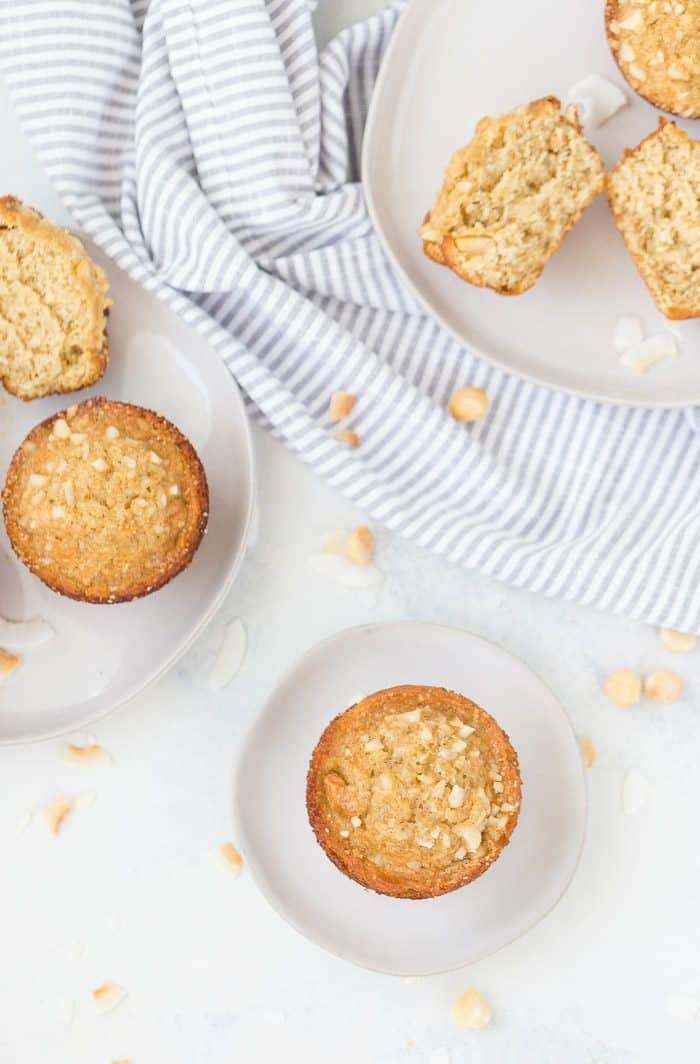 I'm not a big fan of breakfast. For a long time, I skipped it and went right to lunch…yeah those were my college days lol! But since I started baking, I am back on the breakfast bandwagon, thanks to the discovery of how easy muffins are to make. I whip up a batch every other week to have for those days when I need breakfast on the go. These banana coconut macadamia muffins were a recent favorite and I think you will love them too.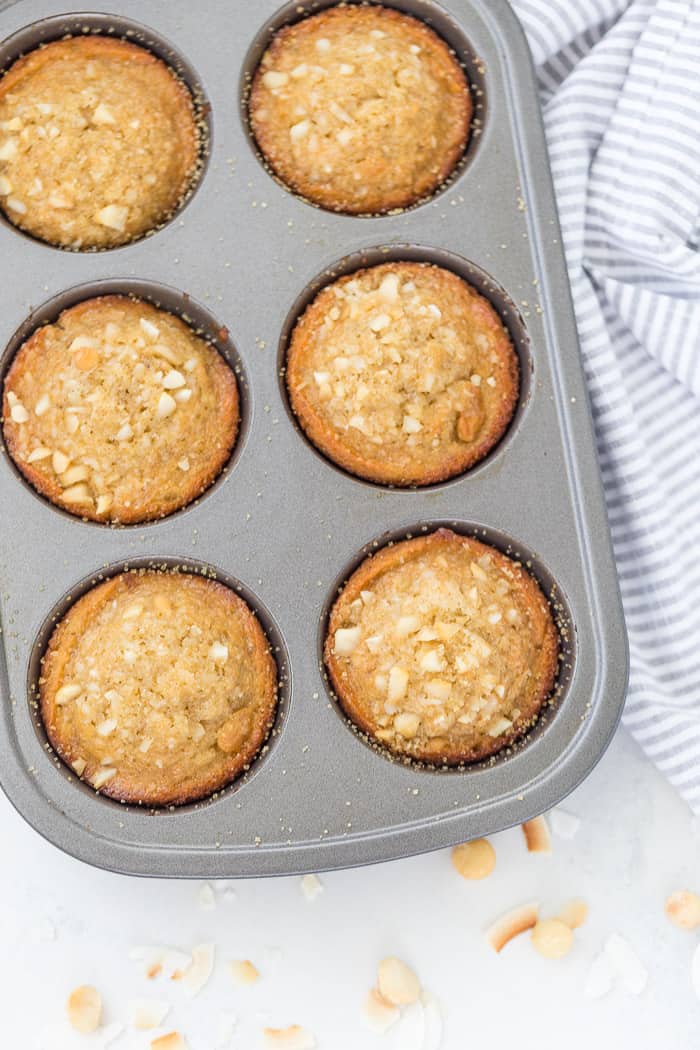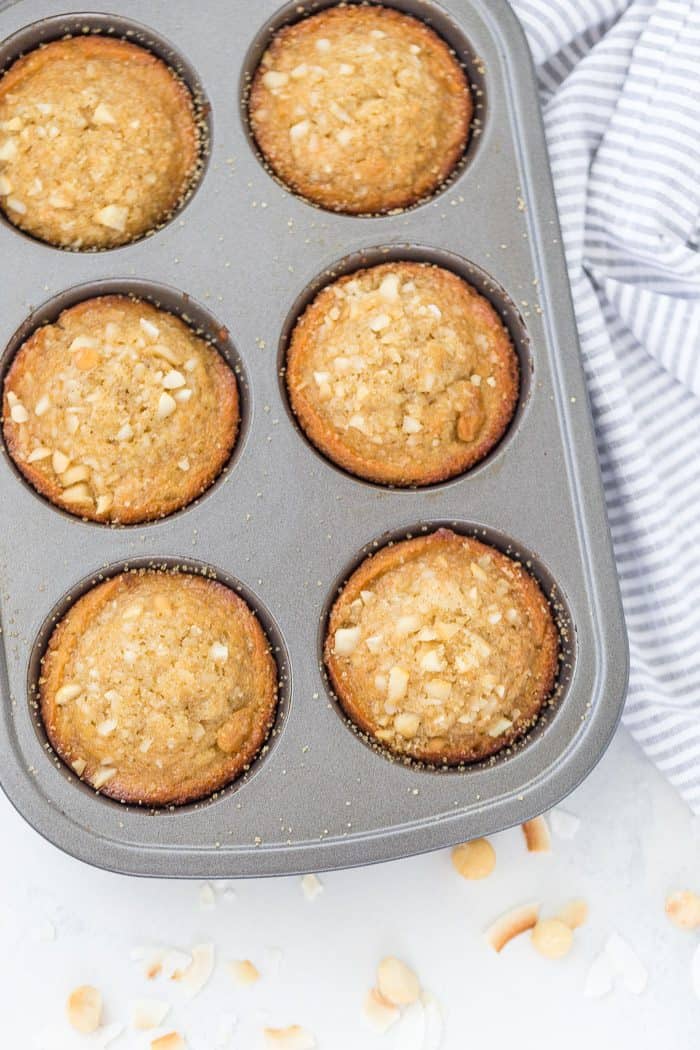 When I said easy, I mean one-bowl mixing and muffins ready in just 30 minutes. For these banana muffins, you will need two very ripe bananas, coconut oil (or vegetable oil) and some nuts for some crunch. Of course, you can customize the batter as much as you like with add-ins. I added some leftover coconut flakes from
these coconut cupcakes
and some macadamia nuts from
these chocolate macadamia cookies
. For that bakery finish, finish the muffins with a sprinkling of sugar.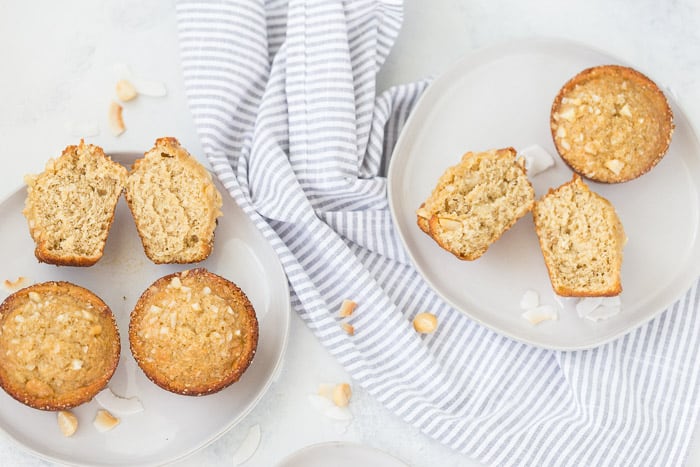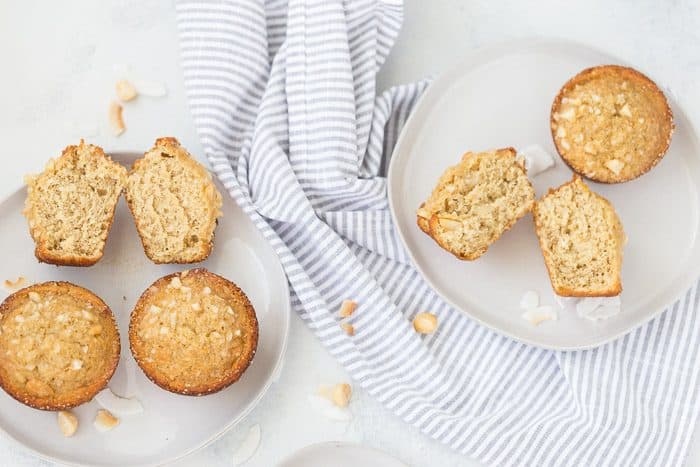 The muffins are extremely moist and full of flavor and just perfect with a cup of coffee or tea. They make for a great mid-afternoon tea snack too 🙂
So if you are like me and avoid breakfast, these banana coconut muffins are for you! This recipe makes 6 jumbo muffins (or 12 regular sized muffins) and you have a week's worth of breakfast. I like freezing half of the muffins to enjoy later in the week.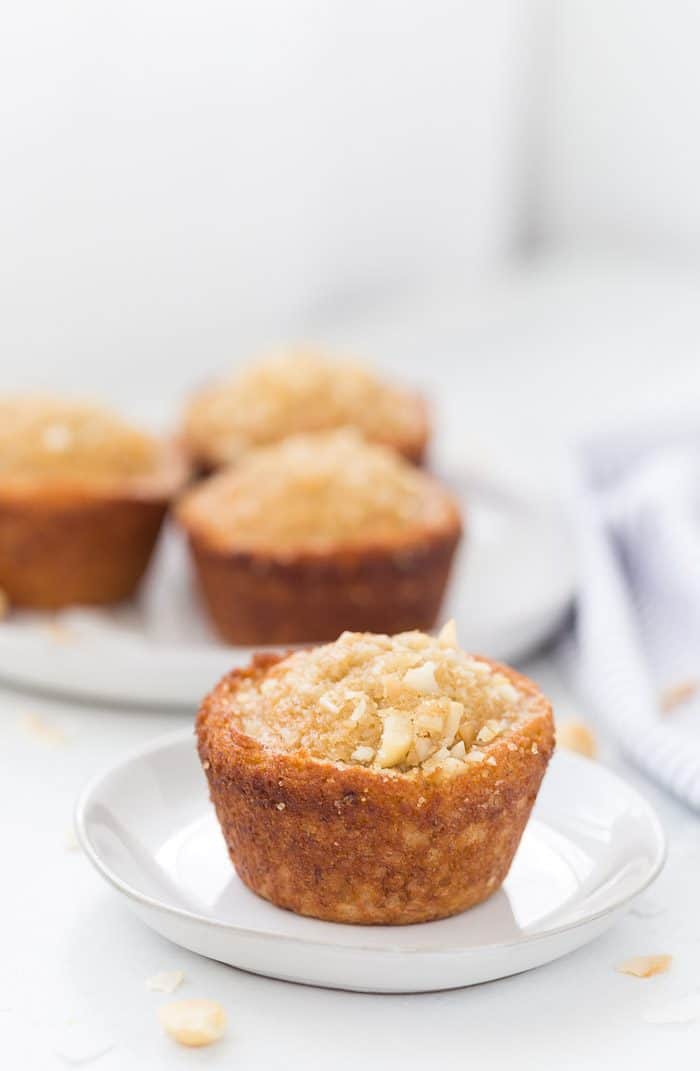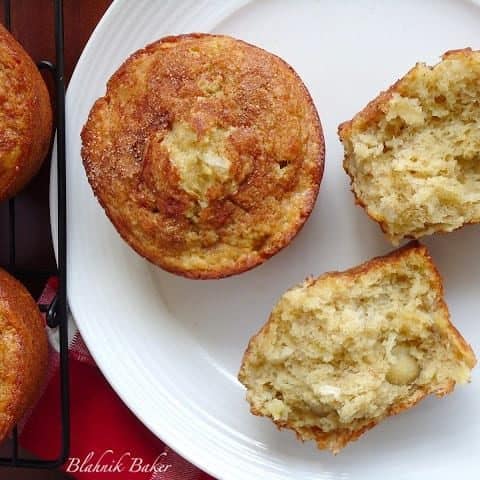 Yield: 6 jumbo muffins
Banana Coconut Macadamia Muffins
These moist and flavorful banana coconut macadamia muffins are easy to whip up and make for great on-the-go breakfasts.
Ingredients
1 cup all-purpose flour
1 teaspoon baking powder
¼ teaspoon baking soda
¼ teaspoon kosher salt
3/4 cup packed brown sugar
2 medium ripe bananas
3 ½ tablespoons melted coconut oil or vegetable oil
¼ cup plain yogurt
1 teaspoon vanilla bean paste
1 large egg
¼ cup sweetened coconut flakes
¼ cup macadamia nuts, chopped
Instructions
Preheat oven to 350 degrees F and grease 6 large muffin tins.
Combine flour, baking powder, baking soda, salt and brown sugar in a bowl.
Mash the bananas and combine with the oil, yogurt, vanilla bean paste and egg in a medium bowl. Add the dry ingredients and stir until combined. Fold in the coconut flakes and macadamia nuts.
Distribute batter into the prepared muffin tin. Optional: Sprinkle top with 2 tablespoon sugar and 1 teaspoon cinnamon (mixed).
Bake for 18-20 minutes until a toothpick inserted into the center of the muffin comes out clean.
Cool on a wire rack.
Store in an airtight container.
Notes
You can make 12 regular muffins as well, just adjust the baking time (about 12-15 minutes).
Adapted from HERE