Breakfast Pizza
A breakfast pizza sporting all your favorite breakfast toppings is a brunch favorite that will please all your guests.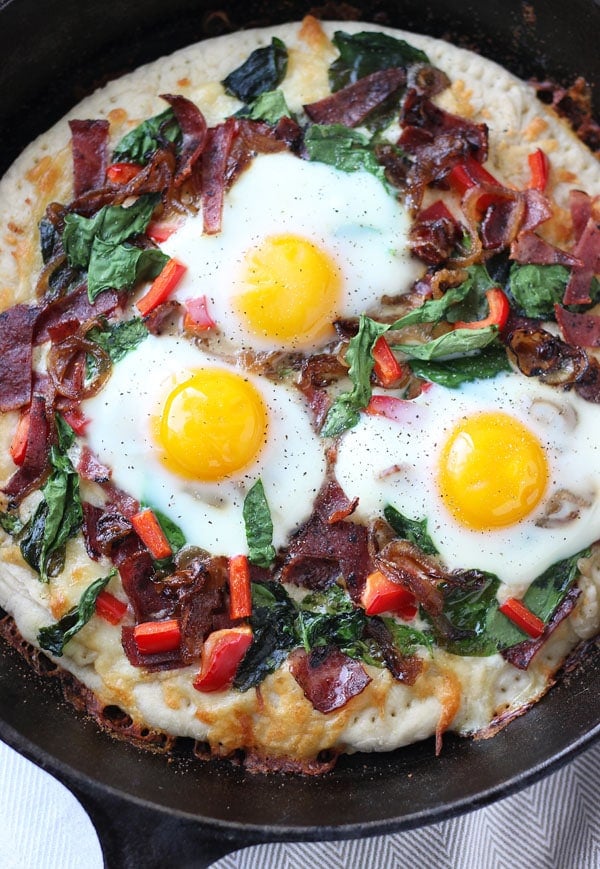 Happy Monday friends! I hope you all had a great weekend. I had an amazing time in New York City this past weekend and I can't wait to share it with you soon. But first, I've been waiting to share this Breakfast Pizza with you like a little kid on Christmas morning. It's freaking amazing!!! You know how you stumble upon a great idea and you just want to scream it at the top of your lungs? Yeah, it's this Breakfast Pizza.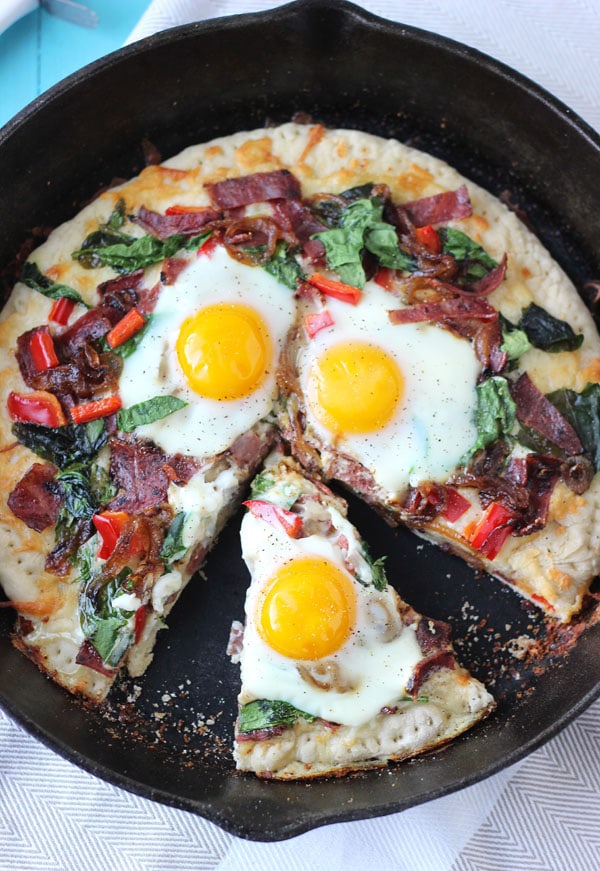 I am sure most of you already know about breakfast pizzas but this is my first time discovering this genius idea. Of course, I enjoy pizza and we make homemade pizza all the time, but for some reason I never thought of trying it for breakfast or with breakfast toppings. It's an easy change from the usual with so many different possibilities for toppings.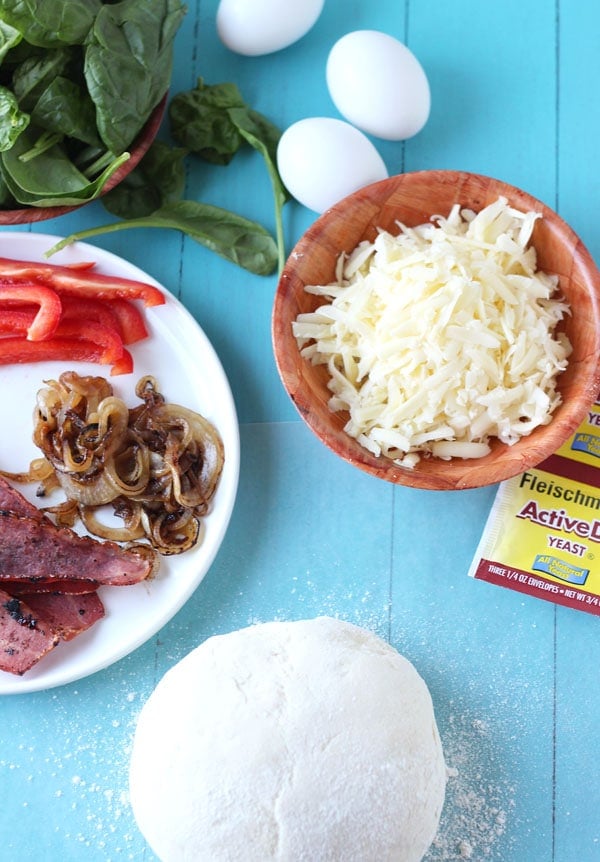 I am not usually a big breakfast fan and always go for the easy grab-and-go things while the hubs is all about sitting down and enjoying the whole she-bang. No one got time for that during the week. But once in a while over the weekend, I slow down and appreciate the value of a good brunch with him 🙂 After a quick morning trip to the flea market recently, I made us this breakfast pizza with a few of our favorite breakfast toppings.
We're lucky and grateful to have the choice to eat light or enjoy a big Sunday brunch, but the reality is, not every family is waking up to food every day.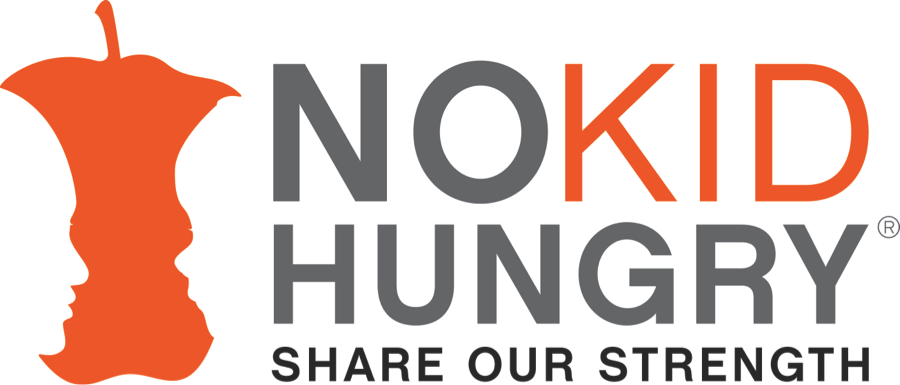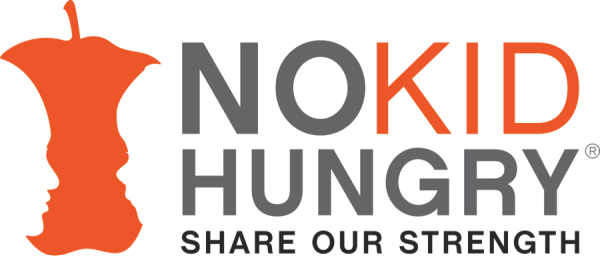 Millions of families and kids are struggling with hunger all across America, which is why Share Our Strength's No Kid Hungry campaign is so important. It's a national fundraising and awareness campaign that focuses on helping children; the ones that are most severely affected by hunger in the U.S.
In support of "No Kid Hungry," Fleischmann's® Yeast is working to Bake A Difference. You can get involved by baking something you love and hosting a bake sale in your area. To find out more, head here to get a free bake sale kit.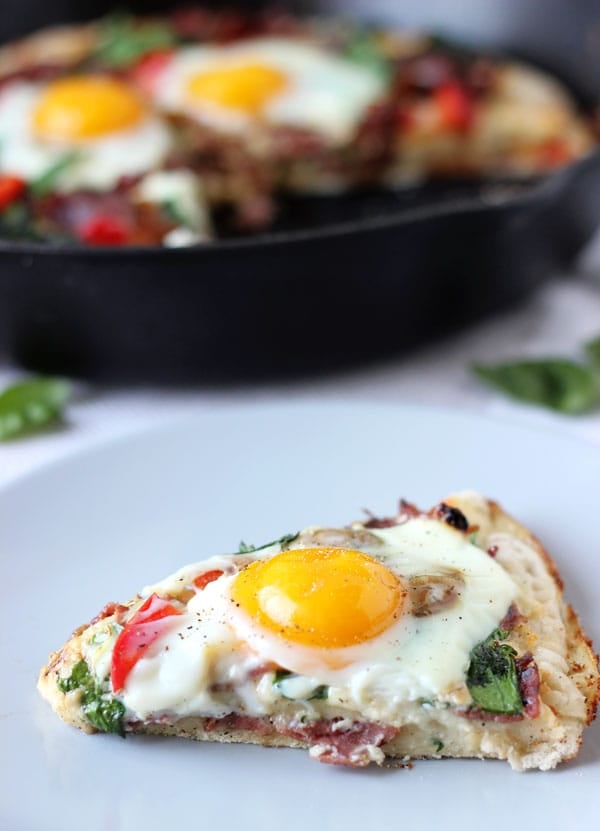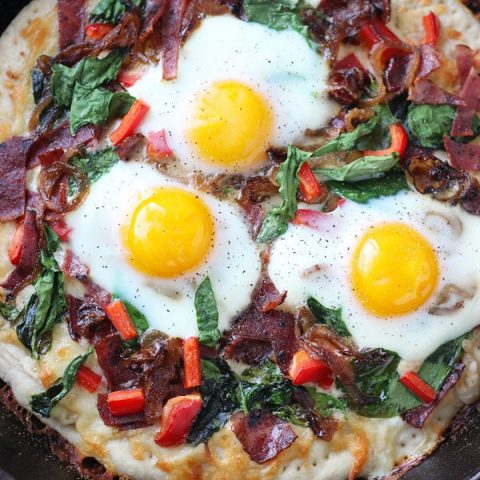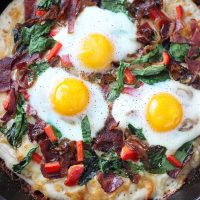 Yield: 1 pizza
Breakfast Pizza
A breakfast pizza sporting all your favorite breakfast toppings is a brunch favorite that will please all your guests.
Ingredients
Crust:
1-3/4 to 2 cups all-purpose flour
1 envelope Fleischmann's® RapidRise Yeast
¾ teaspoon salt
⅔ cup very warm water (120° to 130°F)
1 tablespoon olive oil
Toppings:
1 cup shredded Cheddar cheese
4 ounces bacon
¼ cup red bell peppers, chopped
¼ cup chopped onion, caramelized in 1 teaspoon sugar
3 eggs
½ teaspoon Spice Islands® Fine Grind Black Pepper
½ teaspoon salt
Instructions
In a large bowl, combine 1 cup flour, yeast and salt. Add warm water and oil to the mixture and mix until blended. Gradually add the remaining flour to the mixture to make a soft dough, The pizza dough should form a slightly sticky ball.
On a well-floured surface, knead dough until smooth and elastic, about 4 minutes. Cover dough with a kitchen towel and let rise for 10 minutes.
Meanwhile, assemble pizza toppings. In a medium pan set over medium heat, cook bacon until crispy. Chop and set aside. Spray pan with cooking spray. Sauté onions until tender. Add 1 teaspoon sugar to the onions and cook for an additional minute or two.
Preheat oven to 400 degrees F and set rack to the lowest level. Grease a pizza pan or baking sheet with olive oil. Using floured hands, pat the dough gently into the prepared pizza pan OR roll out dough on a well-floured surfaced into a 12-inch circle. Transfer dough to greased pan. Form a rim by pinching edge of dough; prick surface with a fork.
Bake crust for 8 minutes. Remove from oven and top with cheese. Then add bacon, spinach, peppers and onions. Sprinkle the whole pizza with salt and pepper. Crack the eggs on top of the pizza and place again in oven. Bake for 10-15 minutes until eggs are set and crust is browned.
As a Become a Better Baker Blog Ambassador, this post was sponsored by ACH Foods through their partnership with One2One Network. As always, all opinions are 100% my own. Thank you for supporting the brands that keep me inspired!