Cinnabon Vodka Brunch Punch
Cinnabon vodka and warm spices of the season are used to jazz up this Cinnabon Vodka Brunch Punch! (Note: The pictures in this post were updated Sept 2020 and the recipe revamped.)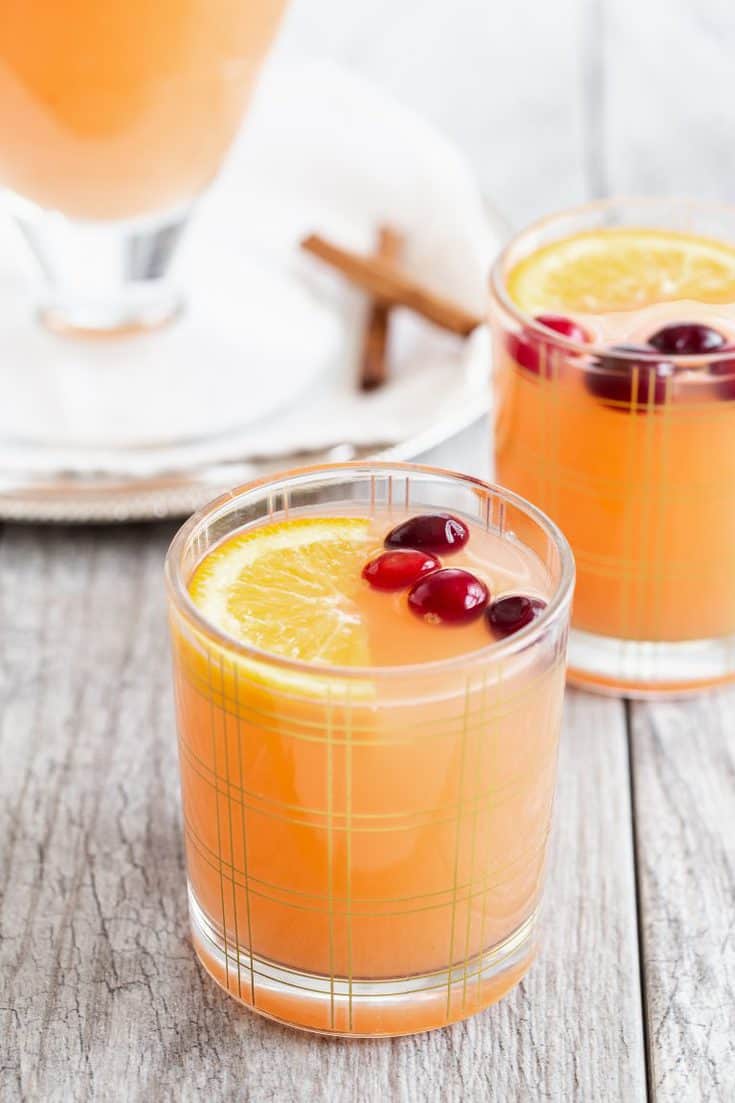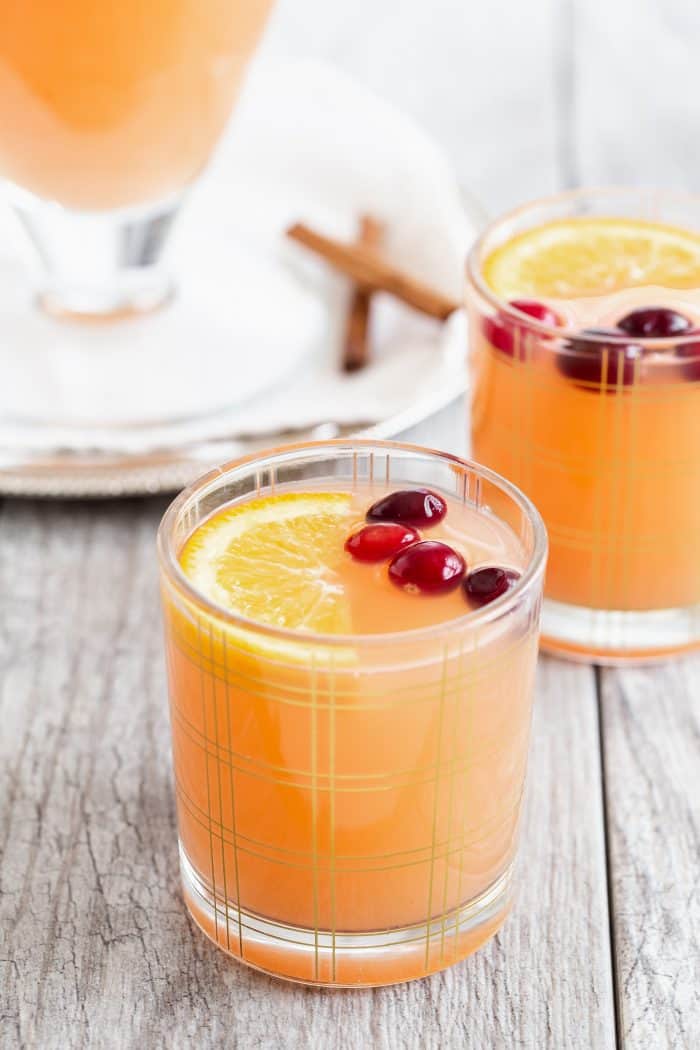 Hey friends, we've come to the end of our cocktail series with Pinnacle Vodka! It's been an amazing summer of delicious and (hopefully) inspiring cocktails and I am so glad you guys have loved this series. I'm thinking we should always have some cocktails around here.
Every occasion deserves a toast in my opinion. Considering my love for fruity drinks, I shared a fair number for different occasions; Girl's Night In, Date Night, or Brunch. Here's what we had: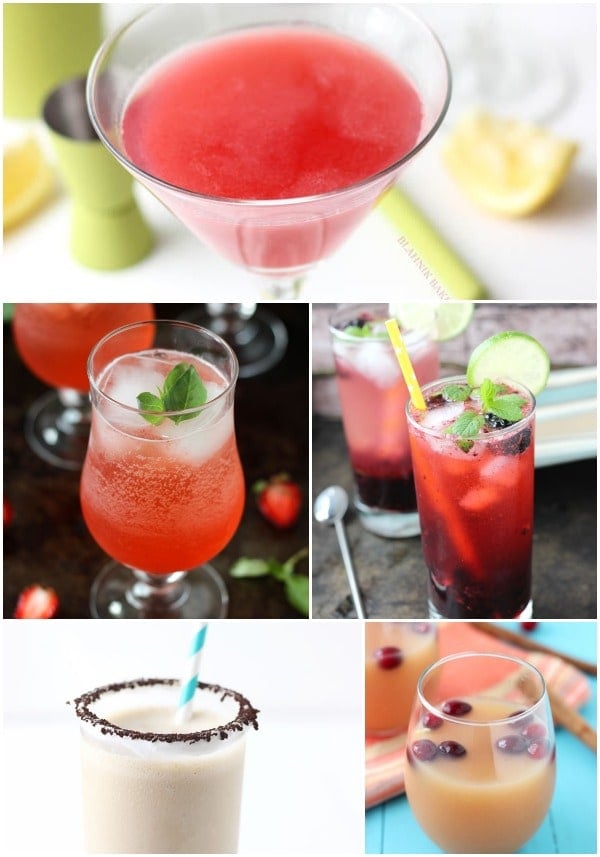 1) Raspberry Rosewater Cocktail – A sweet and aromatic cocktail that was perfect to celebrate the start of summer! But this will be a lovely cocktail all year round.
2) Strawberry Basil Sparkler – remember this refreshingly sparkler? Fruity and date night pretty!
3) Blackberry Lime Mojito – We embraced summer with this mojito bursting with sweet blackberries and fresh lime juice. I know I shouldn't pick favorites but this was one of my favorites.
4) Cinnabon Coffee Milkshake – just irresistible!!
5) Cinnabon Vodka Brunch Punch (today's recipe!)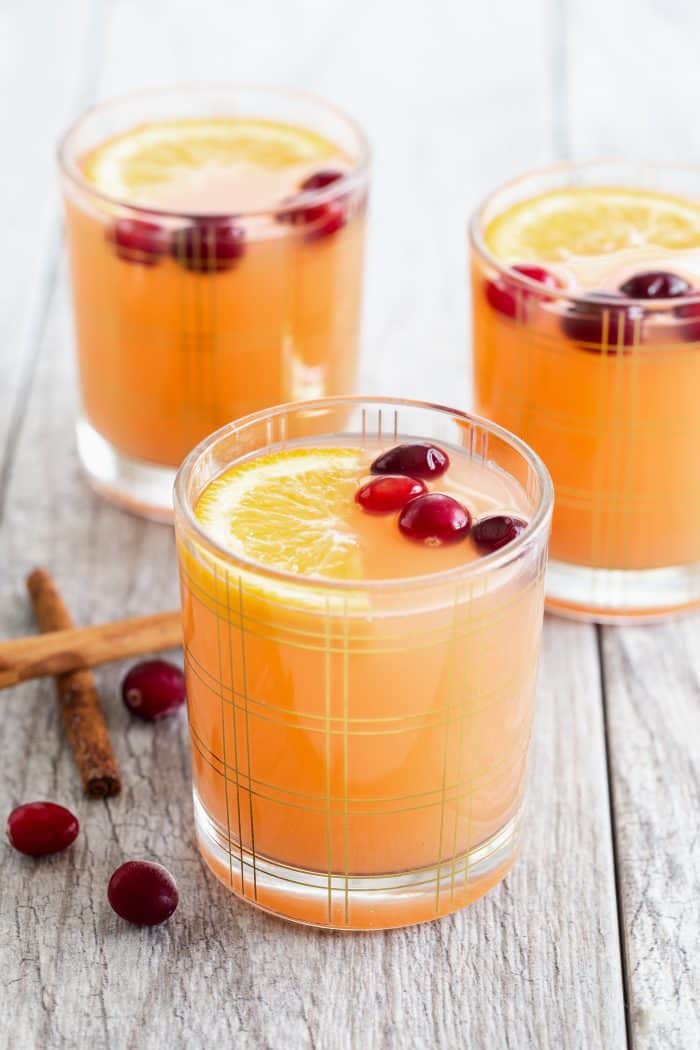 For our final cocktail, I thought we could celebrate the season with a spiced brunch punch. Can you tell I'm in a brunch mood lately? —–> Remember this Breakfast Pizza of your dreams.
Anyhoo, this Cinnabon Vodka Brunch Punch is one of those you want to make in a large batch to entertain. It's easy and needs just a few ingredients you might already have. Freshly squeezed orange juice, cranberry juice, club soda, and Cinnabon Vodka.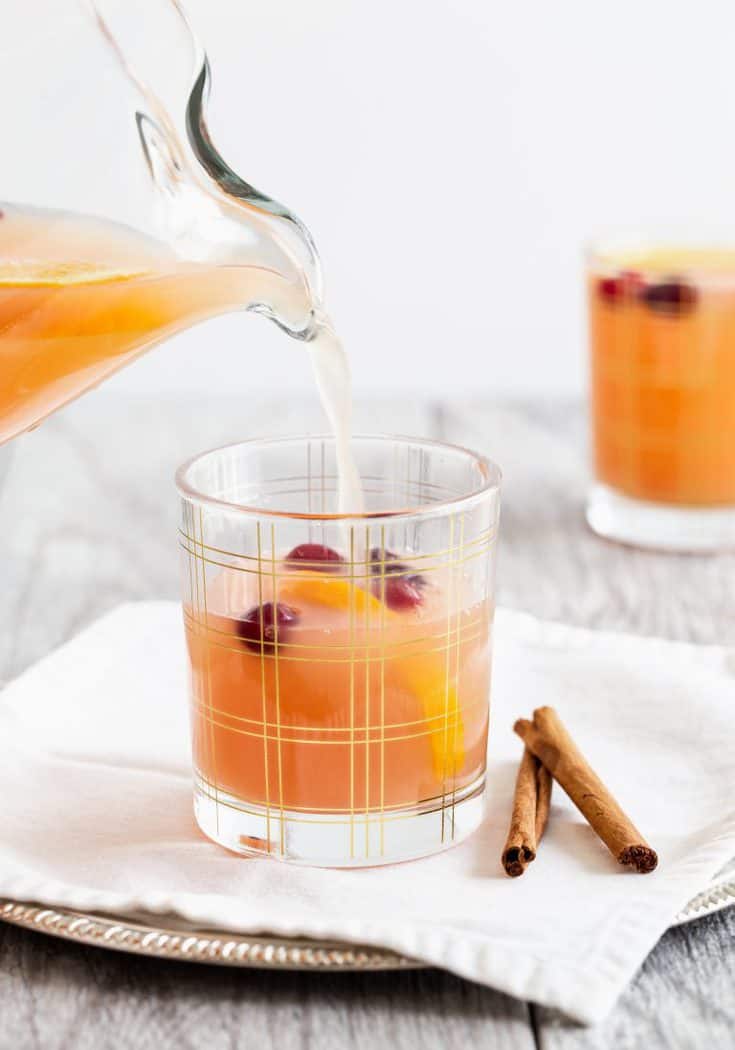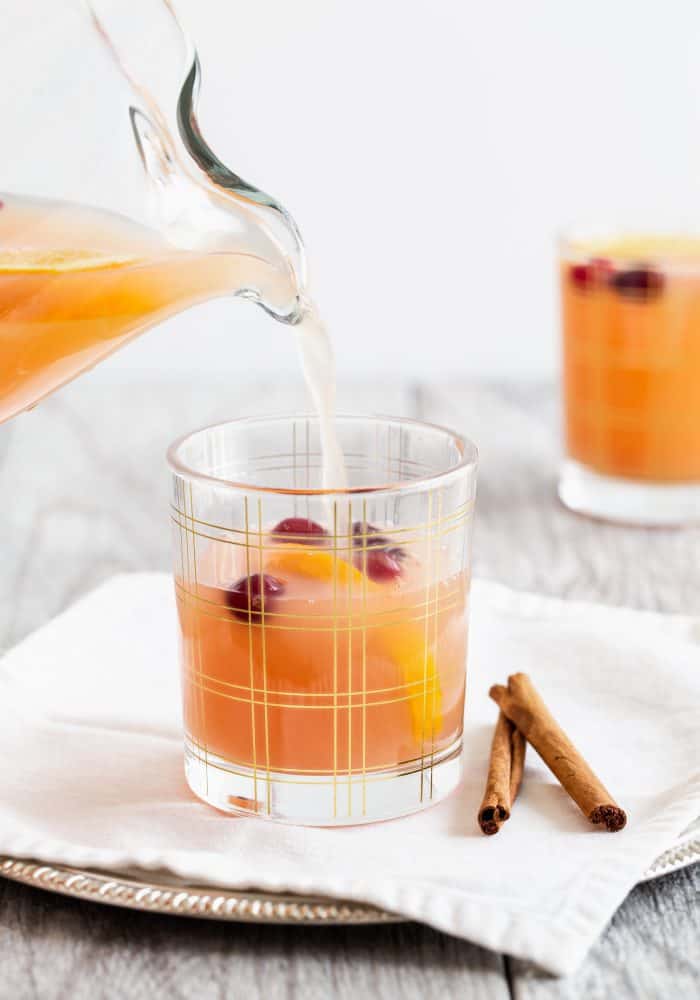 Cinnabon vodka is one of those that is smooth and easy to take a shot with. But at the same time, it is perfect in a cocktail. Since I am a huge cocktail girl, I love adding it to drinks I make in the winter. We all need that extra warmth.
It's deliciously warm and festive at the same time. Add in a few fresh cranberries and serve this punch this holiday season.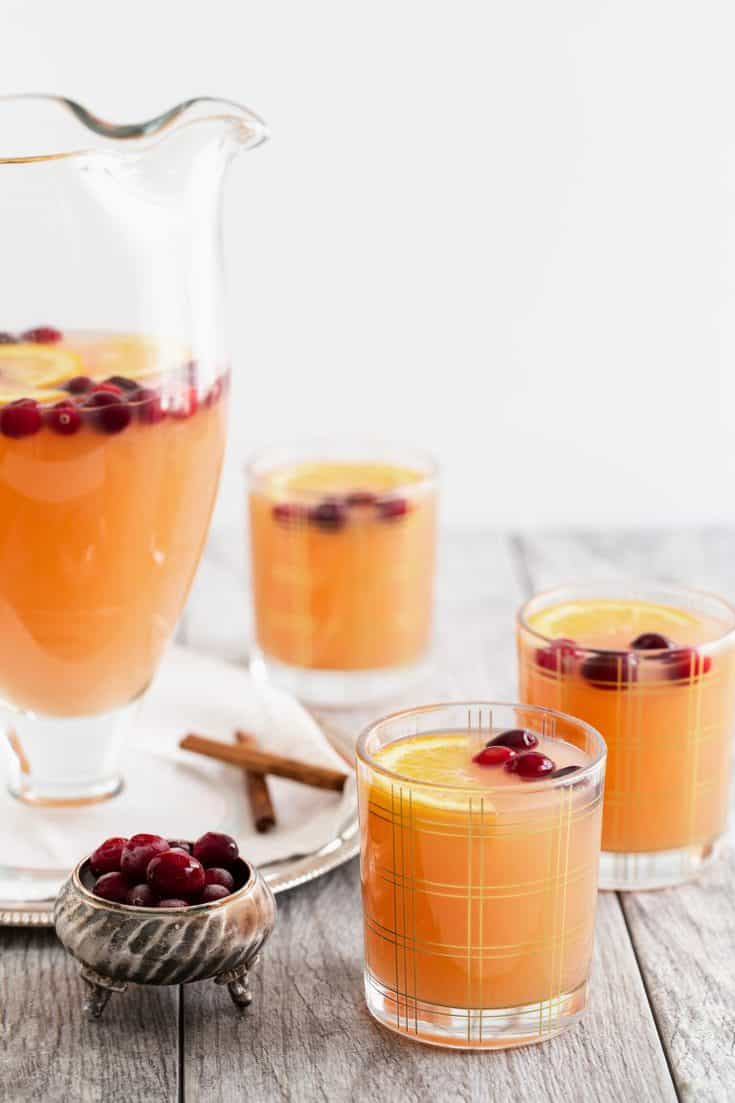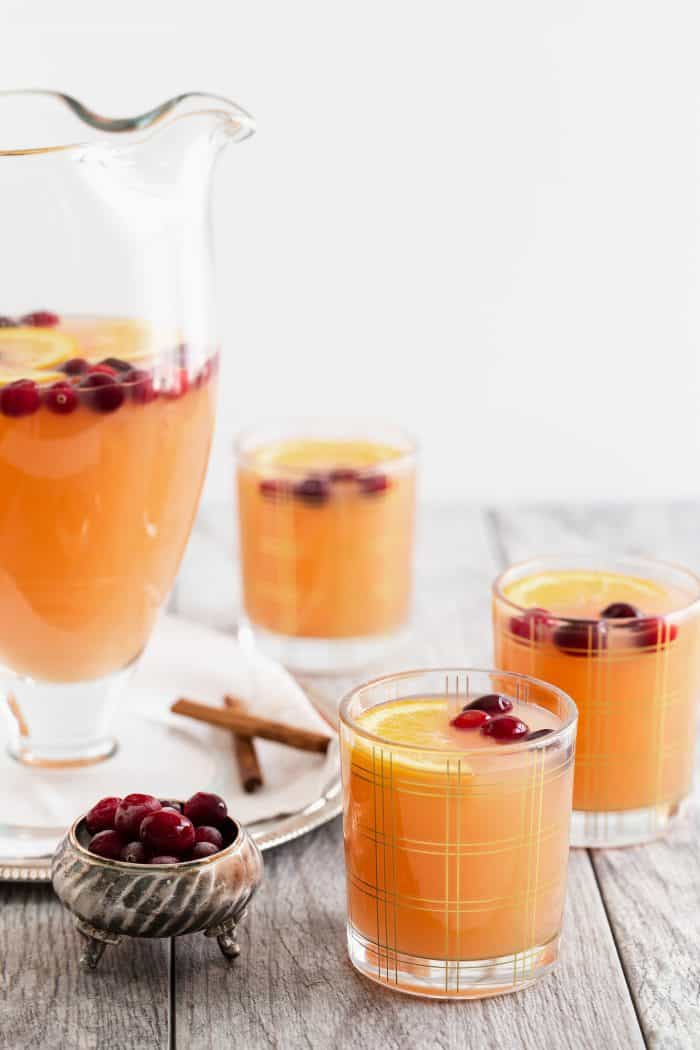 THANK YOU very much for being wonderful friends and allowing me to share with you my Pinnacle Cocktail club moments over the past few months!! DO let me know if you would like to see more cocktail ideas in the future as you know this girl loves sharing recipes YOU would enjoy with your family and loved ones.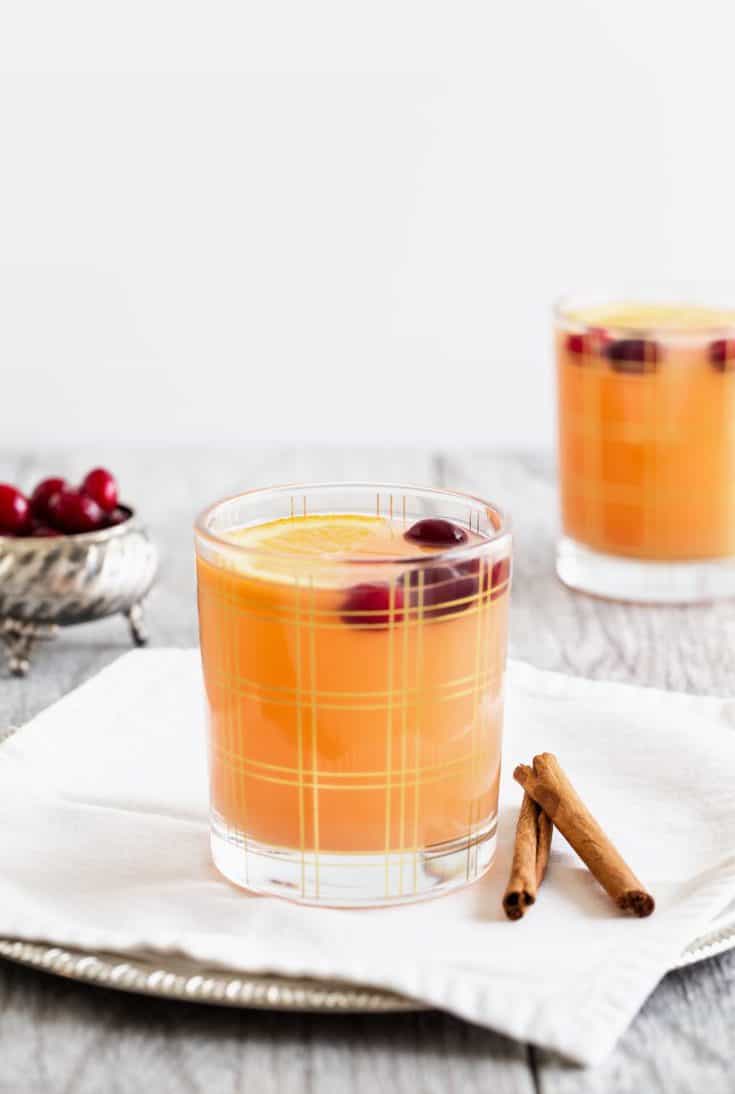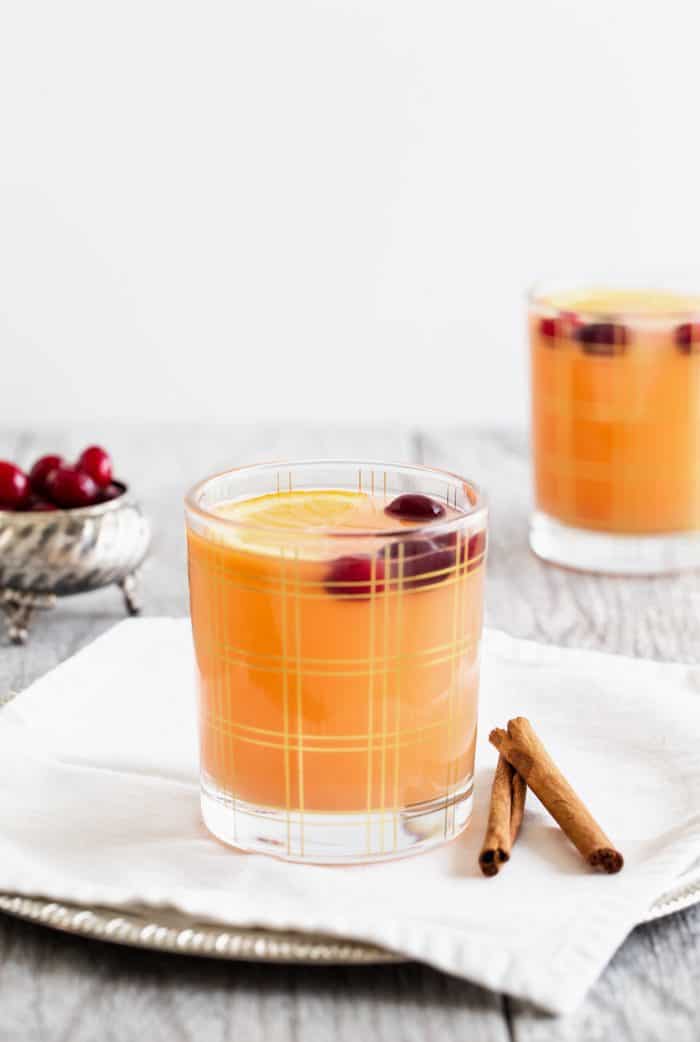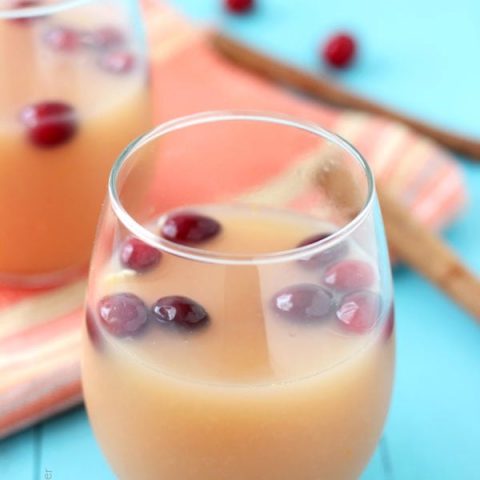 Yield: 12-15 servings
Cinnabon Vodka Brunch Punch
Cinnabon vodka and warm spices of the season are used to jazz up this Cinnabon Vodka Brunch Punch! 
Ingredients
1 orange, zested and sliced
2 Cinnamon Sticks
1 750 ML bottle PInnacle® Cinnabon® Vodka
½ liter bottle of cranberry juice
½ liter of freshly squeezed orange juice
½ liter bottle Club Soda
Fresh Cranberries
Instructions
In a large punch bowl, combine all the ingredients except the club soda. Add some ice and then top off with club soda and fresh cranberries when ready to serve.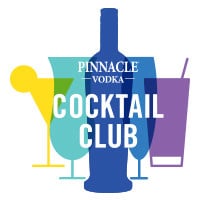 Pinnacle Vodka shakes things up with unexpected experiences and delightful discoveries. Explore with other fun flavors at https://www.pinnaclevodka.com. Also, check us out on Facebook and Twitter. Or find more fun entertaining and drink ideas on our Pinterest page.
Disclosure: Pinnacle® is a registered trademark of Jim Beam Brands Co. and is used with permission. This is a sponsored partnership, with Pinnacle® Vodka, via Mode Media. The information, comments, and ideas expressed on this website are those of the author and do not necessarily reflect the opinions or positions of Jim Beam Brands Co., its affiliated companies, or any of their directors or employees.