Cannoli Cupcakes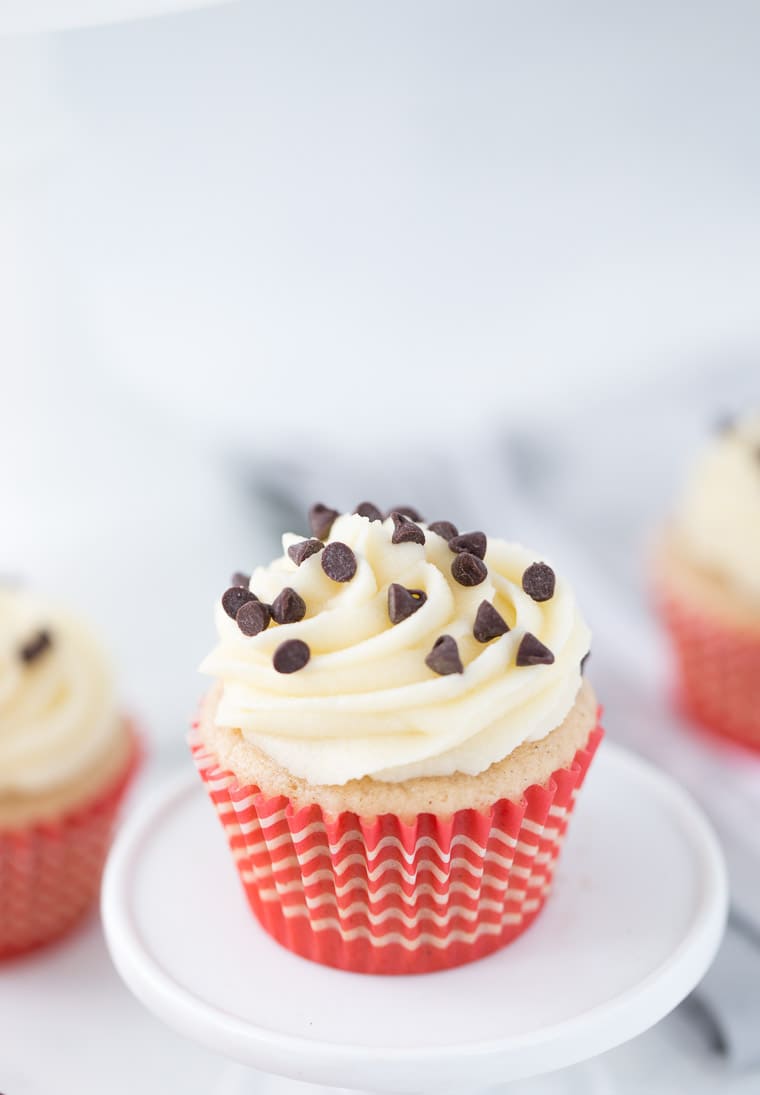 It is a cupcake kind of week here! These chocolate pumpkin cupcakes were a hit on Monday and today I am giving you these cannoli cupcakes that I am 100% sure you will love more than those chocolate cupcakes, if you are not a chocoholic. These cupcakes are truly incredible and yet so simple. The combination of classic flavors in a beautiful small form.
I wish I could take credit for the recipe for these cannoli cupcakes but they are from a new favorite cookbook Simply Beautiful Homemade Cake: Extraordinary Recipes and Easy Decorating Techniques by Lindsay Conchar, founder of Life, Love & Sugar.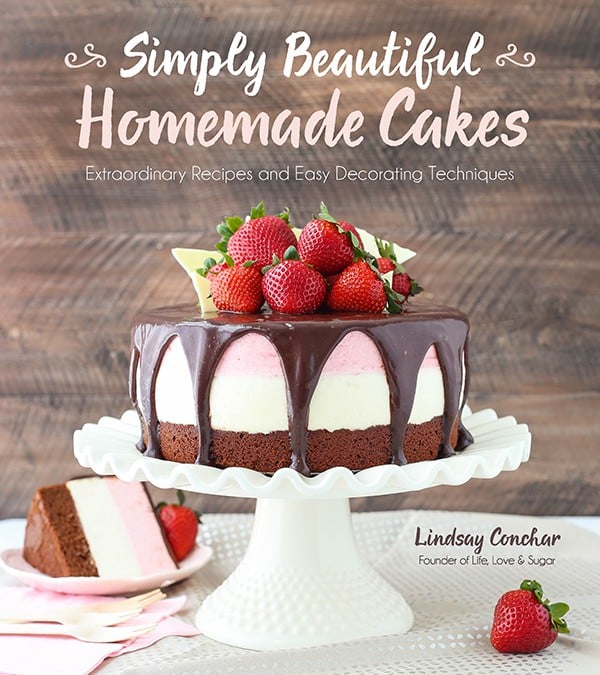 It is 65 mouthwatering recipes that are paired with simple decorating techniques to take your cake to the next level. If you have been wondering how to make gorgeous cupcakes or beautiful cakes, then this is the book for you. If you are a cake lover, then you know you should have this book.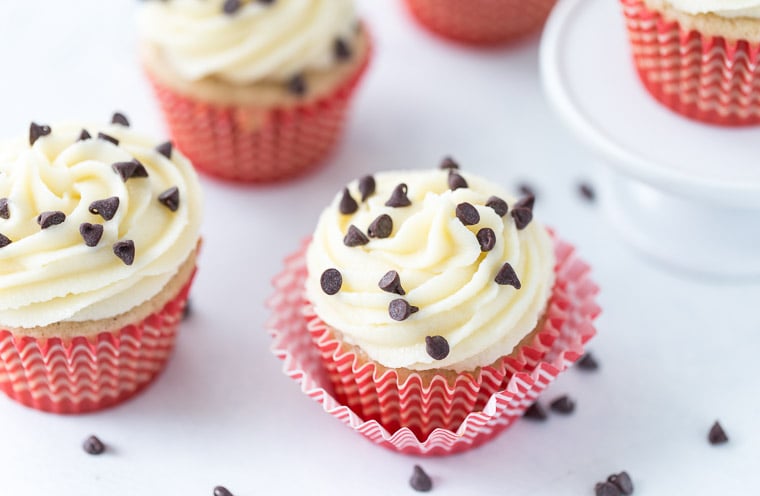 The recipes are all popular flavors like Mint Chocolate Brownie Cheesecake, Orange Cream Cake and these Cannoli Cupcakes. I love cannoli and when I saw this recipe in the book, I had to try it. I am a fan of turning favorite desserts into cupcake form.
These cupcakes are lightly sweet, light and have a slight touch of cinnamon. They have all the flavors of the traditional dessert and will soon become a favorite. Just like Simply Beautiful Homemade Cake, it will become a staple in your kitchen.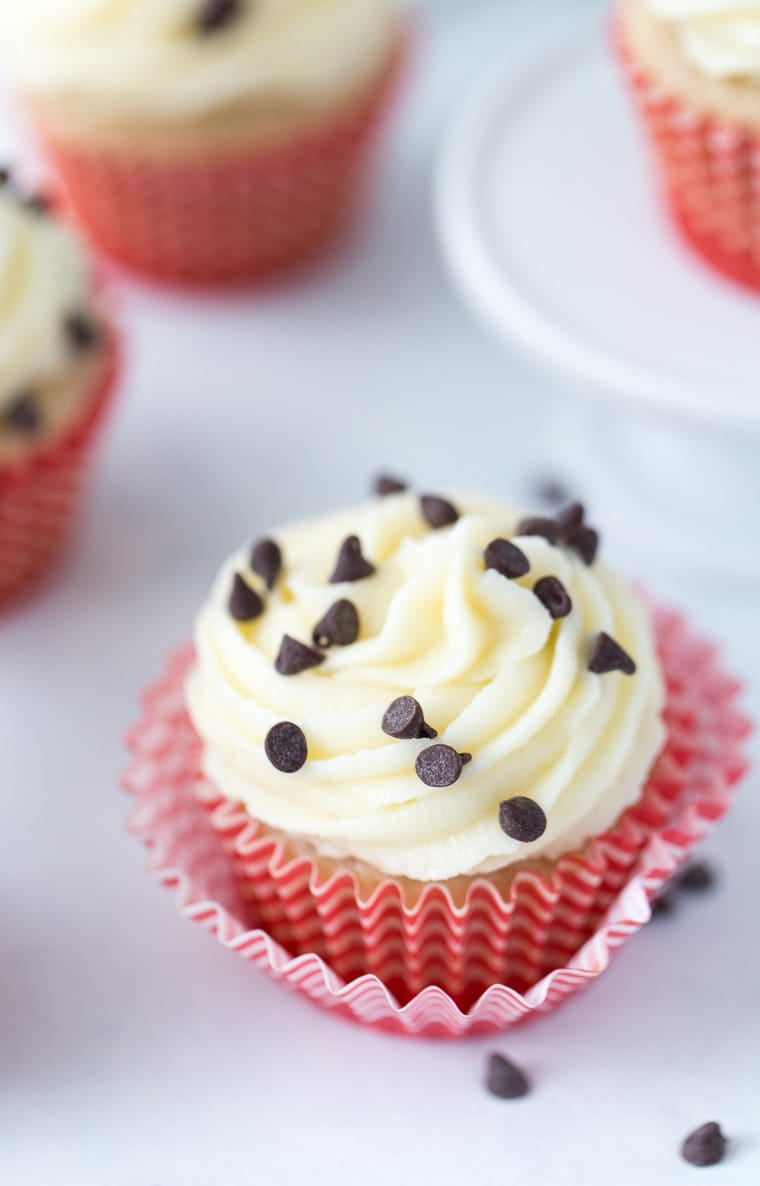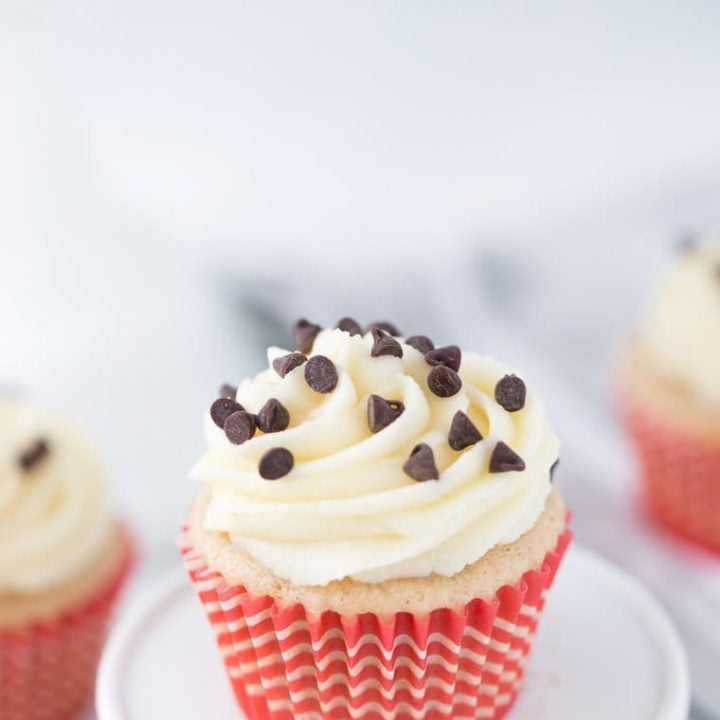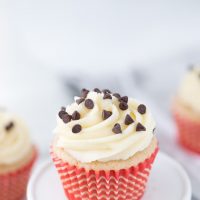 Yield: 12-14 cupcakes
Cannoli Cupcakes
Additional Time
25 minutes
Total Time
1 hour
12 minutes
Ingredients
For Cupcakes:
6 tablespoons unsalted butter, softened at room temperature
1/2 cup granulated sugar
1/4 cup light brown sugar
6 tablespoon sour cream, at room temperature
1 1/2 teaspoons pure vanilla extract
3 large egg whites, room temperature
1 1/4 cups all-purpose flour
2 teaspoon baking powder
3/4 teaspoon ground cinnamon
1/4 teaspoon salt
6 tablespoons milk
2 tablespoons water
For Cannoli Frosting:
2 cups mascarpone cheese, room temperature
2 cups powdered sugar
1 teaspoon vanilla extract
Mini chocolate chips
Instructions
Preheat oven to 350 degrees F and prepare a cupcake pan with cupcake liners.
In a large mixer bowl, cream the butter and sugars together until light and creamy, about 3-4 minutes. Add the sour cream and vanilla extract and mix until well combined. Add the egg whites, one at a time, and mix until combined. Scrape down the sides of the bowl as needed.
In a small bowl, whisk together the baking powder, cinnamon and salt. In a small measuring cup, whisk together the milk and water. Alternatively add the flour and milk to the batter, mixing well after each addition, beginning and ending with the flour. Mix until well incorporated.
Fill the cupcake liners about halfway with batter. Bake the cupcakes for 15-17 minutes or until a toothpick inserted into the center comes out clean. Let cupcakes cool in the pan for 2-3 minutes the transfer to a cooling rack to cool completely.
For the frosting, beat the mascarpone cheese, powdered sugar and vanilla extract together on medium-low speed until smooth. Be careful not to overbeat as the mascarpone can get thin and watery.
Frost cupcakes with Wilton Tip 1M or Ateco 844. Top with chocolate chips.
Some affiliates links included.