Throwback Bites – Salted Caramel Sauce Recipes
With over 350+ recipes on the blog, I'm highlighting a few oldies but goodies in a new series, Throwback Blahnik Bites. You will be able to revisit these reader favorites!! Each collection will feature a theme like today's roundup using my favorite homemade caramel sauce recipe.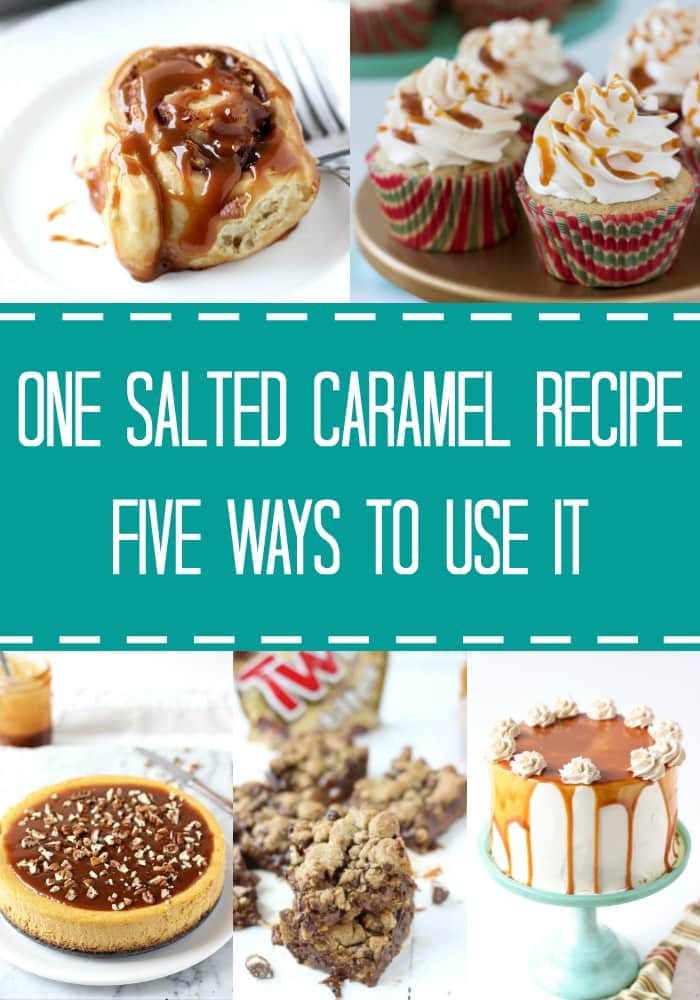 In 2014, I made a Spiced Apple Cake with Salted Caramel Frosting and it was a hit! Since then, I've used that same salted caramel sauce recipe in many other creations. It always adds a smokey, comforting flavor to any dessert. It is the perfect caramel sauce for fall.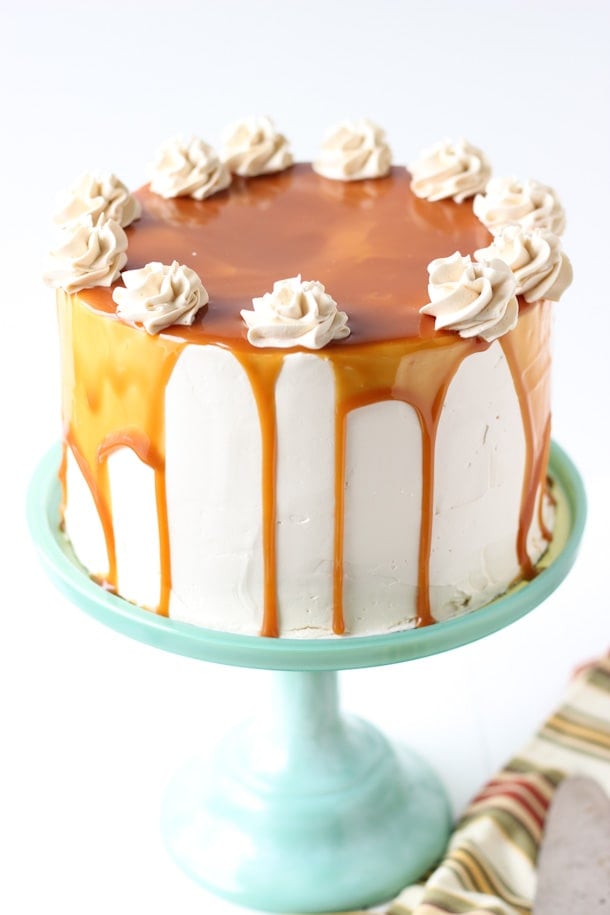 This is where it all began. My Spiced Apple Cake with Salted Caramel Frosting and a smokey salted caramel sauce topping. It's like having a caramel apple in a slice of soft, creamy cake. It's simply divine!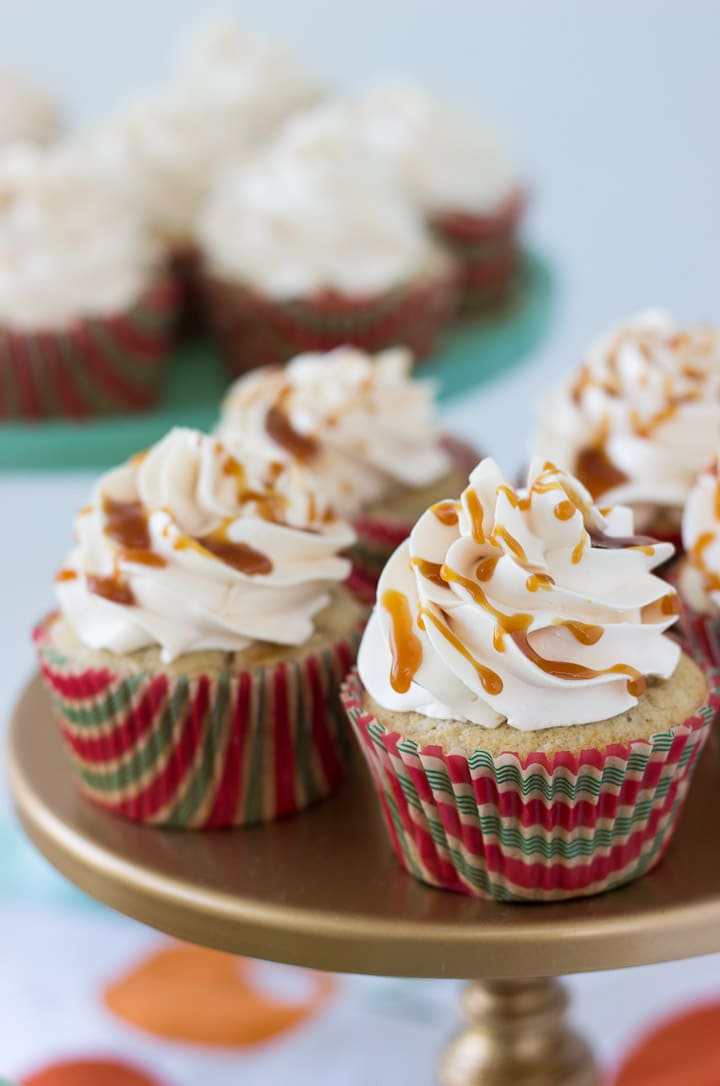 These Salted Caramel Apple Cupcakes followed. They take the spiced apple cake to a new level, with perfectly spiced apple cake, and topped with Swiss meringue buttercream frosting and of course, our favorite salted caramel sauce.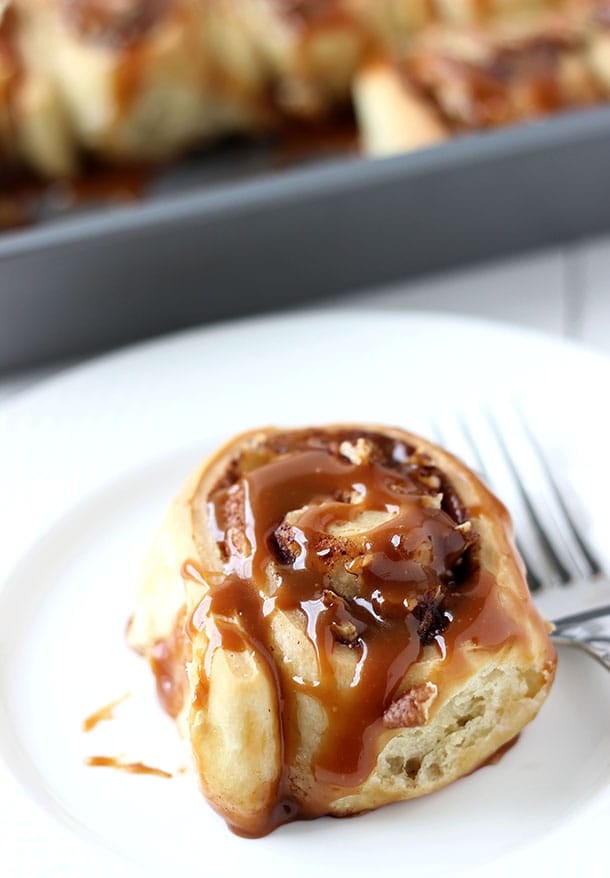 But before I get too far ahead of myself (so easy with all of these amazing treats!) – I also made these Salted Caramel Apple Cinnamon Rolls. Simply the perfect pre-holiday breakfast.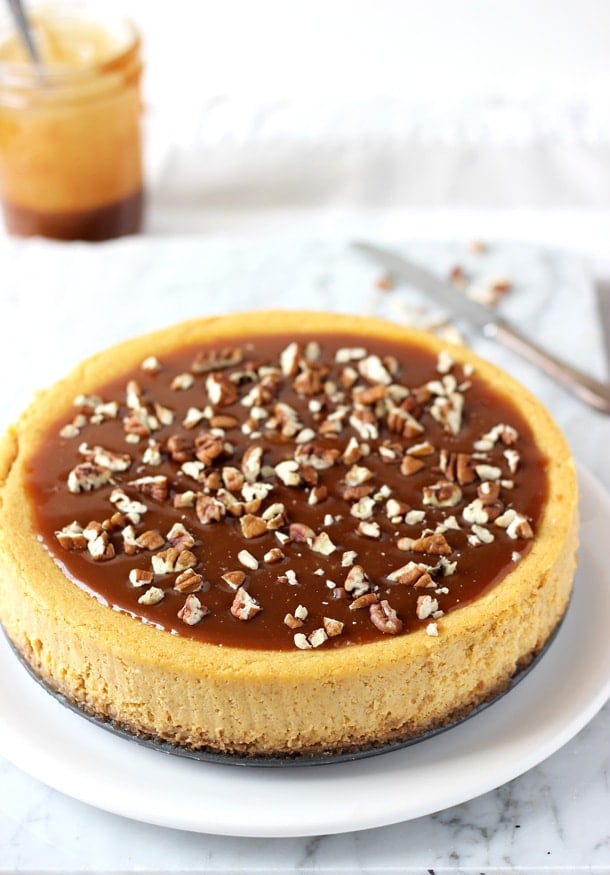 If you're looking for a healthy option with caramel sauce, I'm sorry to tell you that this Pumpkin Pecan Cheesecake with Salted Caramel Sauce won't fit that bill, but it is a decadent dessert that will wow your guests this holiday season.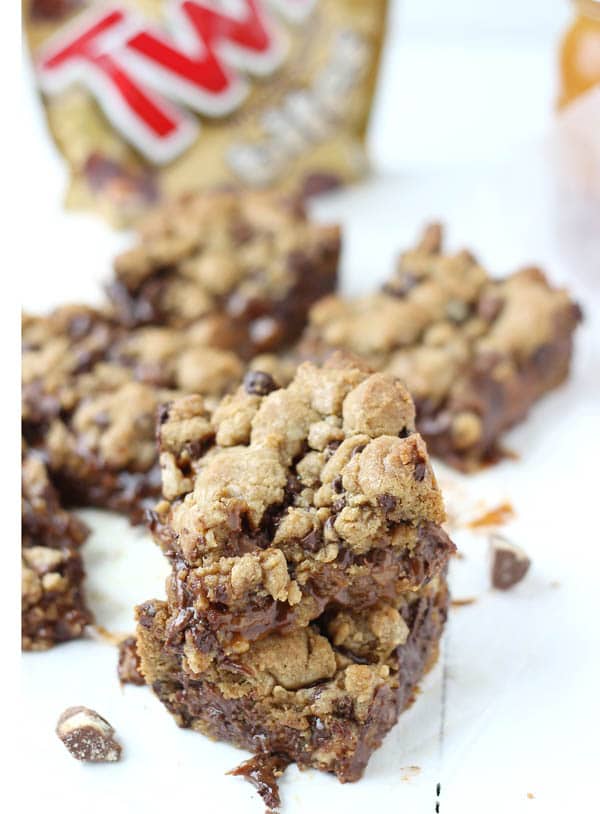 Lastly (but surely not the least), I throw this one in for the Twix fans out there. These Salted Caramel Twix Cookie Bars are the perfect way to wind down at the end of a long week. You deserve a little bit of chocolate and ooey, gooey caramel.
Be sure to check out the rest of my caramel inspired recipes.