Chocolate Pumpkin Cupcakes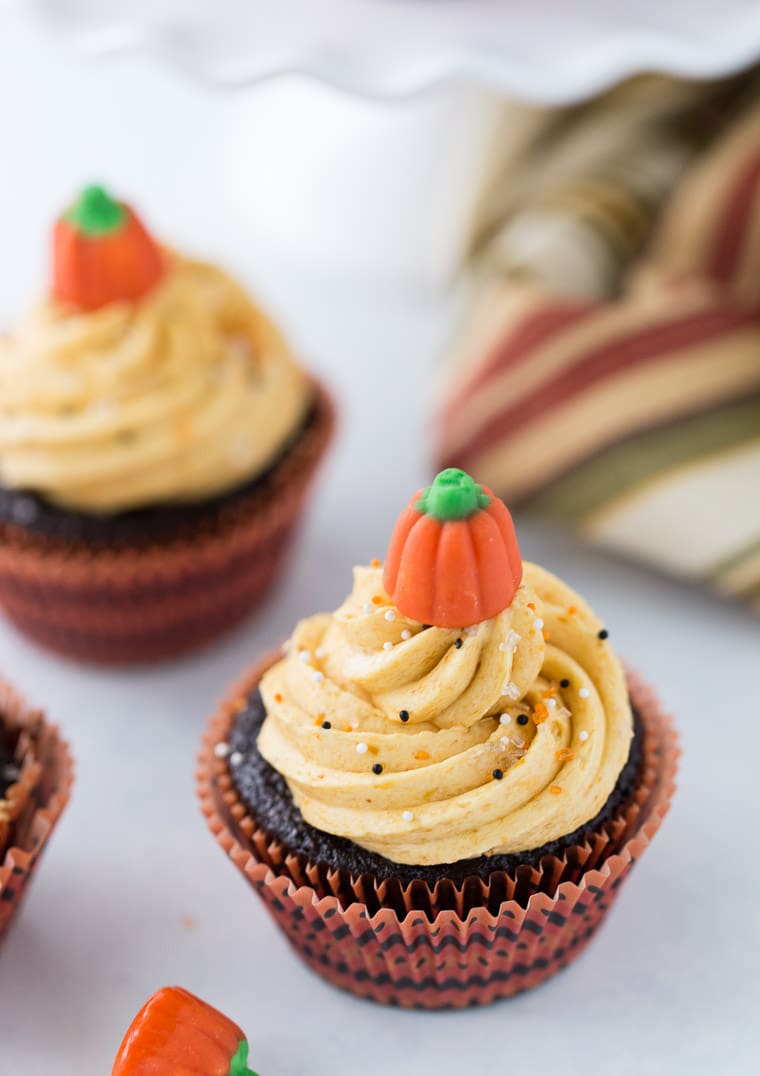 Happy Halloween!! I bring you easy, delicious chocolate pumpkin cupcakes today for the celebrations, in case you are in need of last minute recipe ideas.
Do you guys have any spooky plans?? This will be our first year going trick-o-treating and I am surprisingly excited to go out with Elliott. Probably more so than he is as he has no idea what is going on at 15 months. He is skeptical about why he has to wear a strange outfit the past week. He had one halloween party at a friend's house last weekend and he was having a lot of fun running around in his Flash costume.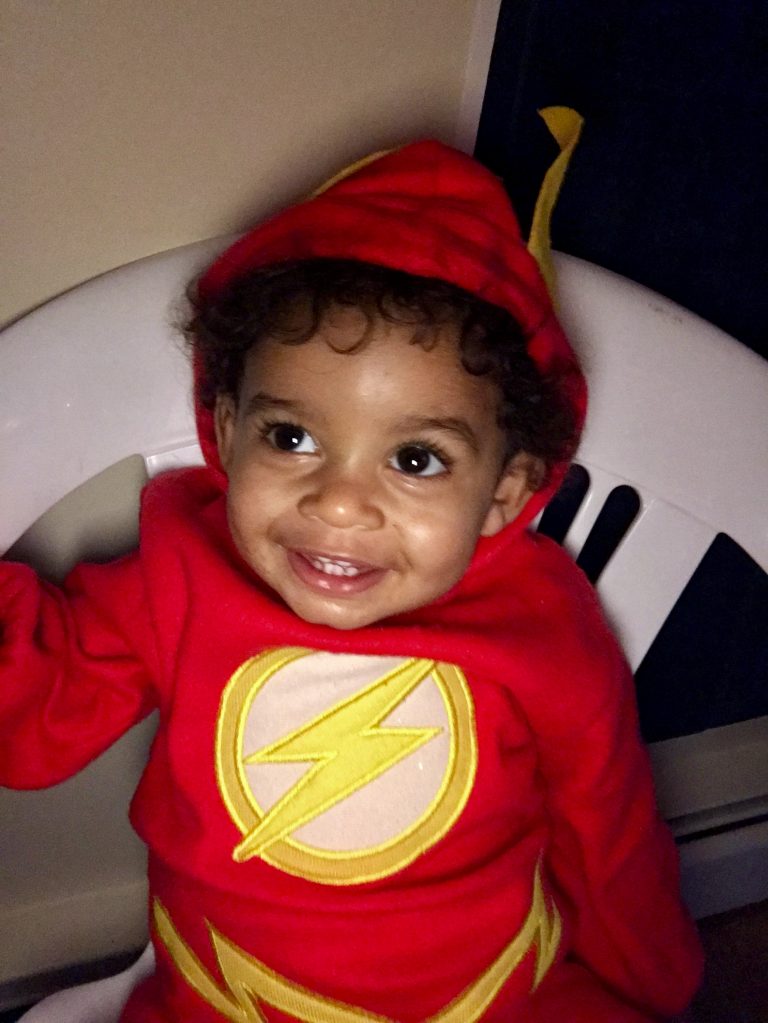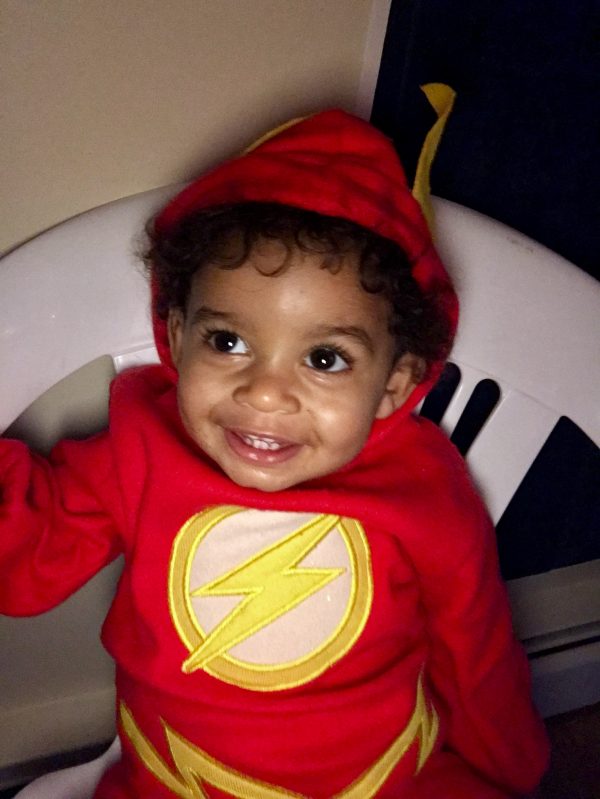 Mr. J and I are going as Batman and Wonder Woman (respectively) to complete our Justice League family (Yes, we are nerds!!). I have no idea why I am so excited but probably because we will be having these chocolate pumpkin cupcakes and other treats with some friends.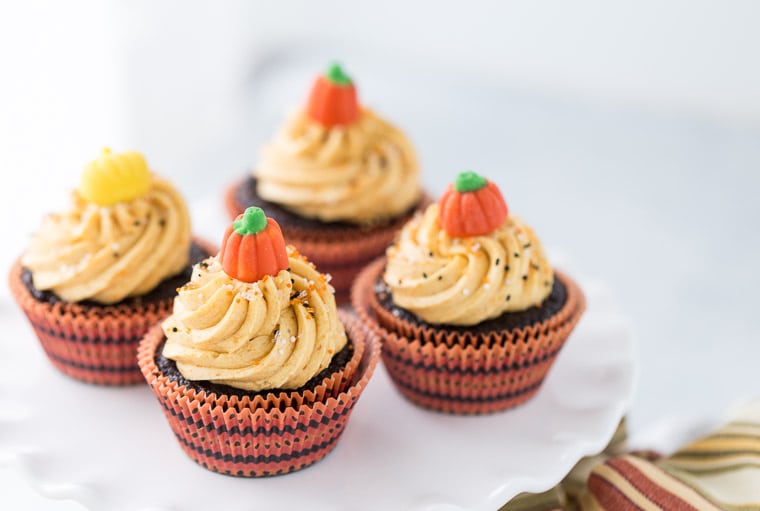 I actually made these cupcakes a few weeks ago when I had left over pumpkin pie filling from these pumpkin pie trifles. It was a great way to use the pumpkin pie filling in a frosting. The cupcakes are my usual go-to chocolate cupcake recipe – decadent, moist and delicious. Then topped with a smooth, sweet pumpkin pie filling frosting. The combination of chocolate and pumpkin is always so heavenly and these cupcakes do not disappoint. They will be perfect for your Halloween celebrations but also great for Thanksgiving as we get closer to that over the next few weeks.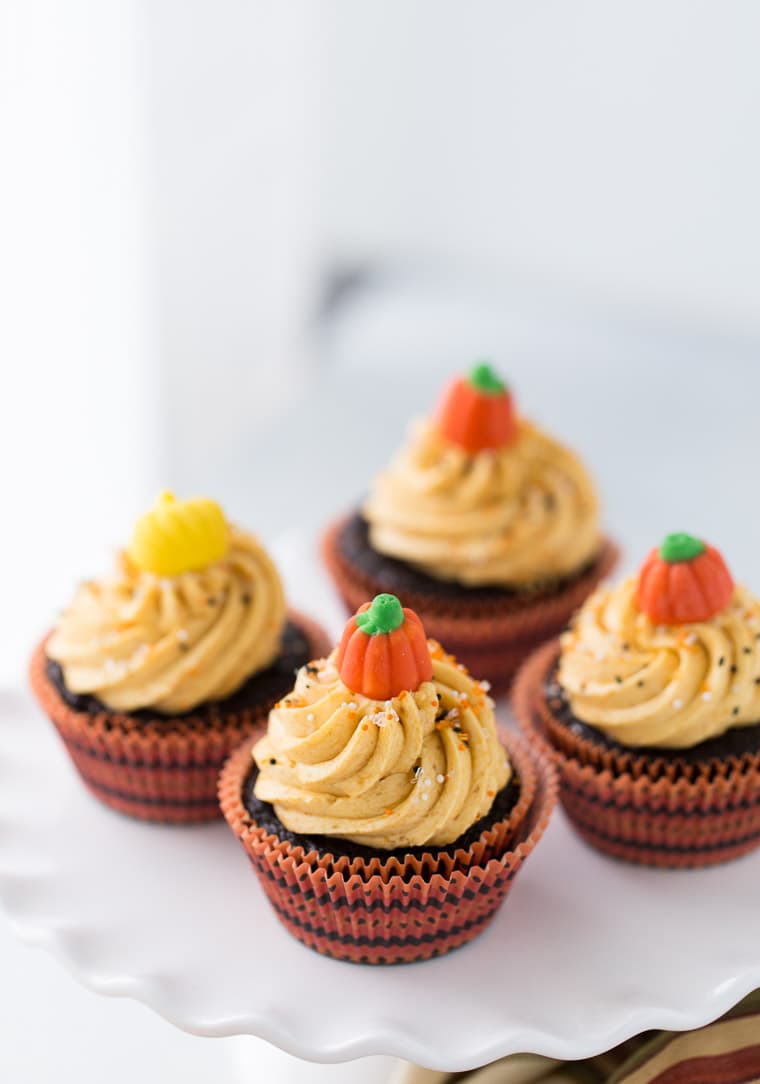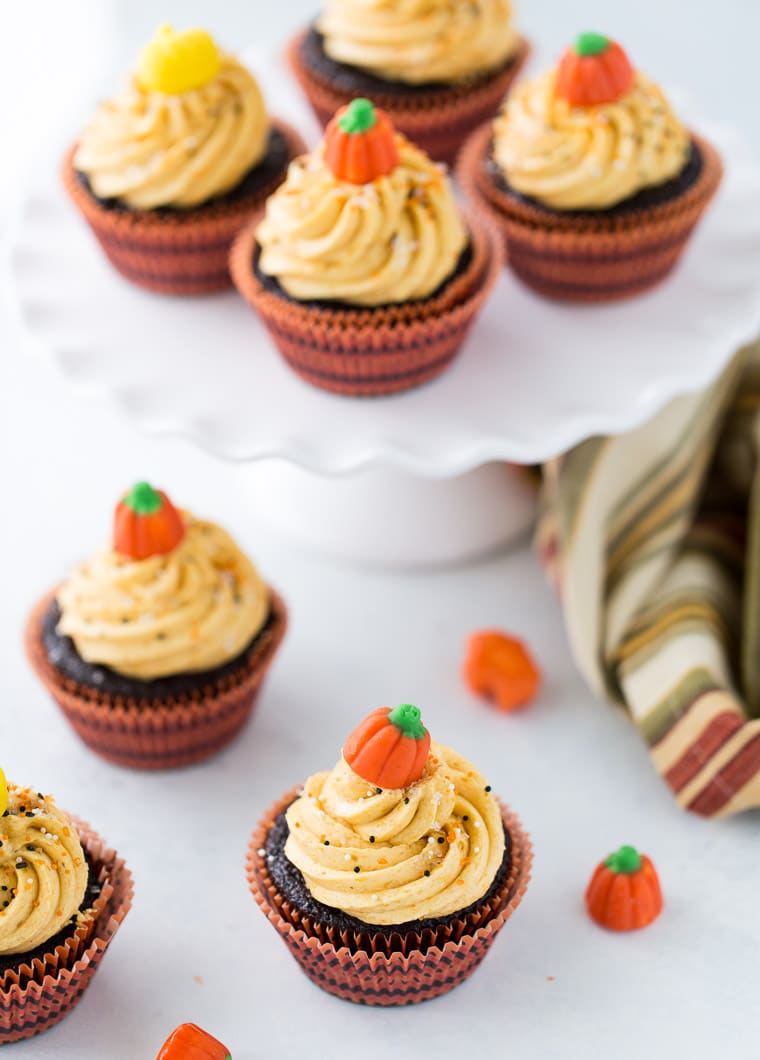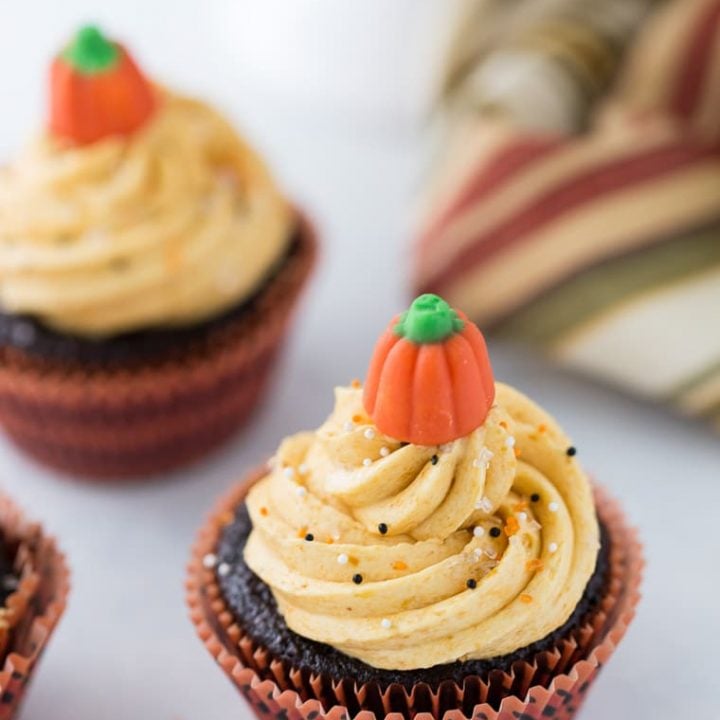 Yield: 12-15 cupcakes
Chocolate Pumpkin Cupcakes
Ingredients
Chocolate Cupcakes
1 cup all-purpose flour
1 cup sugar
⅓ cup Cocoa powder (I used Ghirardelli)
1 teaspoon baking soda
½ teaspoon baking powder
½ teaspoon salt
1 egg, at room temperature
½ cup buttermilk, at room temperature
½ cup strong black coffee, hot
¼ cup vegetable oil
1½ teaspoons vanilla extract
Pumpkin Pie Filling:
1 cup (2 sticks) unsalted butter, at room temperature
4 ounces cream cheese, room temperature
2-3 cups confectioners' sugar, sifted
Pinch of salt
2-3 tablespoons heavy cream, if needed
Instructions
For the Cupcakes:
Preheat oven to 350degrees F. Line muffin tins with cupcake liners.
Sift together all the dry ingredients in the bowl of an electric mixer.
In a medium bowl, combine all the wet ingredients using a whisk.
Mix the dry ingredients on low speed for 1 minute. Stop the mixer and add the wet ingredients. Mix for 2 minutes on medium speed and scrape the sides and bottom of bowl. Mix for additional minute on medium speed.
The batter will be thin. Divide the batter evenly between the liners. Bake cupcakes for 12-15 minutes or until a toothpick inserted comes out almost clean.
Cool cupcakes on wire racks completely. Meanwhile you could start on the frosting.
For Frosting:
Whip butter and cream cheese on medium speed for about 2-3 minutes in the bowl of a stand mixer fitted with the paddle attachment until light and creamy. Add the pumpkin pie filling and beat in. Then add the powdered sugar, vanilla extract, salt and heavy cream and mix on low for 1 minute until combined. Increase speed to medium-high and whip for 2-3 minutes.
Frost cupcakes and serve immediately.