Pumpkin Pie Triffles
I am sharing this recipe in partnership with Krusteaz, for whom I am proud to be a brand ambassador. As always, all opinions are 100% mine.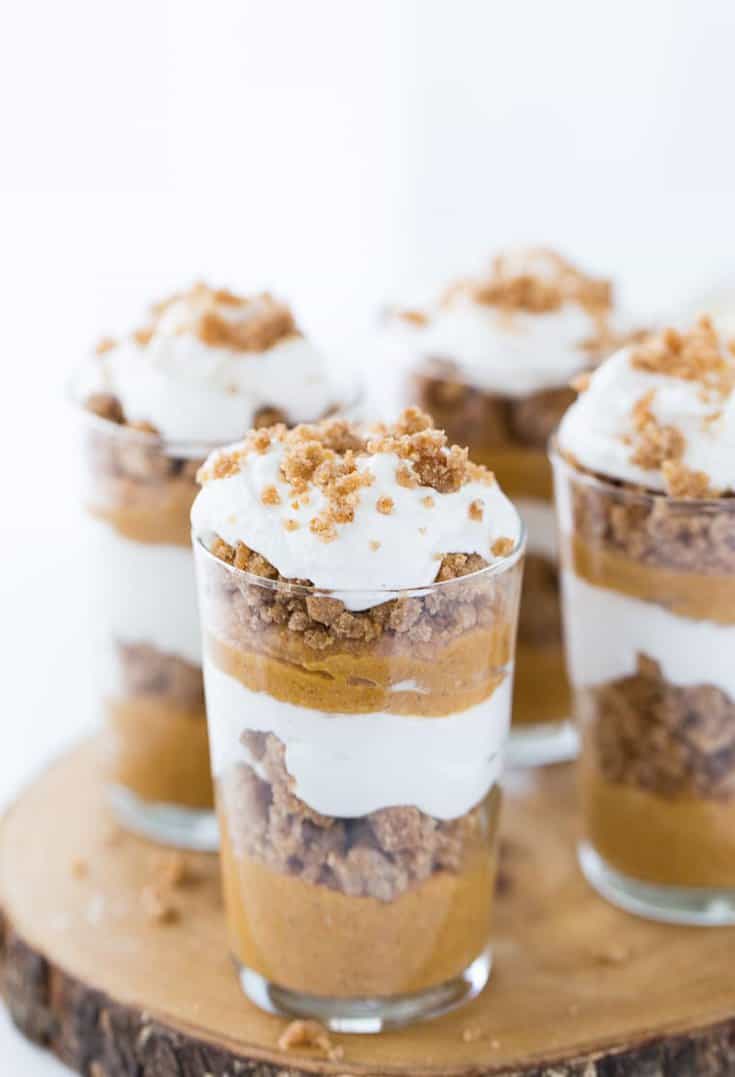 Today's recipe is an easy no-bake recipe. Pumpkin Pie Triffles!! These are going to be your holiday season entertaining secret weapon. A flavorful, packed dessert that you can make ahead of time, assemble, and wow your guests without breaking a sweat or competing for oven time when Thanksgiving dinner comes around.
Or, if you are throwing a Halloween party, these will be handy to hand to your adult neighbors. In our neighborhood, the adults have sweet treats they pass around, usually cupcakes, drinks, or cookies. So I will contribute this year with these pumpkin pie trifles in a disposable cup.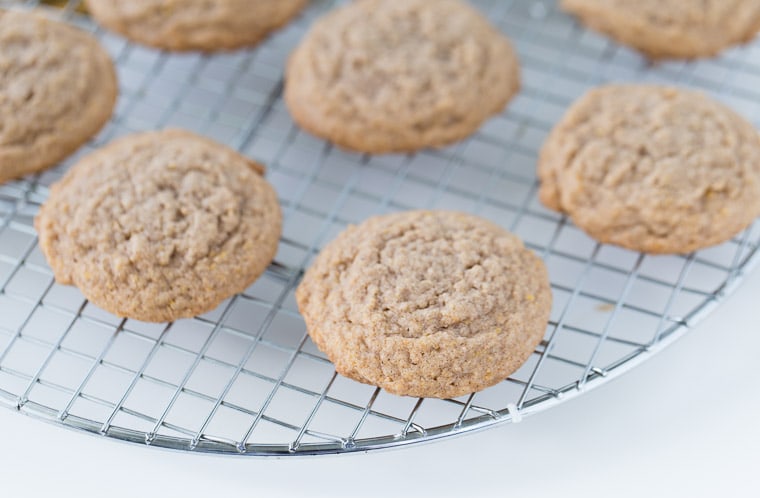 These trifles start with these pumpkin spice cookies made with Krusteaz's pumpkin spice cookie mix. One of my favorites from their fall baking line. The cookies are soft and perfectly spiced with hints of nutmeg and cinnamon that I usually add to the mix.
The cookies are layered between a rich, silky smooth pumpkin pie filling. Cooked on the stovetop to skip the 'pie' making process, the pumpkin pie filling is delicious and goes well with the crunchy cookies.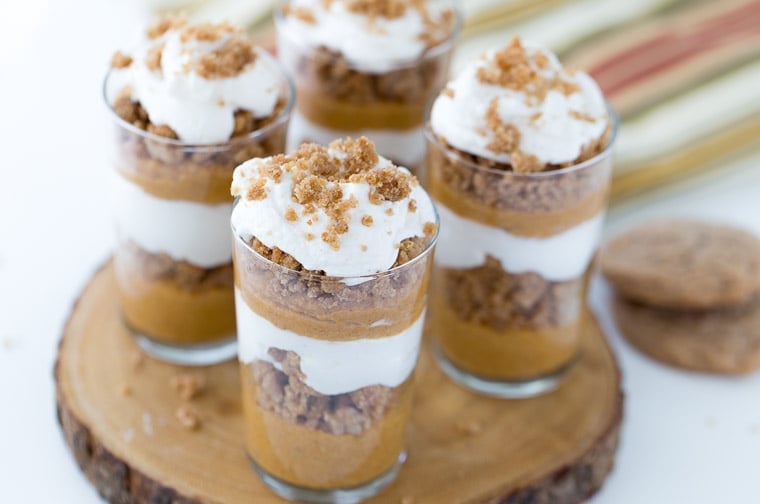 If you are looking for an easy yet elegant dessert this fall, these pumpkin pie trifles are it!! Make them for yourself or share them with family.
Grab the full recipe over here, on Krusteaz's blog where I share it with their readers.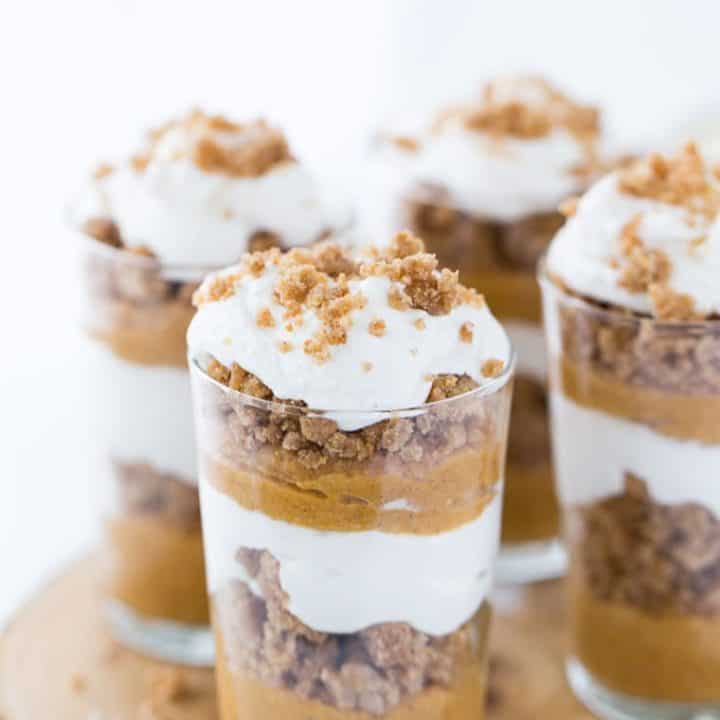 Yield: 4-6 servings
Pumpkin Pie Triffles
Seasonal, crunchy pumpkin spice cookies layered in a homemade trifle.
Ingredients
For the Pumpkin Spice Cookies:
1 package Krusteaz Pumpkin Spice Cookie Mix
1/2 teaspoon ground cinnamon
1/4 teaspoon ground nutmeg
For the Pumpkin Pie Filling:
2 large eggs
2/3 cup condensed milk
3/4 teaspoons unflavored gelatin
1/2 teaspoon ground cinnamon
1/4 teaspoon ground nutmeg
a pinch of cloves
1 cup pumpkin puree (not pumpkin pie filling)
For the topping
1 cup heavy cream (very cold)
1/4 teaspoon nutmeg
Instructions
Prepare the pumpkin spice cookies as directed on the box. Be sure to add the ground cinnamon and nutmeg into the cookie dough.
Whisk the eggs on medium speed in a large bowl until they are light and fluffy. Add in the condensed milk, gelatin, and spice. Mix slowly on low speed to combine. Fold in the pumpkin puree until well combined. Chill the filling for at least two hours or longer.
In another bowl, combine the heavy cream and nutmeg. Whisk until stiff peaks form.
To layer the dessert, spoon the pumpkin puree to the bottom of the cup. Top with some crumbled pumpkin spice cookies. Then follow with the whipped cream. Repeat the layers.
Store refrigerated until ready to serve.
For more recipe ideas and inspiration, follow Krusteaz on Facebook, Twitter and Pinterest.