Classic French Toast Recipe
There's nothing more comforting than a classic french toast recipe. My favorite recipe is easy and will be your go-to in no minute.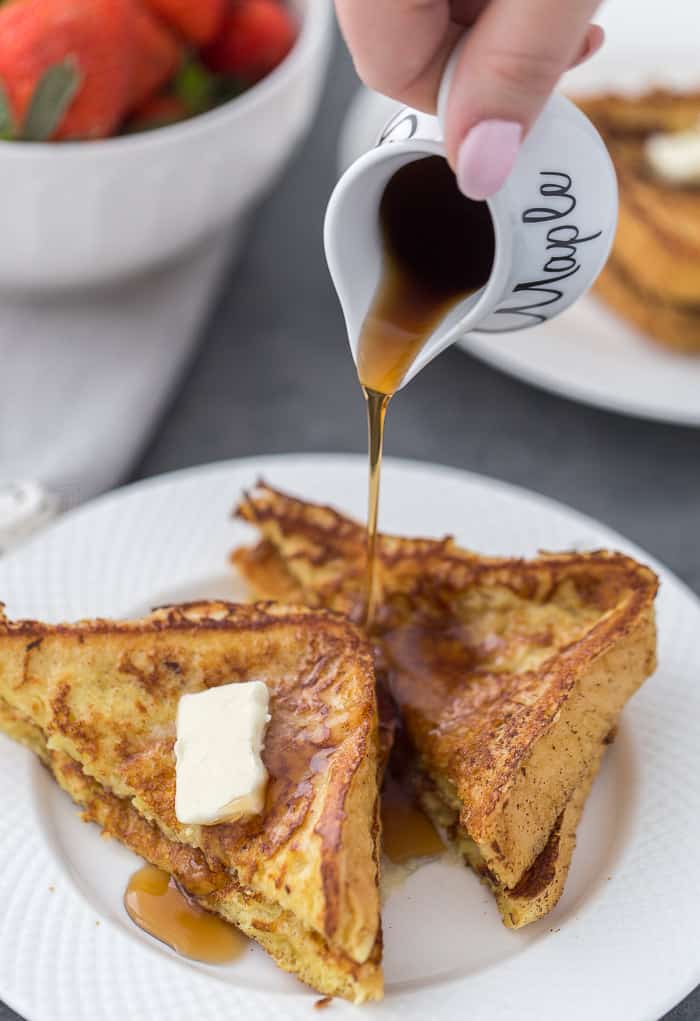 Happy Friday friends! I'm sharing my favorite french toast recipe with you guys right before you start your weekend. It's the perfect weekend breakfast or brunch treat and will be great for treating your special someone on Valentine's Day.
This classic french toast recipe is actually my husband's recipe that he's made for our family for years. Did I ever mention he's the cook in our house? I bake and he cooks almost 80% of the time especially breakfasts. His french toast is one of my favorites and he saves it for special occasions for a good reason. It's simple, delicious and warms the heart. Exactly what a comforting breakfast should be.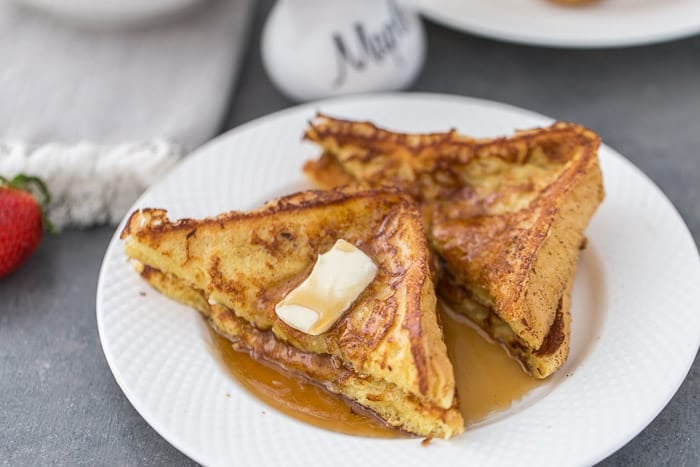 I know there are a lot of fancy french toast recipes out there but sometimes you just need a classic recipe in your recipe arsenal. If you don't have a family favorite or you are just looking to try another recipe, then this is for you. Starting with the simplest ingredients and warm spices, this recipe is a great starter for your creativity.
A few key things to keep in mind as you make this recipe:
Make sure you grab French toast bread. I know it sounds "duh" but you would be surprised how many times I see people serve french toast with thinly sliced bread. I am sure you have seen this too and it is so disappointing. you need the thick cut french toast bread to enjoy this classic.
Your liquid mixture is usually made up of milk and eggs. We love adding half part coconut milk and half part 2% milk (or whatever you have in your fridge). You can also make this recipe dairy-free by using all coconut milk or almond milk.
Make sure you whisk in your spices well in the liquid mixture. A good dose of cinnamon and nutmeg spice up this recipe.
Finally, do not soak the bread too long in the liquid or you will end up with soggy french toast. You want to quickly dip the slice of bread in the liquid and transferring immediately to the hot skillet.
Cook each side until golden brown and crispy.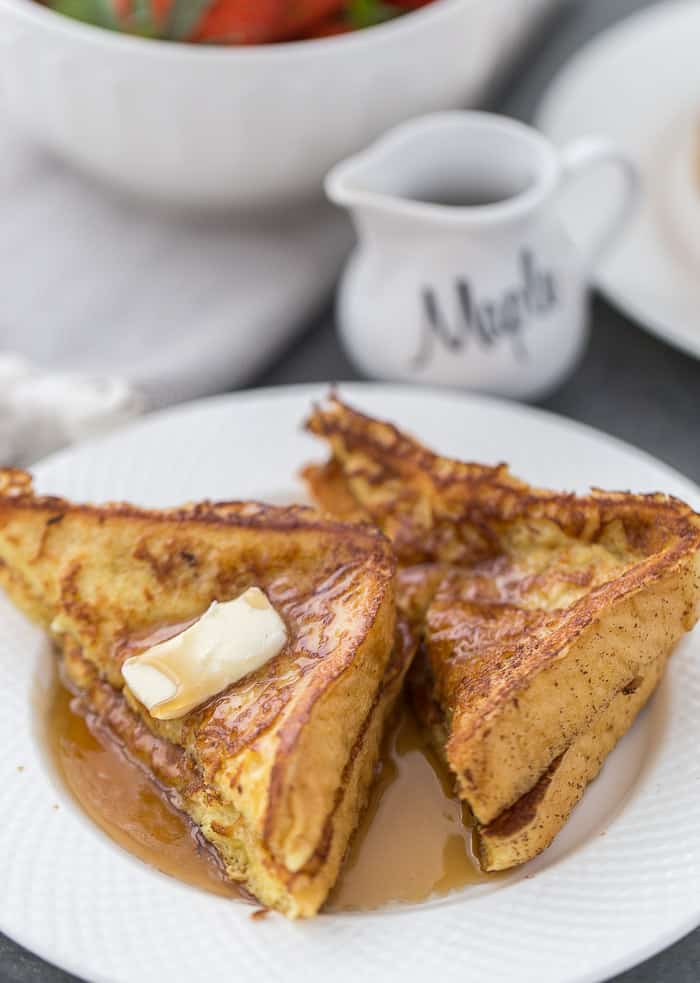 And viola! You get yourself a caramelized soft and delicious slice of french toast. Top with butter and maple syrup for a classic finish or your favorite berries, whipped cream or caramelized bananas for jazzed up finishes. Either way, you will LOVE this classic french toast from my family to yours.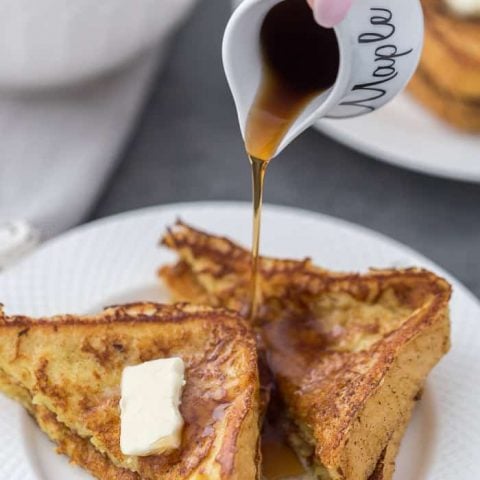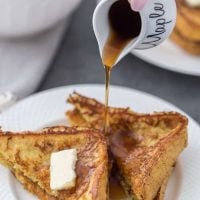 Yield: 8-10 servings
Classic French Toast
Ingredients
2 large eggs 1/2 cup milk 1/2 cup coconut milk 1 teaspoon ground cinnamon 1 teaspoon ground nutmeg Pinch of salt 8-10 slices French toast bread Toppings: maple syrup, butter, toasted coconut, fresh fruit
2 large eggs
1/2 cup milk
1/2 cup coconut milk
1 teaspoon ground cinnamon
1 teaspoon ground nutmeg
Pinch of salt
8-10 slices French toast bread
Instructions
In a large bowl, whisk the eggs, milk and coconut milk until combined. Whisk in the cinnamon, nutmeg and salt.
Set a large skillet over medium-high heat (or turn on a pancake griddle) and spray with cooking spray. Dip a slice of bread in the mixture and place on the hot skillet. Cook for about 2-3 minutes or until golden brown before flipping over and cooking the other side until golden brown.
Repeat for each slice of bread until complete.
Serve french toast with maple syrup and fresh fruit.