Classic Key Lime Pie Recipe (with Video)
Classic Key lime pie is a favorite summertime dessert! This key lime pie recipe is easy to make, creating a smooth and creamy filling for the graham cracker crust.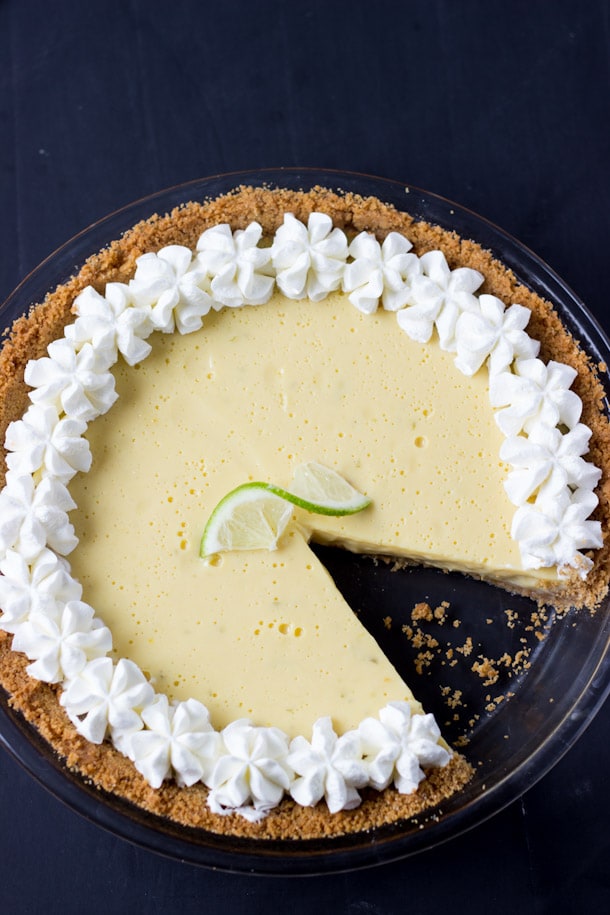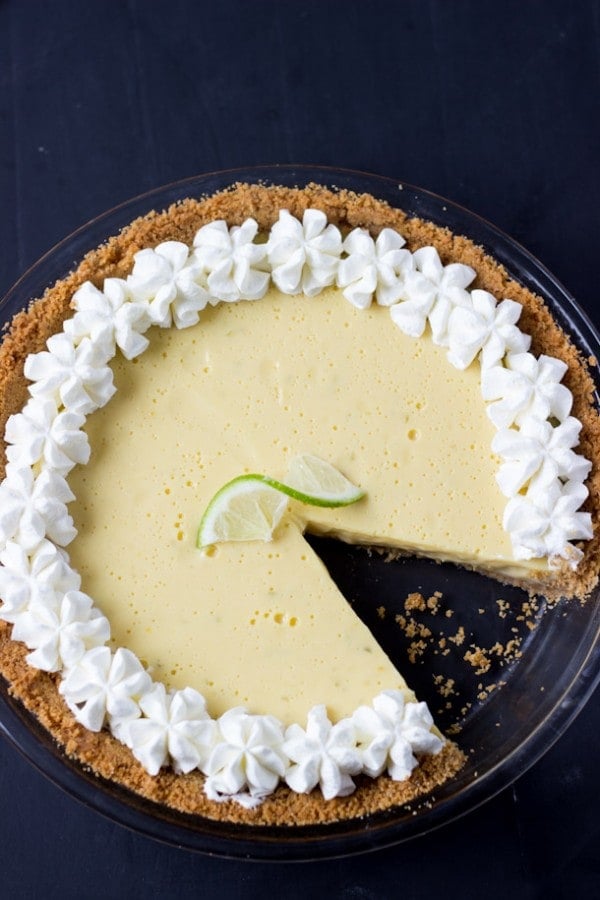 One of my intentions for this new year was to create, revisit and post some classic recipes here on the blog. As a self-taught baker, after mastering the basics, I spend a lot of time trying to come up with new recipes with unique flavor combinations and realized I tend to leave out the classics that we all love so much. To fix that, I've been posting some of my favorite classic recipes for you guys that I use daily in my kitchen. So far, I've shared with you my classic vanilla cupcake recipe, classic chocolate cake recipe and today, this classic key lime pie recipe!
Isn't key lime pie the best?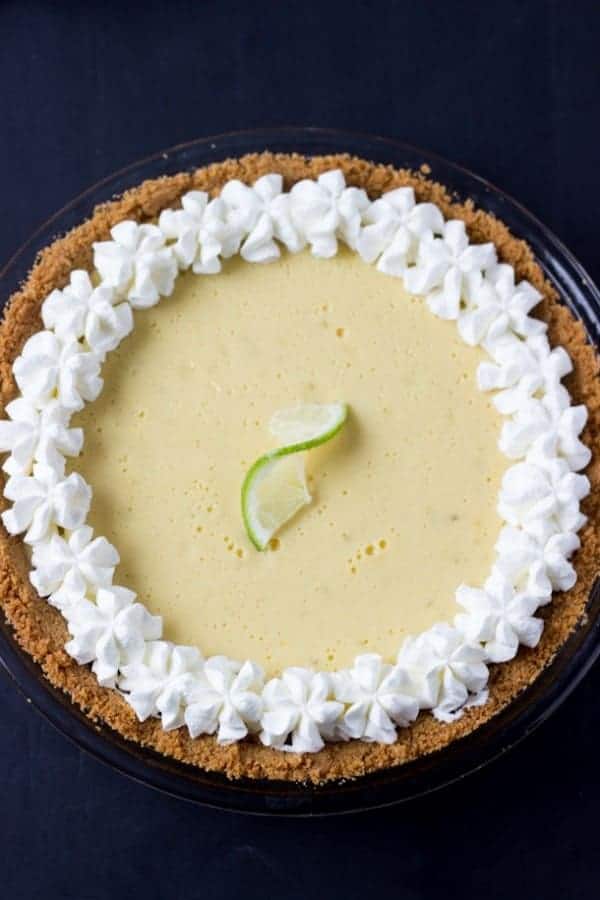 What classic recipes do you find yourself making over and over again? For me, this classic key lime pie recipe!
I've always been a citrus fan but surprisingly key lime pie was never on my favorite list until last year when I had a killer slice at a local restaurant that changed everything and since then I've been chasing all things key limes everywhere. Even on a recent trip to Whole Foods in DC where I tried their mini key lime pie tarts and just had to make myself a pie when I got home.
(Totally off-topic: I don't live in a city with a Whole Foods Market, which is extremely sad. So whenever I travel to another city, it's a destination to ravel in! Consider yourself blessed my friends if you have whole foods in your city/town).
Ok back to the recipe!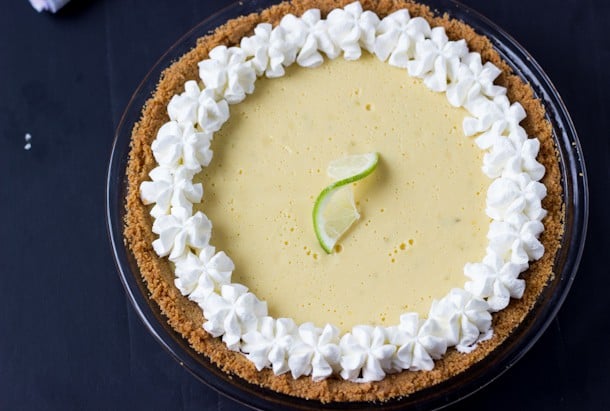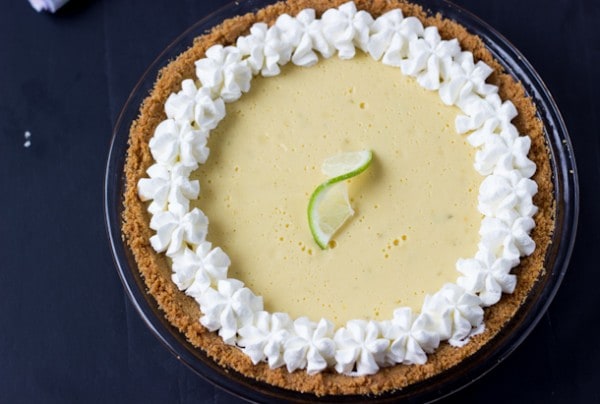 When researching recipes for the homemade key lime pie recipe, I realized all the classic recipes use sweetened condensed milk. This is not a usual ingredient in my kitchen (no reason at all) so I was skeptical at first but I knew it must be the secret to a killer key lime pie, so I went with it. Most of the recipes are similar; graham cracker crust, condensed milk, egg yolks and key lime juice. Seems easy if you ask me. So I adapted a few… more for the ratios and I added a bit of coconut cream as well to mine because you know coconut and lime = freaking amazing. (Just see this coconut key lime bread if you are in doubt)
Of course, for a more classic key lime pie recipe, you can leave the coconut cream out, as I did in the recipe below.
The resulting pie is a creamy, sweet, tart pie with a rich key lime flavor. It's truly incredible and the very reason it is a classic summer recipe!!
If you are trying this recipe, here are real-life comments from bakers who tried and LOVED this recipe on Pinterest: https://www.pinterest.com/pin/56787645278501848/activity/tried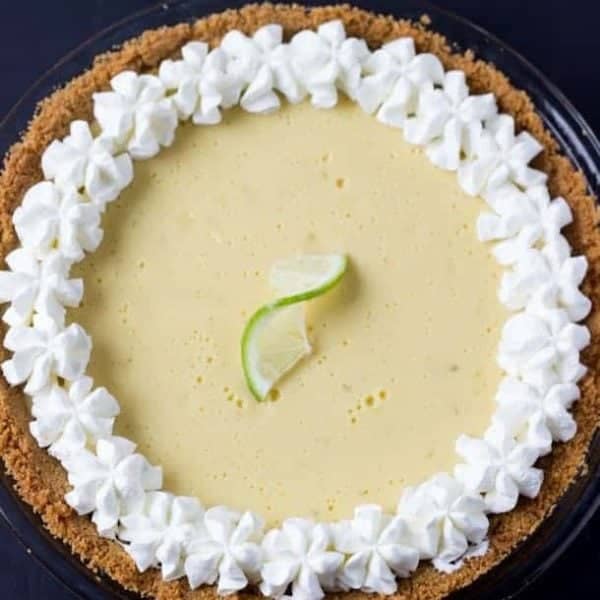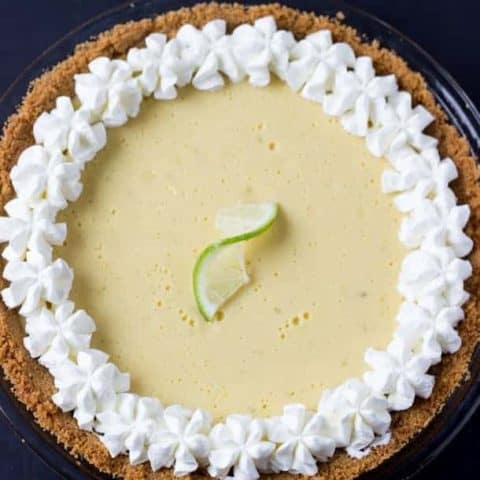 Yield: 1 9-inch pie
Classic Key Lime Pie Recipe
Classic Key lime pie is a favorite summer time dessert! This key lime pie recipe is easy to make, creating a smooth and creamy filling for the graham cracker crust.
Total Time
3 hours
55 minutes
Ingredients
For the Crust:
1 ¼ cup graham cracker crumbs (or 1 sleeve graham crackers finely processed)
2 tablespoons granulated sugar
5 tablespoon butter, melted
For the Filling:
1 14-oz can sweetened condensed milk
4 large egg yolks
½ cup key lime juice (freshly squeezed or bottled)
2 teaspoons lime zest
For the Topping:
1 cup heavy cream, cold
2 tablespoons powdered sugar (optional)
Instructions
To make the Crust:
Preheat oven to 350 degrees F. Prepare a 9-inch pie dish by lightly spraying the inside with cooking spray. Set aside.
In a medium bowl, mix the graham cracker crumbs, sugar and melted butter. Stir until combined and resembles wet sand. Press mixture into the bottom and sides of a 9-inch pie dish.
Bake crust for 8-10 minutes, or until golden. Remove crust from oven and let cool completely. (You can stick it in the fridge while you prepare the filling)
To make the filling:
In another medium bowl, whisk together the condensed milk and egg yolks until smooth and slightly thickened. Add in key lime juice and zest. Whisk mixture for about a minute, until well combined and thickened.
Pour the filling into the prepared cooled crust and bake for 15 minutes in 350 degrees F. Transfer pie to a cooling rack and let cool completely at room temperature before chilling for at least 3 hours or overnight (preferred) until set.
When ready to serve, using an electric mixer, whisk the cold heavy cream and sugar (if using) on medium-high speed until soft peaks form.
Top pie with whipped cream.
Notes
NOTES: For a coconut key lime pie, add ⅓ cup coconut cream (NOT coconut milk) to the filling. Top pie with toasted coconut flakes when ready to serve. It's really good!!
You can also use regular lime juice if you don' have key lime use. Just note that it would be a little bit more tart.
Recommended Products
As an Amazon Associate and member of other affiliate programs, I earn from qualifying purchases.
Tools I used in this recipe:
(Amazon affiliate links included)