Lavender Honey Macarons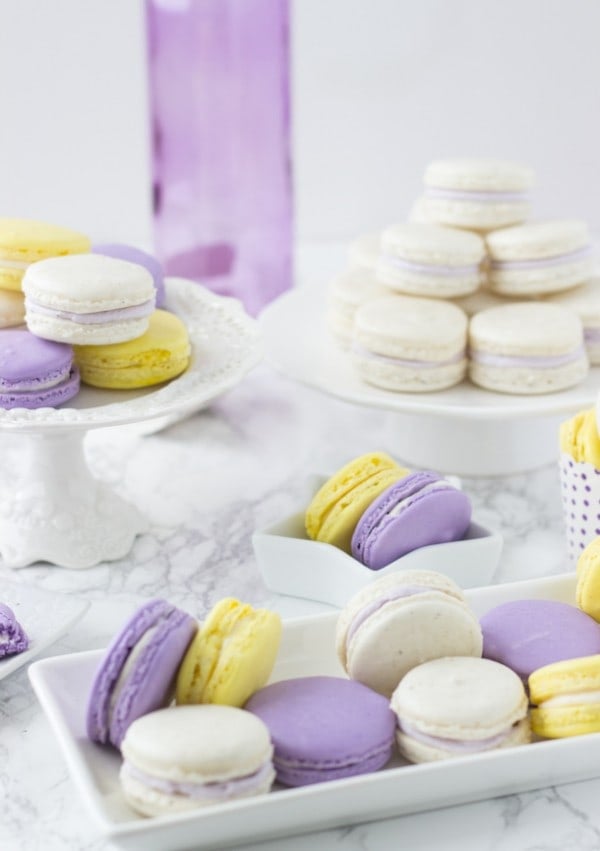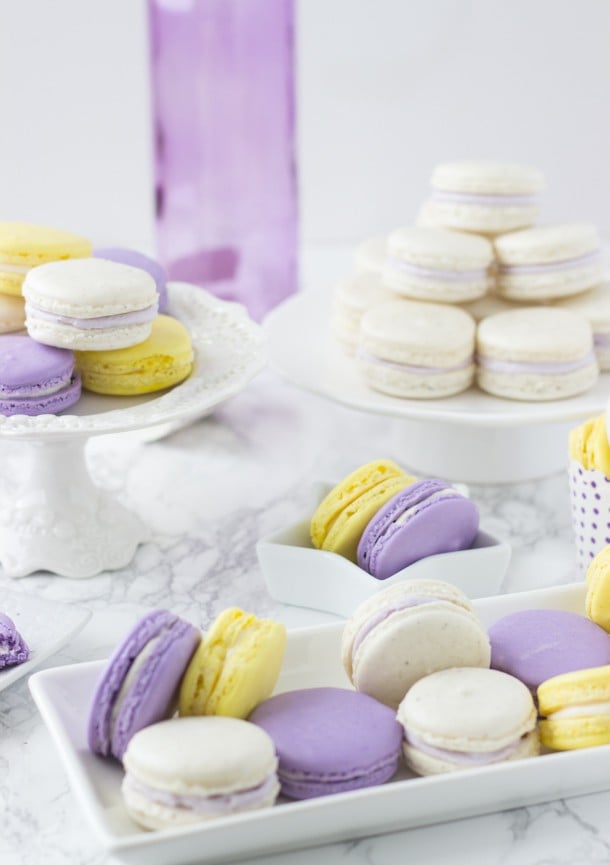 Spring!! The rainy days, the sunny 60 degree weather and the budding leaves of the season just puts a whiff of optimism in the air. Hmmmm, that came out way too happy, right? Eh whatever! It's a thing!! Spring makes me happy. I am enjoying the inspiration to explore new flavor combos in the kitchen like these lavender honey macarons. I am also playing a lot with bright colors (see pastel cupcakes here and pretty baked donuts) which really lights up any day. Colors make me happy!!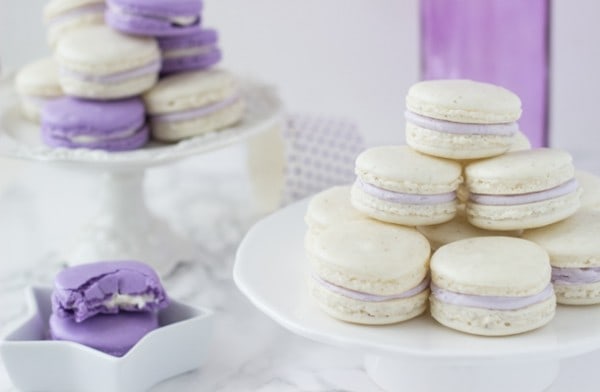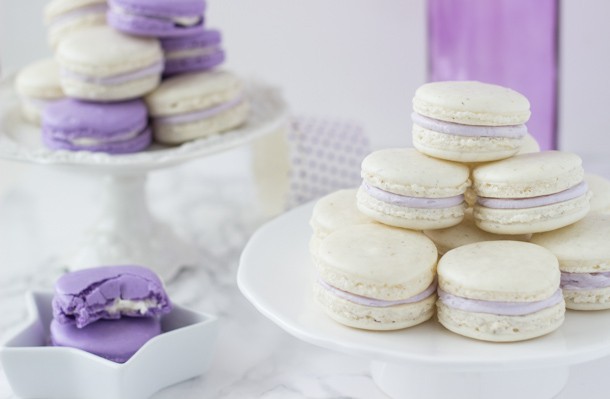 Lavender is one of my favorite floral scents to bake with (along with rose water) as it is delicate, feminine and just a beautiful accent to anything it is combined with. The sweet honey buttercream in these macarons is a perfect match with floral lavender in the macaron shells.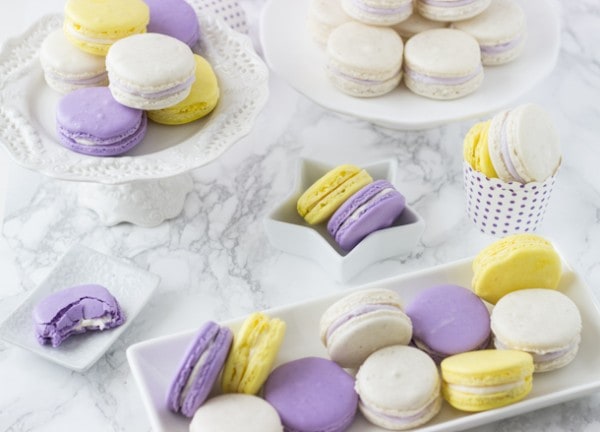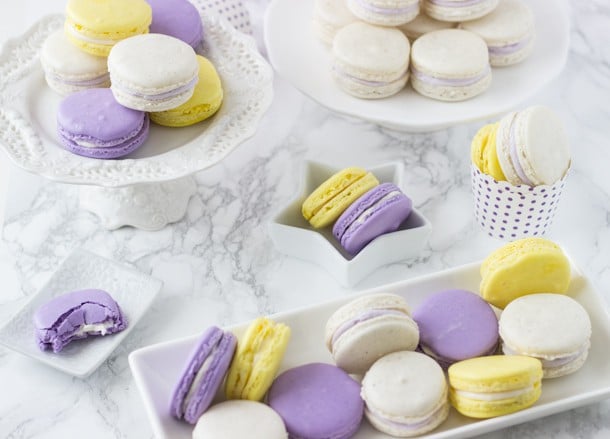 Aren't these just beautiful? I love making macarons (duh!) and the ability to play with flavors and colors make them extra special. For my monthly contribution post over on the Kitchenthusiast, the KitchenAid recipe blog, I am sharing with you my tips and tricks for making perfect macarons and also how you can use their versatility to color coordinate your dessert tables. Have showers coming up? Bridal or baby? These will light up any dessert table!
Also, for this upcoming Mother Day's celebration, try these lavender honey macarons for the wonderful mothers in your life!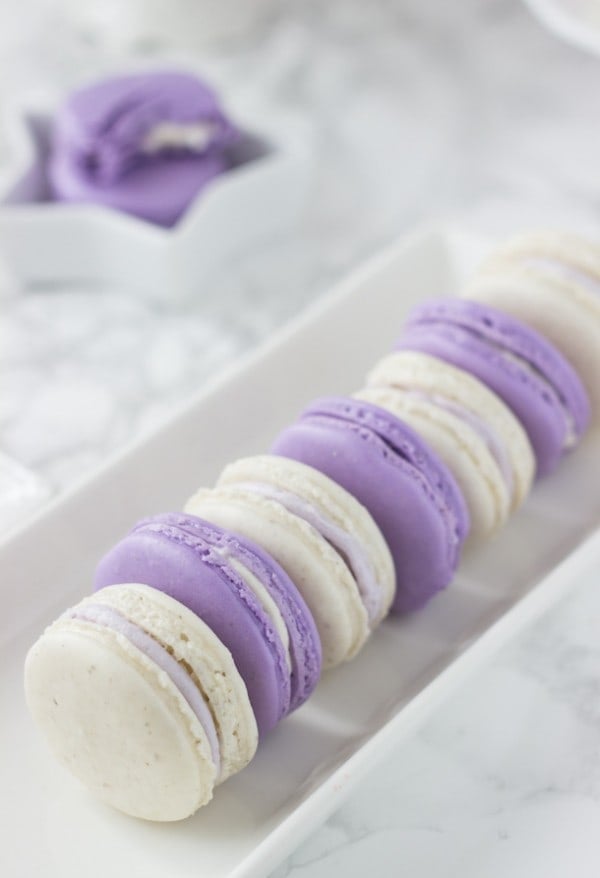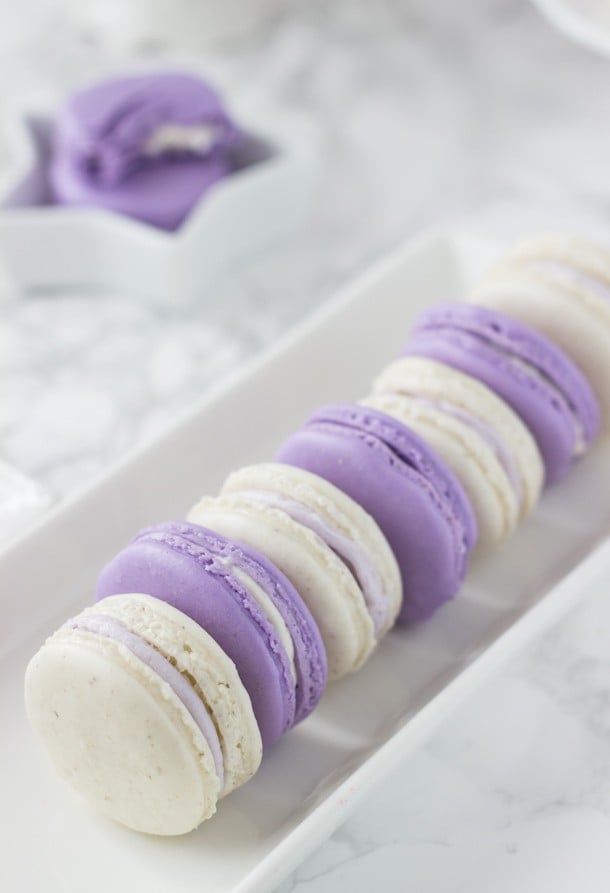 The recipe along with a step-by-step photo guide on how to make the perfect macarons are over on The Kitchenthusiast (HERE).
This post is sponsored by KitchenAid. All opinions are 100% mine. Thank you for supporting the brands and companies that make it possible for me to continue to create quality content!
MAKING THIS RECIPE? Share it with us on Instagram using #aclassictwist so we can see what you are baking up in your kitchen!