Coconut Ginger Baked Donuts
I'm starting the year with soft and gingerly baked donuts!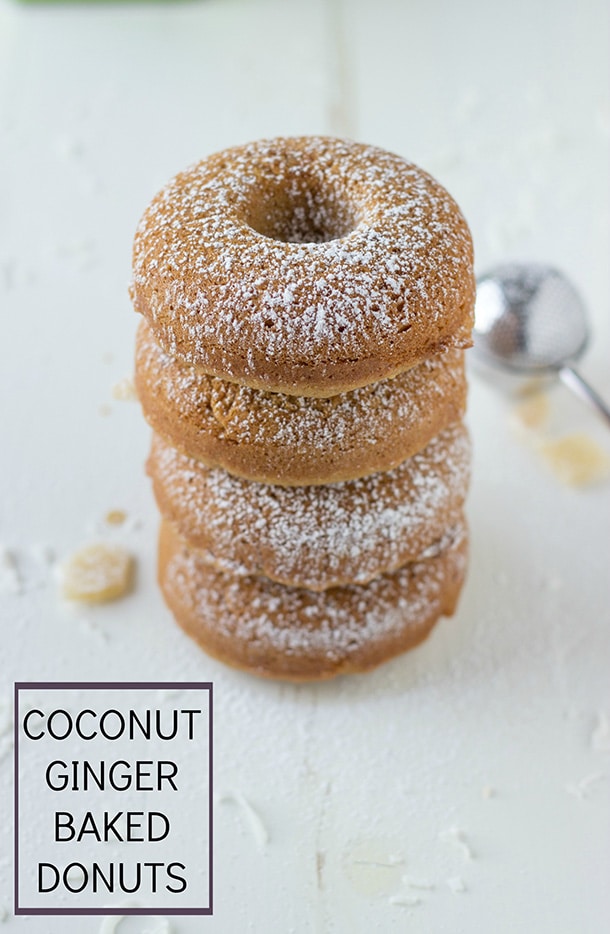 Happy New Year friends!! How is it 2015 already?  I hope you all had a wonderful holiday season and are starting the New Year off on the right note. I was on vacation for two weeks and it's been the longest break I've had in such a long time. And rightfully so, I did NOTHING! Most days I didn't even put on real pants. And now Monday is here and I have to fish out jeans. Bummer! And why I am grabbing one of these coconut ginger baked donuts on my way to work.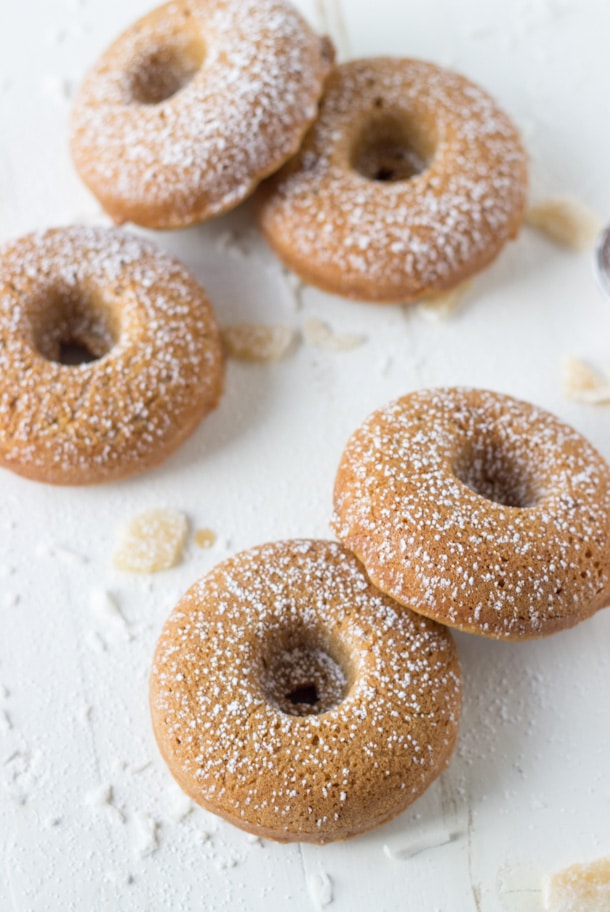 While everyone is turning new pages and starting off the year on a great healthier note, I'm eating donuts this first week. Well, they are somewhat healthier donuts, thanks to their baked nature, whole wheat flour and some coconut oil. (Don't judge I am trying to make myself feel better).
I've been on a ginger and coconut kick lately and it's a combination I never thought about until I received a coconut ginger tea from a friend. And of course why not turn this amazing combo into a recipe? These coconut ginger baked donuts are just simple and the combination of great flavors. We all know I think everything is better with coconut, so it's no surprise I will be in love with these but the warmth of the ginger and hints of vanilla makes these soft donuts a treat to contend with.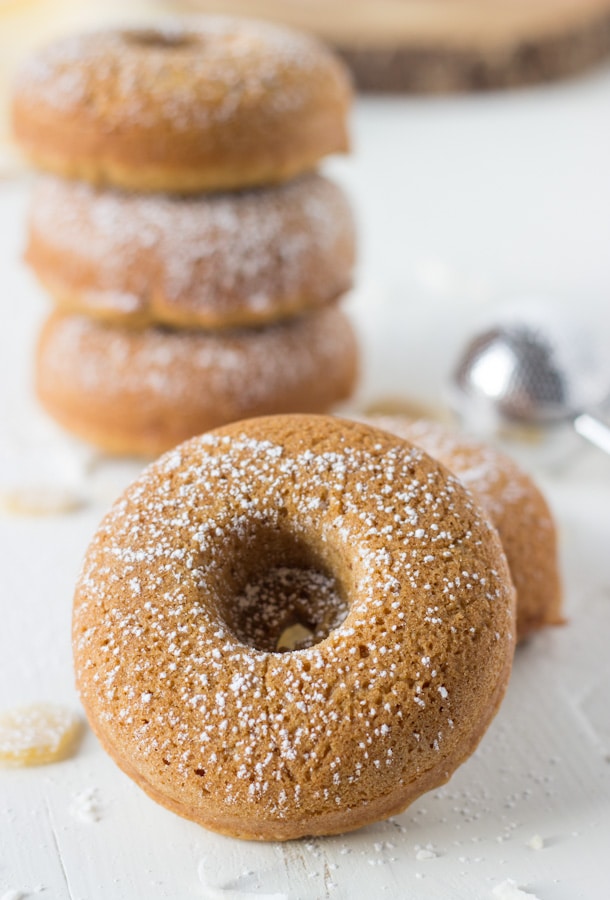 Excuse me while I enjoy one of these with a cup of tea and embrace the realities of school, work and the real world. Oh Netflix how I miss you!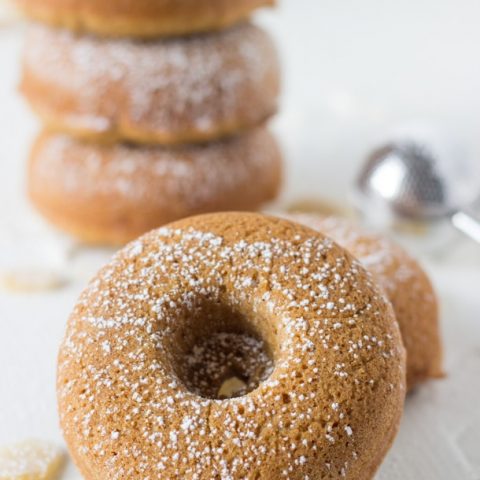 Yield: 5 donuts
Coconut Ginger Baked Donuts
I'm starting the year with soft and gingerly baked donuts! 
Prep Time 15 minutes
Cook Time 12 minutes
Total Time 27 minutes
Ingredients
1 cup whole wheat flour
¼ teaspoon salt
½ teaspoon baking soda
½ teaspoon baking powder
1 teaspoon freshly grated ginger
2 large eggs
½ cup light brown sugar
¼ cup granulated sugar
⅓ cup melted coconut oil
1 teaspoon pure vanilla extract
1 teaspoon coconut extract (optional, for extra coconut flavor)
1 tablespoon chopped crystalized ginger (optional, for that extra ginger kick)
Instructions
Preheat oven to 350 degrees. Grease a donut pan with baking spray, set aside.
In a medium bowl, whisk together flour, salt, baking soda and baking powder.
In a large bowl, mix together the ginger, eggs, sugars, coconut oil, vanilla and coconut extract (if using). Mix until well combined.
Add in the dry ingredients in one addition. Mix until well combined. Do not over mix. If using crystallized ginger, fold in now. The batter will be thick and that's OK.
Using a spoon, divide the batter into the prepared donut wells. Fill about ⅔ of the way. Bake donuts about 10-12 mins, or until golden and a tester comes out clean
MAKING THIS RECIPE? Share it with us on Instagram using #aclassictwist so we can see what you are baking up in your kitchen!