Coconut Lavender Bundt Cake
This coconut lavender bundt cake is a moist fluffy coconut cake that is infused with floral lavender. A tropical floral cake that is surely a spring delight that will become everyone's favorite.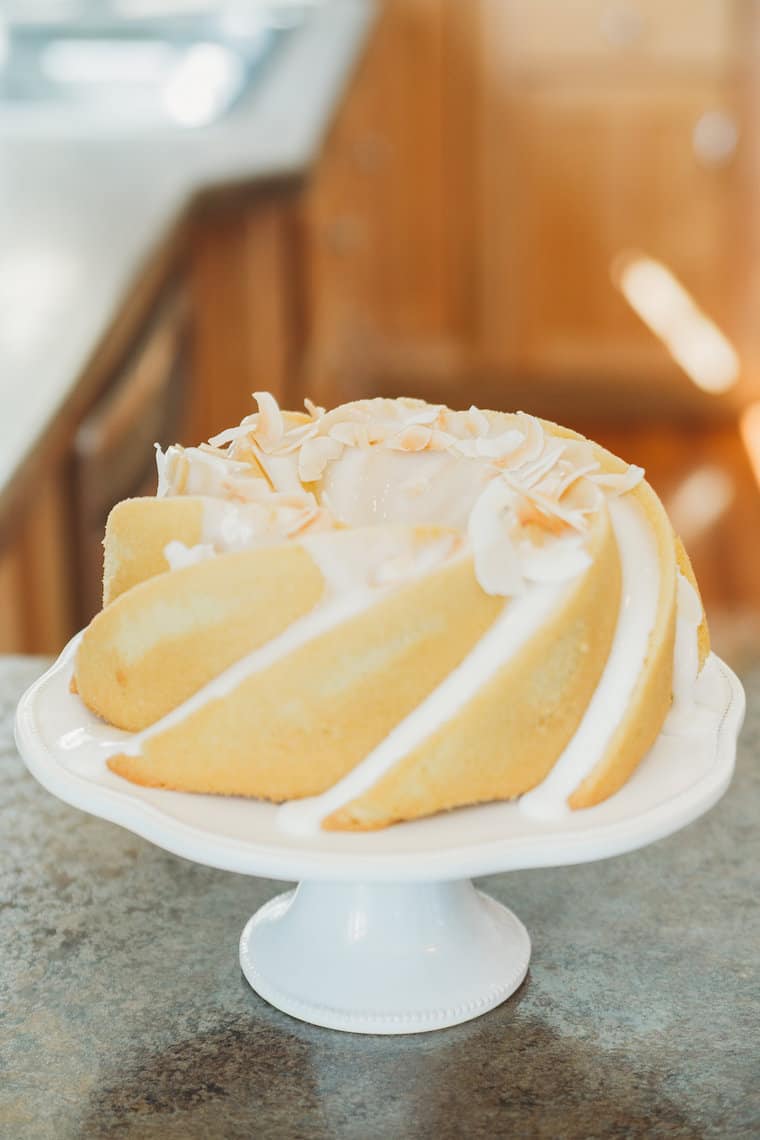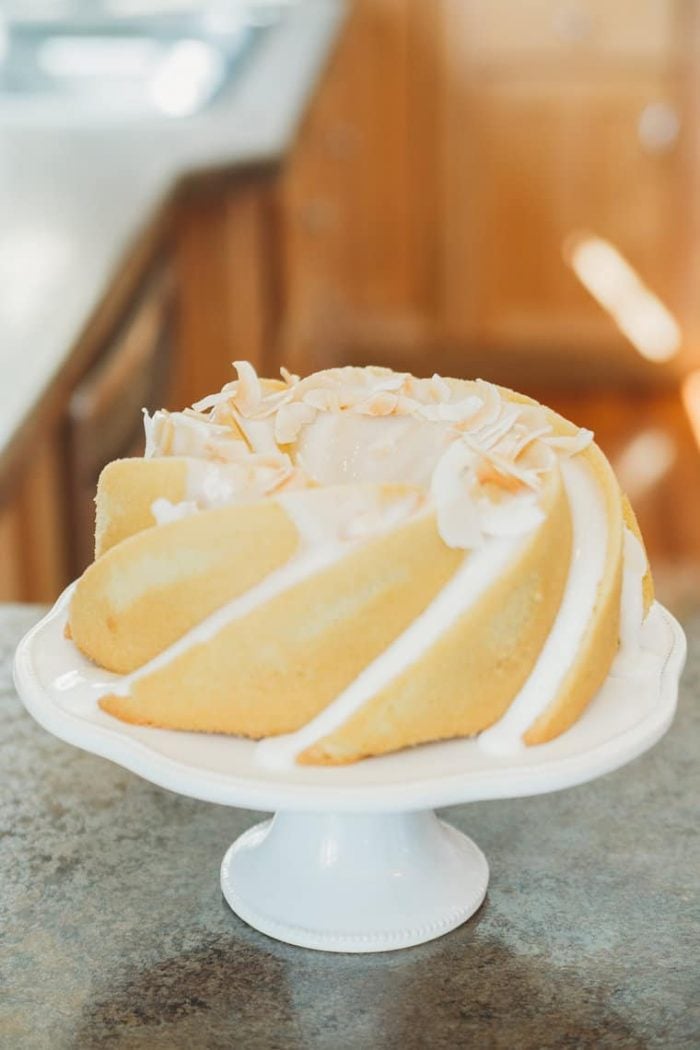 Happy Monday! While the rest of us in New England are waiting for Spring, I got into the kitchen whipping up spring treats. I am determined to eat my way into the season and nothing screams spring like coconut and lavender. I decided to combine both into this coconut lavender bundt cake and it is one of the best cakes I've made.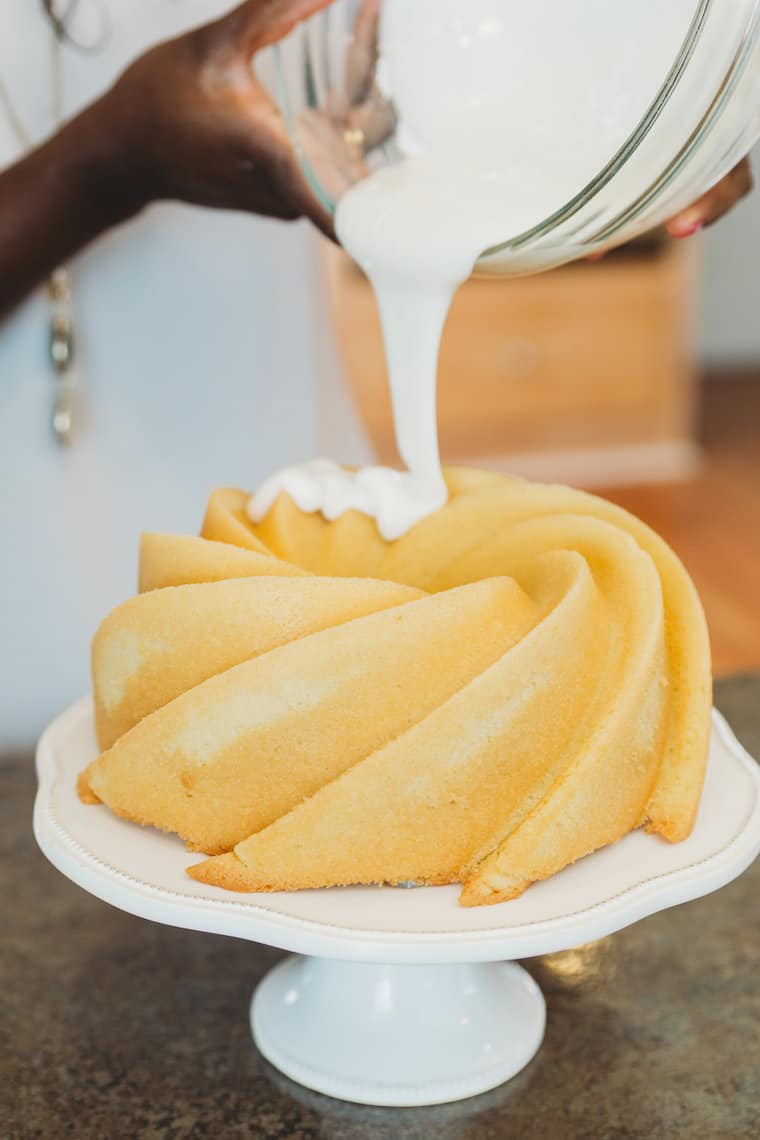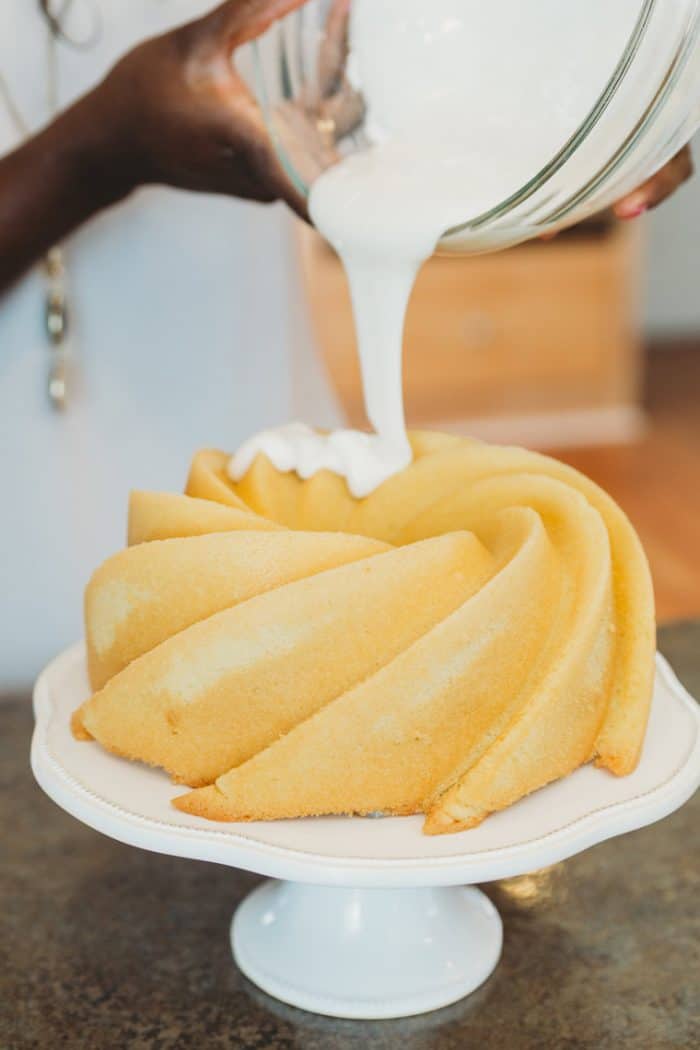 You know I love coconut, no surprise here. So you need to be re-introduced to one of my favorites. This coconut bundt cake recipe is one my friend Nancy introduced me to a few years ago and I've been making it every spring. However, this year, I decided to infuse lavender flavor into coconut milk. The lavender brings a subtle floral flavor to an already moist, fluffy, and tropical cake. I've used this similar technique in this classic vanilla bean cake, that brings lavender into your cake batter. It does take a little planning ahead as you want the lavender florals soaked into your milk a few hours (or overnight) prior to making the cake. But it is definitely worth the wait.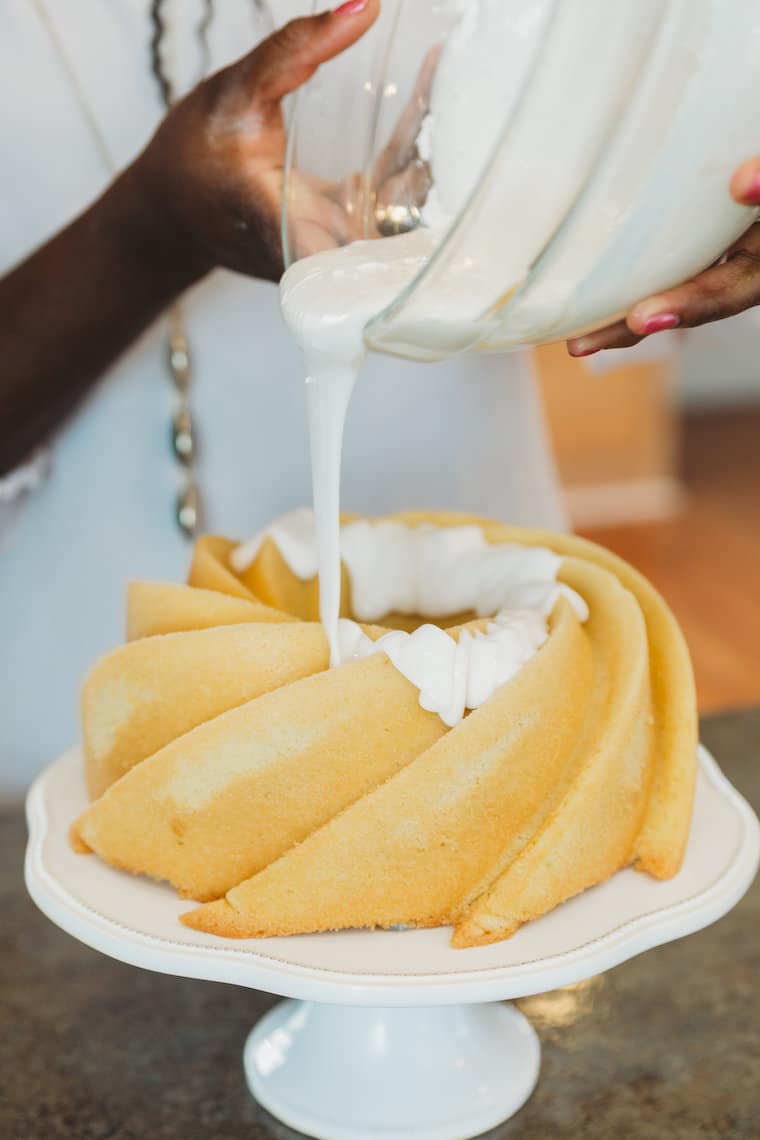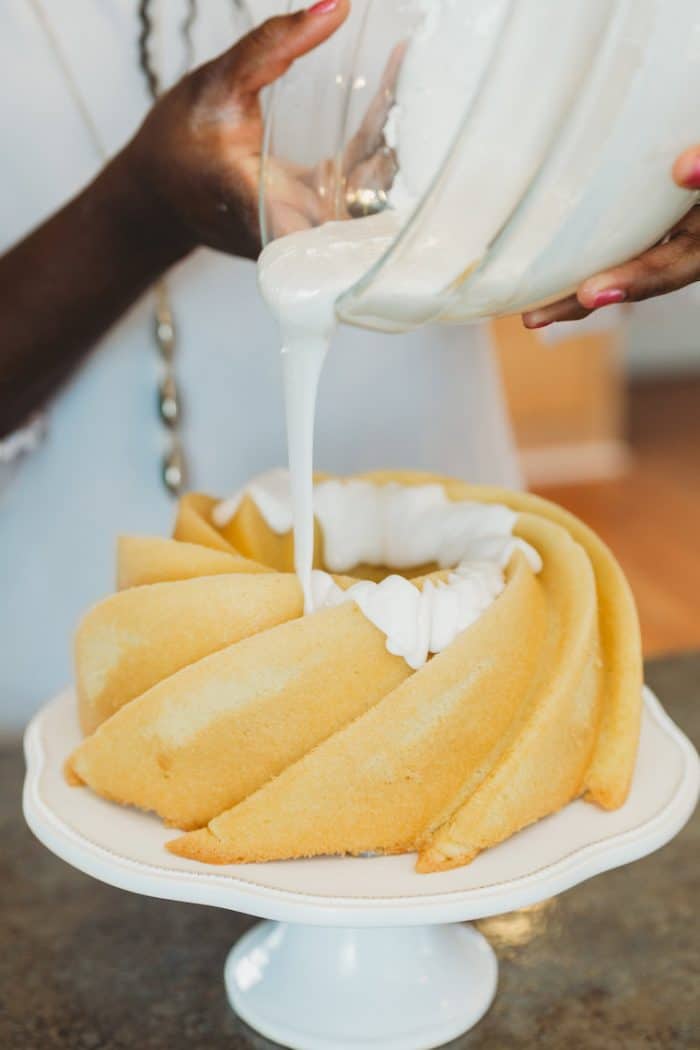 Like any great bundt cake, this coconut bundt cake is light and airy. Whipping in as much as air possible into the butter and sugar as you cream them together (try not to over whip as this could cause streaks after you bake it). It may seem like a lot of eggs but it gives this cake the body you will just love. In addition to using coconut milk, this cake also has shredded coconut in the batter. The chewy coconut in the batter brings texture to an already incredible cake.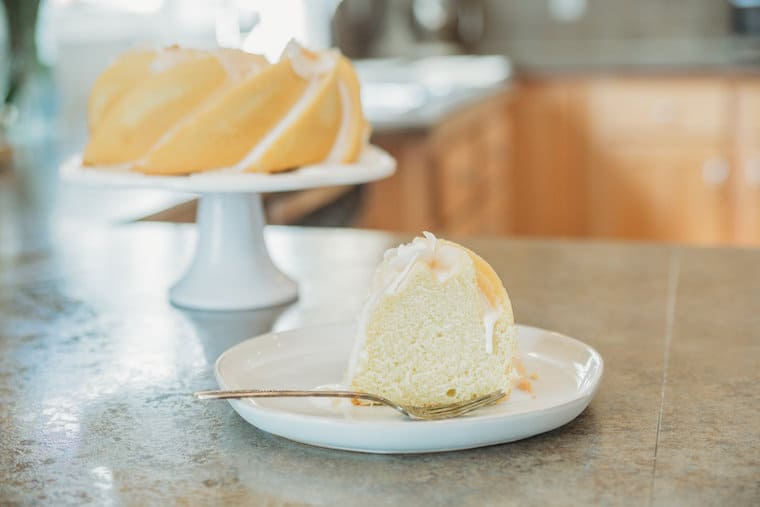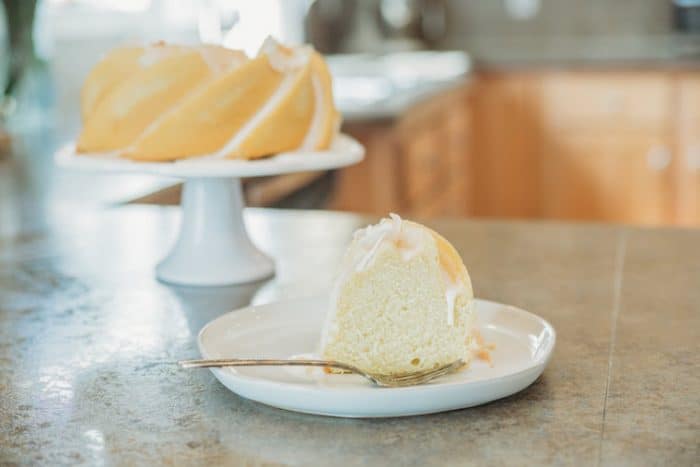 This coconut lavender cake is finished with sweet coconut icing and toasted coconut flakes. It is truly a spring delight and one that I think you will make over and over, just like me. You can customize it to your family's favorite flavors, doesn't have to just be lavender/floral. Think chocolate drizzles, fresh raspberries, or even chocolate chips.
Enjoy!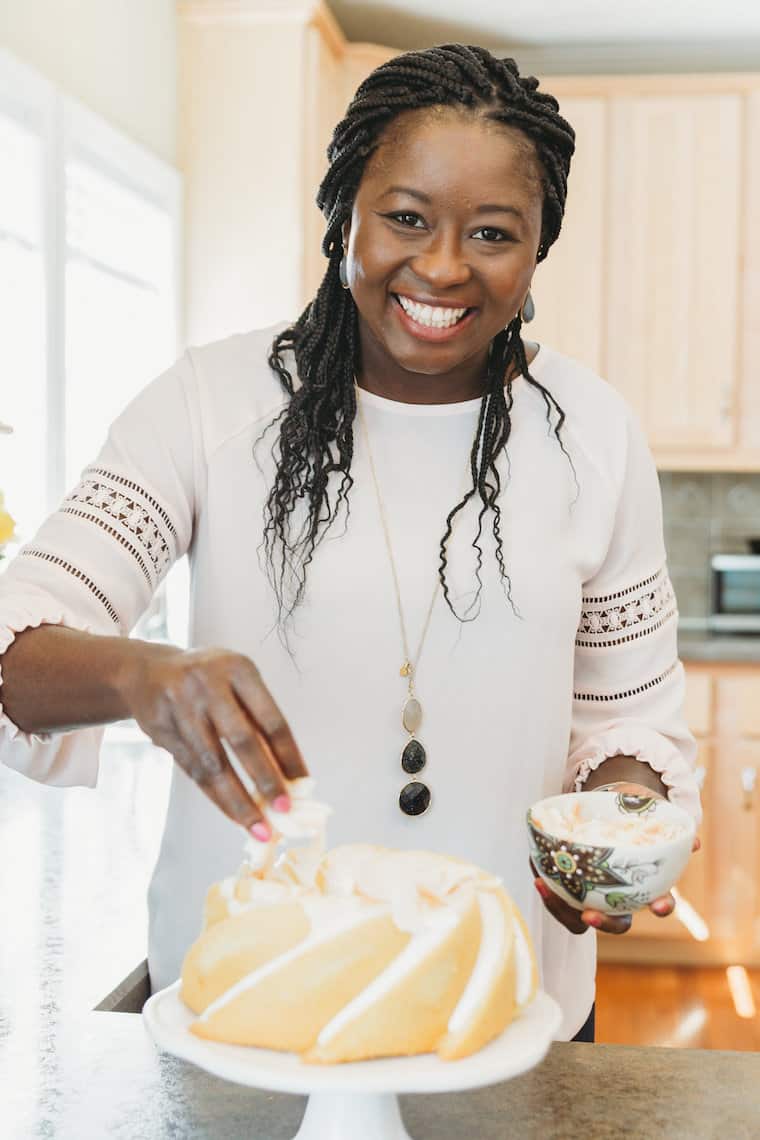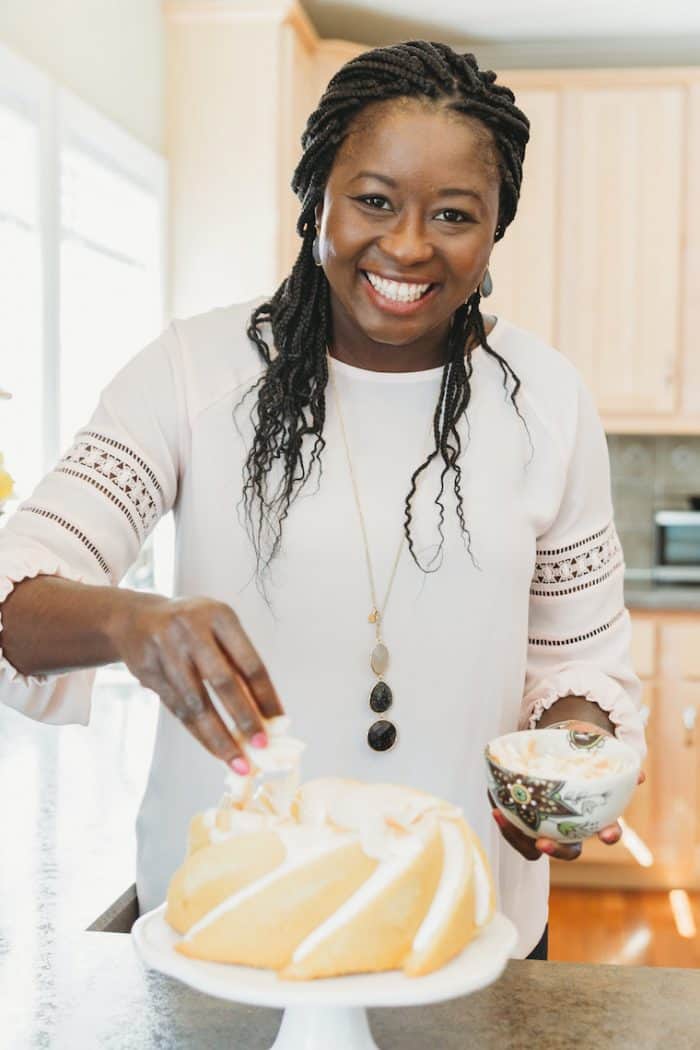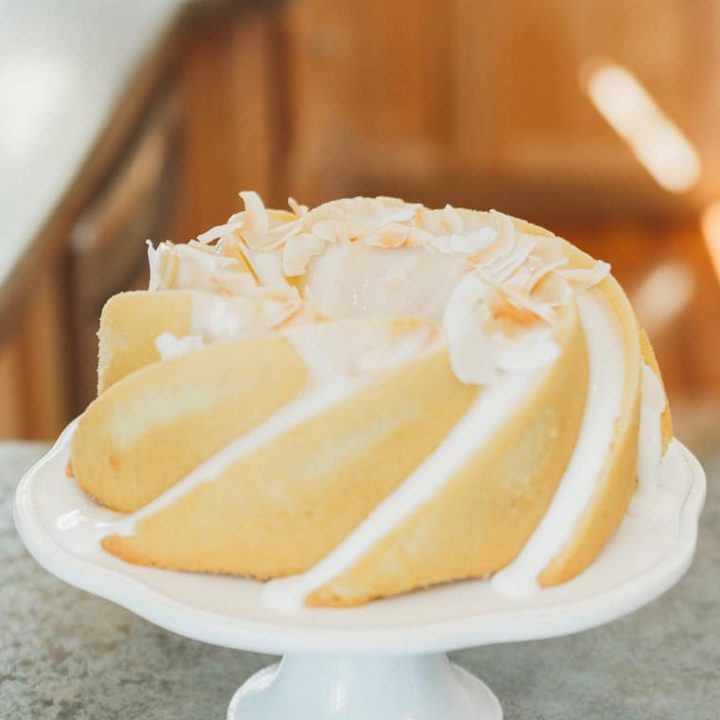 Yield: 1 large bundt cake
Coconut Lavender Bundt Cake
A floral coconut lavender bundt cake that is tender and soft.
Total Time
1 hour
10 minutes
Ingredients
1 cup canned unsweetened coconut milk
1 teaspoon dried culinary lavender
2½ cups all-purpose flour
½ teaspoon salt
2 teaspoons baking powder
1 cup (2 sticks) unsalted butter, room temp
1¾ cups granulated sugar
6 large eggs, room temp
1 teaspoon vanilla extract
2 tablespoons dark rum (optional)
1 cup unsweetened shredded coconut
For the Glaze:
1 cup powdered sugar
1 tablespoon (or more) coconut milk
Instructions
In a large measuring cup, combine the coconut milk and dried lavender. Chill for at least 3 hours, preferably overnight. When ready to bake, strain out the dried lavender from the coconut milk. Bring milk to room temperature.
Preheat the oven to 350 degrees F. Butter a 12-inch bundt pan using a baking spray and set aside.
In a small bowl, whisk together the flour, salt, and baking powder.
In the bowl of your stand mixer or a large bowl with a hand mixer, cream the butter and sugar together until light and fluffy, approximately 5 minutes.
Beat in the eggs, one at a time, scraping down the sides of the bowl as necessary. Add the vanilla extract and dark rum, mix to combine.
Add the coconut milk and mix to combine. Slowly add the dry ingredients and mix until the batter is smooth. Add the shredded coconut and mix to combine.
Pour the batter into the bundt pan and bake for 45-50 minutes, or until a cake tester comes out clean.
Cool the cake for at least 20 minutes in the pan before turning the cake onto a wire rack to finish cooling.
When ready to serve, whisk together the glaze ingredients until pourable.
Pour over cake and top with toasted coconut flakes.
The bundt will keep at room temperature in an airtight container for up to 3 days or in the freezer for three months. It's also fabulous toasted.
Recommended Products
As an Amazon Associate and member of other affiliate programs, I earn from qualifying purchases.
Pictures by
Michele Mcgrady Photography