The Locals Guide to Syracuse: My Favorite Doughnuts in Syracuse
Planning to visit Syracuse? And have a sweet spot for doughnuts like me? I've rounded up the best doughnuts in Syracuse for you from a local perspective!! These donut shops will not disappoint from traditional old-fashioned donuts to gourmet/artisan options.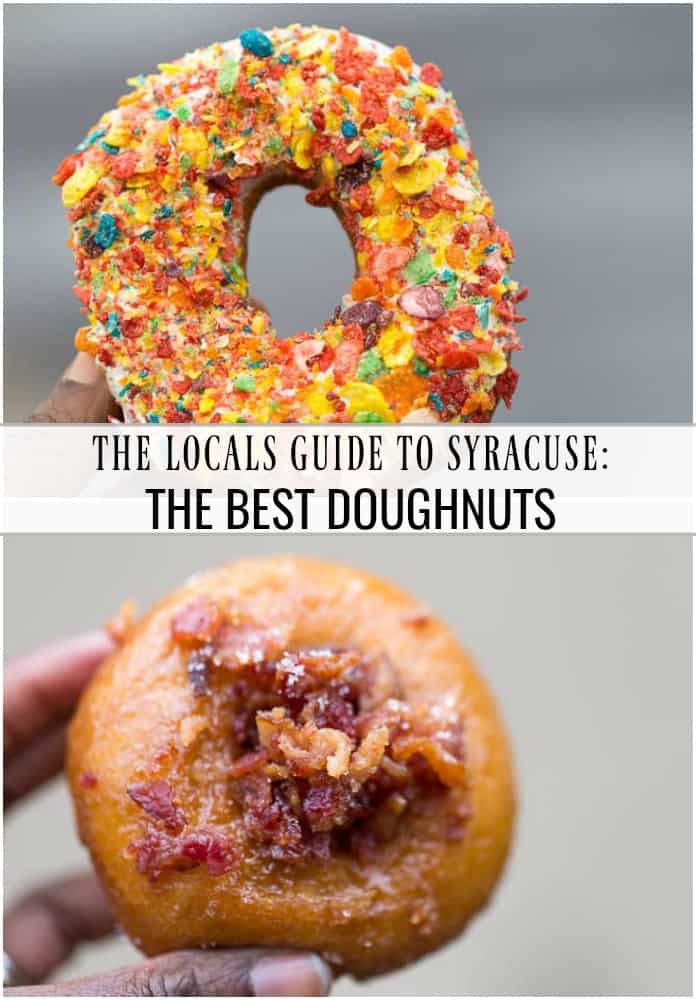 I love to travel and as a foodie, I have a thing for doughnuts/donuts. Every new city I visit, I look for donut shops as the craze for artisan donuts is everywhere. Check out my collection of The Best Sweets in Toronto to see what I mean.  A few weeks ago, I grabbed a girlfriend to help me round up the best doughnuts in Syracuse. Nothing like documenting your favorite spots in your own city. Like any other city, doughnut craze has hit Syracuse!!  I've rounded up a few of my favorite doughnut shops with traditional and gourmet doughnuts alike. These are the best doughnuts in Syracuse, in my opinion.
If you are a first time visitor to Syracuse, be sure to hit these shops for some of the best doughnuts you will ever find.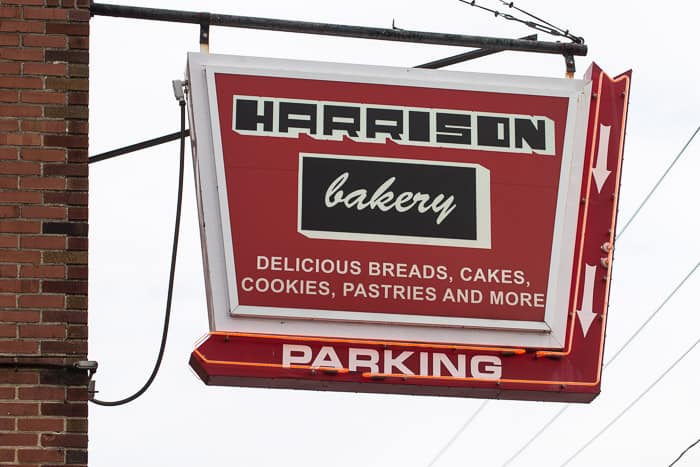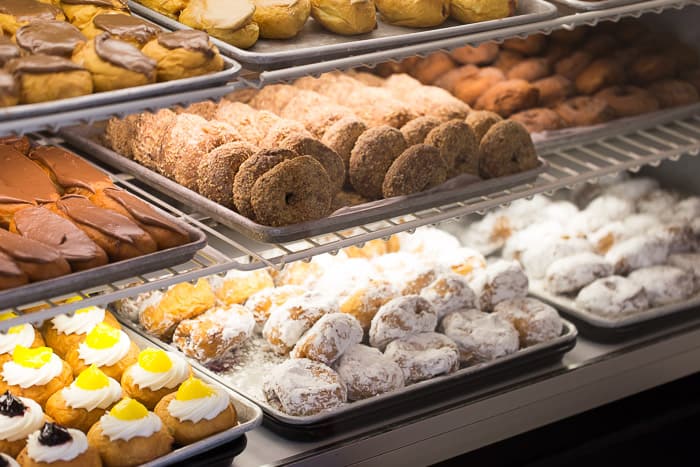 Harrison Bakery is a family-owned bakery that has been operating since 1949 in Syracuse. They have hands-down the best traditional doughnuts in the city. From lemon filled fried doughnuts to powdered covered jelly-filled doughnuts, you will find all the classics here. A few years ago when I was pregnant with my son, I was a regular at the bakery and was able to try every single doughnut flavor over the course of my 4 months pregnancy doughnut cravings. So believe me when I tell you, they are all SO GOOD.
The bakery is located a quick 10 minutes from downtown Syracuse, so be sure to add this to your stop.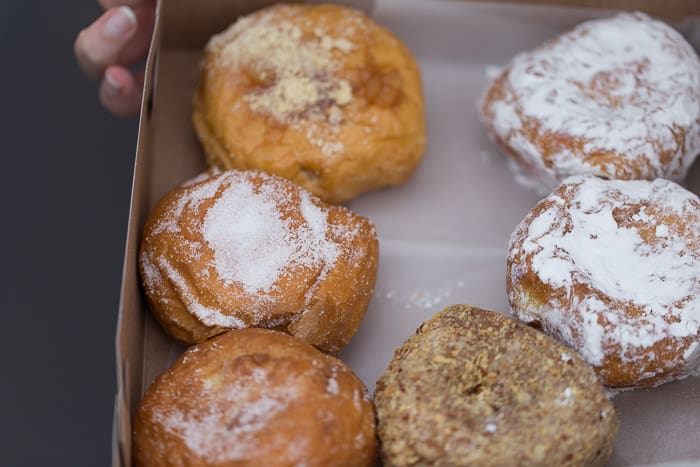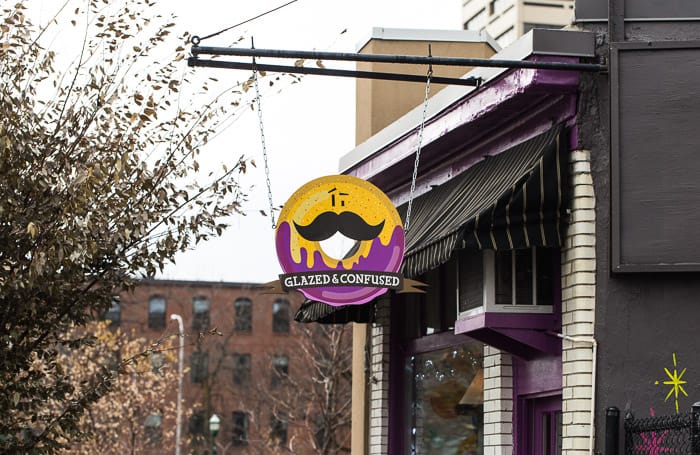 While Harrison Bakery is a Syracuse heritage bakery with traditional doughnuts, Glazed and Confused is a new addition to the city and is fast becoming a staple for all things artisan doughnuts. They are a small batch donut shop where everything is made fresh. They are masters in gourmet donuts with unique creations such as Holy Cannoli, Boom Boom Berry and the ever so popular Dizzy Pig.
The Dizzy Pig (below) is a maple glazed donut with bourbon sugar and candied locally cured bacon. My husband's favorite. Needless to say, Glazed and Confused needs to be on your Syracuse donut crawl stop. It's located in the heart of downtown on N Clinton St.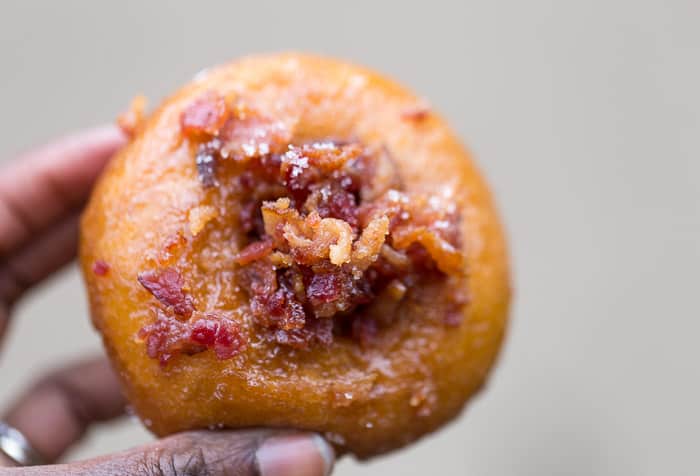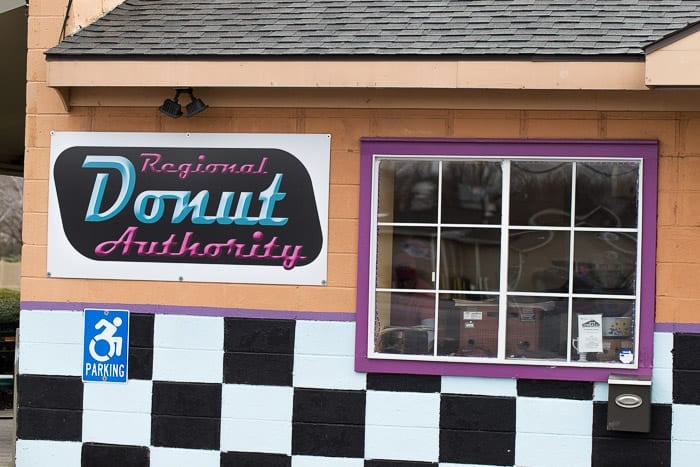 Reginal Donut Authority, located in Liverpool (about 20 minutes from downtown Syracuse) is another traditional donut shop that locals love with your favorite old-fashioned donuts. Think your Grandma's crisp fried donuts dunked in icing. They are so good and comforting and it is no surprise they are loved by so many. They remind me of this homemade fried donuts recipe my father-in-law shared with me a few years ago.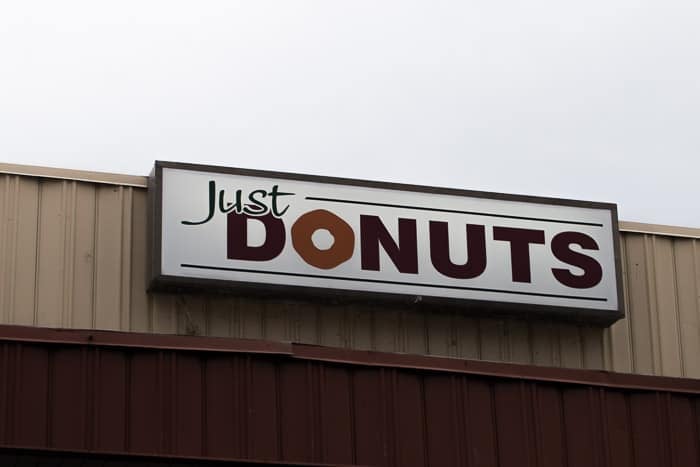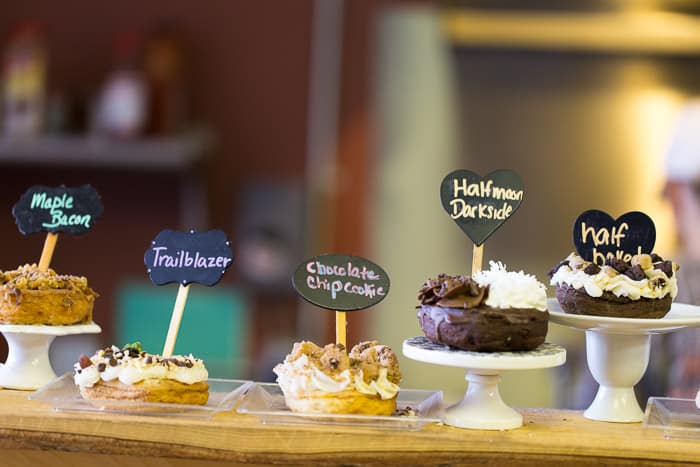 Just Donuts is a combination of old-fashioned donuts and gourmet. They have a VARIETY of donuts and toppings to please any palette … seriously!! You can create your own unique flavors too by selecting from their wide variety of donut flavors combined with glazes or frosting and endless toppings. It is about 30-35 minutes from downtown Syracuse but it is worth the hike.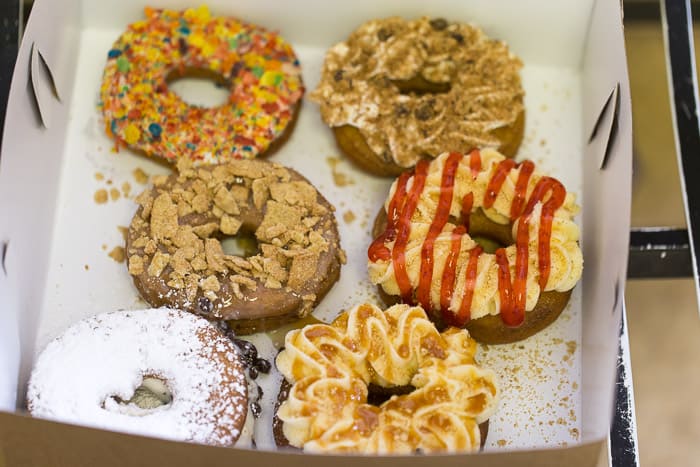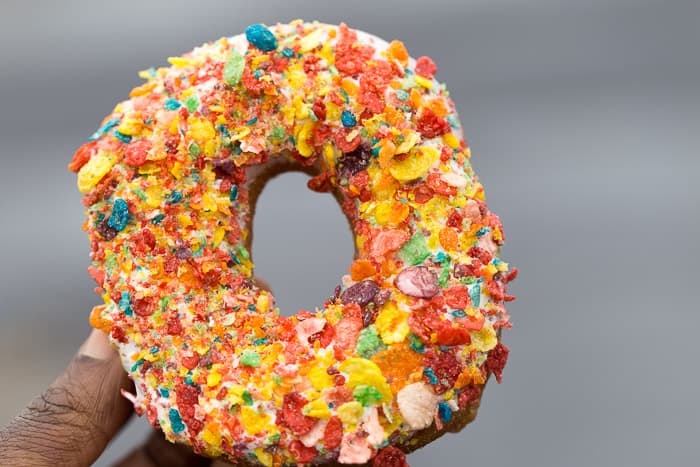 There you have it, folks! These are my favorite places to get the best doughnuts in Syracuse. Can you tell I have a thing for donuts??. Stay tuned for a round-up of my favorite bakeries in Syracuse.
If you live in Syracuse or the surroundings, be sure to share your favorites with me below in the comments.
For more things-to-do, entertainment and dining in Syracuse, Visit Syracuse. Check out my other The Locals Guide to Syracuse posts for more entertaining and things-to-do suggestions.