Easter Cake Pops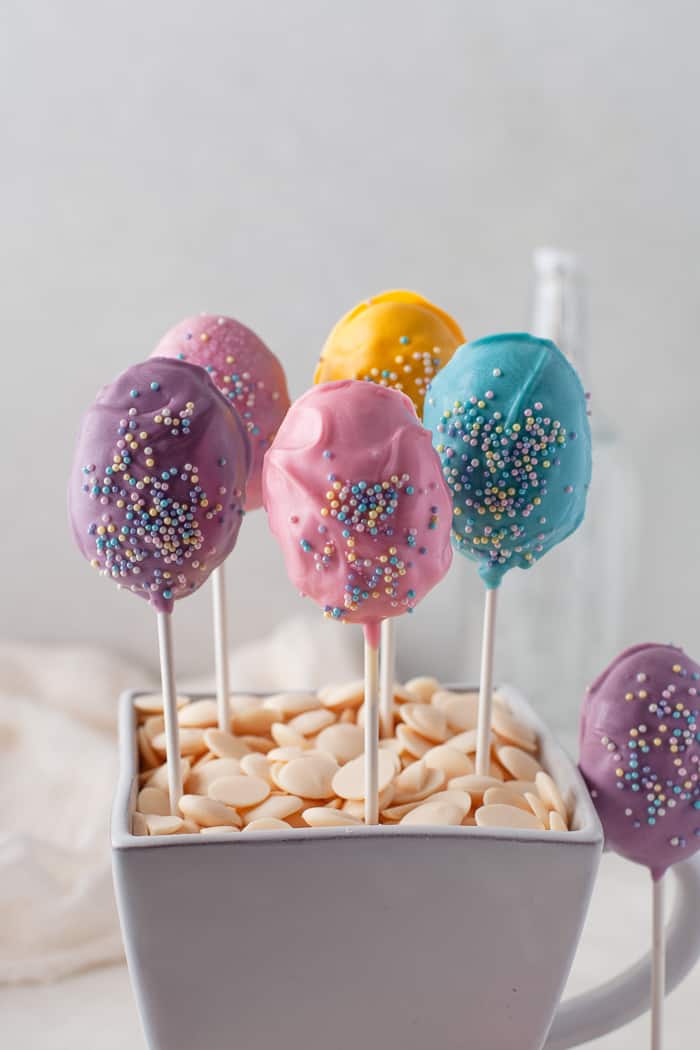 Hello friends! Easter is right around the corner and I have some new recipes for you. Starting with this easy Easter Cake pops.
I have a vast amount of Easter recipes in my archive and every year I struggle to come up with new and exciting ones for you and for my growing kids. This year, I figured why not try cake pops?? I've always avoided cake pops just because they seem complicated, and frankly I am not that patient. But with my kids getting more interested in baking, I gave them a try!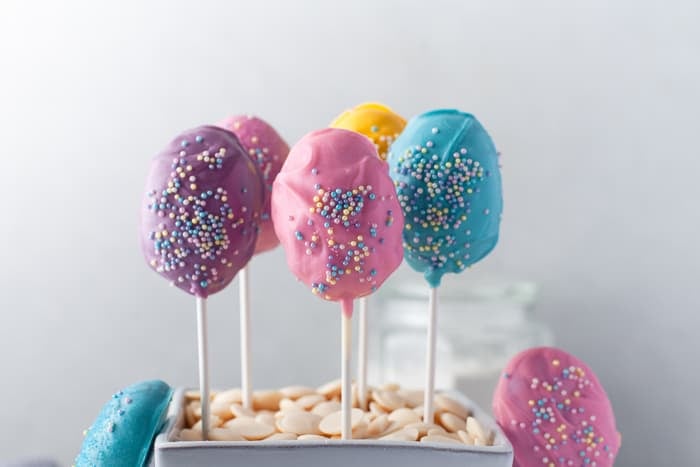 For my first try, I had to go easy. These Easter cake pops are quite easy to make, thanks to the egg molds that help shape them. So each cake pop is the perfect egg shape.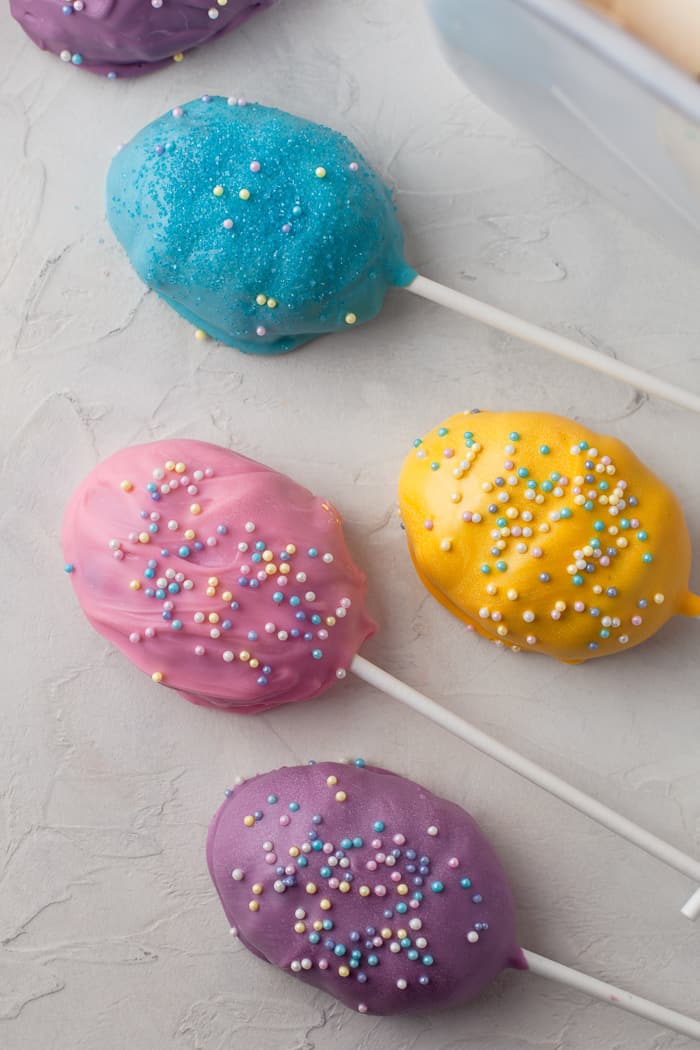 The cake itself is a rich chocolate cake. The usual go-to one-bowl chocolate cake that never fails me or my chocolate lovers. After you make your chocolate cake (or your cake of choice), you crumble the cooled cake and mix it with cream cheese to be able to form shapes. Fill the cake into your mold and freeze that briefly. After that, dip each cake pop into the colored candy melts. That's it! The rest is up to your level of creativity with decorating. You can leave them plain, pipe designs with candy melt or just use sprinkles.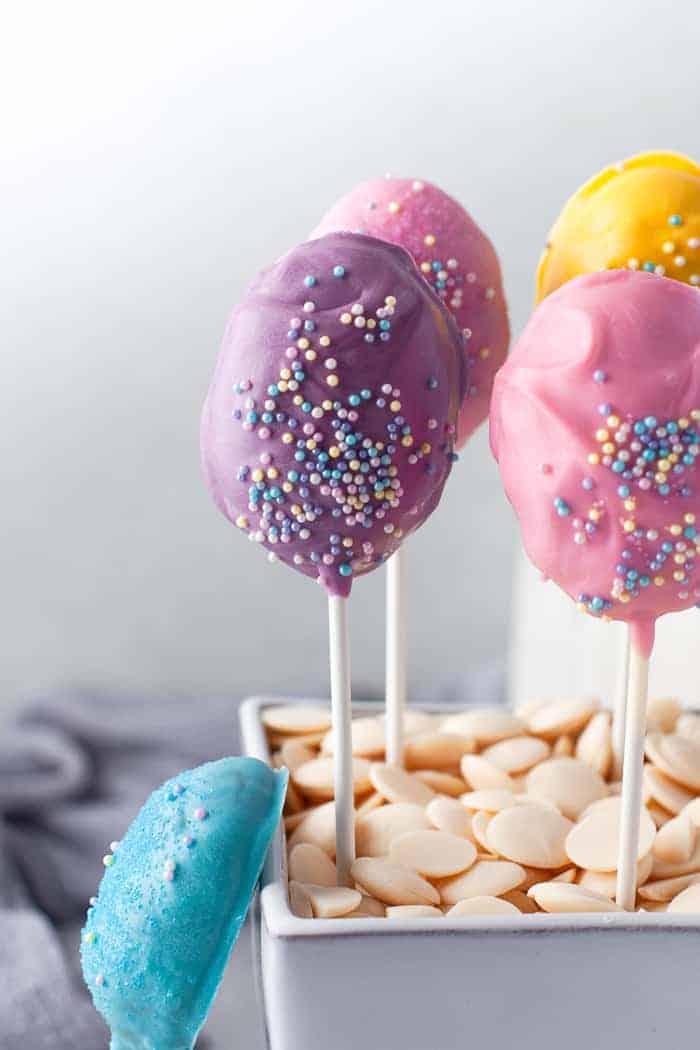 I'll walk you through the process in pictures and you can see for yourself how easy these are to make. I hope they inspire you to try cake pops with your kids or just by yourself for a fun treat.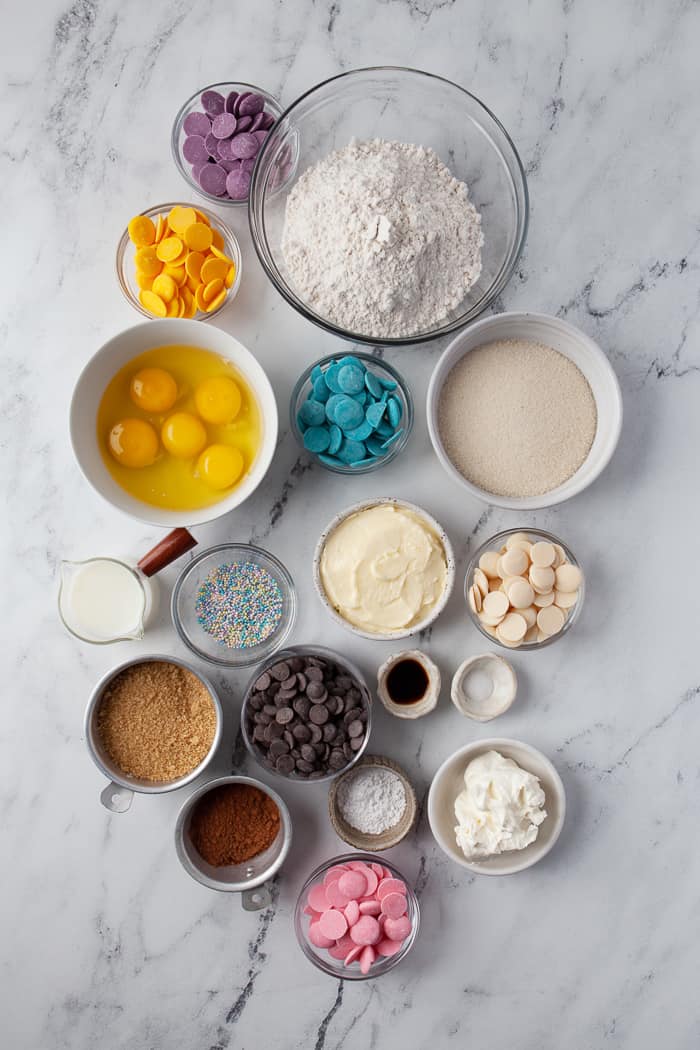 First, we will make the cake. I used a chocolate cake recipe however feel free to use your favorite cake. You can even make a carrot cake to be even more on theme 🙂
Cream sugar and butter! Add in eggs.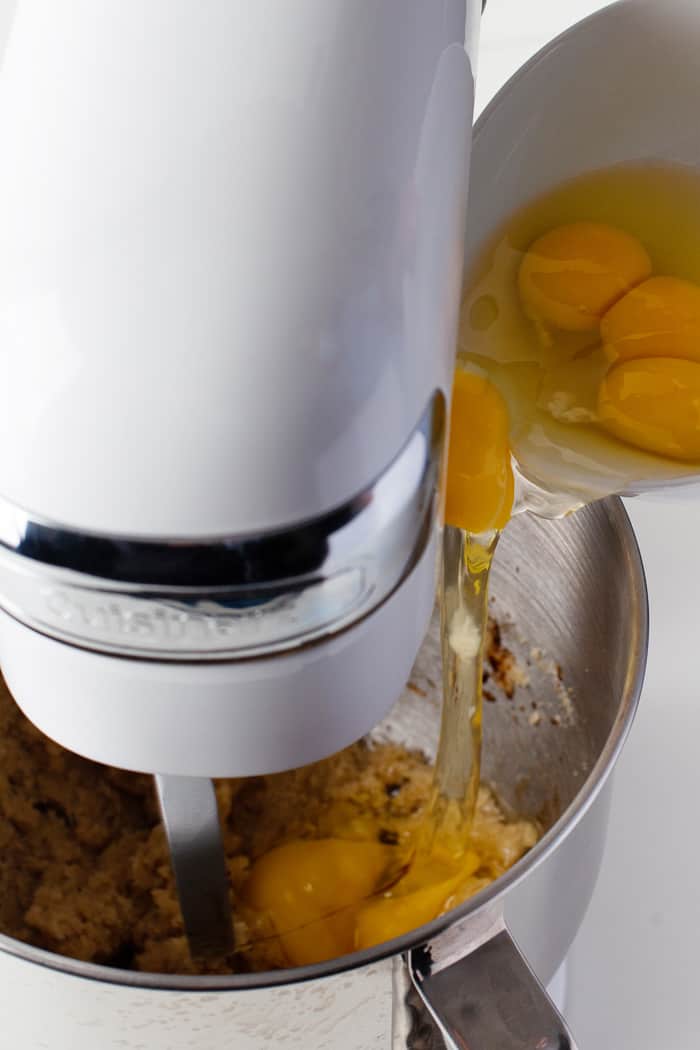 Get your dry ingredients together.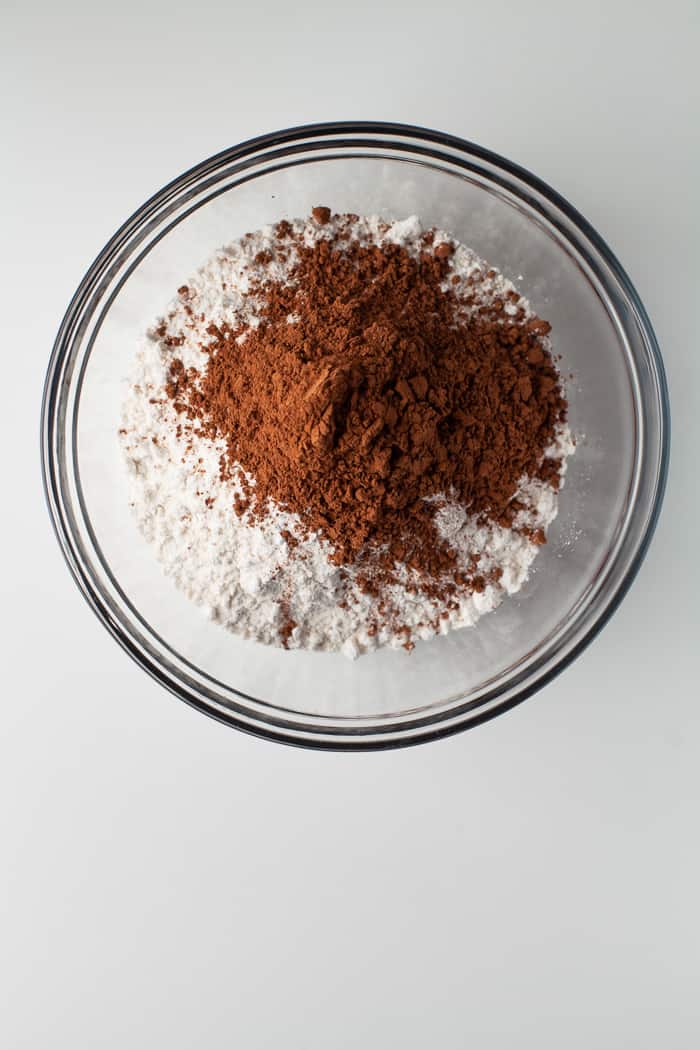 Combine the dry ingreineds with the butter mixture.
Add in the melted chocolate for another dose of chocolate.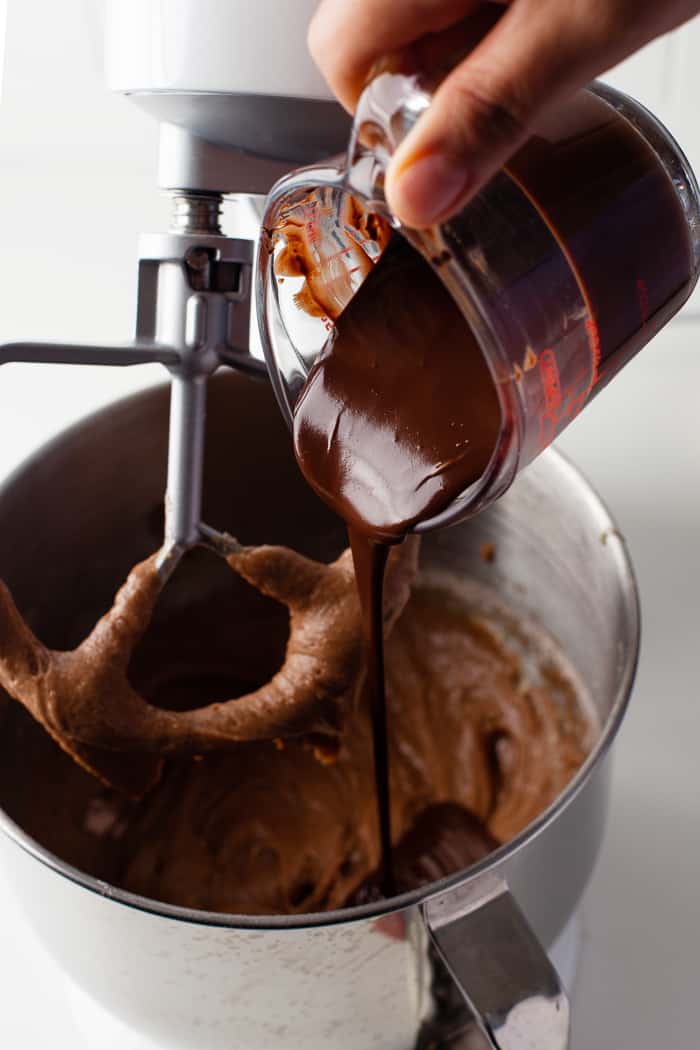 Transfer the final batter to your baking pan.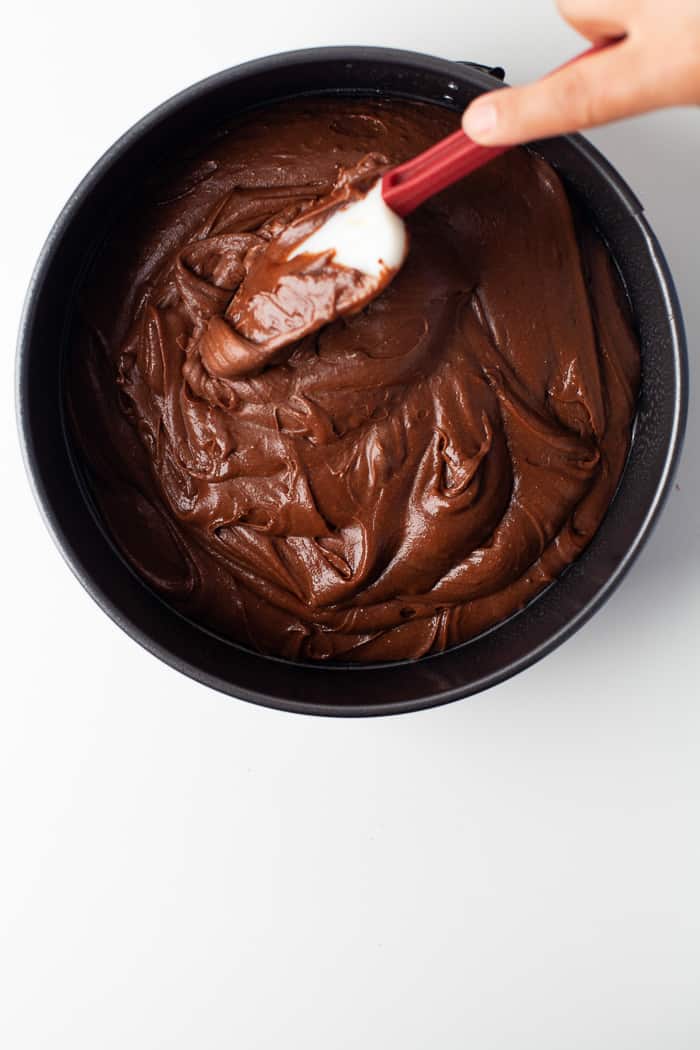 Bake the cake until done. Let cool completely before crumbling the cake.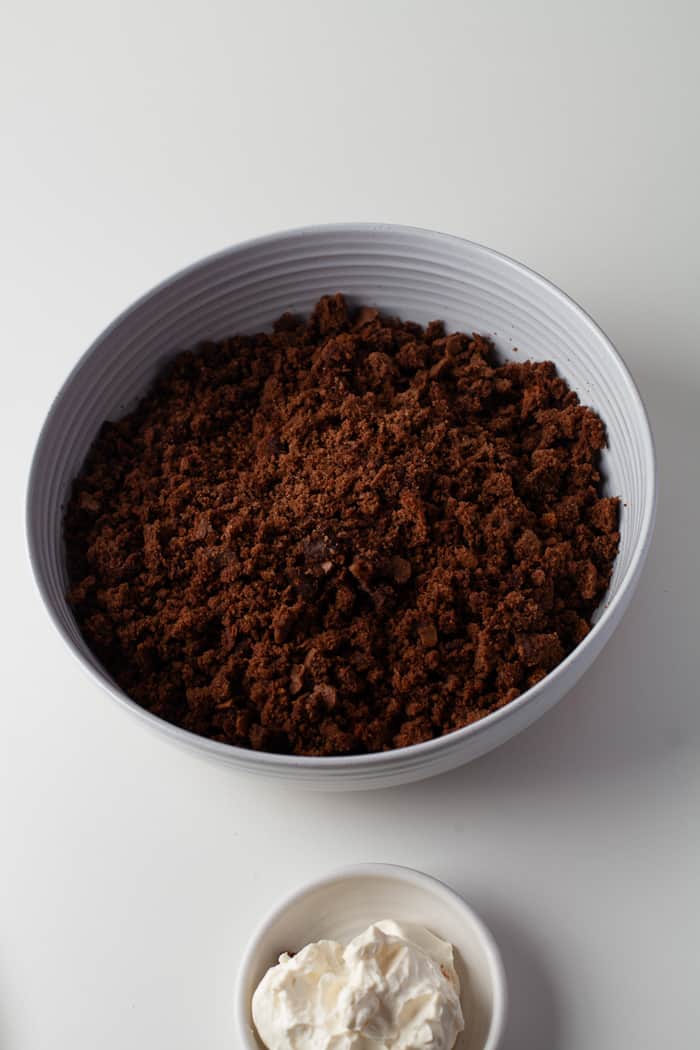 Now you will combine the cake crumbles with cream cheese. This will enable us to form shapes with the cake.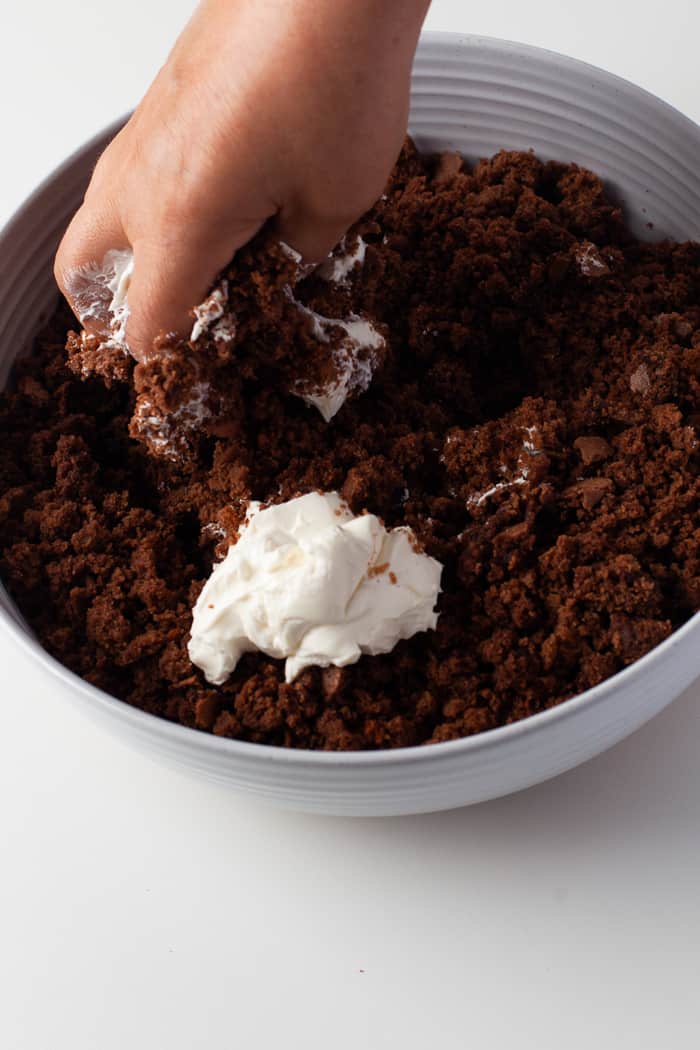 Mix it all together and then start filling in your mold.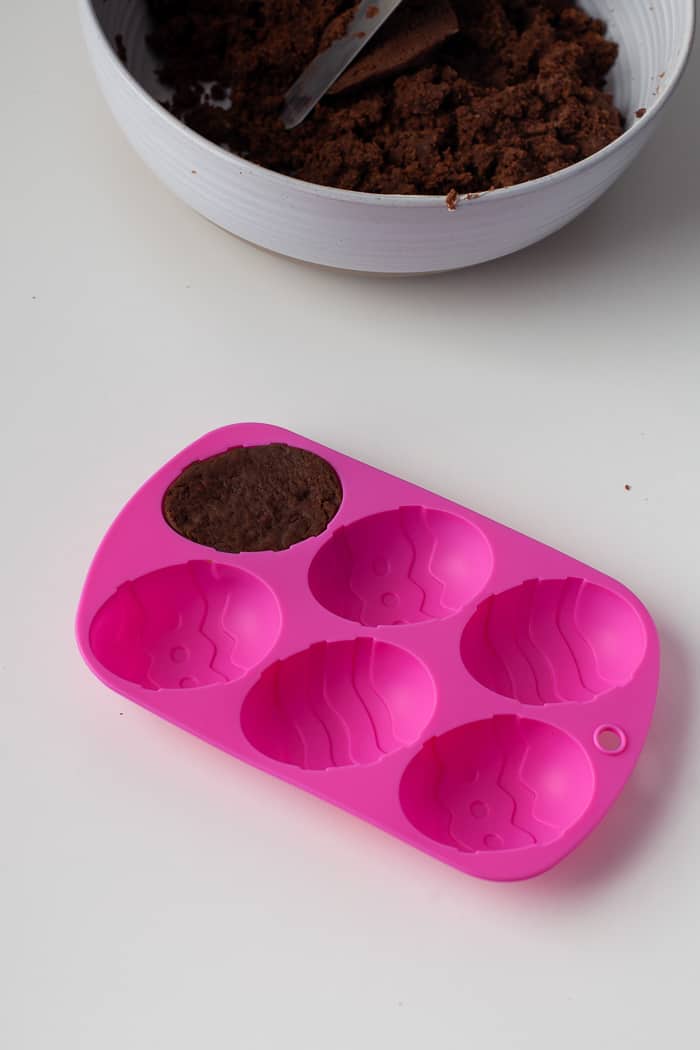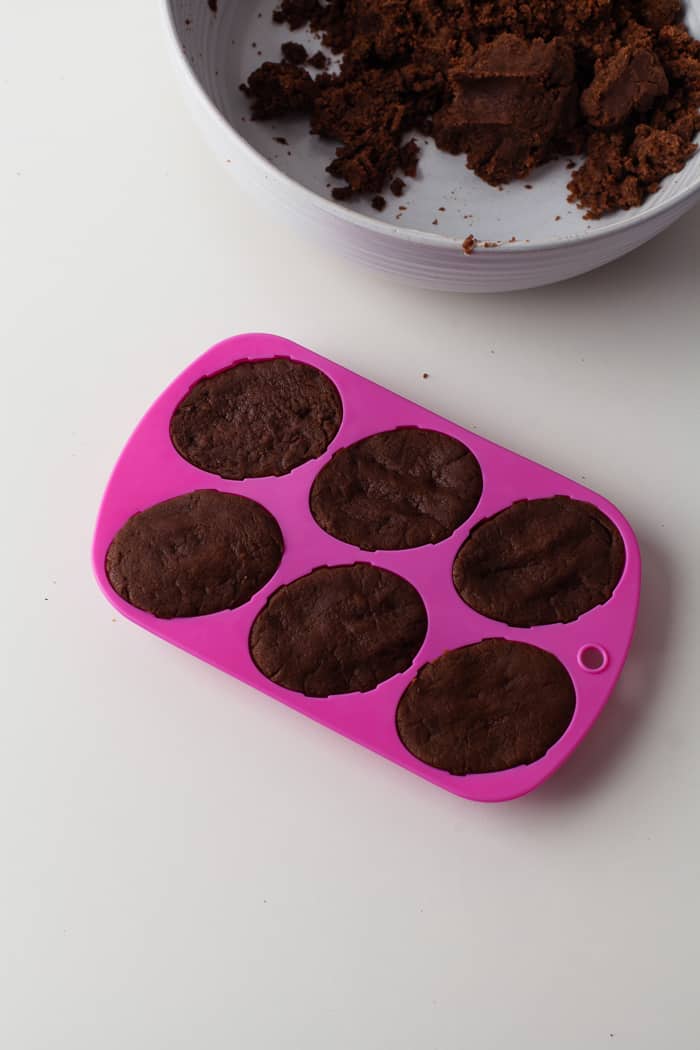 Let the mold freeze for a little bit while you make your melted chocolates.
Insert the sticks in each mold after they are frozen and dip them in the candy melt of your choice.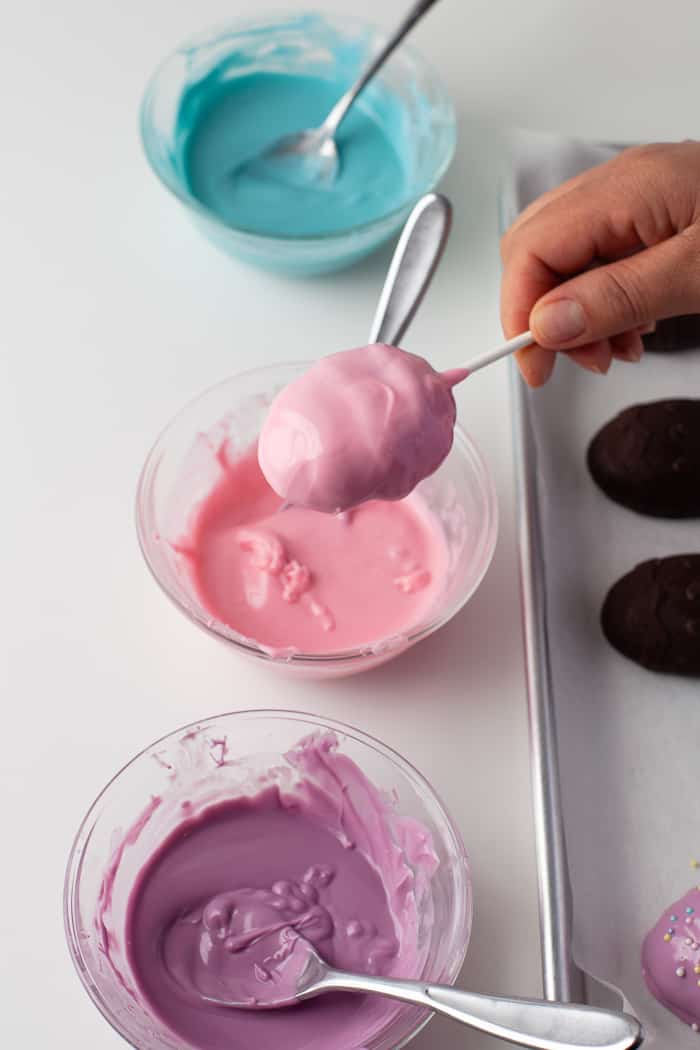 You can also choose to spoon the chocolate over the cake pops.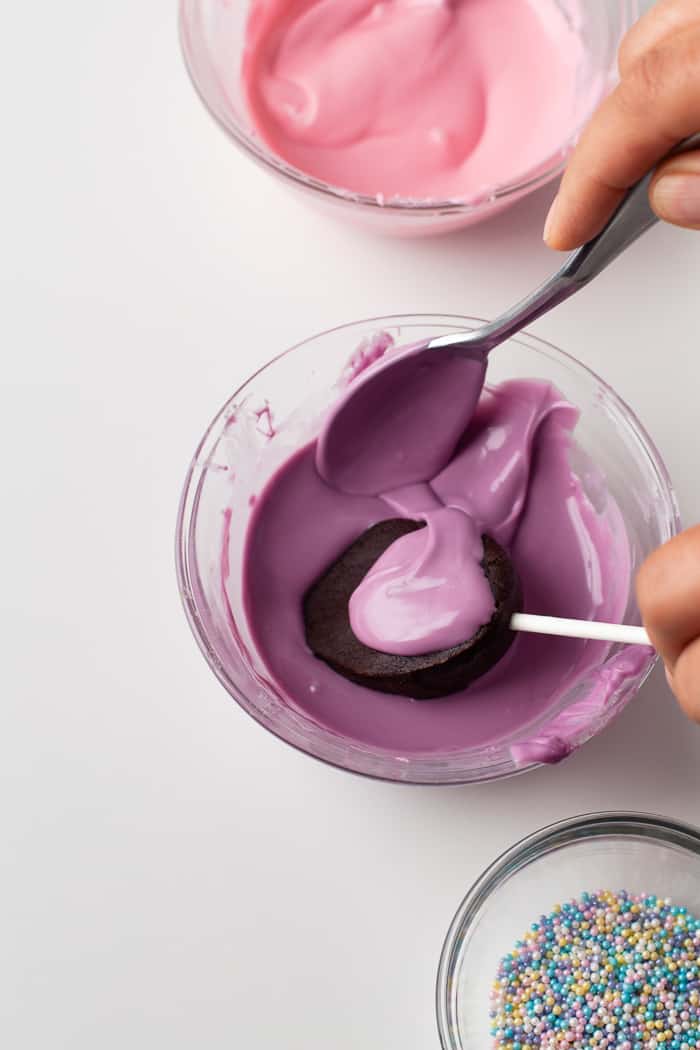 Regardless of your process, get the cake pops covered and set them on parchment paper. Immediately add on your sprinkles and decorations.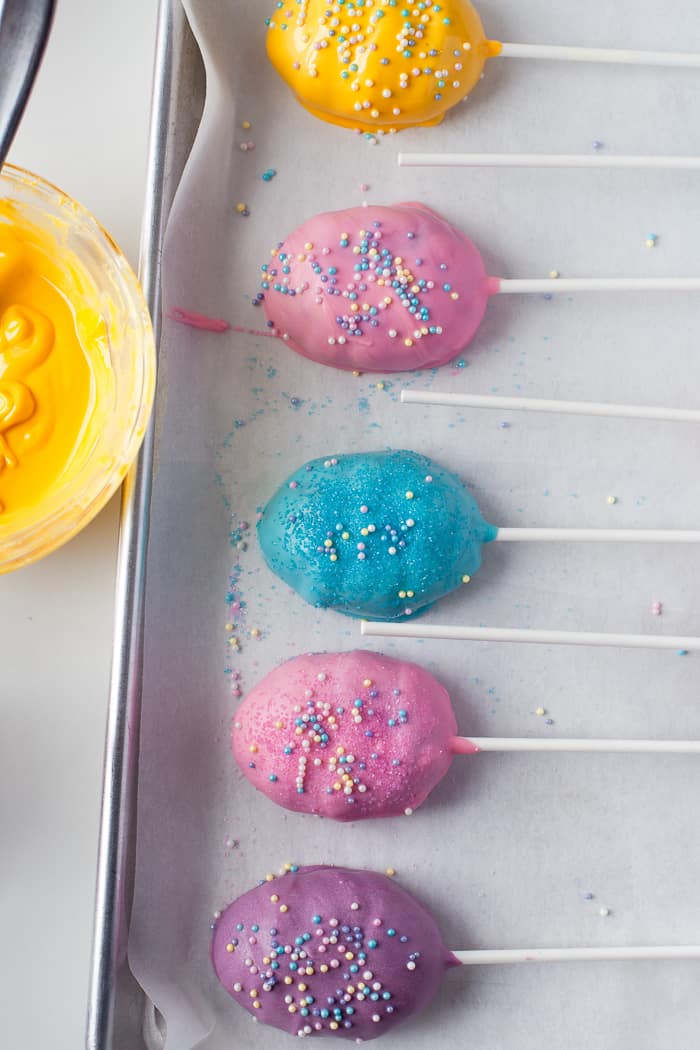 You can take it next level and pipe some designs on them. But for those of us who are a novice to this, just fun sprinkles is plenty cute.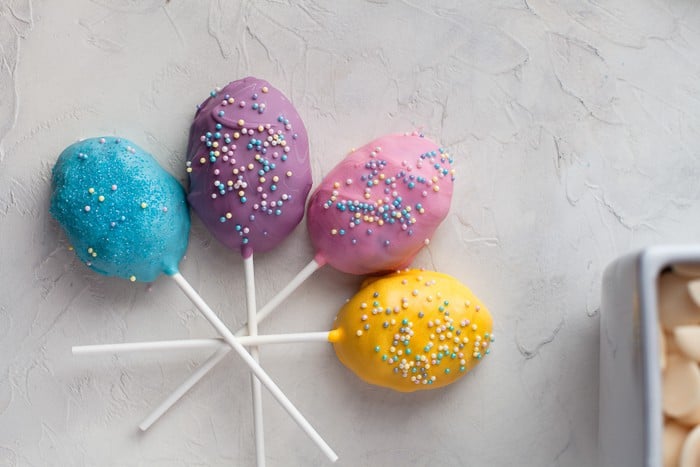 Let me know in the comments below if you'd give these easter cake pops a try. And if you do and share on social media, please tag me using #aclassictwist as I'd love to see your bakes.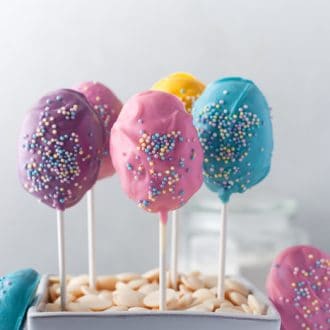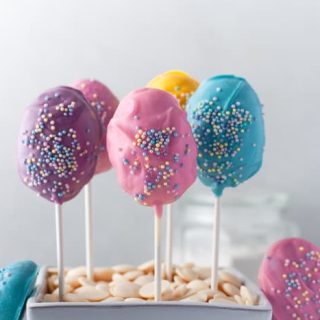 Yield: 18-20 Pops
Easter Cake Pops
Move up big coffee companies because these Easter Cake Pops are better than anything you could buy! They are sweetened to perfection and are super moist. You won't be able to eat just one.
Ingredients
Cake:
3/4 cup (1.5 sticks) unsalted butter, softened
1 cup granulated sugar
⅔ brown sugar
3 large eggs, at room temperature
1 teaspoon pure vanilla extract
2 ½ cups all-purpose flour
1/4 teaspoon of salt
1 teaspoon baking powder
2 tablespoons unsweetened cocoa powder
⅓ cup whole milk, at room temperature
1 cup semi sweet chocolate chips
8 oz Cream Cheese, softened
Coating:
1 cup of each color of candy melts (I used 4 colors)
Sprinkles of choice
Tools:
Lollipop sticks
Instructions
Chocolate Cake:
Preheat the oven to 350 degrees and grease two 8-inch cake pans with baking spray.
In a standing mixer, cream the butter with both sugars. Mix until light and softened, about 2-3 minutes on medium speed.
Add the eggs, one at a time, mixing after each addition. Mix in vanilla extract.
In a large bowl, sift together the dry ingredients (flour, salt, baking powder, and cocoa powder). In three additions, add the dry ingredients to the batter, alternating with the milk and mixing between each addition. Mix until just combined. Try not to overmix.
Melt the chocolate in the microwave in 30-second intervals. Make sure you do not burn it.
Once it's melted, fold it into the cake batter. Divide the batter into the two prepared pans.
Place in the oven and bake for 30 - 35 minutes or until you insert a toothpick and it comes out clean.
Remove the cake from the oven and let it cool for 15 minutes and then remove it from the pan.

Easter Cake Pops
In small individual bowls, melt your candy melts so they are ready to use for coating.
Meanwhile, crumble the cake into a bowl. Add in the cream cheese so you are able to roll the cake mixture. Mix with your hands, until it is perfectly combined.
Place your cake mixture into your egg-shaped mold. Freeze until firm for about 5 minutes.
Remove from the mold, dip the tip of 1 lollipop stick about 1/2 inch into melted candy, and insert stick into 1 cake ball no more than halfway. Repeat.
Now dip your Easter egg into the chocolate of your choice or you can also use a spoon to drip some chocolate over the cake.
Return to your baking sheet, add some sprinkles and refrigerate for 5 minutes. Let stand until set.
Enjoy!
Notes
Another option to make your eggs is to add a thick layer of chocolate into your mold using a brush. Place the lollipop stick about ½ inch into the mold once you have placed the layer of chocolate. Let it set and add your cake mixture into the mold. Cover the top with another layer of chocolate and let it set completely. Remove from the mold.
Recommended Products
As an Amazon Associate and member of other affiliate programs, I earn from qualifying purchases.