Fashion Fridays: Cozy Fall Sweaters
Cozy fall sweaters are a fall must-have. Pair with jeans and a scarf for an easy look. Here are a few of my favorites perfect for any budget.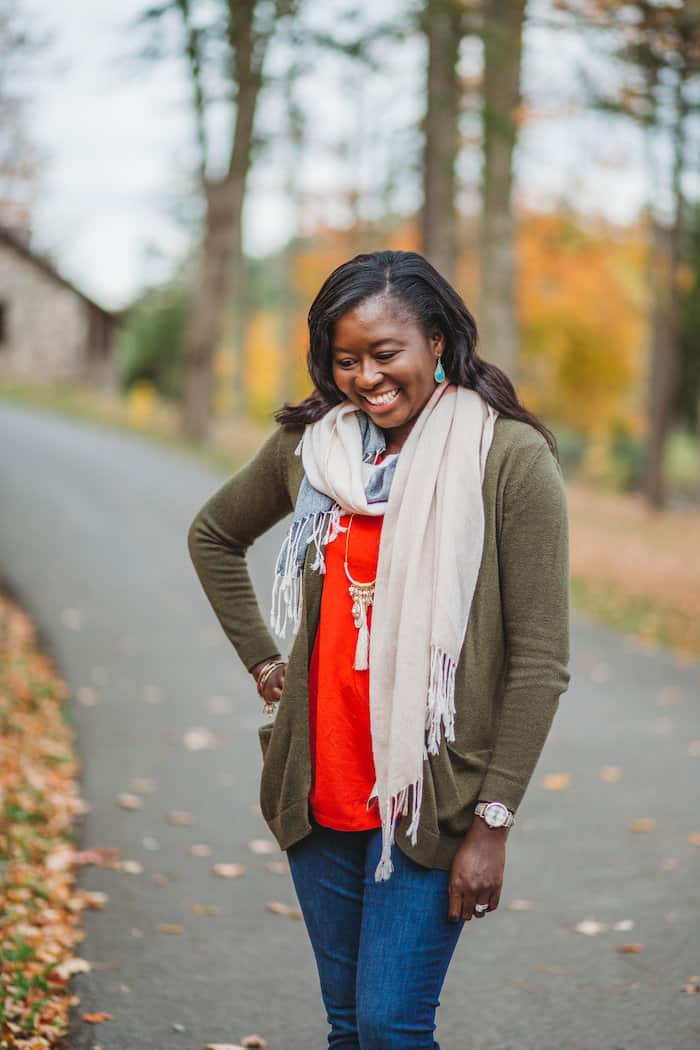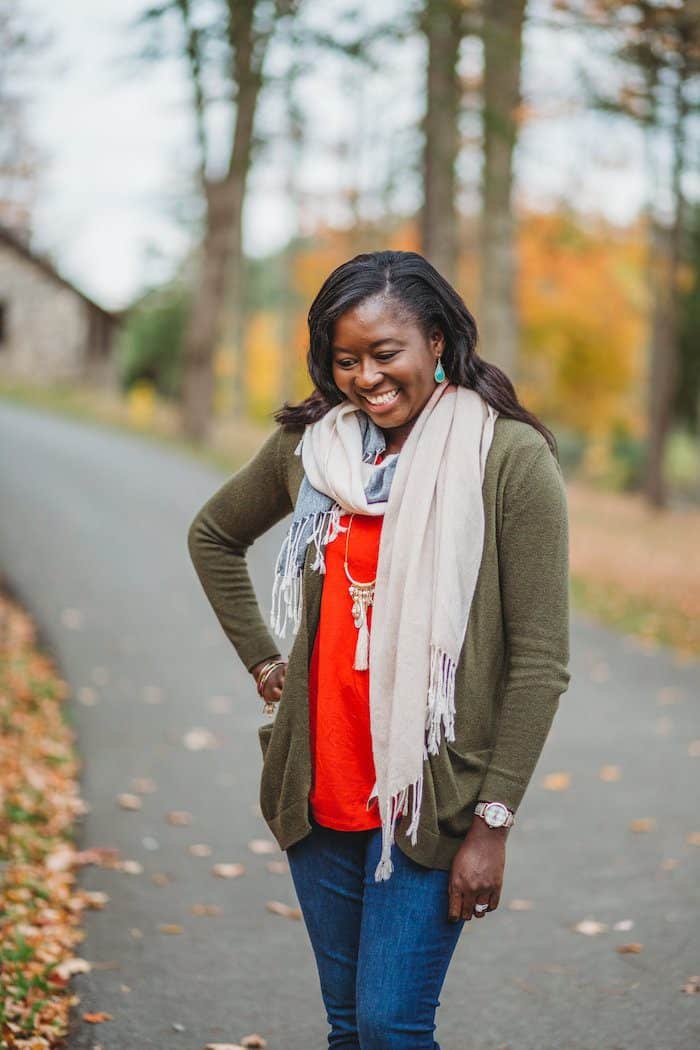 It's been a while since we had one of our Fashion Fridays. I know it is late in the season but I didn't get around to sharing with you any of my favorite fall pieces this year. Before the season ends and the snow gets here, let's talk about the one (or two) must-haves in the fall –  cozy fall sweaters. They are versatile, warm (duh!) and fun to mix-and-match with different statement pieces. For my wardrobe, I love bold colors and patterns but every now and then I go for a more classic piece like this green open-front sweater.
Nothing beats the crisp fall air with a cozy sweater, favorite scarf and boots. For most of you, there's another 6 weeks of fall left. So be sure to shop for some new cozy fall sweaters. For those of us in the northeast, winter is just around the corner. Layer up!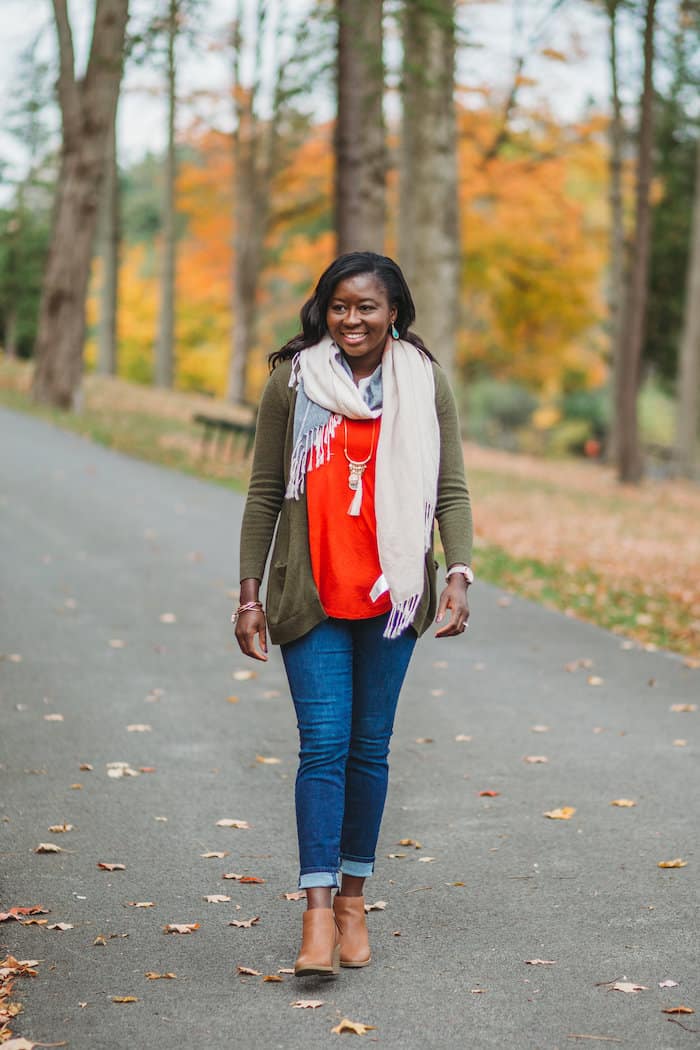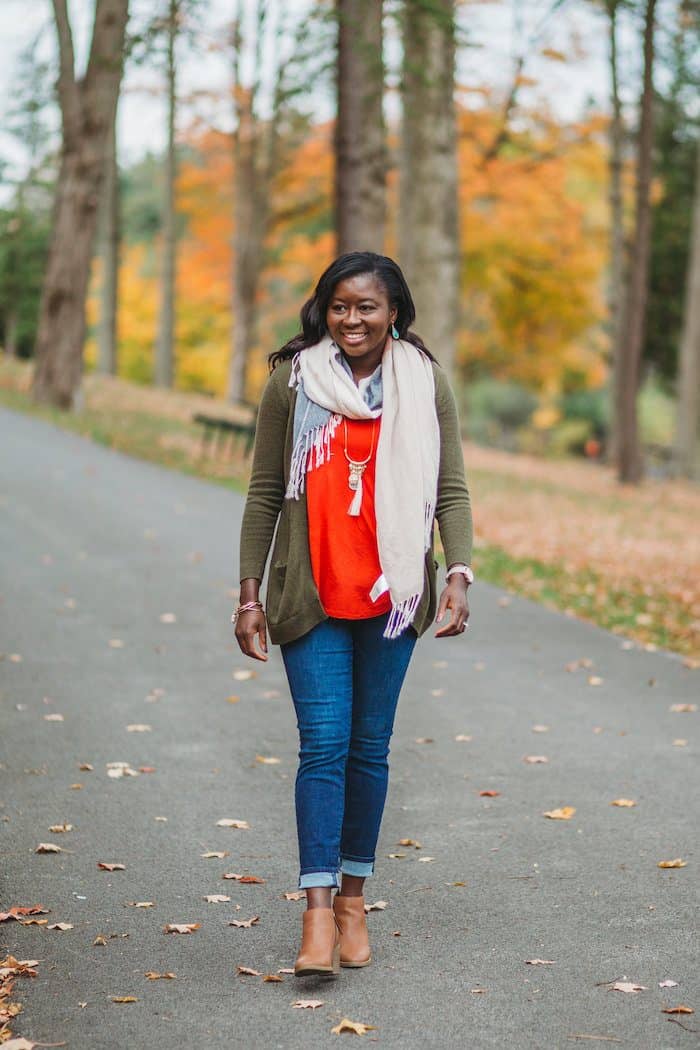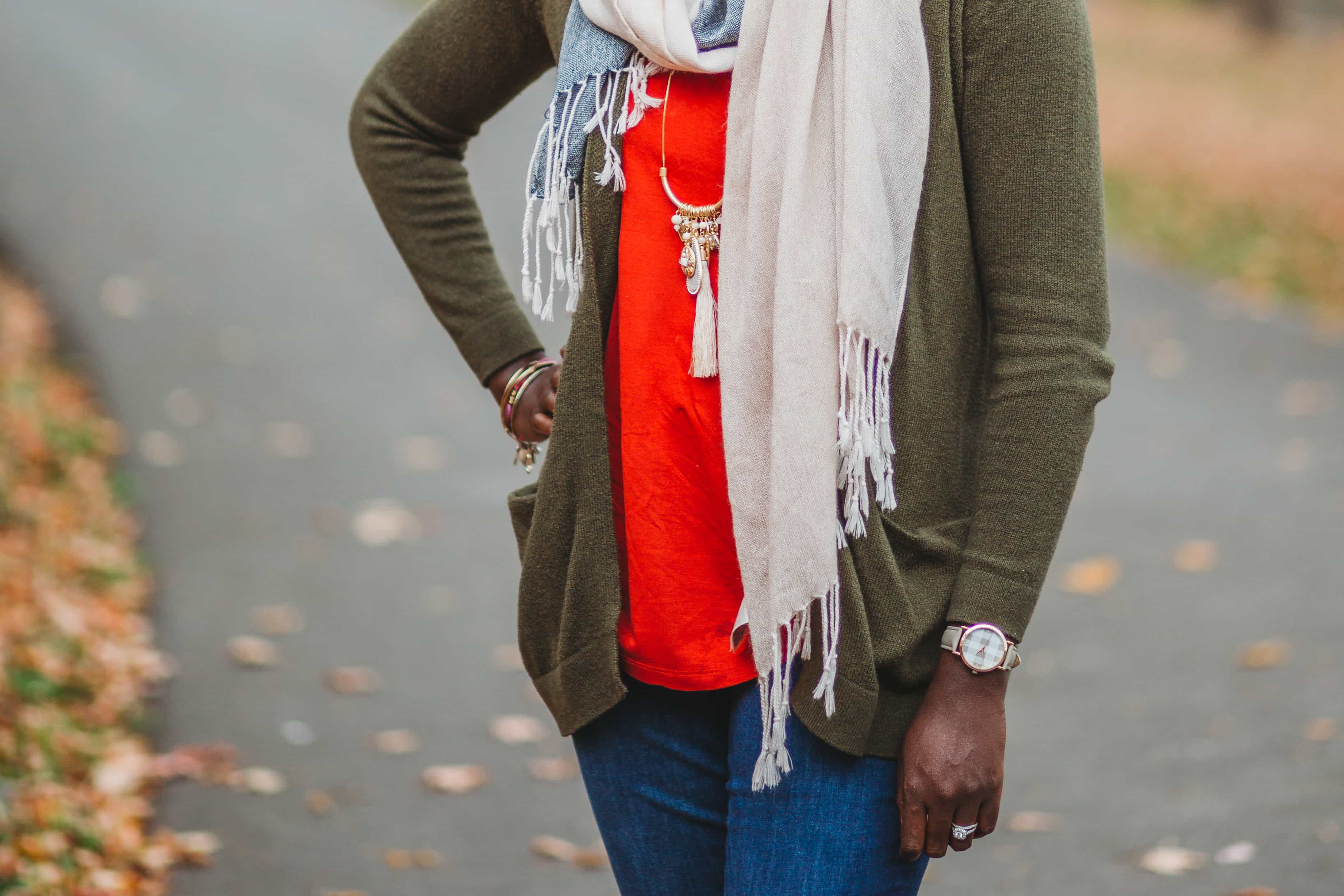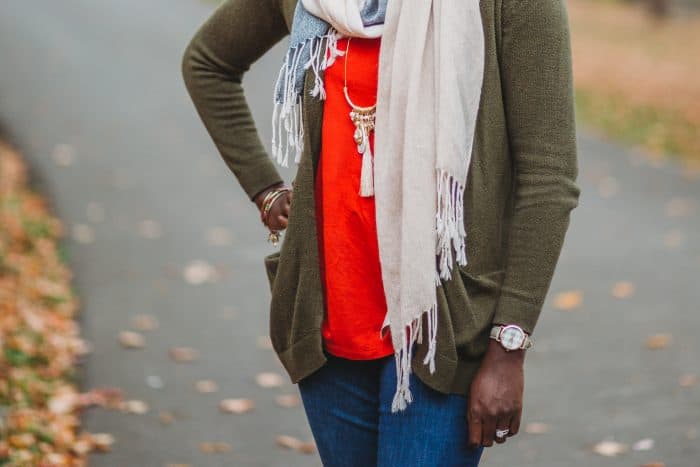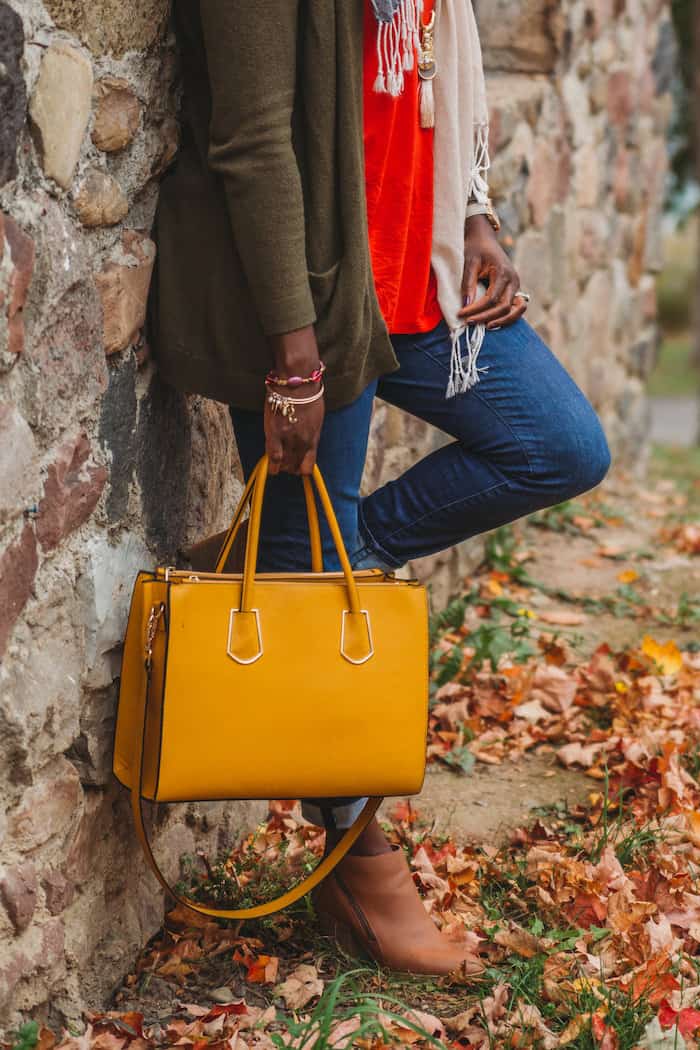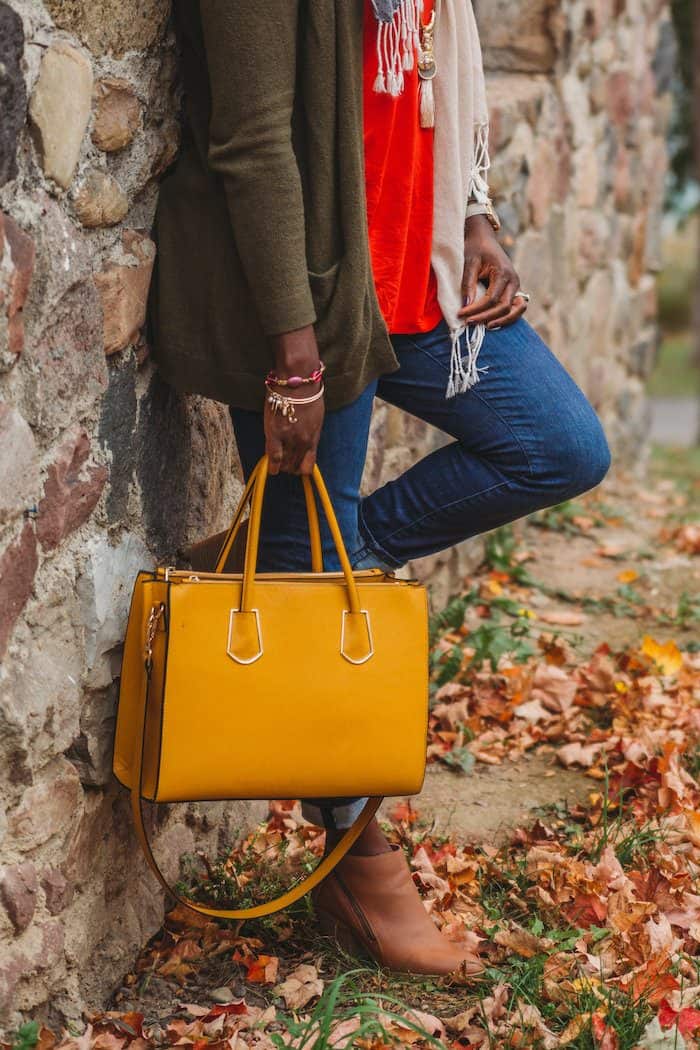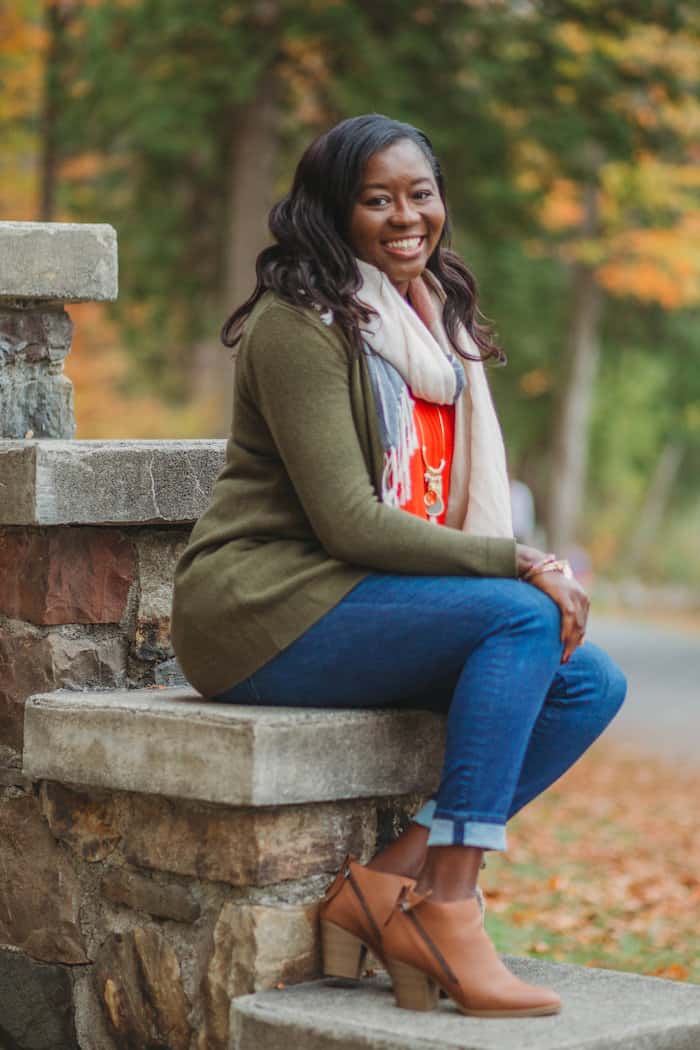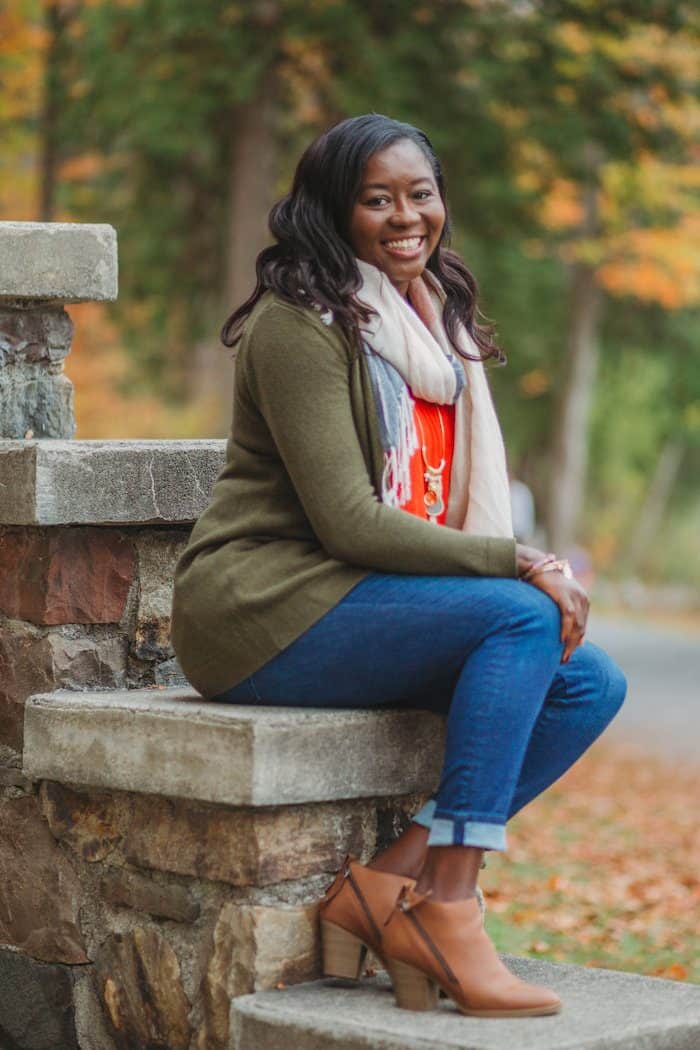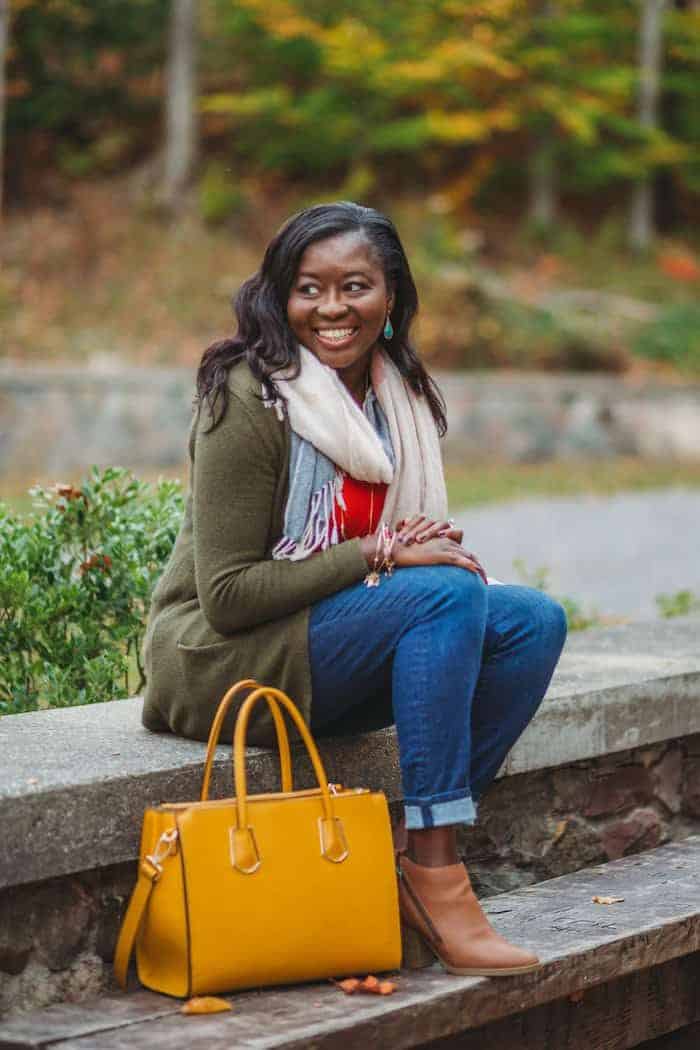 Sweater, Boots, Purse (in black and similar), Jeans, Scarf
Photography by Michelle McGrady
SHOP THIS LOOK

A few favorite cozy fall sweaters for every budget