Fashion Fridays: Pink Plaid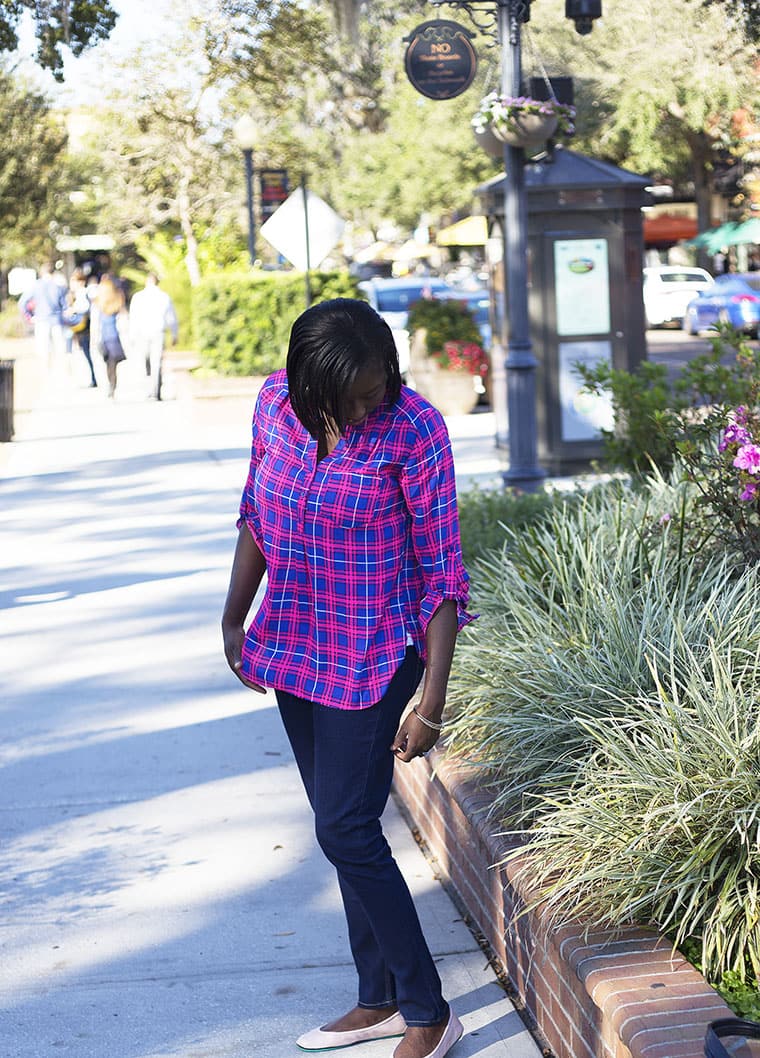 Hi friends! It's been WAY too long since we had an edition of Fashion Fridays. The last we spoke I was very pregnant and wearing a whole different wardrobe. But I think it's time for some bright, bold Spring pieces like this pink plaid shirt.
The thing about having a baby is that you grow immensely in more ways than you knew possible, especially in your relationship with your body. You journey through very many emotions from hating that you are getting big, to accepting it, to realizing wow, I am growing a human so I should be getting big, to amazement in what your body can do and finally to loving your body for all it's wonders. Well, at least that was my journey and I am sure it is different for every woman who goes through childbirth but I do hope that we all come out of it embracing the amazing transformation we went through and loving the new curves, lines and bodies that nourish our babies, regardless of the size.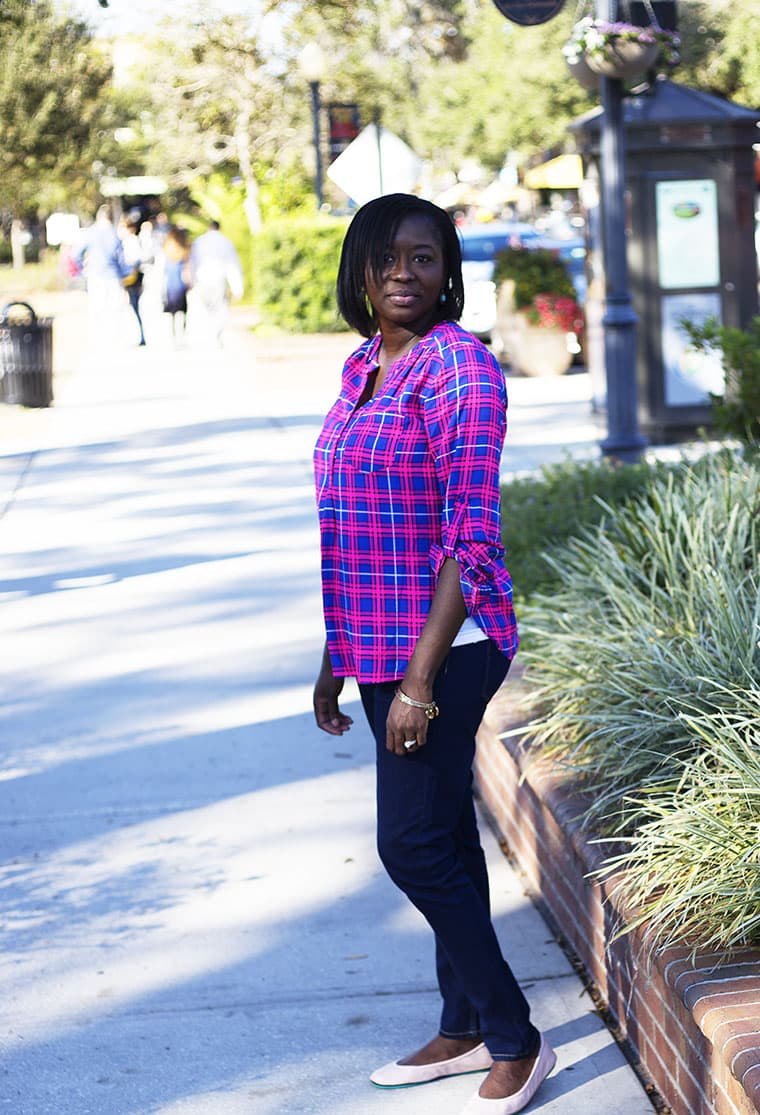 This spring, I am looking forward to wearing more bold colors and patterns!! I am a sucker for plaid, blocks and prints and this top from Stitch Fix, lit up my day when I received it. It was perfect for our little weekend getaway to Orlando a few weeks ago. I love how it moves with you, how bright it is and spring perfect!
What are some of your staple Spring wardrobe pieces? I love flats, colored skinny jeans and patterned tops.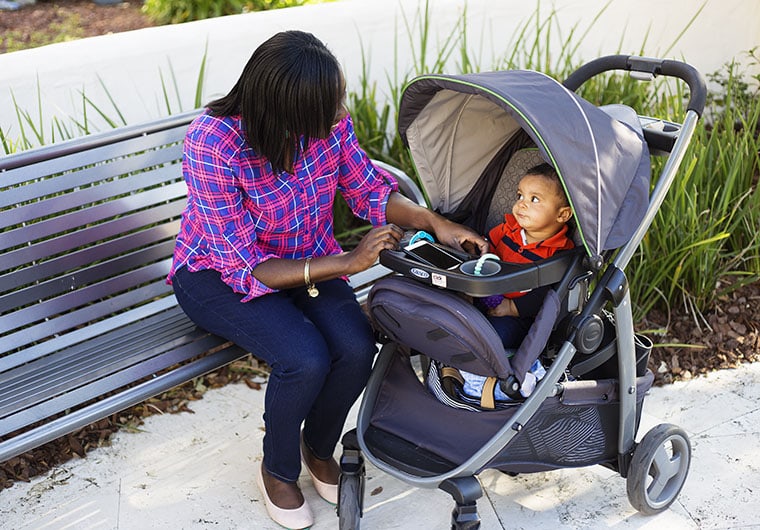 PS: This was my second time trying Stitch Fix and I love it. Have you tried it before?? Having a personal stylist who knows your taste is amazing and perfect for this busy new mom who has zero time to go shopping. Here's a (referral) link to sign up for their service. Give them a try and let me know what you think.