Fashion Fridays: The Best Maternity Jeans for Curvy Girls
Hello fashion loving friends!! We are starting a new Maternity series on our Fashion Fridays as I am currently pregnant and in maternity clothes (pregnancy announcement here). I will hopefully be sharing some of my favorite stylish finds with you in hopes that it will help any of you that are currently pregnant or will be sometime soon!
Let's start with maternity jeans shall we?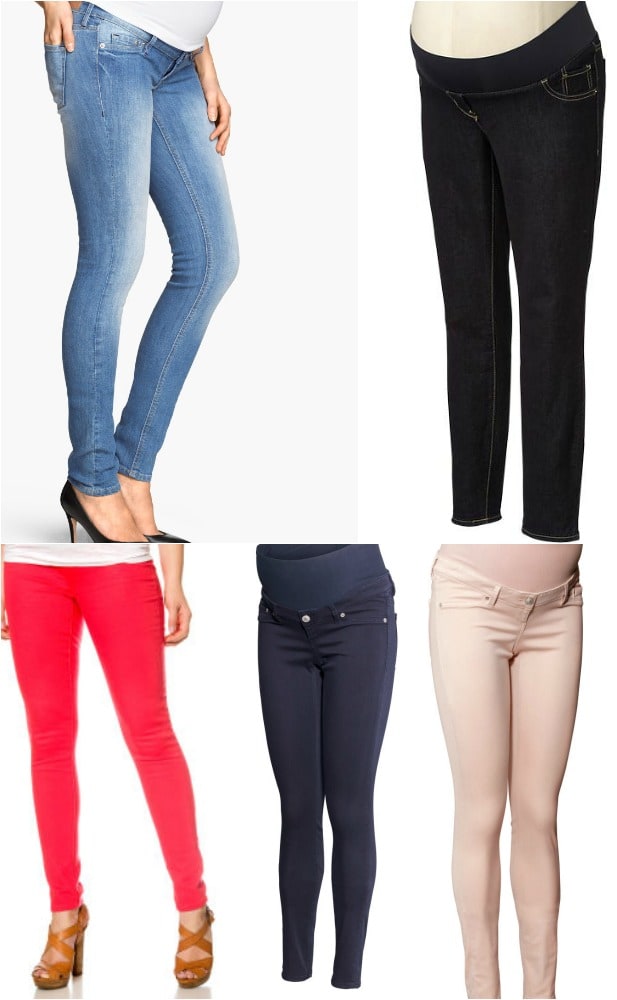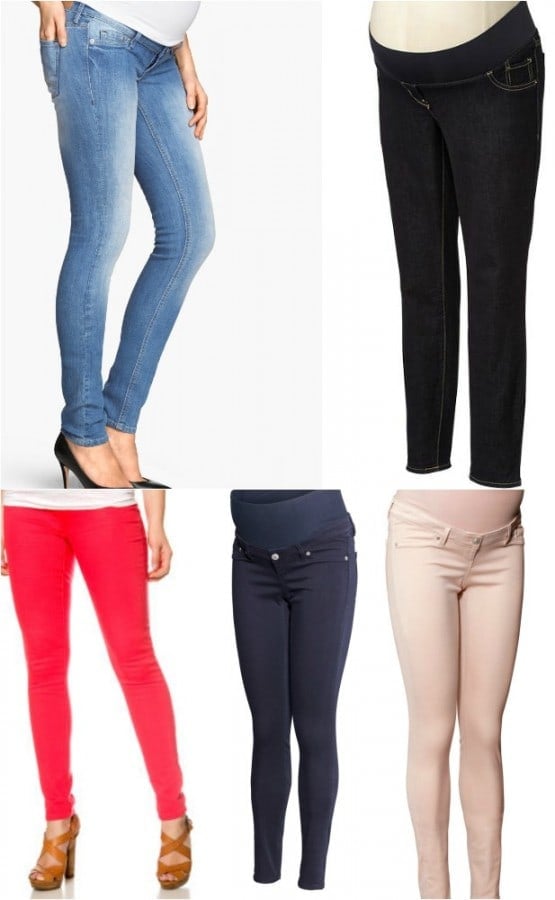 As a curvy lady, I  expected my body to change with pregnancy. What I didn't expect was that the selection of jeans that fit my new curvier bod will be quite limited. Heck, maternity clothes in general are very limited in selection. I think this was the most stressful part of the second trimester since I work in a lab and wear jeans EVERYDAY to work. So I was looking for maternity jeans that were durable, affordable and yet still stylish. Is that too much to ask?
I tried a few (read: way too many) and here are some of my favorites to save you the trouble.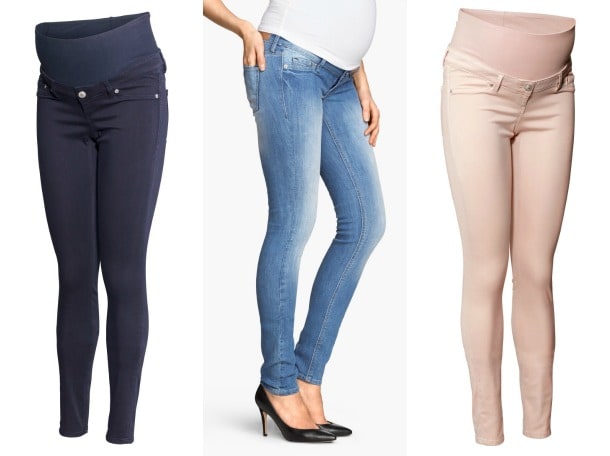 1) By far my favorites were from H&M. Both the MAMA Skinny Jeans and MAMA Slim-fit Pants were a great fit and were easy for my everyday looks. I got the three colors above and they were all $39.95 or less. I am still wearing them everyday.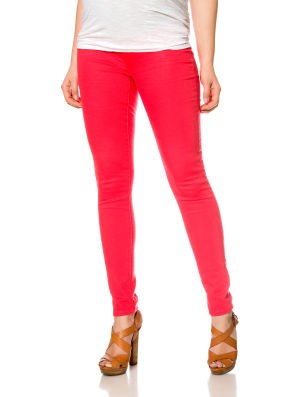 2) Jessica Simpson Skinny Pants for Motherhood Maternity – I bought these just for the color!! It's on sale now it seems.  Here's it on me for our announcement pictures (image by Jen Pecka):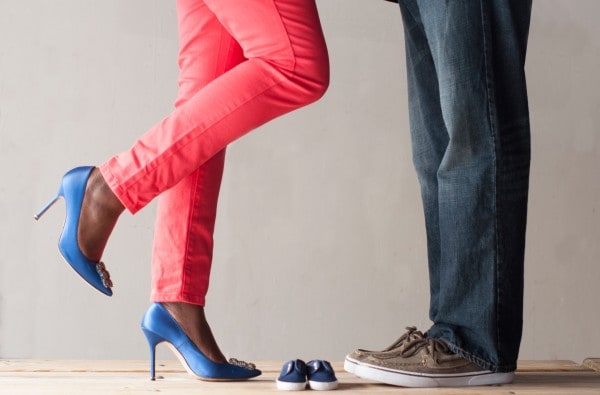 3) The Old Navy Maternity Rockstar. This was my biggest disappointment to be honest. Before I got pregnant, I wore the regular Rockstar and loved the fit and perfect length. However, the maternity ones just fit differently and it was hard to find long ones or ones that don't look baggy. This pair is OK and I kinda like it rolled up especially now that it is warming up.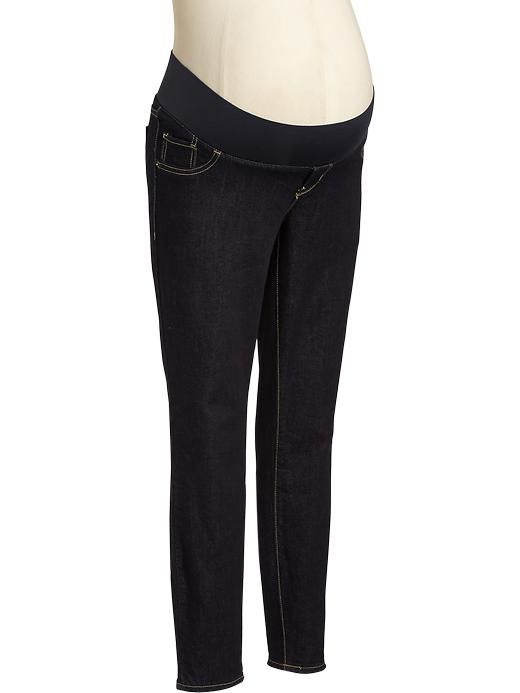 4) Finally, Target – they do not have the best selection if you are looking for skinny jeans. But for a full bottomed jean, I like how comfortable these Liz Lange for Target jeans are. The full belly band molds and holds the bump well.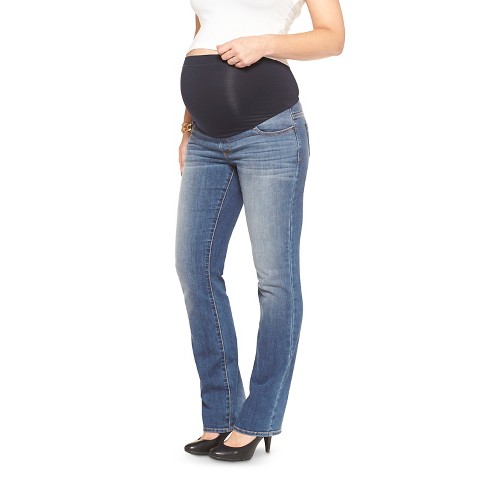 There you have it!
If you are pregnant (or recently were), do you have favorite maternity jeans that I should look at? I am just about to burst out of these and need to invest in a few more for the last stretch.