Coconut Lime Bars
** Before I get to today's recipe, I just want to say THANK YOU for all the heartfelt messages to our big announcement earlier this week. This soon-to-be momma is feeling all the love and teared up reading your comments on the blog and Instagram. Thank you!! **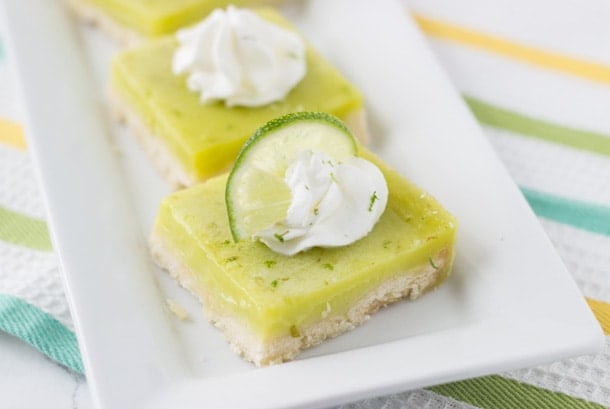 SO these coconut lime bars are super amazing!! Sometimes it's just hard to beat around the bush when a recipe is good. I love lemon bars but man…lime bars are where it's at now because you know coconut and lime = fab!! I've had great love for the coconut- lime combo all spring long (exhibit 1, 2, 3) and couldn't wait to have it again. When thinking of a possible dessert for Mother's Day, I figured we should shower our citrus loving moms with more than just lemon desserts….lime bars with tropical coconut sounds befitting to celebrate these hardworking women. Right?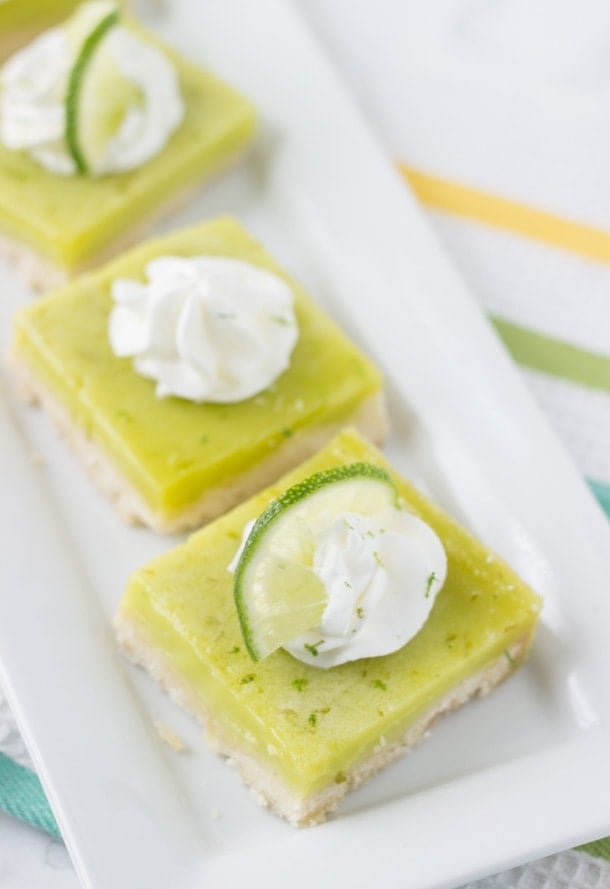 These coconut (key) lime bars start with a super soft, crumbly and buttery coconut shortbread crust that's crunchy and really good. They are then topped with a sweet and tart lime curd, just like in your traditional lemon bars with hints of coconut. You can use regular limes for this recipe or fresh key lime juice if you can find those little key limes around. Finally the bars are topped with fresh whipped coconut cream. In summary, these are super duper amazing treats my friends.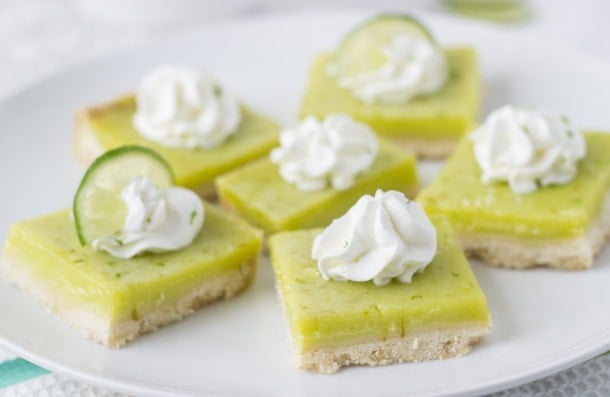 OK, I'll stop the blabbing and just give you the recipe so you can try them yourselves. I'm sharing these coconut lime bars over on The Kitchenthusiast, the KitchenAid recipe blog! Head over there now to grab it.
Hope you have a wonderful weekend. Happy Mother's Day to all you mommas out there…and THANK YOU for all you do!
This post was sponsored by KitchenAid. All opinions are 100% mine as usual. Thank you for supporting the occasional sponsored posts that make it possible for me to continue to create quality content!
MAKING THIS RECIPE? Share it with us on Instagram using #aclassictwist so we can see what you are baking up in your kitchen!