Gingerbread Chai Cookies
The warm spices of cinnamon, cloves, and ginger are enhanced with ground black pepper in these gingerbread chai cookies. They are incredible!!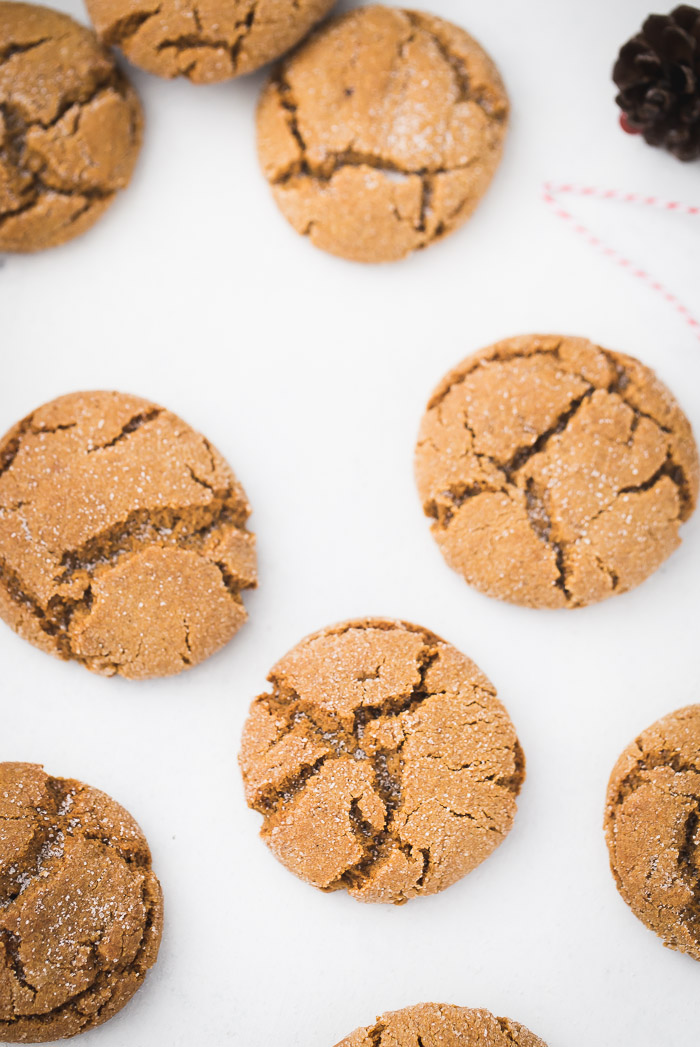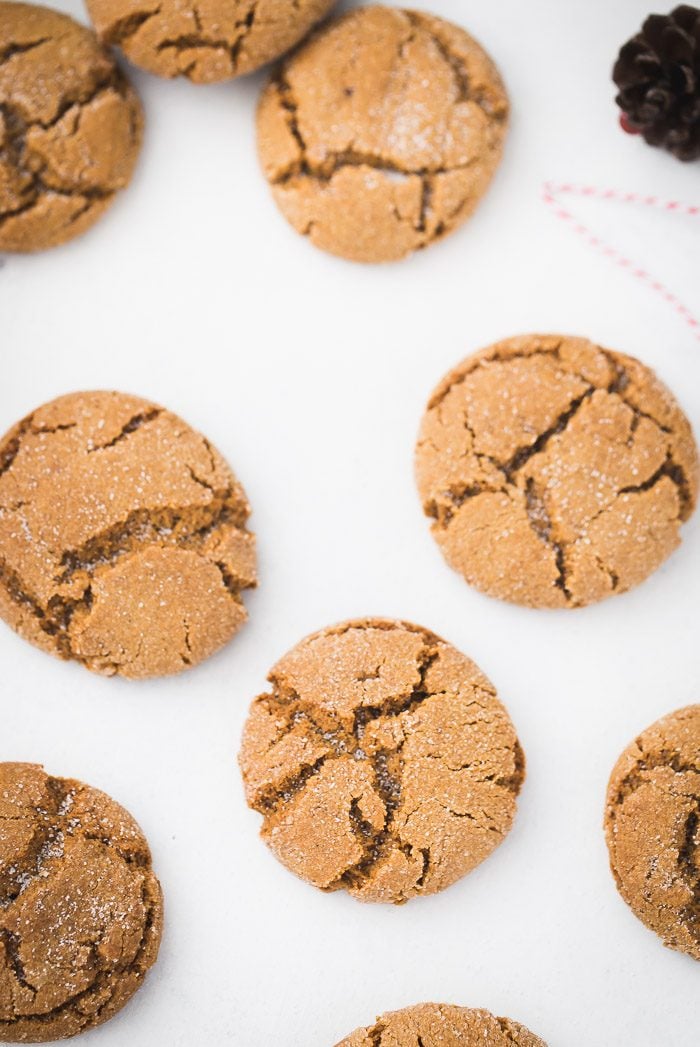 Hello friends! Do you have space for one last Christmas cookie recipe? Of course, you do!! If you are like me, molasses gingersnap cookies or gingerbread cookies are a must during the holiday season. This year, I tried these gingerbread chai cookies from Bake from Scratch and I was amazed at how unique and delicious they were. You are going to LOVE them and will be making them beyond this week and all winter long.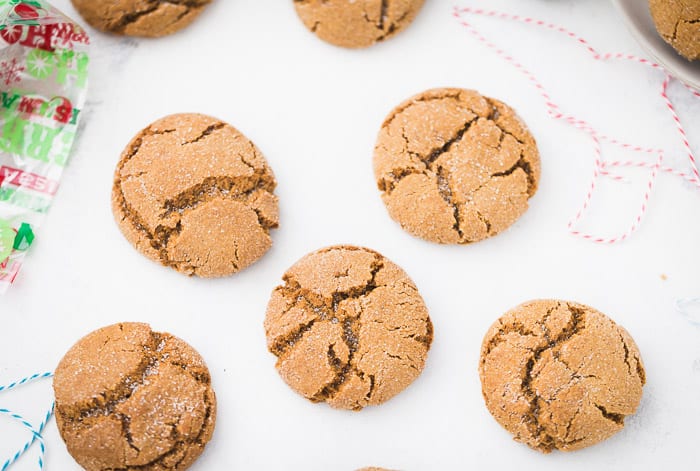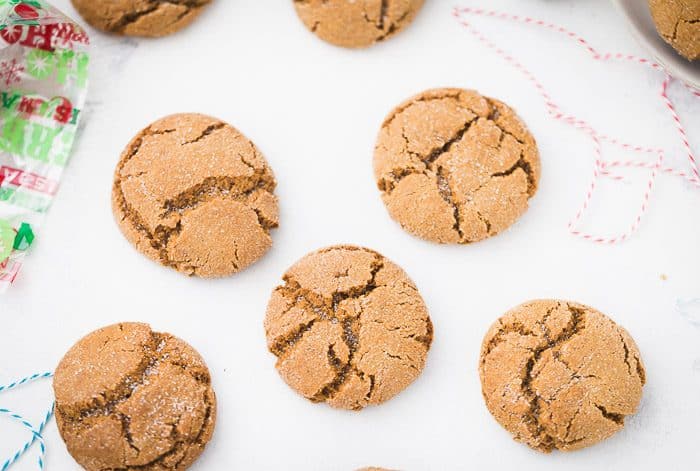 The warm spices you know so well in your classic ginger molasses are here too as well as the combination of chai to the mix. The hint of black pepper in the mix of cinnamon, cloves, and ginger is incredible. These gingerbread chai cookies are sweet, spicy and perfect for your holiday cookie exchanges and cookie platter.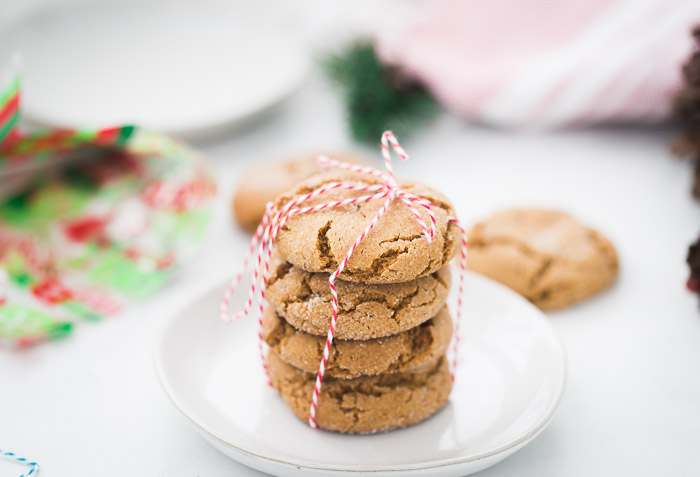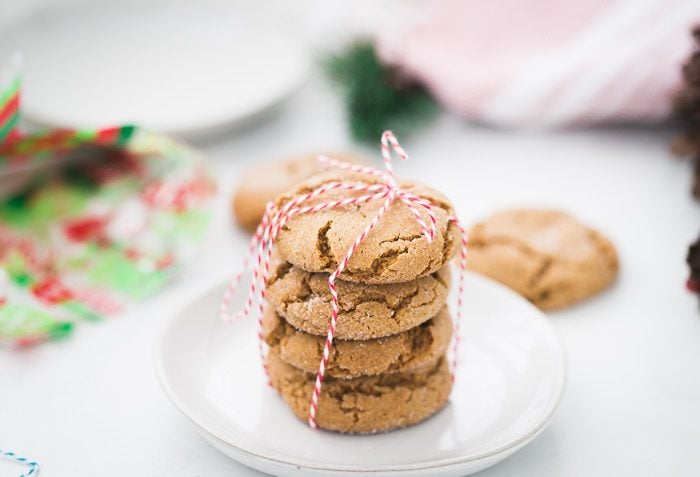 I hope you are able to unwind this holiday season and spend time with the people who matter most in your lives. I know the season can be hectic with all the shopping, cooking, hosting and pressures but let's remember that at the core of all of it is the desire to be with loved ones. Enjoy the time and hope you can appreciate all the blessings in your life.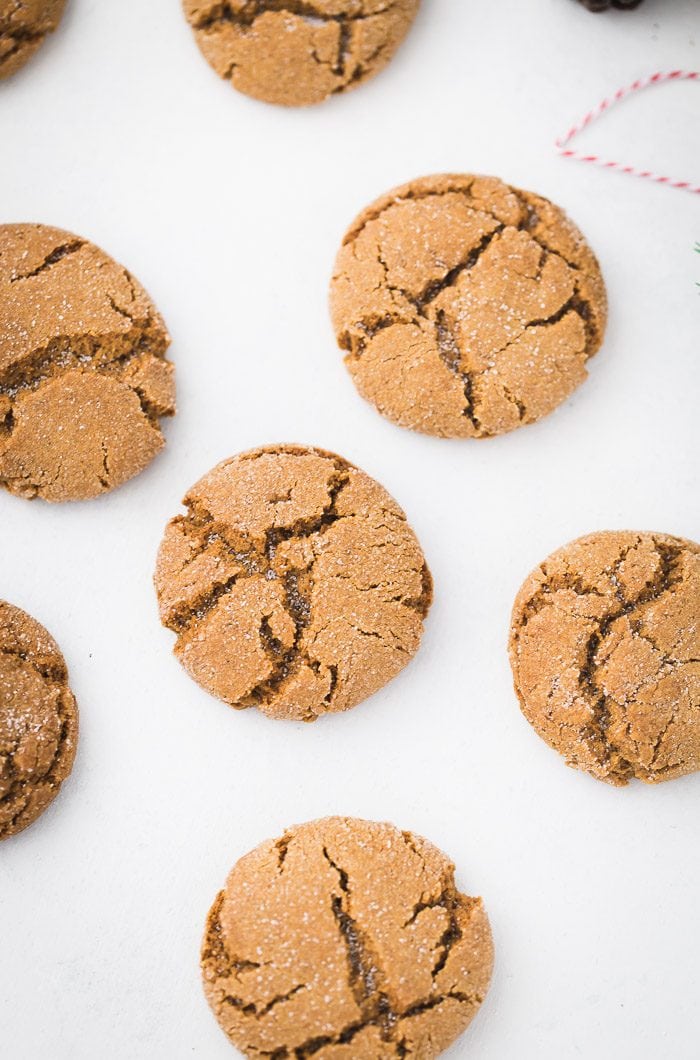 In that light, I'll be signing off this week to travel home and spend time with my family. It's been a long few months for us, with moving states, starting new jobs and finding a new home. I can't wait to unplug and relax.
I wish you a Merry Christmas and a happy holiday season! Safe travels and see you in the new year.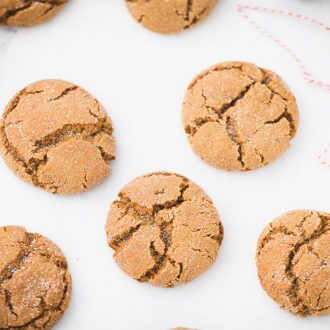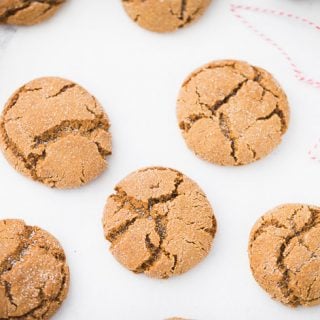 Yield: 2 dozen cookies
Gingerbread Chai Cookies
Ingredients
1/2 cup (1 stick) unsalted butter, softened at room temperature
3/4 cup granulated sugar
1 teaspoon pure vanilla extract
1 large egg, room temperature
1/4 cup molasses
2 1/4 cups all-purpose flour
1 teaspoon baking soda
1 1/2 teaspoon ground ginger
1/2 teaspoon ground cinnamon
1/4 teaspoon salt
1/4 teaspoon ground cloves
1/4 teaspoon ground black pepper
1 cup sparkling sugar, for rolling
Instructions
Preheat oven to 350 degrees F. Line two baking sheets with parchment paper.
In a large bowl, cream the butter and sugar together using an electric mixer at medium speed until fluffy, about 2-3 minutes. Beat in the vanilla extract, egg and molasses.
In a separate medium bowl, whisk together flour, baking soda, ginger, cinnamon, salt, cloves and black pepper.
Reduce the mixer to low speed. Add in the dry ingredients slowly to the butter mixture, beating until well combined.
Use a medium scoop, scoop out cookie dough and roll in balls. Roll cookie balls sparkling sugar and place on prepare pans.
Bake cookies until tops crack, about 15 -17 minutes.
Transfer to cooling racks and let cool completely.
Notes
Recipe adapted from Bake From Scratch