Hazelnut Macarons with Chocolate Chambord Ganache
Because chocolate, hazelnut and raspberry were meant to ALWAYS be together!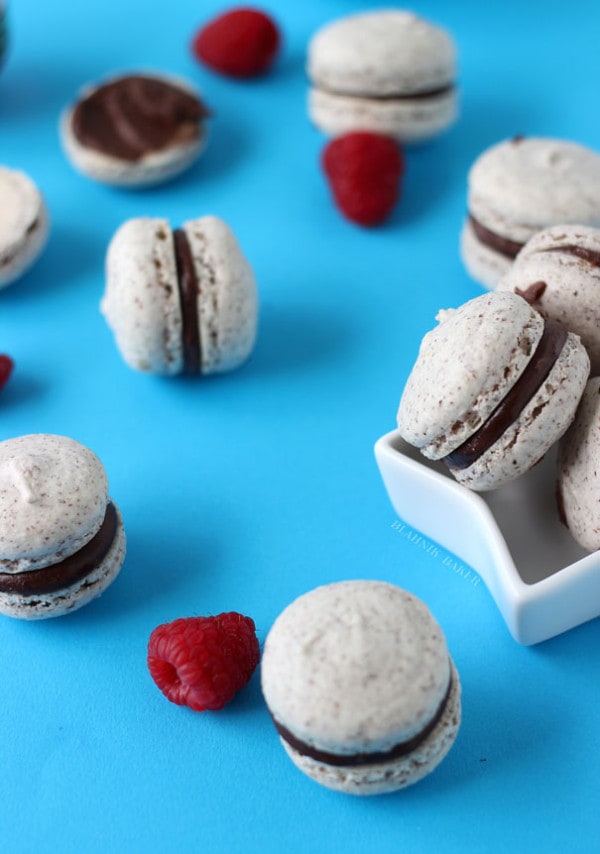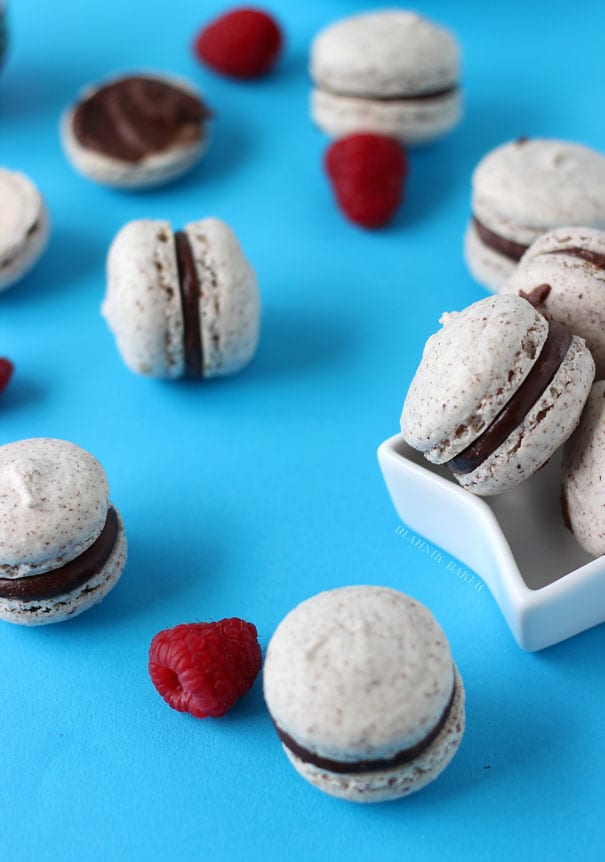 I may be onto a new berry already…well not so fast. Or it could just be a chambord inspired path. Yesterday was this white chocolate semifreddo spiked with Chambord (raspberry liqueur) and today I'm giving you these hazelnut macarons with chocolate Chambord ganache. What can I say, I did do a lot of recipe testing with that bottle of Chambord (and vodka) before the start of Ramadan.
When my friend Julie visited a few weeks ago, she wanted us to bake some macarons together so I decided to experiment with a new package of hazelnut flour I had just received from Bob's Red Mill. Some risky business since I just got comfortable making macarons with the traditional almond meal. But, you know what? I was pleasantly surprised! They were just as easy and I think much better!! The nutty hazelnut macaron shells are incredibly soft and pillow-y.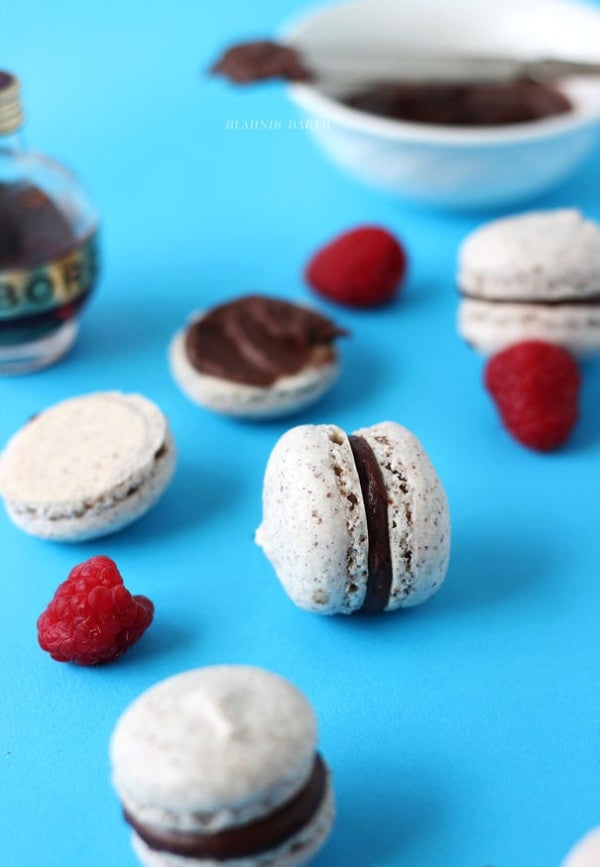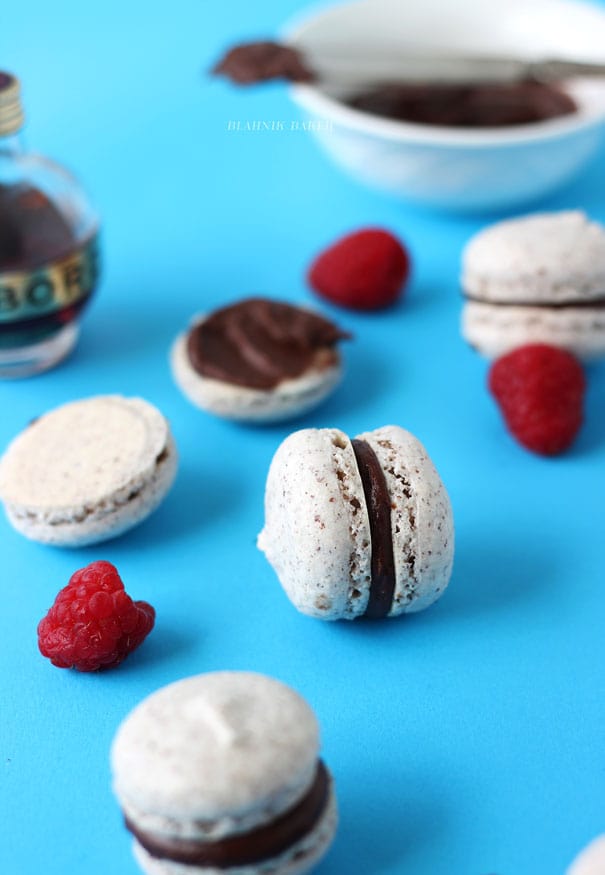 I decided to fill the macaron shells with a sweet chocolate ganache spiked with some raspberry liqueur because we all know hazelnut, chocolate and raspberries are just meant to be together ALWAYS. What a great combination, making these little sandwiches a delicious treat!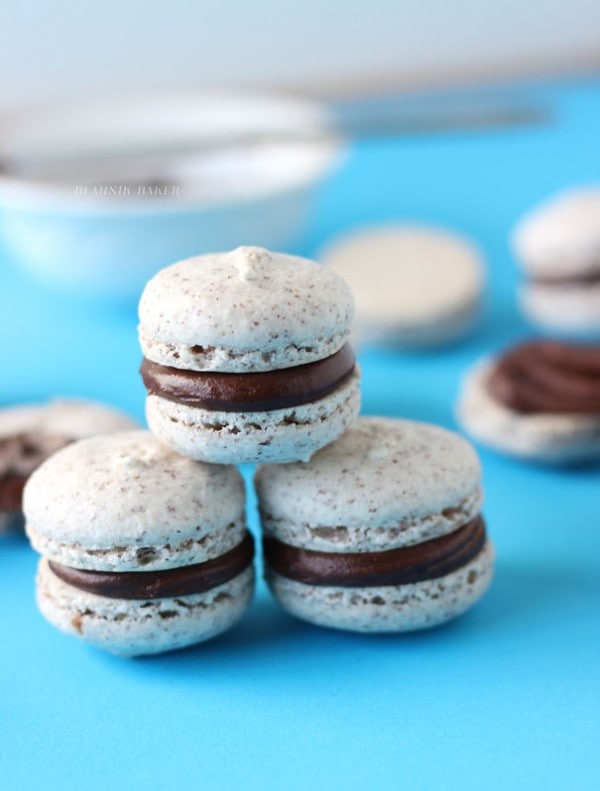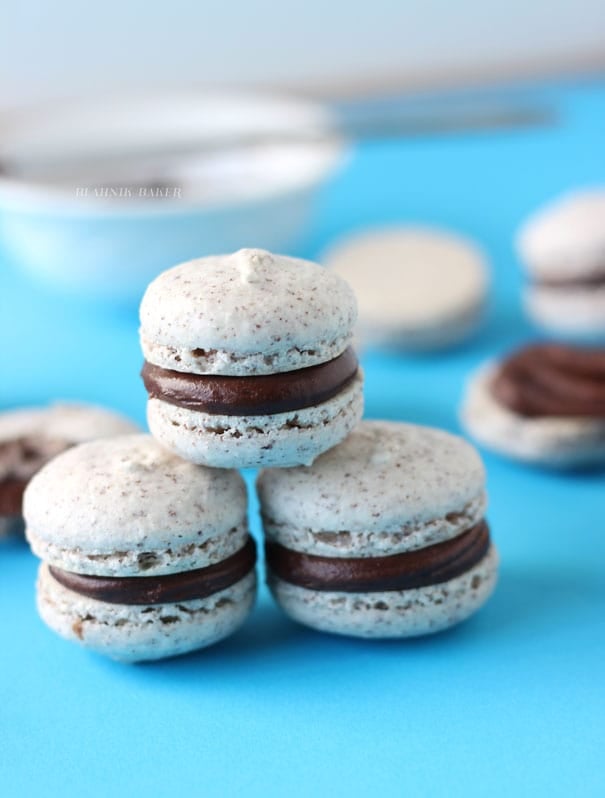 I'm sharing the recipe for these macarons today over at my friend Ala's blog, Wallflour Girl.  I just recently met this wonderful lady through a guest post she did over on gotta get baked (Thanks Nancy!). Her post resonated with me that I spent all morning checking out her blog, writing and recipes!! Only to discover she is a PhD student like me and a passionate, honest and intelligent lady!! If you haven't read her blog yet, please do!! You will seriously fall in LOVE with her, her writing, recipes and just her honest view of life.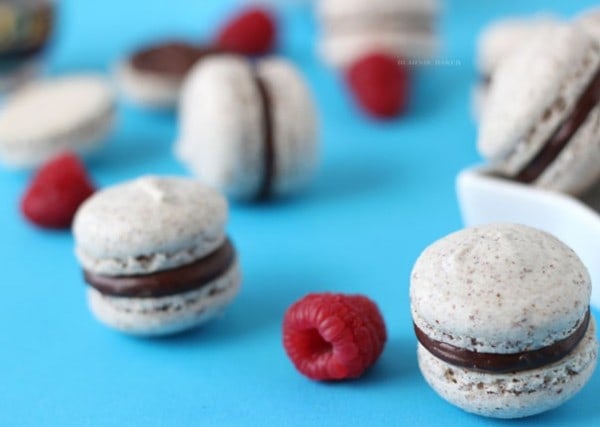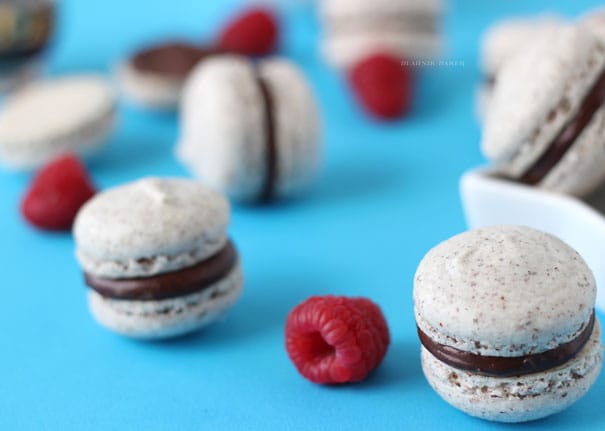 Make sure you grab the recipe for these hazelnut macarons over on Wallflour Girl today!
Some affiliate links included in text above.