Meyer Lemon Rosemary Cupcakes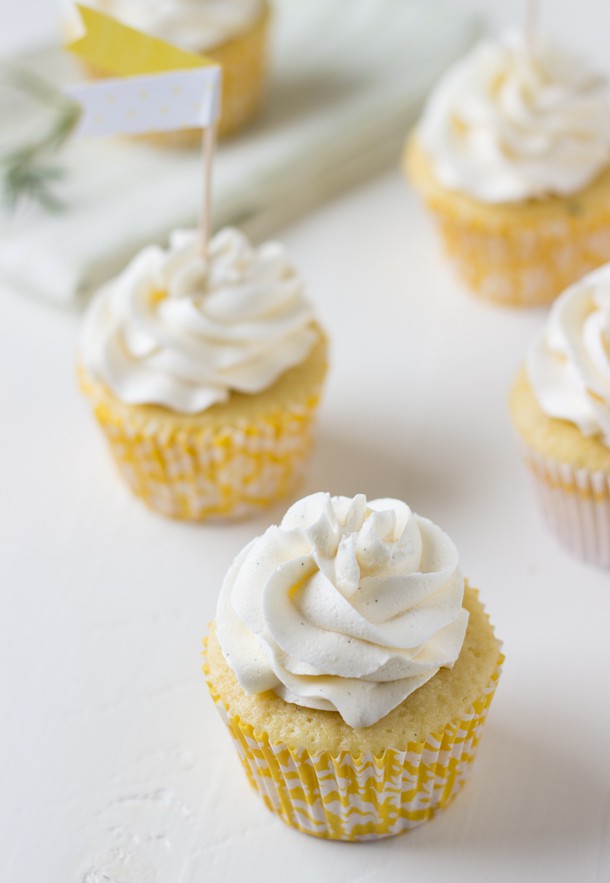 It is looking a lot like Spring guys! Leaving work at 6.30pm and it's not pitch black out is very promising and even better when the weather is in the 30s!! That's spring in Upstate NY!!
So to celebrate, I am doing all things lemons. To be specific, meyer lemons for now until I finish my enormous haul I procured (the story of that is here) recently. I promise I have one last recipe after these meyer lemon rosemary cupcakes. These cupcakes are just to die for though. I love the combination of sweet tart lemons and fresh herby aroma of rosemary.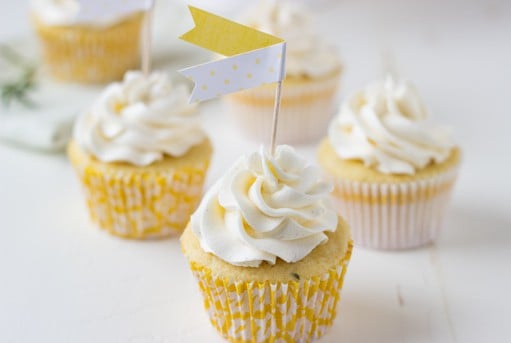 This is my first time creating a dessert recipe with fresh herbs. Now I just want to put them in everything. I started with a fresh lemon cupcake which I infused with rosemary scented milk and a bit of fresh rosemary. The cupcake bakes soft, moist and delicious. I decided to top them with a meyer lemon buttercream to close the deal. I bet you can't wait to try them! If you are a lemon fan, it does not get better than this! I am sharing this recipe over on the KitchenAid blog today, so hop over and get it! You are going to love these spring cupcakes, trust me!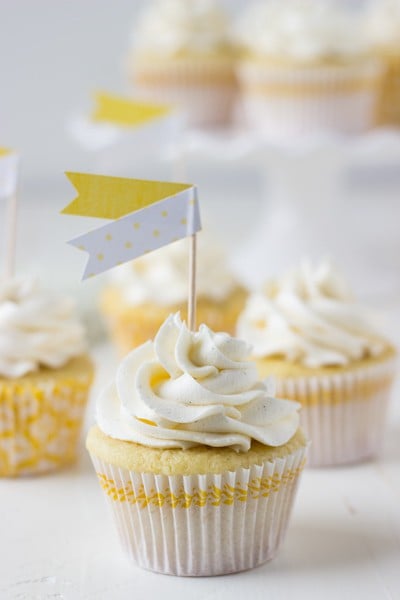 Before I leave, I just wanted to say thank you friends for all the wishes on Monday about my presentation. It went great and we are all in agreement for this Fall. Let's keep our fingers crossed that it really does happen because folks I am tired of being in school. For now…let's eat more cupcakes!!
Don't forget to grab the recipe HERE!!
MAKING THIS RECIPE? Share it with us on Instagram using #aclassictwist so we can see what you are baking up in your kitchen!