Mini Chocolate Covered Strawberry Cupcakes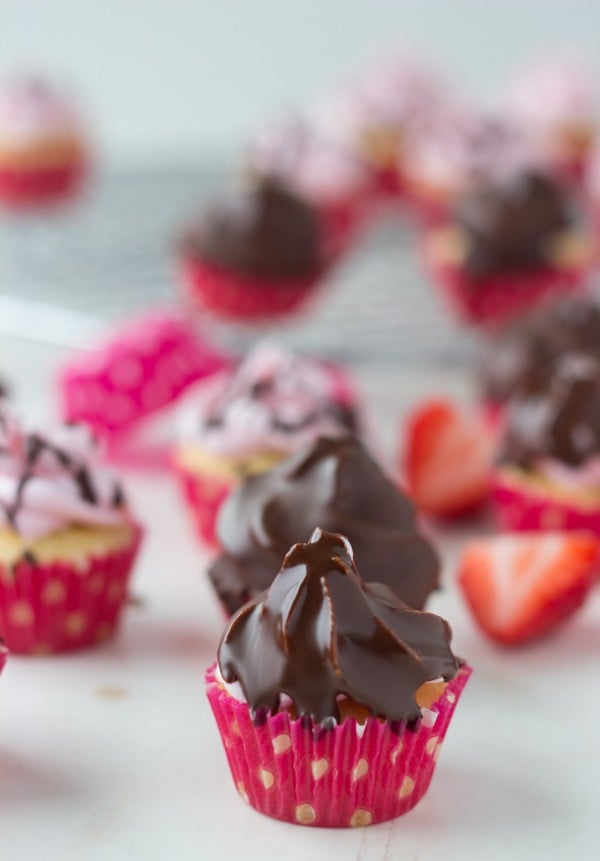 Hello hello!! I have one last treat for you before you decide on what you will be making for Valentine's Day. Or do you already have it locked down? Wait until you meet these cupcakes 🙂
When you think of Valentine's Day, I am sure we all think about CHOCOLATE and everything red. And no other treat encompasses these two than classic chocolate-covered strawberries. I figured why not make this classic into a cupcake? A mini cupcake so I don't feel too bad about sharing and having more than one (the way I think sometimes is just not rational but I love it).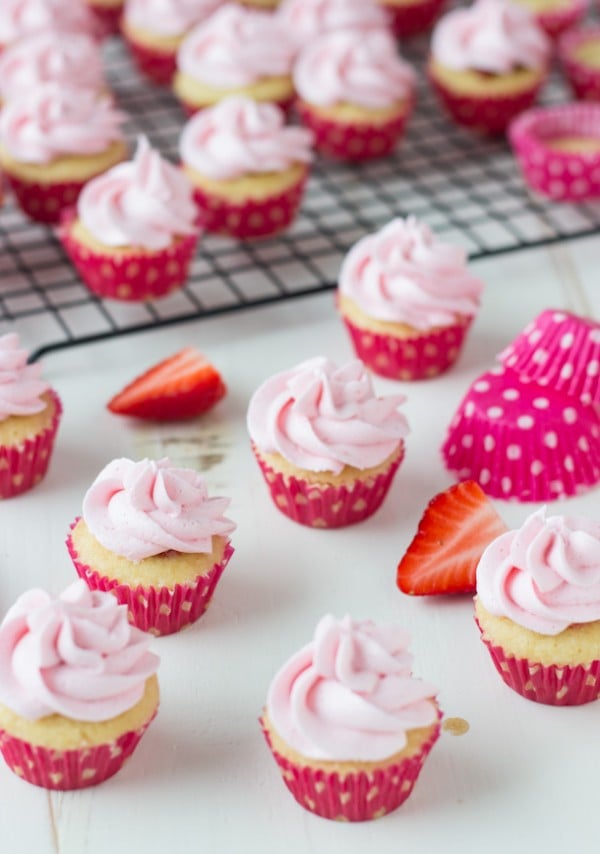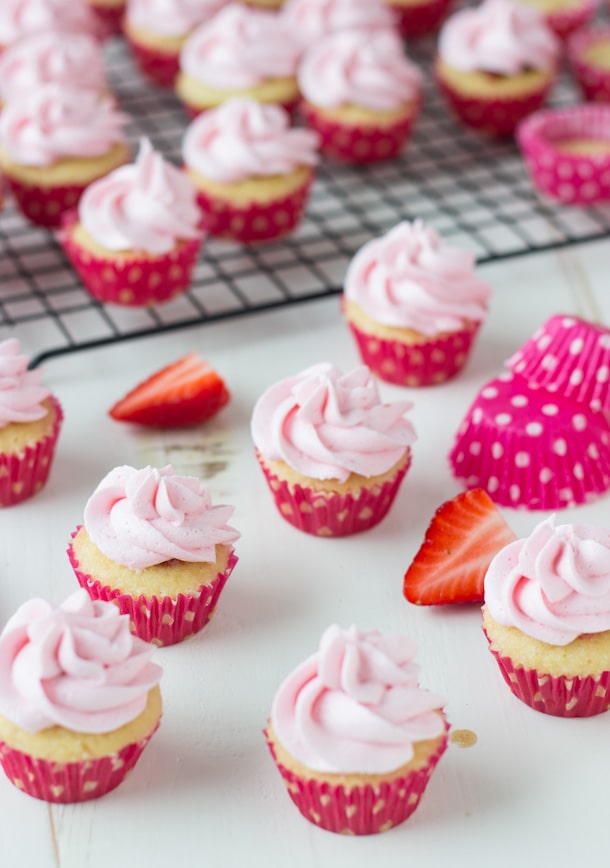 These mini chocolate covered strawberry cupcakes are perfect for any kind of celebration beyond Valentine's Day. Whether it's a Galentine's Day party, a baby or a bridal shower or a girl's birthday party, they will be admired and loved by everyone.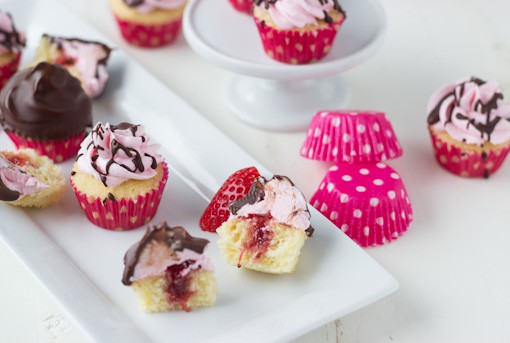 It all starts with my favorite vanilla cupcake recipe, a soft and crumbly cake which is filled with fresh strawberry filling. Topped with a fluffy strawberry frosting, it is all covered in a layer of chocolate coating!! Incredibly easy and just lovely for any get together you are having. Grab the recipe over at The Kitchenthusiast today!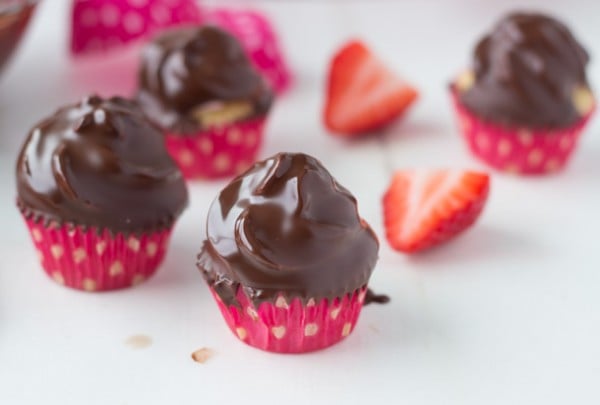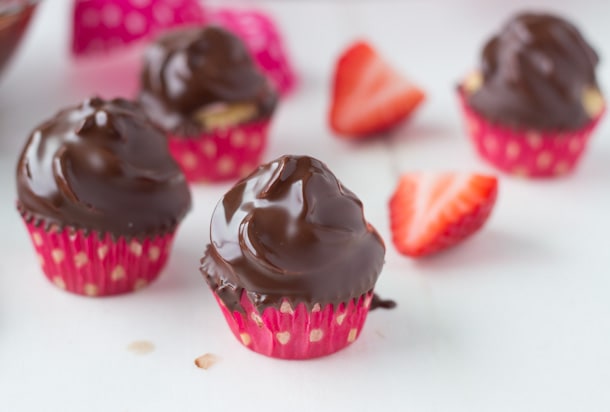 I am virtually sending these cupcakes to all my blogger friends, boos and girlfriends! You gals are always there for me and I love you very much. Happy Galentine's Day!!
(Don't forget to get the recipe for these mini chocolate covered strawberry cupcakes over on KitchenAid)
MAKING THIS RECIPE? Share it with us on Instagram using #aclassictwist so we can see what you are baking up in your kitchen!